News
Club Cool at EPCOT – What You Need to Know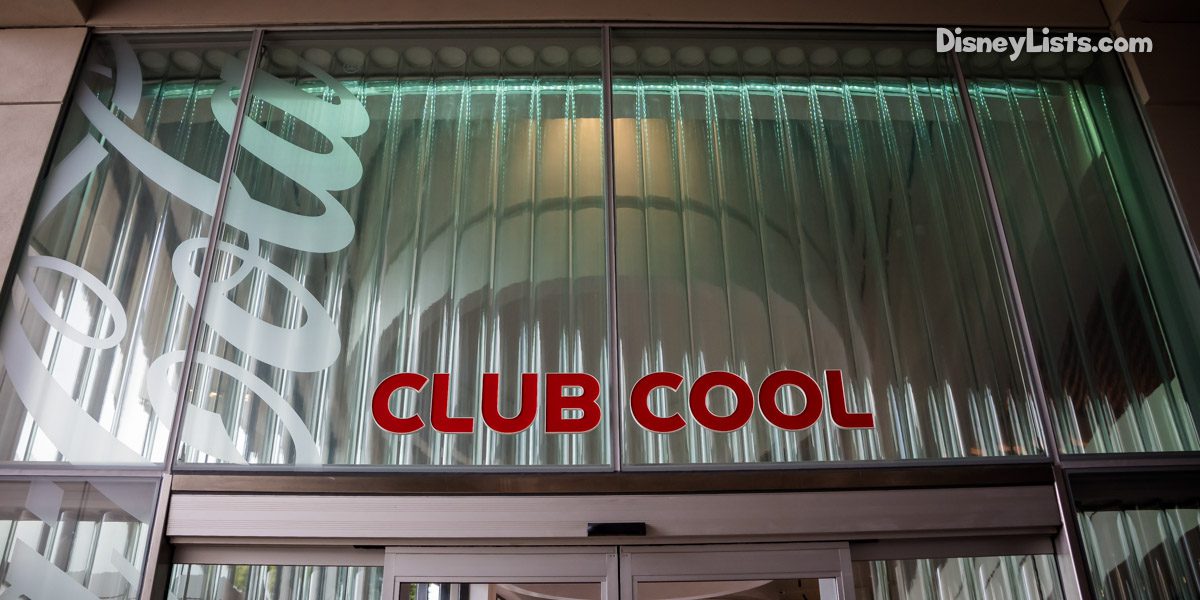 Fan-favorite Club Cool closed in September 2019 as the construction on the "new EPCOT" began. Two years later, a totally redesigned Club Cool reopened in a new location. It still features different flavors of Coca-Cola from around the world and is still a lot of fun to visit! We were there on opening day to check it out. Learn more below.
1 – New Location
The new store is next to the Creations Shop, the new flagship shopping location at EPCOT.
2 – Drink Stations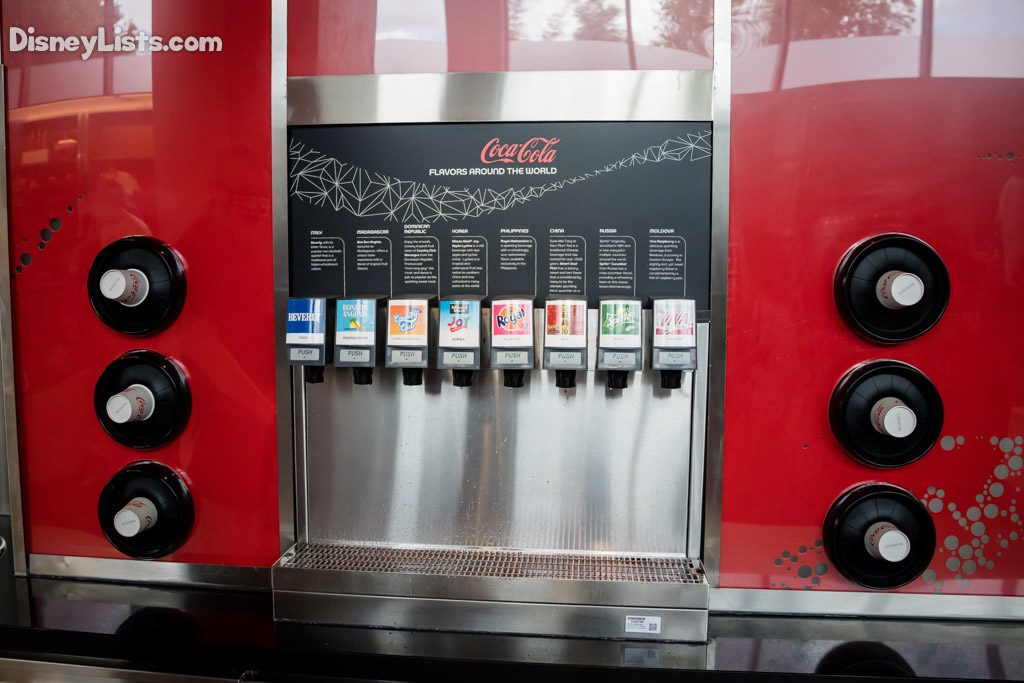 At the drink station, there are currently eight different flavors to try. The popular Beverly flavor is the only returning flavor. The rest are new to Club Cool.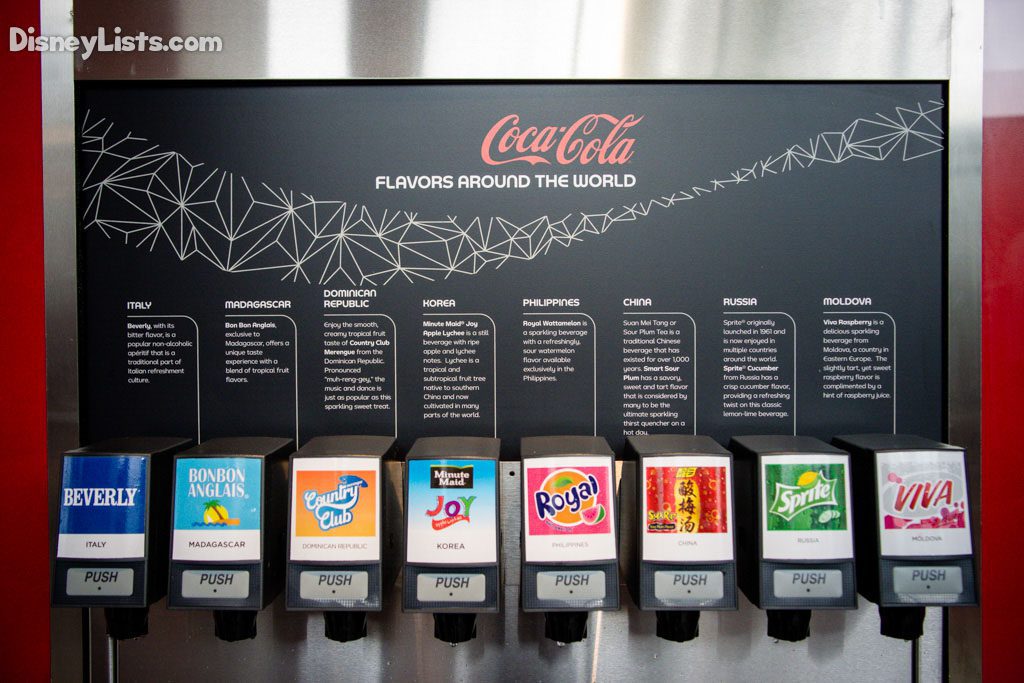 3 – Many Delicious Flavors!
We were pleasantly surprised with the flavors, there was only one or two that I didn't care for. The China flavor was the worst – it tasted like bad barbeque! The Beverly was not as bad as I remember it. Our top two favorites are Country Club from the Dominican Republic, which has a creamsicle flavor, and Bonbon Anglais from Madagascar, which has a tropical fruit flavor. The others were all good as well. It really made the experience very pleasant!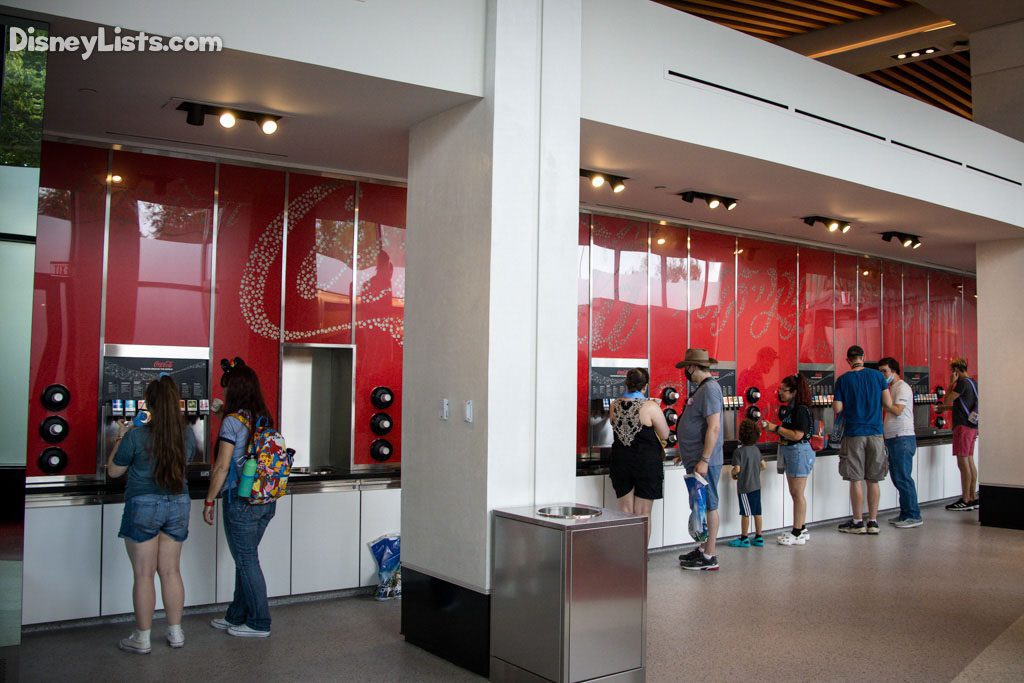 4 – Coca-Cola Drink Options
You can purchase Coke products and floats at the back of the store.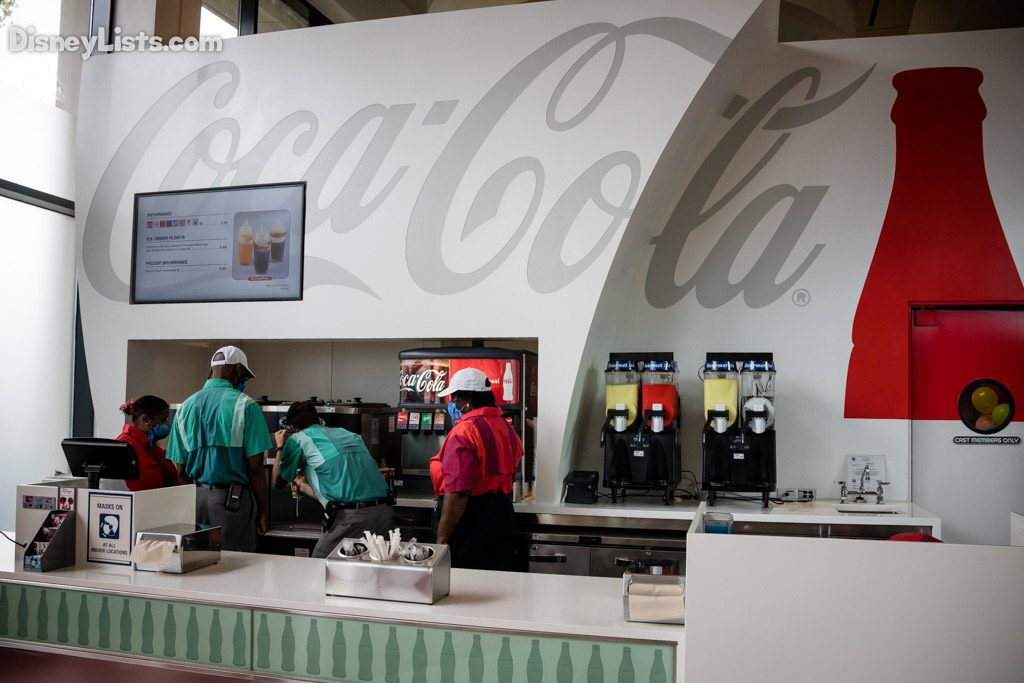 We really enjoyed our time at Club Cool and highly recommend visiting!
RELATED ARTICLE: Celebrating Collaboration: A Refreshing Look at Disney's History with Coca-Cola
by Disney Cast Member Chelsea Burnett
Only a handful of companies have been with us since Magic Kingdom Park opened its gates at Walt Disney World Resort nearly 50 years ago. There are fewer that date back to Disneyland's opening in 1955, and even fewer that date back to before that – but Coca-Cola sits proudly on that list.
Disney history buffs like myself may be interested in learning that our relationship with Coca-Cola started in 1942 when Walt Disney first appeared on the Coca-Cola radio program "The Pause That Refreshes on the Air." In fact, back in 1950, Disney's television special, "One Hour in Wonderland," was sponsored by The Coca-Cola Company! And when Disneyland opened on July 17, 1955, our friends at Coke were right there alongside us, sponsoring Refreshment Corner on Main Street U.S.A. A few years later, on October 1, 1971, Magic Kingdom Park opened at Walt Disney World Resort and The Coca-Cola Company began its sponsorship of Refreshment Corner (now called Casey's Corner) on Main Street U.S.A. Over the last 66 years, this relationship has grown at Disney Parks around the world—with everything from hosted locations to groundbreaking products that elevate the guest experience.
Whether you are enjoying a cool beverage at Café Hyperion at Disneyland Paris, ordering from the guest-favorite vending machine in Hong Kong Disneyland Resort, or listening to the out-of-this-world musical stylings of Cosmic Ray in Cosmic Ray's Starlight Café at Magic Kingdom Park, Disney Park guests around the world have the chance to enjoy a wide variety of Coca-Cola products!
If you're eager to try some of Coca-Cola's global flavors, be sure to keep an eye out for the re-opening of Club Cool at EPCOT! The newly reimagined space will include seven global flavors of Coca-Cola for guests to try—including the fan-favorite Beverly!
Like the Coke Orbs in Star Wars: Galaxy's Edge or Pingo Doce and Pym Test Kitchen in Avenger's Campus at Disney California Adventure park, Club Cool joins an impressive list of immersive ways that Walt Disney Imagineering and our Food & Beverage and Merchandise teams have worked with Coca-Cola to create engaging guest experiences.
For a no obligation, FREE Quote on a Disney vacation package, please contact our travel partner Magical Vacation Planner at 407-442-0227 (407-442-0215 for Spanish). You can also request a FREE quote online by Clicking HERE.