Whether you are looking to work your legs, become Captain Dan, see the fireworks by a cruiser, or show up Tiger Woods at golf (that used to be a bigger deal than it is now), Disney has got the recreation activities you need to make your time outside of the park awesome! Here are the top 6 recreation activities at Disney World!
6 – Bike Rentals
There are so many recreation activities available at Disney World. Both adult and children's bikes can be rented at multiple resort locations for a small fee. Please note that Florida law requires cyclists under 16 years of age to wear helmets, and guests must remain within the Resort area where the bike has been rented. Surrey Bikes are also available in either 2, 4 or 6 persons that are perfect for the entire family. Be warned, group rides on surrey bikes are likely to result in fits of laughter.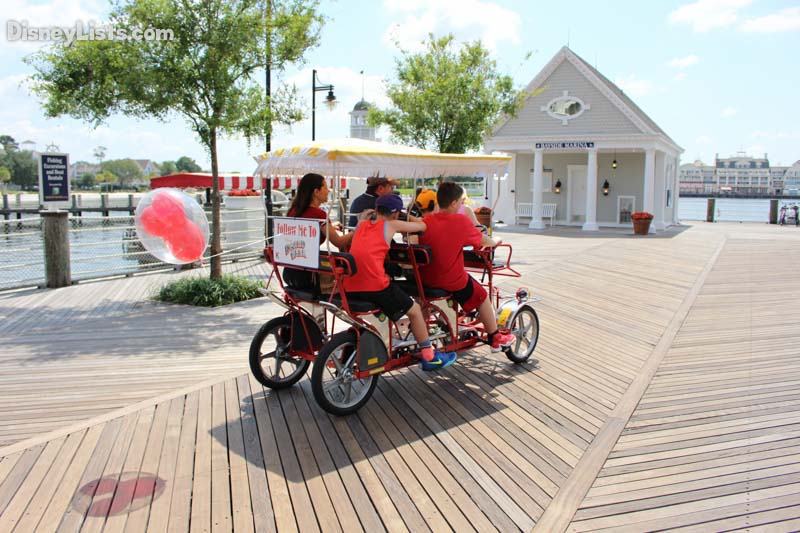 5 – Motorized Boat Rentals
Boat rentals for parties from one to ten people are also available in multiple locations, though primarily in the Magic Kingdom Resort area. For up to 2 guests you drive a Sea Raycer by Sea Ray mini-powerboat. Drivers must be 12 years of age and up and at least 5 feet tall. For up to 6 guests, you'll rent a Boston Whaler Montauk. Drivers must be 18 years of age and up to drive. For larger groups of up to 10 people, a Sun Tracker pontoon boat will be the perfect setting for your sea excursion. Be sure to bring some snacks and drinks.
4 – Specialty Cruises
There are also plenty of specialty cruises available at either the Magic Kingdom Resort Marinas or the Bayside Marina at Disney's Yacht Club Resort. 21-foot pontoons hold up to 7 guests, and 25-foot pontoons hold up to 10 guests. A captain is provided for each Specialty Cruise as well as assorted snacks and soft drinks. Specialty cruises include Firework Cruises and Celebration and Dining Cruises. For the ultimate sea adventure, the Grand 1 Yacht, a 52-foot Sea Ray Sedan Bridge Yacht, accommodates up to 18 guests and is available for Bay Lake and Seven Seas Lagoon to view Magic Kingdom Fireworks. A fireworks cruise is a perfect way to celebrate a special occasion!
3 – Water Sports
Water sports such as parasailing, tubing, wakeboarding, water skiing, and personal watercraft rentals are available at the Sammy Duvall's Watersports Centre at Disney's Contemporary Resort. Reservations are recommended, book online at sammyduvall.com or call 407-939-0754.
2 – Championship Golf Courses
Disney World is the perfect spot for Golf lovers! Disney boasts 3 championships, 18-hole golf courses–Disney's Lake Buena Vista Golf Course, Disney's Magnolia Golf Course, and Disney's Palm Golf Course. Disney's Oak Trail Golf Course is a family-friendly, 9 hole, par-36 walking course, and features junior tees for younger golfers. Proper golf attire is required at all of the golf courses (gentleman must wear a shirt with a collar). Book online or call 407-WDW-GOLF for Tee Time reservations.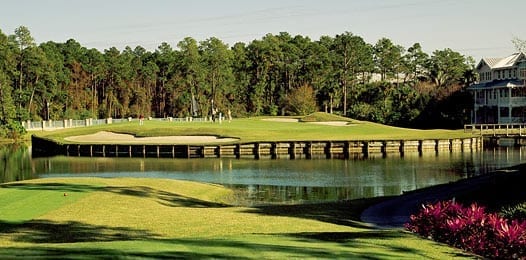 1 – Miniature Golf
Not a golf pro? Miniature golf more your thing? Disney also has two family-friendly miniature golf courses on property. Winter Summerland Miniature Golf is located at Blizzard Beach Waterpark and features two different 18 hole courses, "summer" and "winter." This golf course was designed by Santa Claus himself and the elves of course. This is a fantastic place for younger children to learn their miniature golf skills. Fantasia Garden and Fairways Miniature Golf is at the Walt Disney World Swan hotel and features five scenes from the animated classic film Fantasia. While the Fantasia Garden course is what most would think of when they hear the term mini-golf, the Fairways course is actually a very challenging course that more closely mimics normal greens. Note: Fairways course is definitely not for young children. It will be best appreciated by guests in their teens or older.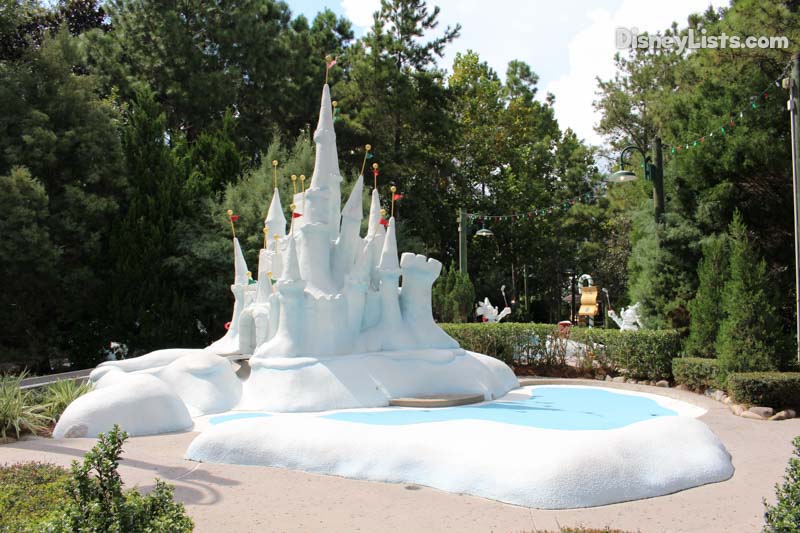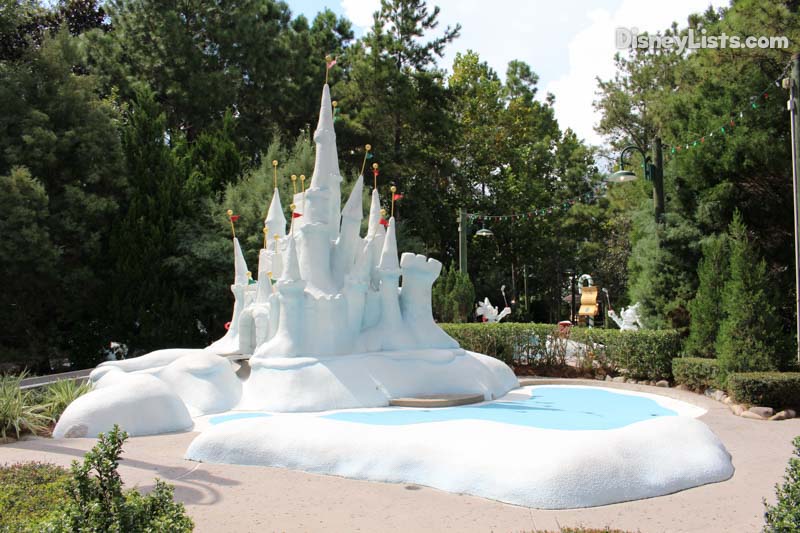 We could spend all day talking about cool things to do at Disney World. What are some of your favorite recreational activities that we missed?
For a no obligation, FREE Quote on a Disney vacation package, please contact our travel partner Magical Vacation Planner at 407-442-0227 (407-442-0215 for Spanish). You can also request a FREE quote online by Clicking HERE.