We've come from all over, have different backgrounds, and span decades, but one thing has brought us together—our love for Disney World! Get to know the Disney Lists team!
Chad & Cindy Nykamp, Owners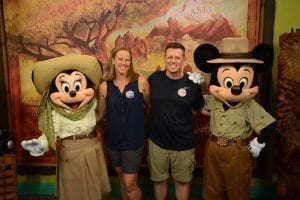 Chad and Cindy met during their college days and both being huge Disney fans, it was a match made in heaven. They took their first family vacation to Disney World in 2004. Chad had gone as a child, but this would be Cindy's first trip-a trip that she had dreamed of since she was a little girl. The trip was magical and began a Disney obsession that hasn't stopped since. They traveled back year after year, sometimes many times a year. In 2010, their dream of living in Orlando became a reality. With Disney World as their backyard playground, they enjoyed even more time in the parks. Friends and family soon made them their go-to people for Disney advice.
Chad and Cindy have watched their three kids grow up at Disney. During their first trip, the kids were ages 4, 2, and 1! Now 19 years later, and many, many visits later, they have inherited the same love of Disney and enjoy Disney just as much or more as their parents. You'll see the Nykamp kids and other extended family members at various ages in pictures throughout the articles. The entire family has thoroughly enjoyed building family traditions and amazing memories at Disney World.
With their love of Disney and desire to share that love and knowledge they gleaned over the years, Chad and Cindy decided to launch DisneyLists.com in August 2015. They still can't believe how lucky they are to have such an amazing opportunity and will continue to share Disney with anyone who will listen! They love participating in runDisney races (together, they've run over 70 runDisney races), enjoy visiting the Epcot Food & Wine Festival in the fall, and love visiting all the parks as often as possible! They love cruising, especially on the Disney Cruise Line!
John "JC" Cordero, Photographer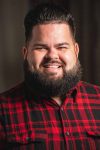 JC of @jcadventures0824 started researching and thinking of ways to share his love for Disney with the world. So he decided to combine his photography & love for Disney together. As he grew older, his passion for photography started growing, and he always found himself watching multiple Disney YouTube Bloggers. One morning in 2018, he woke up and decided to create an Instagram Account and purchase an annual pass to Disney. JC has a passion & love for photography. You can find him either shooting digital photos or even Film Analog Style Photography! All developed and scanned by him in his personal home Darkroom.
Shari Dobyns, Writer
Shari and her family have been fans of Walt Disney World for many years. She has always enjoyed the planning side of vacations and strived to plan fantastic vacations for her and her extended family. After enjoying numerous trips to Walt Disney World, her family jumped at the chance to move to Orlando in 2020. She now has the experience and knowledge of both the vacationer and local. As an annual passholder, she visits the parks regularly to keep up with the constant changes we see at Walt Disney World. She still enjoys staying on property, particularly at Disney's Fort Wilderness Campground and Resort, where she and her family have enjoyed staying there over ten times. Shari also represents DisneyLists.com at Media Events to gain new insights into current and future offerings at Walt Disney World. She's excited to share her knowledge of the resort so others can benefit from her experience.
Andrew Kiste, Writer
Andrew Kiste is a high school history teacher and author whose popular books, A Historical Tour of Walt Disney World, Walt Disney and the 1964-1965 New York World's Fair, and The Early Life of Walt Disney examine the storied history of both the parks and the Walt Disney Company.
Arielle Tuan, Writer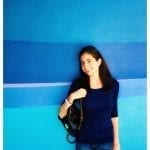 Arielle is a South Florida local who has had some major magical moments happen at Disney World. It started when her family would take drives there every few months, and she and her sister would pretend the Magic Kingdom was their backyard. After graduating college, she worked at Disney's Animal Kingdom in a Professional Internship for six months; her role as a Conservation Education Presenter allowed her to recruit "wilderness explorers" by educating guests all over the park. After a successful six months of creating Disney magic, she completed Grad School at John's Hopkin's University with a Master's Degree in Museum Studies. During a celebratory trip to Disney World as a new Annual Passholder, her longtime boyfriend Eric proposed to her on the attraction Soarin.' It was this final magical moment that cemented her love of Disney, and established Epcot as her second favorite park (after Animal Kingdom, of course). She got married two years later at Disney's Vero Beach Resort and has been checking off Disney experiences ever since (visiting Disneyland in California, attending D23, and exploring Disneyland Paris). Despite her degree, Arielle's main passion is sharing her love of Disney through writing. She has since written two books about her experiences working for Disney through the publisher Theme Park Press and has maintained a Disney/Lifestyle blog since 2016. Arielle can't wait to continue experiencing Disney with her Prince Eric, and showing others why the magic of Disney is so special!
Jenn S., Writer
Jenn is a Pennsylvania native whose love of Disney caused her to move to the Sunshine State. As a child, her family visited Walt Disney World every year on vacation and now that she calls Orlando home she frequents the Disney parks often. Jenn loves all the wonderful dining experiences on property and can't wait to try anything new. In her free time, she loves spending time with friends, cooking and visiting other Orlando attractions and restaurants.
For a no obligation, FREE Quote on a Disney vacation package, please contact our travel partner Magical Vacation Planner at 407-442-0227 (407-442-0215 for Spanish). You can also request a FREE quote online by Clicking HERE.