In an effort to change the misperception that Animal Kingdom at Walt Disney World is a half day park, plans were announced awhile ago that Disney would be adding a nighttime spectacular show in the Discovery River near the Asia side of the park. Disney has now released more detail along with some concept art and a video with more information on what we can expect from the new show. The nighttime spectacular is scheduled to open in the spring of 2016.
From Disney:
The show will take place on Discovery River between Discovery Island and Expedition Everest – take a close look and you can you see the Tree of Life in the background. In "Rivers of Light," a pair of mystical hosts come to the river bearing gifts of light. During the show, the hosts set out from the shore on elaborate lantern vessels for a dramatic dance of water and light to summon animal spirits. With the storytellers as your guides, the wonders of "Rivers of Light" builds to a stunning crescendo.
In addition to the show, you'll also notice the park's iconic Tree of Life will undergo an amazing awakening as the animal spirits of the tree are brought to "light" by magical fireflies, revealing moments of wonder and enchantment.
To create "Rivers of Light," Imagineers and Creative Entertainment partnered with the talents of master puppet designer Michael Curry, composer Mark Mancina and the filmmakers at Disneynature. According to Imagineer Joe Rohde, the addition of "Rivers of Light" to the park's offerings will serve as that huge "wow" moment that ends a guest's visit to the park.
Top 10 Reasons You Shouldn't Skip Animal Kingdom
by Cindy N
I'm strange. My favorite park is Animal Kingdom. It has been for the last ten years. This always comes as a bit of a shock to most people. They say they just don't "get" Animal Kingdom. I often hear that most people consider Animal Kingdom to be the park they least want to visit. Some people don't even bother to visit the park at all. I just don't understand. While I love every Disney park, Animal Kingdom is so different and invokes such a unique feeling that it remains my favorite. Here are the top ten reasons you don't want to skip a visit to Animal Kingdom.
10. The Anti-Theme Park
I think part of the problem of people not caring for Animal Kingdom is expectations. Animal Kingdom is just different. It's not at all like a "normal" theme park and that's one of the reasons I love it. Some super fans of Disney often refer to Walt Disney World as a bubble. You enter and you are in another world, free from our normal daily stresses. Animal Kingdom is a bubble within the bubble. It feels completely different than any of the other parks. It's a retreat from the norm, and that can be very refreshing.
9. They say it's "Nahtazu," but actually "Izazu," — an Awesome One
Early Disney campaigns for Animal Kingdom wanted us to know that Animal Kingdom was, "Nahtazu!" (not a zoo). See this old clip: Early Animal Kingdom Ad. I'm not sure why Disney tried to distance themselves from being associated with zoos, because actually "Itzazu," (it's a zoo), and an awesome one! One of the reasons I love visiting Animal Kingdom is the animals. Animal Kingdom boasts more than 1,700 animals across 250 species. Warning: One visit to Animal Kingdom and all other zoos will pale in comparison. It's just no fun to see elephants living on concrete pads. But to see a family herd of elephants enjoy roaming across acres of land, well, that I can enjoy.
8. Lions, and Tigers and Gorillas. Oh, My!
If you love animals, then Animal Kingdom is the place to be. The sheer size of Kilimanjaro Safaris is amazing. The Safaris, at roughly 110 acres, is almost the same size as the entire Magic Kingdom Park. That size allows guests a way to observe and interact with animals like never before. At the end of the Safaris you'll be treated to a Pride Rock type habitat with the lions. You may not see a lion every time, but when you do, it's a real treat. Kilimanjaro Safari exits into Pangani Forest Exploration Trail where you explore and interact with many, many more animals. Finally, Maharajah Jungle Trek specializes in animals found on the Asian continent, including many beautiful tigers. My favorite spot is visiting with the gorillas at the end of Pangani trail. I could stay and watch the gorillas for hours (and I have).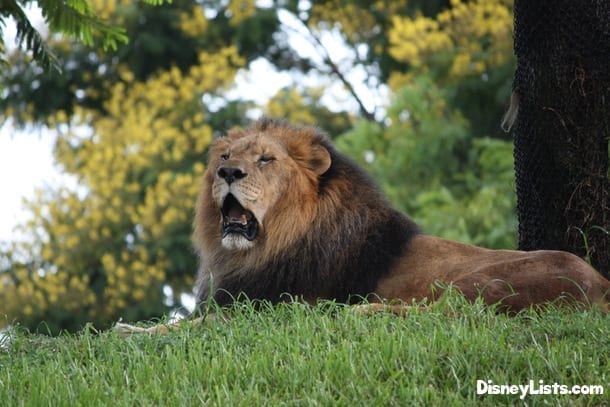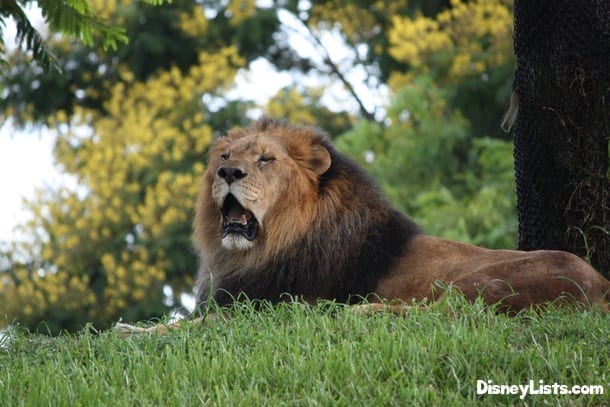 7. Learning Abounds
When you think of learning opportunities, many people jump to Epcot as the place to be. While Epcot is an obvious choice for physical science and cultural studies, Animal Kingdom is the place to be for all things biology and conservation. A field trip to Animal Kingdom is no joke. Learning abounds at the Conservation Station and the Affection Section, both at Rafiki's Planet Watch. A recent addition to Animal Kingdom is Wilderness Explorers program. Now children of all ages can become Wilderness Explorers by collecting over 30 badges by completing dozens of self-guided activities and missions.
6. It's for the Birds
Bird lovers rejoice. Bird watching is first rate at Animal Kingdom. Find birds at Flights of Wonder, The Oasis Exhibits, Pangani Forest Exploration Trail, Discovery Island Trails, and Maharajah Jungle Trek.
5. Best Water Ride to Get Completely Soaked
Warning, you WILL get wet. While Splash Mountain at Magic Kingdom is probably considered the best water ride at Disney World, Kali River Rapids has to win the 'Most Soaked' award. During the scorching Orlando summers, this ride provides wonderful relief by getting you completely drenched. I'll never understand people who wear rain ponchos on water rides. Do you?
4. Great Anti-Theme Park Food
Animal Kingdom was built in 1998, so it's the youngest of the parks. I believe when it comes to dining, that youth shows in a very good way. The food is refreshingly different. Yak & Yeti boast delicious Asian inspired meals, while Tusker House in Africa adds an intriguing African flare to its courses. Don't fret though. There are plenty of standard Disney fare such as burgers, chicken and fries for your picky eaters. For the more adventurous, there are wide variety of different food items that you won't find at the other parks. This is a bonus.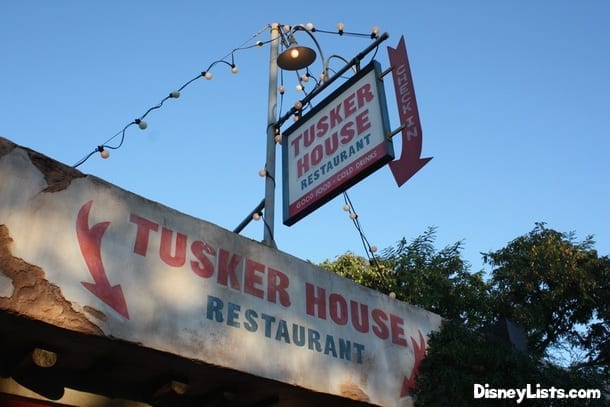 3. Experience Jurassic Park without Being Eaten
I'll never forget the first time I rode Dinosaur in Dino Land U.S.A. Never. The story is immersing; the ride amazing and realistic. Did I mention realistic? I remember thinking, "Didn't you people ever watch Jurassic Park? Why would anyone think it's a good idea to hang out with dinosaurs?"
Tip: While the height requirements allows young children to ride, parents may wish to wait for their little ones to ride. This ride is very intense. There are many spots that are in complete darkness and it is very, very loud. If you ever want your children to ride other rides, you may want to delay this one. You know your child best, but we waited until we knew our children could handle the dark, loud noise and a scary situation. We HIGHLY recommend riding this once alone before bringing the kids!
2. Hands Down the Best Disney Show Ever and A Close Runner-Up
The Festival of the Lion King is hands down the best Disney show, ever. This is not an opinion, this is a fact. 🙂 The stage production, dancing, and singing inspired a Broadway show, but this one is good enough to be on Broadway. There is something about that show that makes me cry almost every time we see it. 'Amazing' is just one word that sums it up. A close second, and also in Animal Kingdom, is Finding Nemo-The Musical. The puppetry alone is well worth a look. These two shows alone are reason enough to come to Animal Kingdom!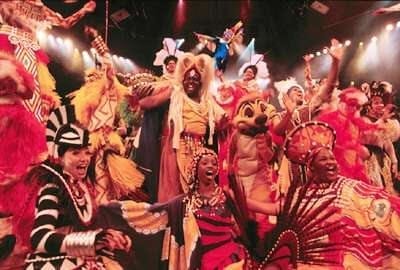 1. The Best Thrill Ride at Walt Disney World
Expedition Everest was a welcome addition to Animal Kingdom in 2005. While the park had Dinosaur and the Kilimanjaro Safari's, the park was still missing a major E-ticket ride; a roller coaster. Expedition Everest is Disney storytelling at its finest. It's not just a ride, it's a totally immersive experience.
From the moment you step into the queue, you are swept into the story of trekking through Everest to find the mysterious Yeti. Does he exist? The attention to detail is amazing. You may not even mind waiting in line because there is so much to see. The roller coaster ride is the best at Walt Disney World. Best. I love Rockin' Roller Coaster and Space Mountain, but they can't touch the experience that is Expedition Everest. Twists, turns, drops and the Yeti himself make an amazing ride. If you are a thrill seeking, roller coaster lover, then this is the first line you get into.
What do you love about Animal Kingdom? What brings you back? Share in the comments below.