Don't look now but Disney's Hollywood Studios (A.K.A. The Incredible Shrinking Park), which appeared to be on life support just a couple short months ago, is suddenly the popular place to be. The parking lot is often nearly or completely full, the streets of the park are packed, there are even lines in the men's restroom! While The Osborne Festival of Dancing Lights always draws crowds in the evening, this is something bigger than the normal holiday event. A big part of the excitement has to do with 5 new attractions and experiences that opened in the last week and make us think we may be underestimating how big the future Star Wars Land is going to be to Disney World. We'll do a deep dive on these attractions soon, but for now here's a quick recap of what opened last week.
5 – Club Disney, Sunset Showcase, Sunset Boulevard
Disney's newest addition to Sunset Boulevard is Sunset Showcase, located between Rock n Roller Coaster and Tower of Terror. This is a flexible use space that will be used for a variety of shows and events. The very first arrival in the new theater is Club Disney and it is now open. Club Disney gives guests a chance to hit the dance floor with the major Disney characters: Mickey, Minnie, Pluto, and Goofy in a cool "nightclub" environment. A DJ Club Host spins tunes of your favorite Top 40 songs as well as some Disney movie favorites. The floors and walls come alive with images from classic Disney animation. Club Disney also features a seating areas with charging stations for your mobile devices. There is also a snack bar for food and drinks. Club Disney is a great place to let the kids blow off some steam, charge up phones, get out of the rain or just get off your feet for a few minutes.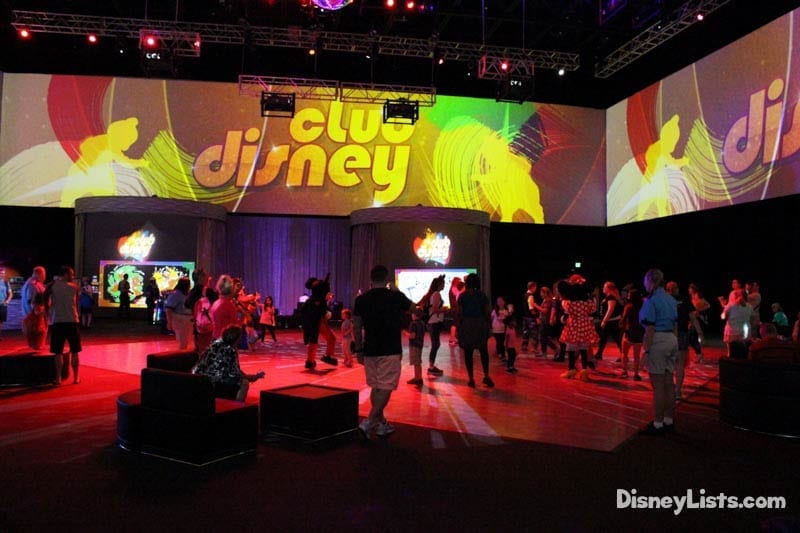 4 – Holidays Happen Here Dance Party, Center Stage, Hollywood Boulevard
Disney characters are celebrating the holidays with a fun dance party that takes place nightly beginning at 5:00 pm and runs through the holiday season. You'll have the opportunity to dance with Chip & Dale, Stitch, Pluto and Baloo. In the spirit of true holiday giving, Disney has also invited a few very rare characters to join the party. You'll be dancing with Robin Hood, Bolt, Genie, the White Rabbit and Sebastian! You won't want to miss this opportunity to see these rare characters up close!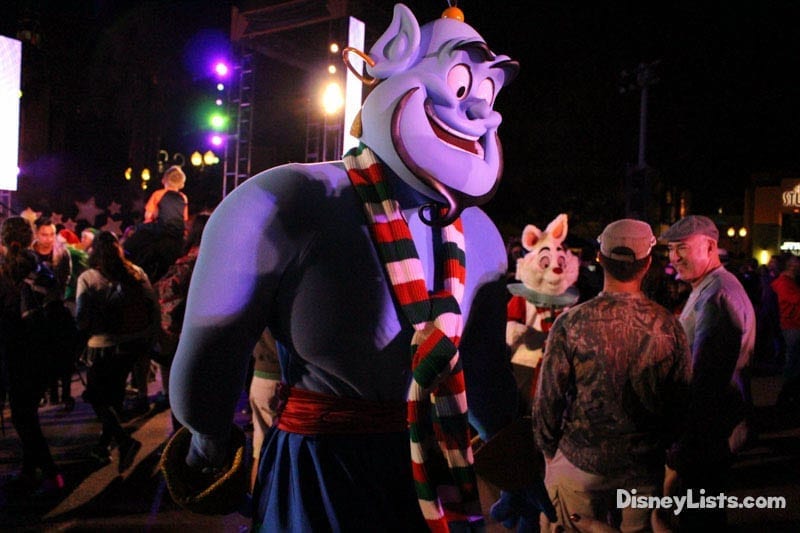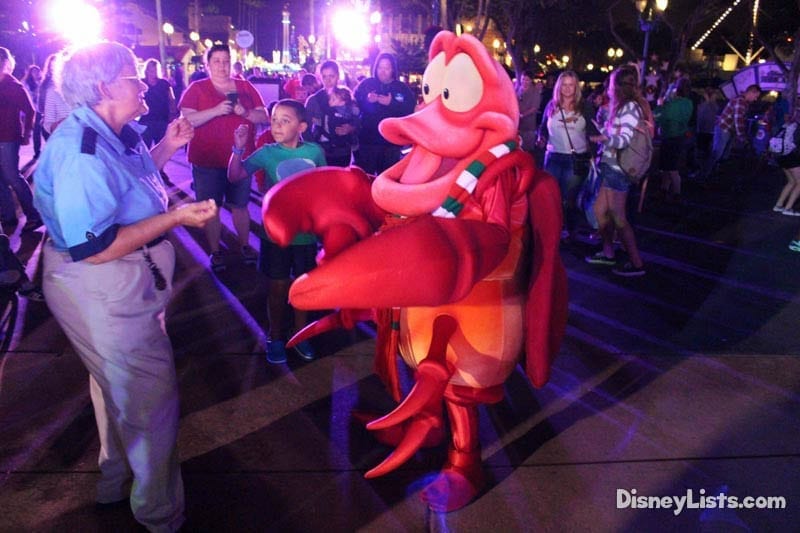 3 – Star Wars: Path to Jedi, Sound Stage, Echo Lake
This is must see for any Star Wars fan looking to get even more excited for Force Awakens (if that's even possible). It's also a perfect opportunity to introduce a new generation to the Star Wars movies or to get caught up on the story if you're one of the 10 adults on the planet that didn't see Episodes 1-6. You'll see a ten-minute retelling of the Star Wars saga that includes a sneak peek at the future of the galaxy.
2 – Jedi Training Academy: Trails of the Temple, Next to Star Tours, Echo Lake
After a brief refurbishment, the very popular Jedi Training Academy is back with double the villains–so double the kids! Young Padawans will receive training on how to use the Force and wield light sabers. After brief but thorough training in the Force, the young knights get a chance to use their skills and will face either Darth Vader or a new villain, the Seventh Sister (from the popular Disney XD series Star Wars Rebels). There is also an appearance by Darth Maul. With an all new stage and cast this will sure to delight Star Wars fans from the age of 4-12. This is a very popular twenty-minute show. Sign ups occur on a first come first come basis. If you have a young Padawan, be sure to sign them up early. Check your Times Guide for more information.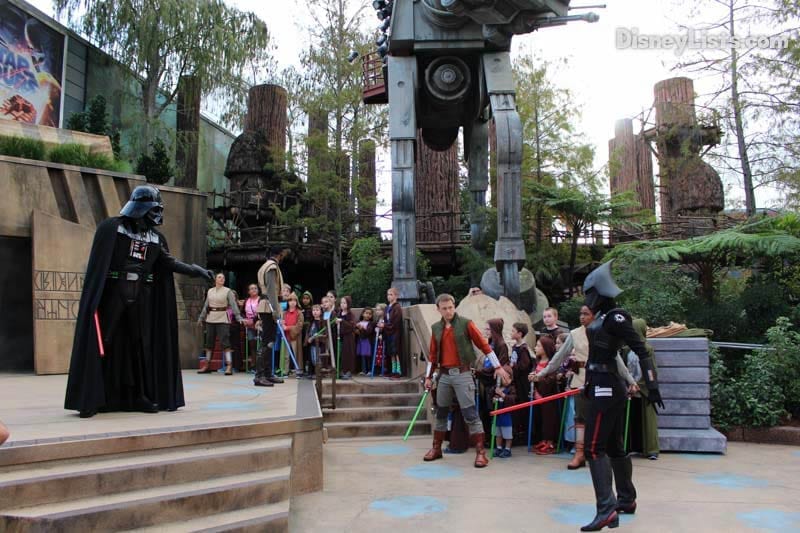 1 – Star Wars Launch Bay, Animation Courtyard
Star Wars Launch Bay is an exciting new attraction that will please Star Wars fans of all ages. First, you'll be treated to a short film that celebrates the Star Wars saga. This film includes commentary from key Star Wars producers, directors, writers, crew and story tellers responsible for bringing the Star Wars galaxy to life. You'll then be treated to an exhibit area that features props, models, costumes and artifacts from Star Wars films. Get your cameras ready because you can now meet Chewbacca and Darth Vader! Also be on the lookout for a gaming area where you can play the popular Disney Infinity video game, which features an exclusive Toy Box built just for Star Wars Launch Bay. There is so much to see and do in this great new experience.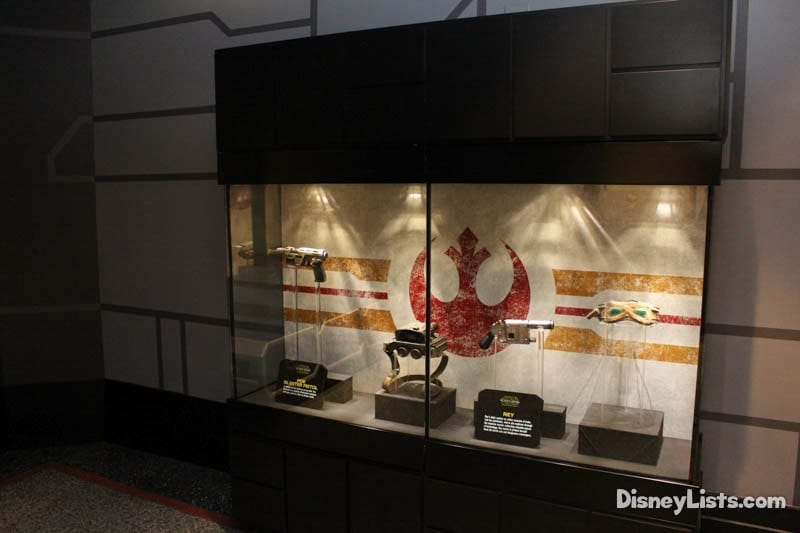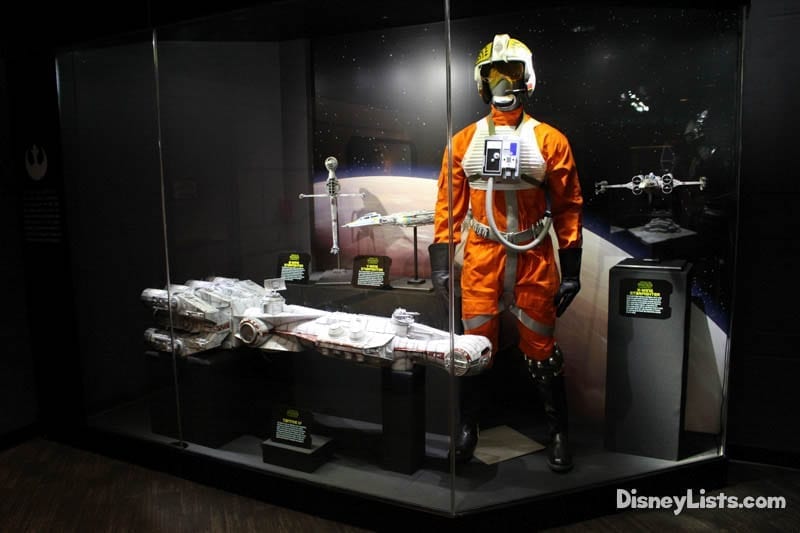 But wait, there's more. Disney World isn't done yet expanding offerings for guests. Two more treats are just about to open at Hollywood Studios. Read about them here.