Disney World's FastPass+, a computerized system introduced in 2014, allows guests to reserve a time to ride a ride, see a show or meet a character and skip the regular line. Guests start by picking the three experiences they really want to enjoy on a particular day, and they are given a one-hour window for each to return and bypass the regular line.
We recently explored the top six myths about FastPass+. There is a lot of confusion about the system and how it actually works. Setting the myths aside, there are specific objections to the FastPass+ system that are legitimate complaints and frustrations that are shared by many guests. Since knowledge is power, we will explore the top 6 objections to the system and look at how to best deal with them.
6 – The System is Too Complicated
Many people feel the system is way too complicated. This challenge is best minimized by learning at least the basics of how the system works and giving it a little bit of practice. Anything unfamiliar can seem too complicated, just ask anyone who has to assemble a kid's bike on Christmas morning or assemble furniture from Ikea. My husband recently had to assemble two dressers. Assembling the second one was significantly easier and faster because he had done it before. Had he needed to put together another one and it would have taken him even less time. What was complicated had become easy because he learned to do it. The same goes for FastPass+. The more you use the system, the easier it will become. The best way to tackle this objection is to read up and learn how the system works. For more information on using FastPass+ click here.
5 – I Miss Walking Up to the Kiosk and Getting a Paper Ticket
Under the old FastPass system, the only way to receive a pass was to walk up to the attraction and get a paper ticket. Honestly, this objection baffles me a bit. I do not miss the days of having to get to a park at opening, leave my party, and run across the park to try to get a FastPass before they were all gone (which was a necessity for very popular rides such as Toy Story Mania). I do not miss getting to a park in the afternoon and not being able to get any passes because they were all gone. The new system allows you to secure at least three passes thirty days in advance and even sixty days for resort guests. The relief of knowing that I will ride my favorite attraction is an improvement. Just think about all the energy you're saving for the end of the day.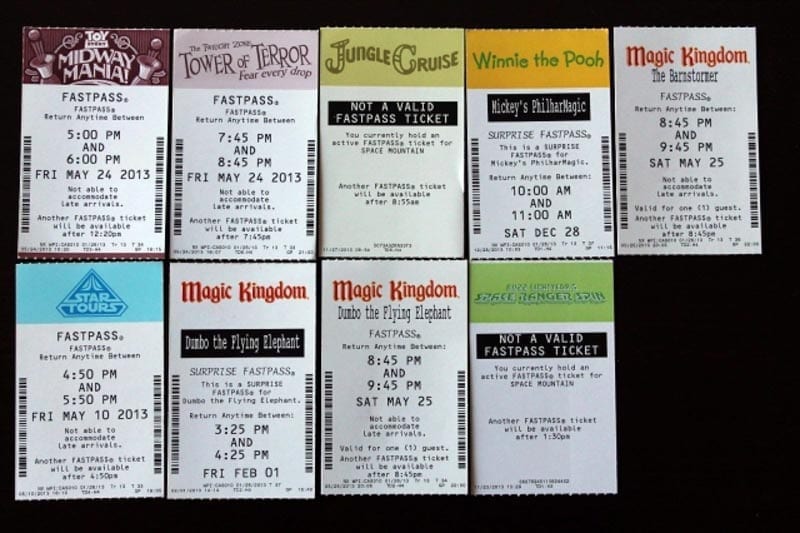 4 – I Don't Want to Decide What Park I will be at 30-60 days in Advance
This objection is closely tied to the myth that FastPass+ doesn't allow for any flexibility in your day. While your vacation will be a lot smoother and more comfortable if you decide ahead of time where you will be each day, the truth, of course, is that you don't have to if you don't want to. Planning ahead will get you the best availability for FastPasses since as time goes on, fewer passes will be available. However, it is possible not to plan ahead and still make use of the FastPass+ system the day of. We are locals and sometimes decide on the spur of the moment to go into a Disney park. Unless it is a hectic time, we can usually get FastPasses for the attractions we want that morning. You can be spontaneous, and you don't need to plan if you don't want to. Just be sure that you set your expectations correctly and know that the trade-off for spontaneity by being less desirable ride times or a few more stand by lines.
3 – I Have to Pick from Tier Groups
This objection is very legitimate because, at Hollywood Studios, Animal Kingdom, and Epcot attractions are divided into "tier groups," which limit the selections you can make. You may only pick one attraction from "Group 1" and two attractions for "Group 2." For instance, at Hollywood Studios, you cannot select Toy Story Mania and Slinky Dog Dash. You must choose one since they are both in group 1. There are no grouping restrictions at Magic Kingdom. The best way around this is to visit these parks more than once during your stay and plan accordingly. This is easiest if you have a park hopper option. You can visit Hollywood Studios in the morning and Epcot in the afternoon (or vice versa) two or more times. The other option if you won't be able to visit the park more than once on your trip is to make sure you get to these three parks right at opening. Go straight to the Group 1 ride you don't have a FastPass for and ride before the line builds.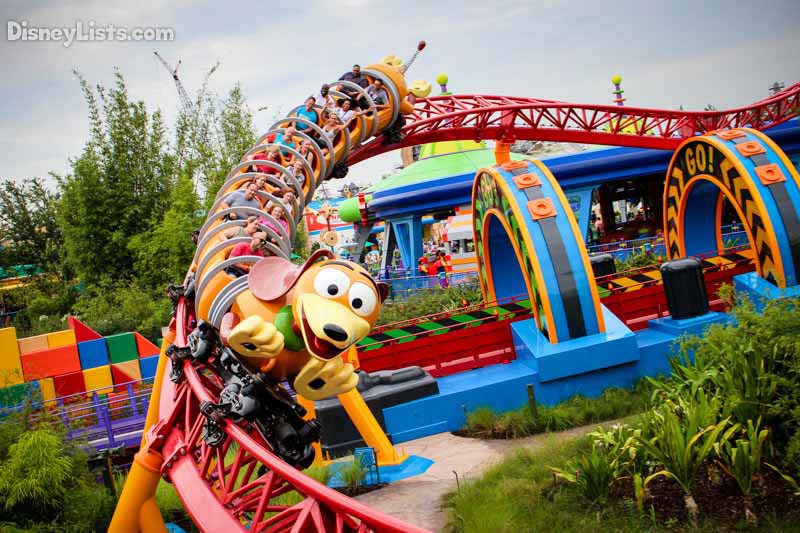 2 – I Now Have to Stand in Line at the Kiosk to Avoid Standing in Line at the Attraction!
It is true that if you do not have access to the My Disney Experience App or website that you need to visit a kiosk to make FastPass reservations. However, Disney recently added the ability to make additional FastPass+ selections after your initial three are used by using the App rather than requiring guests to visit an in-park Kiosk. So while if you do not have a smartphone, you will still need to visit a kiosk, the vast majority of guests are now able to make their additional FastPass selections using the App. If you find yourself using a kiosk, generally there are no waits for the kiosks at all since most people are using their smartphones.
1 – Disney Resort Guest get the Best FastPass+ Slots
With the purchase of a ticket or annual pass, you can start making selections as early as 30 days before you arrive. Disney resort guests get the added perk of choosing their selections 60 days before check-in! (Note that is based on your check-in date! You can select FastPass+ for your entire vacation at the 60-day mark). This advantage can make a real difference during peak times when demand for FastPasses is very high. There is not much we can do about this objection. Disney always offers perks and advantages for their resort guests, and we're glad they do.
If you are local or choose not to stay on property, you still have 30 days in advance, and we find we still have plenty of attractions to choose from when making our selections. Besides setting realistic expectations, the best thing you can do is reevaluate the benefits of staying on property. Price is often the deciding factor, and many people are surprised to find that with the many cost savings opportunities afforded to on-property resort guests you actually save far less staying off property than you think. Check out the Top 10 Reasons to Stay on Property and double-check the math.
Overall, we are big fans of the FastPass+ system. With a little knowledge and planning, the system can allow you to have a fantastic vacation with guaranteed spots on your favorite attractions. We encourage you to give it a fair shot!
For a no obligation, FREE Quote on a Disney vacation package, please contact our travel partner Magical Vacation Planner at 407-442-0227 (407-442-0215 for Spanish). You can also request a FREE quote online by Clicking HERE.