Epcot is like two parks in one. On one side there is the World Showcase that features pavilions from around the world. On the other side of the park is Future World. We love all of Epcot, but we're going to focus on just one half of the park and give you 10 reasons why we love Future World.
9 – Club Cool
Technically, Club Cool is an exhibit sponsored by Coca-Cola, but it is the hot spot to cool down while in Future World. Inside you'll find Coke merchandise, but best of all are the free samples of Coke beverages from around the world. You can sample drinks from Italy, Japan, Brazil, and a few other countries. It's great fun for kids and adults to sample each flavor and find a favorite. Make sure you hit up Club Cool on your next visit to Future World to escape the heat and quench your thirst.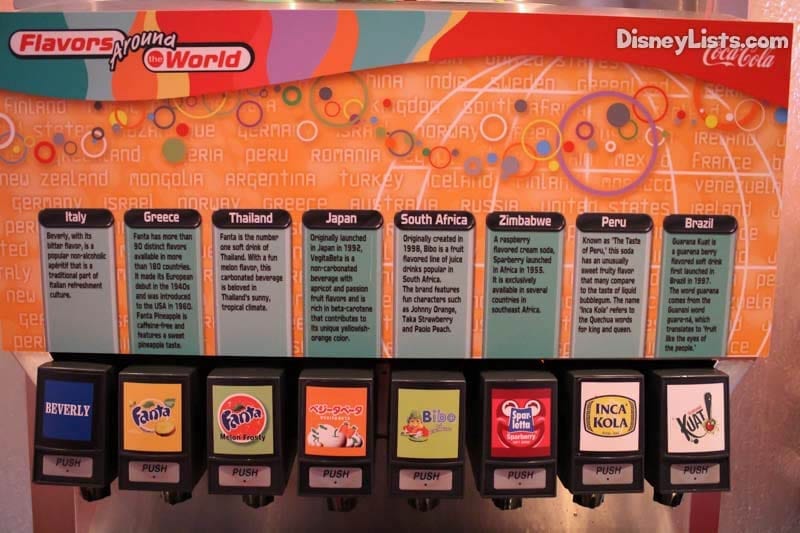 8 – Soarin' 
Soarin' Around the World is located in The Land pavilion and is routinely the most popular ride in all of Epcot with wait times over an hour. Guests take flight over the diverse landscapes and iconic locations from around the world on this relaxing and beautiful ride. Like always, Disney has paid close attention to the details, including the scents as well as the sights. Not only has the film been updated, but the projection system as well. The new Soarin' is better than ever!
7 – The Garden Grill
The Garden Grill is a wonderful restaurant for families, as well as guests who love to meet characters. The Garden Grill is located in The Land pavilion right above the Living with the Land attraction. Not only do you get to meet Mickey, Chip 'N Dale, and Pluto, but you also get to gaze down at Living with the Land. The restaurant rotates, allowing diners to see a number of scenes from the attraction below.
6 – The Land
The Land pavilion in Future World is dedicated to our interaction with the Land itself. There are several fantastic attractions housed inside, such as the 20-minute film about conservation, The Circle of Life featuring characters from The Lion King. On the lower floor is the fun and informative attraction Living with the Land. On this ride, you board a boat and sail through the greenhouses in Epcot and learn about hydroponics. If you're in search of a quick-service meal out of the hot sun, Sunshine Seasons is also housed in The Land. Sunshine Seasons has a variety of meal options, and the items here are prepared with the food harvested from the greenhouses in Living with the Land!
5 – The Seas
The Seas with Nemo and Friends is a fantastic pavilion full of so much to explore. The attraction which brings most guests to this pavilion is the Seas with Nemo and Friends, the ride, which is a great reason to visit, but make sure you stay and check out all there is to do here. A great interactive show for kids is Turtle Talk with Crush. And there are numerous aquariums of all sizes to see which are home to fish, coral reefs, sharks, sea turtles, and manatees. If you get hungry, the Coral Reef is a table service restaurant where diners get a first-class view of the aquariums.
4 – Mouse Gear
Mouse Gear has the best shopping in Future World, and perhaps some of the best shopping in all of Disney World. Mouse Gear is a huge store that is filled to the brim with Disney merchandise. You can find housewares here, Christmas ornaments, shirts, pins, toys and so much more! A great place to do some real Disney shopping during your visit, and don't forget to have them send your purchases back to your resort if you're staying on property!
3 – Test Track
Test Track is one of the most popular thrill rides in Future World. Test Track allows you to design your own car virtually and then test it out on the track, where your car may reach a peak speed of 65 mph. Test Track is also one of the few attractions at Disney that has a single rider line. If you don't mind riding with a stranger, avoid a long wait, and get in the single rider line. Something to keep in mind when you've used your FastPass+ already.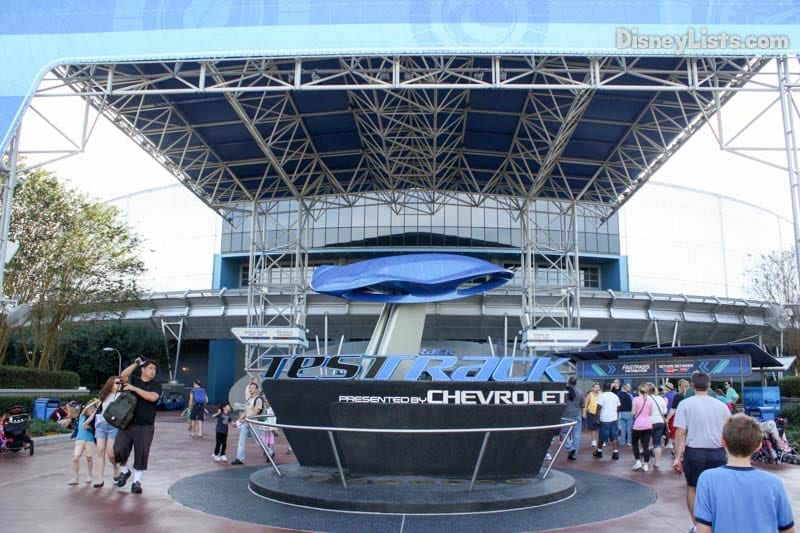 2 – Walt's Influence
Though this one is a little harder to see at first glance, it's definitely all around you when you're in Future World. Walt Disney was a creative genius who championed innovation, imagination, and advancement, and those things are everywhere you look in Future World. Even the name EPCOT, which is an acronym for Experimental Prototype Community of Tomorrow came from Walt's dream for a utopian city or community. Walt wanted EPCOT to be a place where new ideas were always being tested and developed, and that is very apparent in attractions like Innoventions and Living with the Land. Seeing the monorail glide above Future World is another example of Walt's influence in the park. During your next visit, take the time to notice all the aspects of Future World that have been designed by Imagineers with Walt's dreams and ideas in mind.
1 – Spaceship Earth
Spaceship Earth is the iconic image and signature attraction of Epcot, and therefore it has to be number one on our list. The geodesic sphere is beautiful during the day with the sun gleaming on it, and breathtaking at night when lit up in a multitude of colors. Inside, guests travel through time and learn about the history of communication through Audio-Animatronics while listening to Judi Dench on the 16-minute ride. This attraction gives guests a glimpse into the past but ends by looking ahead into our future. It really does encompass so much of what is at the core of Future World, and Epcot as a whole.
For a no obligation, FREE Quote on a Disney vacation package, please contact our travel partner Magical Vacation Planner at 407-442-0227 (407-442-0215 for Spanish). You can also request a FREE quote online by Clicking HERE.