Official tours are a fantastic way to learn more about what goes on behind the scenes at Walt Disney World. There are plenty of tours to choose from. All cost extra, and they may have restrictions. Some of the fun tours offered are Behind the Seeds, Disney's Family Magic Tour, Disney's Keys to the Kingdom Tour, Epcot Seas Aqua Tour, and Wild Africa Trek. The ultimate behind the scenes tour is the Backstage Magic Tour.
There are a couple of things that you will need to know ahead of time if you're taking the Backstage Magic Tour. You must wear shoes with closed toes and heels. (Most sneakers are fine.) Anything else won't be allowed. Spots are limited to a maximum of 40 guests per tour. All guests must be at least 16 in order to participate, and it is wheelchair/scooter accessible. There is no photography or video recording allowed in the behind the scenes areas. If you need to cancel, do it at least two days ahead of time, or else your money won't be refunded.
If you'd like more information or want to schedule a tour, call 407-WDW-TOUR (407-939-8687). If you're an Annual Passholder, Disney Vacation Club Member, or Disney Visa Cardholder, ask about discounts. Here are some awesome things about the Backstage Magic Tour, without giving too much away.
7 – Lasts for Seven Hours
Although the Backstage Magic Tour is expensive, you will get your money's worth. The tour lasts for seven hours! You will check in before Epcot opens, and the tour ends with the parade at the Magic Kingdom. Don't worry about being on your feet all day. While there is a lot of walking, you'll also travel in style aboard a Disney bus. Bottled water will be provided for the duration of the tour so you won't get dehydrated.
6 – Covers All Four Theme Parks
If you've ever wanted to see all four theme parks in one day this is your chance! You'll start at Epcot, where you'll learn about Audio-Animatronics at the American Adventure. You'll also see an almost empty park, since World Showcase will not be open while you're there. At Disney's Animal Kingdom you'll learn from a Wild Africa Trek Guide. Disney's Hollywood Studios is where you'll learn about costuming. You will also see the behind the scenes areas of The Twilight Zone Tower of Terror. The final park is the Magic Kingdom. While you will be able to enter all four parks during the tour, you will not be able to stay after it is over unless you have a theme park ticket.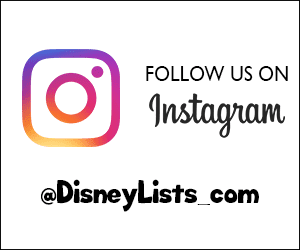 5 – Full Lunch Is Included
Don't worry about grabbing a bite to eat while on the Backstage Magic Tour. Your full lunch is included. Currently lunch is held at Whispering Canyon Cafe, but that is subject to change. The tip is included in the price as well. If you have special dietary restrictions let them be known before your tour.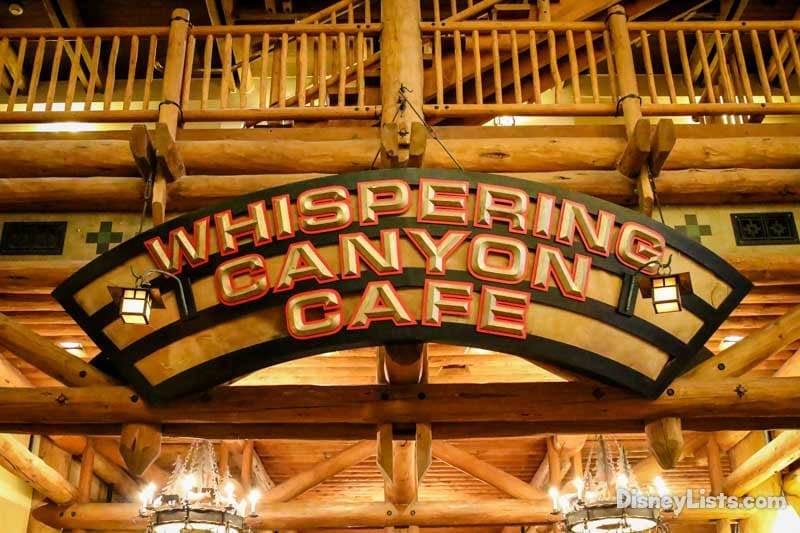 4 – Even Disney Experts Will Learn
Think you're a Disney expert? The Backstage Magic Tour will make you truly wonder how much you know about Walt Disney World. You'll meet many friendly Cast Members, and have plenty of opportunities to ask questions. Even Disney experts will realize that there is always more to learn about Walt Disney World.
3 – Learn the Small Details
Small details that most people will never notice are extremely important at Walt Disney World, and you'll learn all about them. You will find out about Disney's use of forced perspective, how Disney trademarks costume colors, and how Disney tests carpets. They are little things that you would never think about, but someone has put a lot of thought into them. It will give you a new respect for the people who create the magic.
2 – Visit Other Areas
There are a couple of other incredible areas that you will get to visit that have not yet been mentioned. On the tour you will stop by Central Shops. There is a lot that goes on in this exciting area. This is where they repaint ride vehicles, repair parts of rides, and a lot more. You'll meet the craftspeople who are responsible for keeping things running smoothly. You'll also stop by the Walt Disney World Nursery & Tree Farm, where you'll have a chance to learn about the plants, trees, and topiaries that keep Walt Disney World colorful and beautiful. The tour will sometimes include a stop at the Christmas Warehouse, where the decorations are refurbished and stored until the holidays roll around. These are areas that most Disney fans will never be able to see.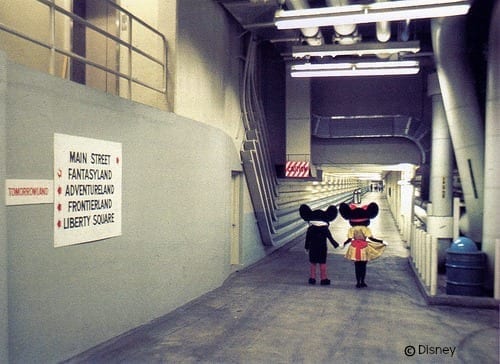 1 – The Tour Includes the Utilidors
The ground that the Magic Kingdom sits on is not what it seems. Because the water level in Florida is so high, basements aren't possible. The park is actually on what is the equivalent of a second floor. The ground level is a series of what most refer to as tunnels. They're called utilidors, and they help Cast Members to get from one place to another without having to go through the park. The utilidors were important to Walt Disney, he didn't want to ruin the illusion of Tomorrowland by having someone in a Frontierland costume walk through. The utilidors also aid in trash removal, emergency services, food services, and more. There are two ways to see the utilidors at the Magic Kingdom. The first is to work there. The second is to take a behind the scenes tour. On the Backstage Magic Tour, you'll have a chance to visit something that most Disney fanatics only dream about seeing.
Photo Credit: Disney
For a no obligation, FREE Quote on a Disney vacation package, please contact our travel partner Magical Vacation Planner at 407-442-0227 (407-442-0215 for Spanish). You can also request a FREE quote online by Clicking HERE.