So you've planned every aspect of your Disney vacation from which resort to stay at to which restaurants to dine in and now, here you are, face to face with your opportunity to make your FastPass+ selections just a few ticks of the clock away. Which "must do's" are on your list? What attractions are you willing to wait in line for? How can you possibly select between meeting Anna and Elsa and riding the Seven Dwarfs Mine Train?! Fear not, weary traveler, for we have simplified some of your FastPass+ woes. While we are keenly aware that every family has a different set of attractions that will make or break their Disney vacation, we are confident that these eight attractions will not require the use of your FastPass+ selections.
1 – Mad Tea Party
We never recommend this attraction right after lunch. Why? Try it and report back! The Mad Tea party is a favorite of mine (Mike) though my wife refuses to ride it. It might be because my goal is to break the space/time continuum with sheer teacup speed. The Mad Tea Party is a fan favorite, but with a quick ride, plenty of available teacups, and a small percentage of the population that just can't handle the spinning, this is another attraction that usually won't exceed 15-20 minutes of wait time.
2 – Monster's Inc Laugh Floor
We almost didn't put this one on the list because we actually saw, for the first time last week, a 20 minute wait for this attraction. The Monster's Inc Laugh floor is a great way to relax and cool off in an air-conditioned theatre for a 10-15 minute show. The jokes are great (usually 'dad jokes'), and the waits for this are typically short. Much of the time, you are simply waiting on the show before you to finish.
3 – Mickey's Philharmagic
Mickey's Philharmagic is another favorite of ours for a few reasons: a seat, air conditioning, good Disney music, and a cute story to go along with it. This is one we recommend visiting in the afternoon when some of the other attractions are forming longer lines. Your wait, though minimal, will be in an air-conditioned queue. As with Monster's Inc Laugh Floor, most of the time, the wait is simply for the show before you to finish, although we have had to wait just a little longer during the hectic times. Still – not worth spending your precious FastPass+ selections on.
4 – It's a Small World
Full disclosure: We are Disney spoiled. We live in Florida and are close enough to make a day trip to the happiest place on earth. We've toured the small world enough that we know which country we will visit next and where the ridiculous scenes are present in each room (look for them – you'll find something funny/silly in just about every room). Therefore, if I (Mike) never ride It's a Small World again, I will not be broken-hearted. With all that in mind, though, there is usually no need to use a FastPass+ selection on this attraction. We've visited during the busiest summer days, 'Jersey week,' Marathon weekend, and even spring break. The longest wait during any of those times was 25 minutes…once…after the ride had stopped for repair. We usually never see a wait longer than 15 minutes. Save it for something better.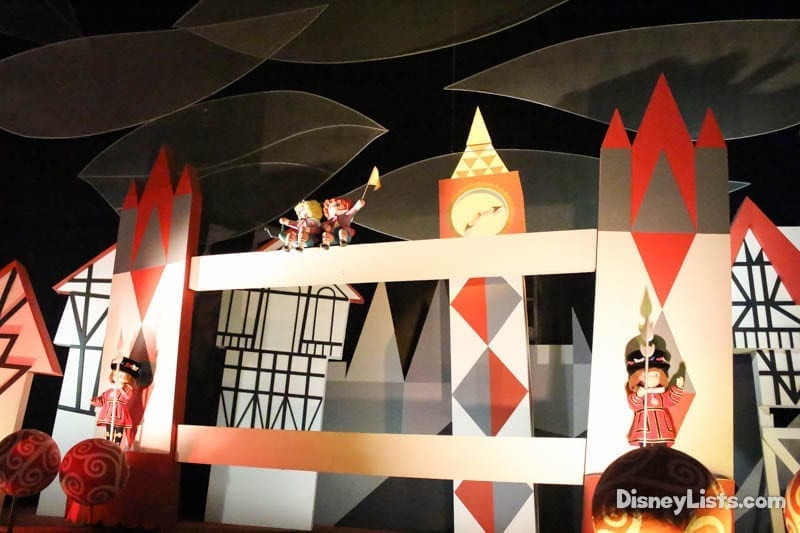 5 – Journey into Imagination with Figment
Seriously, it's Figment. His fan base is dwindling. Don't hate me – I'm one of the fans, but reality sets in, and when you have to choose between Spaceship Earth and Figment, we always select Spaceship Earth for our FastPass+ selection. Once, when we were feeling crazy, we did choose Figment for our third FastPass+ selection of the day, and even the Cast Member at the FastPass entrance asked if we were serious. We've never seen a line…really, if it says there's a 5-minute wait, it's because that's how long it takes to walk to and onto the ride. If you're bored and looking for a fun reaction from Cast Member – use the FastPass here. Otherwise, enjoy your time travel with Spaceship Earth without a wait!
6 – It's Tough to Be a Bug
This one can be a bit of a puzzle, depending on the day and the age/height of your kids. Typically this show is less than a 20-minute wait (with most wait times that we've seen under 10 minutes), but if you're looking for a third FastPass selection and you've got smaller kids who can't ride some of the other attractions we wouldn't fault you for this one. If you can, hold off on using one of your first three selections for this one, though, as wait times are not typically long. This is also one of the attractions that you can pick up your additional FastPass for after using your initial three if you think you'll need it. We have never used a FastPass for this show and haven't waited longer than 15 minutes.
7 – Disney & Pixar Short Film Festival
Another new attraction at Epcot, the Disney & Pixar Short Film Festival, is entertaining enough, though my wife had seen all three shorts on other Disney DVDs before sitting in this theatre. The lines are short, the show is good enough if you haven't seen too many of the shorts and, even if you have, most of them are worth seeing a second or third time! You shouldn't have any problem getting into this attraction with little to no wait.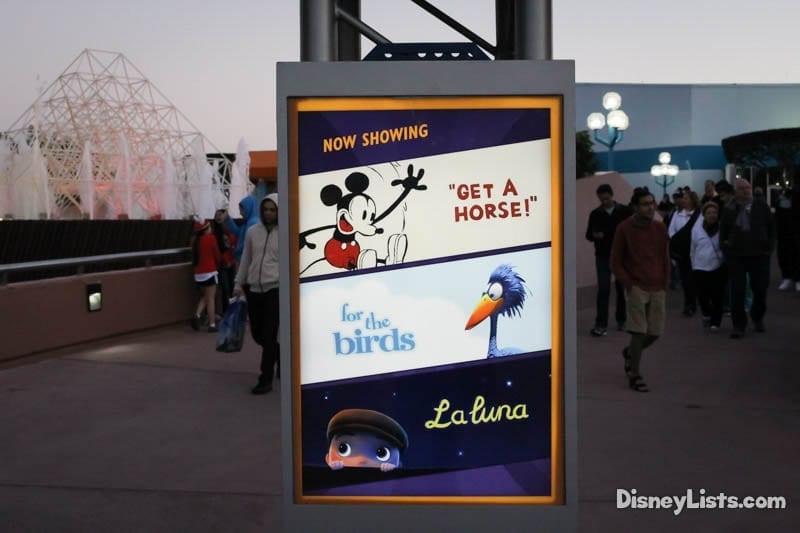 8 – Epcot Forever
We saved this one for last because we know this one will be controversial, but hear us out. Epcot Forever is a great laser/fireworks show and we highly recommend viewing it. The thing is, there are other (arguably better) ways of experiencing this show than spending a FastPass selection and standing in a crowded roped off area. When watching, the lagoon is large enough that you can sit (or stand) and enjoy a view in numerous places around the water. Here's a tip – watch the way the wind is blowing if you can, then make sure you're not standing facing it because the smoke from the fire/fireworks will blow at you (we know from experience). The best tip, though, is one we don't want to share because it will make it more difficult for us, but in the interest of one big Disney family here we go: Book a 7:15 pm-7:30 pm reservation at the Rose & Crown Pub and Dining room and request an outside table. We've done this at least half a dozen times now and have been seated on the patio with perfect views of the show. We get a seat, a great dinner, and we don't waste a FastPass+ selection! They cannot promise you an outside table, but even if you don't get one outside they have a special viewing area just for patrons that your server will guide you to just before showtime. Get the steak – worth it!
These are the attractions we never waste a FastPass+ selection on. As with most lists like this – everything goes out the window during Christmas/New Years and we recommend getting anything you can! Also, our secret is to book our first three FastPasses at 9 am, 10 am, and 11 am (assuming the park opens at 9 am) and then grabbing additional FastPasses the rest of the day. We've kept to this strategy and have been able to walk on most attractions because of our flexibility, knowledge of the My Disney app, and understanding of which attractions go first, and which can wait until later in the day to grab an additional FastPass for. We would be lying if we said we have never used a FastPass on some of these attractions, but we have never used one of our initial three selections on these and usually, these are ones that we get only because we've done everything else. Good luck!
Read all about Disney's FastPass service:
FastPass+ – 9 Things You Need to Know
Top 6 Objections to FastPass+ and How to Deal with Them
For a no obligation, FREE Quote on a Disney vacation package, please contact our travel partner Magical Vacation Planner at 407-442-0227 (407-442-0215 for Spanish). You can also request a FREE quote online by Clicking HERE.