We've come from all over, have different backgrounds, span decades, but one thing has brought us together—our love for Disney World! Get to know the Disney Lists team!
Chad and Cindy Nykamp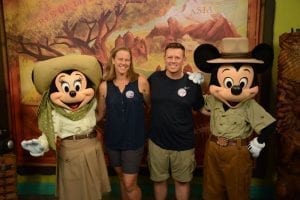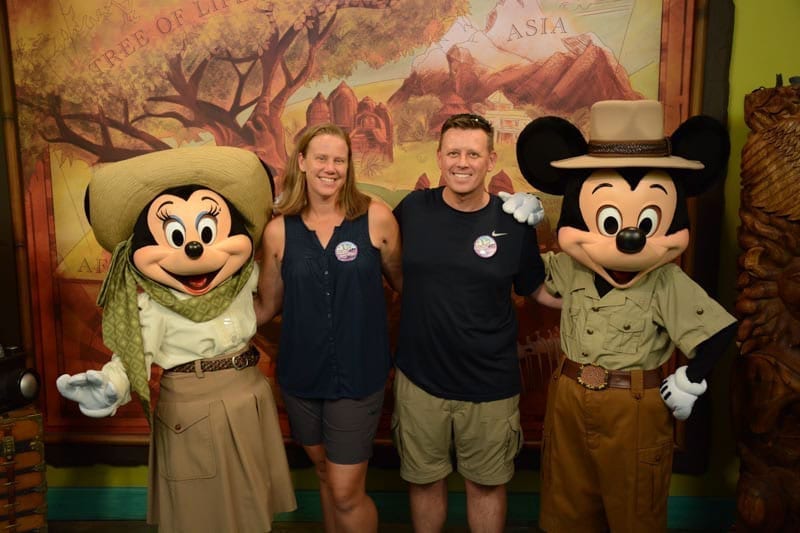 Chad and Cindy met during their college days and both being huge Disney fans, it was a match made in heaven. They took their first family vacation to Disney World in 2004. Chad had gone as a child, but this would be Cindy's first trip-a trip which she had dreamed of since she was a little girl. The trip was magical and began a Disney obsession that hasn't stopped since. They traveled back year after year, sometimes many times a year. In 2010, their dream of living in Orlando became a reality. With Disney World as their backyard playground, they enjoyed even more time in the parks. Friends and family soon made them their go-to-people for Disney advice.
Chad and Cindy have watched their three kids grow up at Disney. During their first trip the kids were ages 4, 2, and 1! Now 14 years later and many, many visits later, they have inherited the same love of Disney and enjoy Disney just as much or more as their parents. You'll see the Nykamp kids, as well as other extended family members, at various ages in pictures throughout the articles. The entire family has thoroughly enjoyed building family traditions and amazing memories at Disney World.
With their love of Disney and desire to share that love and knowledge they gleaned over the years, Chad and Cindy decided to launch DisneyLists.com in August of 2015. They still can't believe how lucky they are to have such an amazing opportunity and will continue to share Disney with anyone who will listen! They love participating in runDisney races (together they've run over 70 runDisney races), enjoy visiting the Epcot Food & Wine Festival in the fall, and love visiting all the parks as often as possible! They are very excited to soon enjoy a Disney Cruise for the very first time and share all the amazing experiences to be had on a Disney Cruise.
Mike and Jamie Sylvester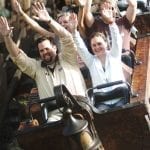 Mike and Jamie are self-described Disney nerds. Two kids at heart who love the magic and the memories of Walt Disney World! They follow all things Disney and have great experiences with being Annual Passholders, Disney Vacation Club Members, and RunDisney participants. They enjoy the vacations, day trips, weekend getaways and geek out over the planning of such events. From lodging to dining to Fastpasses they have a spreadsheet for every occasion. Mike's frivolous Disney goal is to acquire as many MagicBands as possible while Jamie's goal is to experience as many Disney desserts as possible. Usually there isn't a day that passes without some discussion of the master plan of our next trip to the happiest place on earth. Most people think they're normal – until they travel to Disney with them. They have been married for 14 years and are blessed with two children – their 9-year-old daughter and soon to be 3-year-old son. As a family, they thoroughly enjoy the magic and the memories at Walt Disney World and are here to help others experience the magic as well.
Christy Caby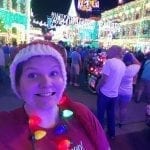 Christy is a wife and mother of 2 young boys.  She first fell in love with Disney when her mom took her when she was a child.  After that she proceeded to go to Disney World for her senior trip with her friends, and she completed a year in the Disney College Program (working in merchandise at Mickey's of Hollywood at Disney's Hollywood Studios).  She shared her love of Disney with her now husband and sucked him in.  He proposed at Disney, they honeymooned at Disney, they started bringing their boys before they were born and then as early as 8 weeks old.  They then continued to vacation to Walt Disney World 2-3 times per year.  They decided that what makes more sense was moving to Orlando so that they could live the Disney life and be here for all of their favorite events and seasons every year.  That is exactly what they did!  Now they are at the parks a couple times a week and go for most events and major holidays.  They can't get enough and get to experience Disney in a whole different way.  Christy loves to share this love and passion for all things Disney with the world and hope that she can help others appreciate the magic that Walt Disney World has to offer!
Caitlin Corsello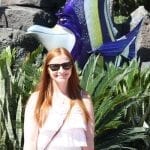 Caitlin Corsello is a huge fan of Walt Disney World and has been visiting yearly since she was an infant. With many trips under her belt, she loves to take her time in the parks and discover lots of small details and secrets in between attractions. When not learning about the history of Walt Disney World, Caitlin loves to eat and drink at the Epcot International Food & Wine Festival, sip on a Lapu Lapu at Disney's Polynesian Village Resort, and stroll through the streets of Disney's Port Orleans French Quarter Resort. In between trips, Caitlin resides in New York working as a Teaching Assistant in a Pre-K classroom.
Ryan Miller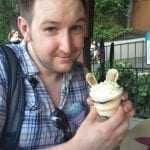 Ryan loves all things Disney: from the smallest details to the biggest surprises and all of the magic in between.  He loves the fireworks of Wishes, the thrill of Tower of Terror and of course, the dining at Disney Restaurants.  As of yet, however, he has been unable to replicate his favourite dishes and snacks at home.  In between trips, you can usually find him reading about the history of the parks and attractions when he's not at work for his local public library in Burlington Ontario.  Ryan's favourite Disney moment was proposing in front of Cinderella's Castle to his (now) fiancée, Lauren (see below).
Lauren Repei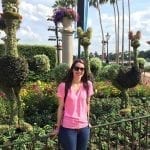 Lauren lives in Hamilton Ontario, but dreams of one day moving to Orlando to be closer to the Magic Kingdom. In the meantime, she spends her days working as a baker, being active in the independent theatre scene in Hamilton and working as a Disney travel agent with her fiancé at Clickthemouse.ca. Lauren's most memorable Disney moment is by far when she became engaged in front of Cinderella's Castle making it her best Disney vacation to date.
D.W. Noonan
D.W. Noonan lives in Salisbury, Maryland, but calls Walt Disney World his second home. Years ago, he married his wife, Kathie, who introduced him to the imagination of Disney films and forced him to watch countless hours of everything from Steamboat Willie to The Lion King. With the birth of his three children, he found himself inexplicably drawn to vacationing at Walt Disney World every year and eventually making the trip to Disneyland. He'll even brave a Disney Cruise from time to time, even though he's not particularly fond of oceanic voyages. Noonan experienced his ultimate Disney dream when his two dancing daughters performed for Disney Performing Arts in 2015, but he also realizes that the best is yet to come.
Jenn S.
Jenn is a Pennsylvania native whose love of Disney caused her to move to the Sunshine State. As a child her family visited Walt Disney World every year on vacation and now that she calls Orlando home she frequents the Disney parks often. Jenn loves all the wonderful dining experiences on property and can't wait to try anything new. In her free time, she loves spending time with friends, cooking and visiting other Orlando attractions and restaurants.
For a no obligation, FREE Quote on a Disney vacation package, please contact our travel partner Magical Vacation Planner at 407-442-0227 (407-442-0215 for Spanish). You can also request a FREE quote online by Clicking HERE.