Spring Break is one of the most popular times at Walt Disney World, but it is also still a ton of fun! The parks are usually open later, the characters are out, and magic is amazing as always. The crowds can intimidate people, but you can definitely survive the crowds and still have a fantastic time with your family. Here are 10 tips for how to deal with the crazy spring break crowds:
10 – Get to the parks early!
One of the slowest times at the parks will as soon as the park opens.  You will likely get an hour or two where the crowds are low to moderate as opposed to the crazy high crowd levels that will ensue later in the day.  You will also get ahead of the lines for the buses and other Disney transportation by arriving before park opening, and you get to enjoy cooler temps.  It is a win-win all the way around, even if it means that you don't get to sleep in.  It is worth it!  You can nap later!
9 – Use FastPass+
FastPass+ is included as part of all park admission, and you should definitely take advantage of it, even if there aren't many options left. Any time that you can save waiting in lines will help you get more magic in!  If you are reserving them and still have various options available, try to snag times that are during the middle of the day.  This will be the busiest time for the parks and the time when you will wait the longest, so you can still keep the fun moving and avoid the lines if you have FastPasses during that time.  Plus, it gives you enough time to use your FastPasses and get the free 4th FastPass, too!
8 – Stay out late.
The slowest time of the day will be at park opening, and then the second slowest will be leading up to park closing. Many guests or their kids will tire out and won't make it all the way until the end. That means less lines and more fun for you, plus the sun is gone, and you can enjoy the cooler night air. If you can hang out all the way until the close, you can experience attractions, shop, and explore with a little more freedom.
7 – Enjoy downtime at your resort.
With the crazy crowds, you will really appreciate pool time and recreation time at the resort. The pool will let you cool off and relax your feet for a while. You should also consider taking a nap in the middle part of the day. The temps will be at their hottest then, and the crowds will be at the busiest in the parks. If you go early, take a nap and relax at the resort in the middle of the day, then you are rested up to go back out in the evening. It helps you get the most out of your day without tiring out too fast! Find out how to have a staycation at your resort!
6 – Get dining reservations in advance.
If you don't already have dining reservations, make selections ASAP!  The reservations will be almost completely gone during the busy spring break time, and many of the restaurants won't be accepting walkups because of how busy they are. Keep checking for reservations regularly, as there will also be many guests that are dropping reservations that they don't want. You will be thankful for a couple of meals where you can get out of the sun, get off of your feet, and have a delicious meal to break up the crowds in the parks. Don't forget about the fantastic resort dining, too! There are many great options at the resorts, and many of them can be easier to get into.
5 – You can watch the fireworks from outside of the parks.
The fireworks are absolutely amazing but don't think that you can only see them from within the parks. There are many great places to watch them that won't leave you in the crazy sea of guests that can be overwhelming for the most patient of people. You can watch Magic Kingdom fireworks from The Contemporary, the Polynesian Village Resort, the Grand Floridian, Fort Wilderness, and the Ticket and Transportation Center. The music is even piped in at certain spots and restaurants within the locations, so you get the full effect of the show. The Electrical Water Pageant will also come by those locations, and you won't want to miss it! You can also see the Hollywood Studios and Epcot fireworks from the Boardwalk and the Yacht & Beach Club resorts, and they are also amazing shows!
4 – Stay hydrated.
It is typically warm during spring break in Florida, and most likely warmer than where you are coming from. It is easy to get dehydrated, so make sure that you are drinking plenty of water and fluids to counterbalance all of the walking in the sun that you will be doing. If you are worried about paying for bottles of water while in the parks, you do have a couple of options. You can bring in your own waters, or even better, you can get free cups of ice water from quick-service locations. Look for locations that offer fountain beverages, and they will be able to give you cups of ice water. You don't even have to purchase anything to get them.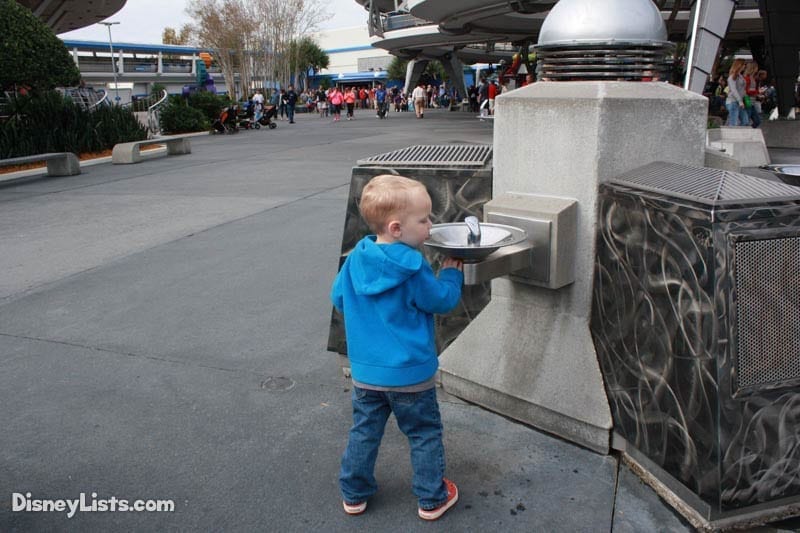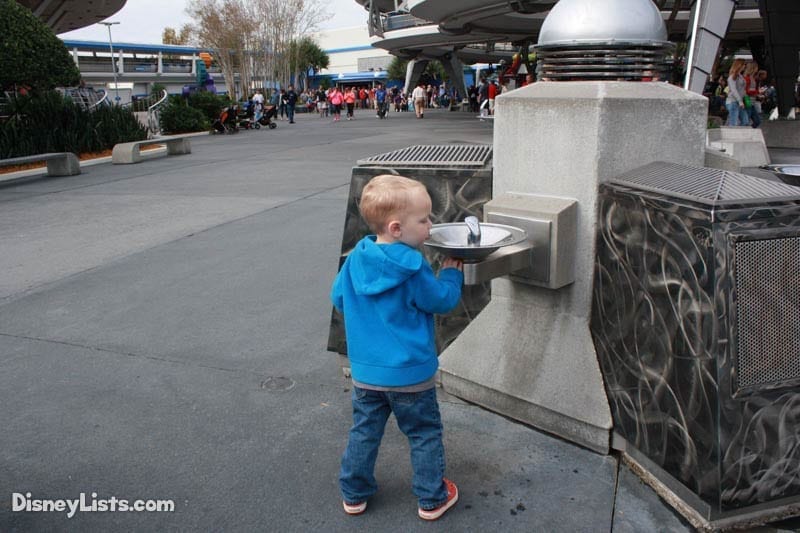 3 – Consider renting a car.
Normally I am all about using Disney transportation. It is fun, efficient, and you don't have to do any driving and navigating. Well, this is one time that I would definitely suggest driving yourself unless you plan on doing a lot of drinking. With the crazy crowd levels, the transportation lines will be very long. You will be able to get exactly where you want to go when you want to go there without spending as much time waiting on transportation. It will also give you the freedom to dine off-property if all of the reservations are gone, and you want other options to dine that you can get into.
2 – Don't forget about resort activities.
There are so many amazing activities that go on at the resorts. While everyone is fighting the crowds in the parks, you can have a ton of fun with your family at the resort. You can rent boats, jet skis, bikes, surreys, and many other things that are great fun and another way to explore Walt Disney World Resort. There are also nightly campfires and movies under the stars at most of the resorts which are free and so much fun. Check out the guide they give you when you check-in and make plans to experience some of the various events. It's a great break from the parks and still a completely magical experience. Read about Disney's best recreation options, including our favorite resort Disney's Fort Wilderness Campground and Resort.
1 – Be patient and nice!
I can't express this enough. Stay calm and positive, while you deal with the crowds, the heat, and the waits. You are there to have a magical time with your family, and don't let anything get in the way of that! It's not worth getting worked up and wasting any of the magic and fun being upset or grumpy about things you can't control. Smile and greet cast members and other guests, look for hidden Mickey's and just focus on having the time of your lives.
For a no obligation, FREE Quote on a Disney vacation package, please contact our travel partner Magical Vacation Planner at 407-442-0227 (407-442-0215 for Spanish). You can also request a FREE quote online by Clicking HERE.