The FastPass+ system at Disney is a fantastic service to help you get more out of your time at Disney by booking a ride or attraction time slot in advance. But you don't have total control over your FastPass+ reservations, and you can only make three FastPass+ selections per day. There are other things to consider as well, such as when you have dining reservations, tours booked and of course, the tier system that the attractions are placed in for the FastPass+ system. Usually, it works out, but once in awhile it's just not possible to get the FastPass+ selection you wanted. So how do you deal with that? Here are 7 tips that can help you.
7 – Look for Other Options
If you were hoping for a FastPass to meet a particular character, there may be other places or times to meet, or at the very least see some characters. For example, many of the princesses can be seen (from a distance) in the Festival of Fantasy, and they will wave at you and you can get some pictures, but if a meet and greet is what you were hoping for, try snagging a character dining experience reservation. Many of the princesses are not only at Cinderella's Royal Table, but also at 1900 Park Fare at the Grand Floridian, and Akershus in EPCOT.
6 – Keep an Eye on the App
The My Disney Experience App is a great way to keep an eye on the wait times for all the attractions at the parks. If you weren't able to get a FastPass for a particular ride, check the wait time on the app periodically and if the line gets a little shorter, make your way over there. A 20 or 30-minute wait might be better than not riding at all.  And if you notice that the wait time for either The Haunted Mansion or Tower of Terror is 13 minutes, that's actually code for no wait time at all! The app allows you to keep a close eye on wait times without having to continually loop back to each attraction to check out the wait time.
5 – Single Rider Line
There are three popular attractions at Disney World that offer a single rider line. Cast members pull single riders from this line to fill in the empty seats so each attraction car is always full. The single rider line is a very quick way to walk onto a few of the rides at Disney. The single rider line is available for Rock 'N Roller at Hollywood Studios, Expedition Everest at Animal Kingdom and Test Track at Epcot. Going with the single rider line option means that you will be seated next to a stranger, but you still get to enjoy the same thrills. If you weren't able to secure a FastPass+ reservation to any of the above mentioned attractions, the single rider line is the perfect way to still ride the attraction and without much of a wait.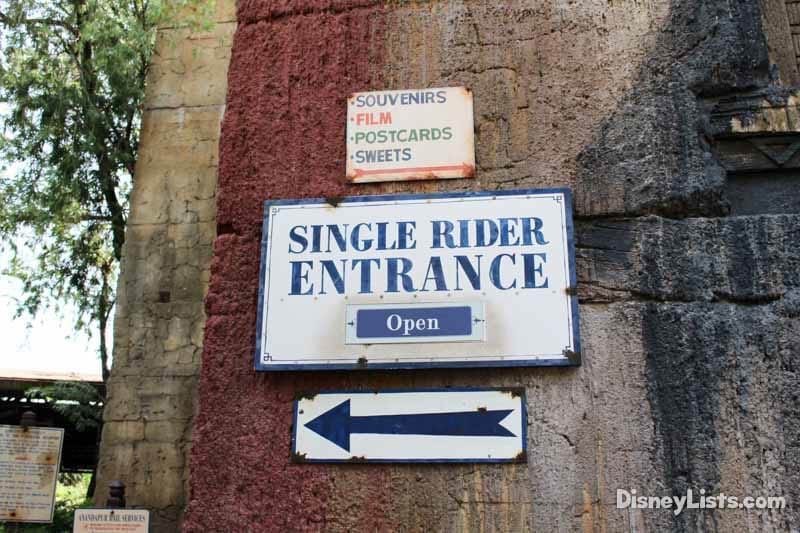 4 – Find a Kiosk or Use Your Smartphone
Once you have used your three FastPass+ reservations for the day, you can use the My Disney Experience App or find a kiosk in the park and try to make an additional FastPass+ reservation. You can find these kiosks throughout the park by looking for signs, or on a park map. You can only book one additional FastPass at a time, but once you've used that FastPass, you can use the App or find a kiosk and book one more. If you want to try booking additional FastPass+ reservations, try to book another as soon as you have used your three FastPasses that day because they will 'sell out', meaning there may not be any FastPasses left for some attractions later on in the day. But it's worth checking to see what might be available.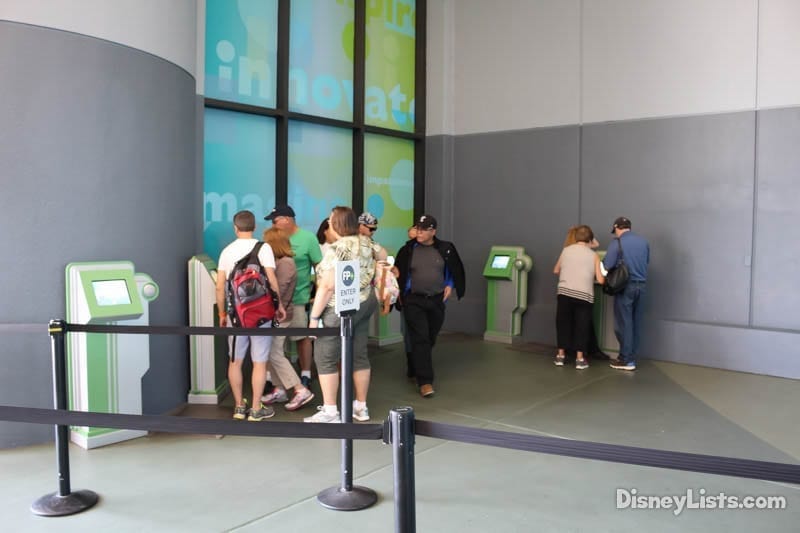 3 – Arrive Early
If you were unable to secure FastPasses for popular rides, one of the best ways to ensure you still get to ride the attractions on your list is to arrive for rope drop. This means getting up early and getting to the park for opening, but it also means the line ups will be much shorter and chances are good you'll be able to get on a few rides with little wait time. If you decide to get to the parks early to ride attractions, make a plan before you get to the park of which rides you'll go to first and in what order. With a plan, you'll avoid wasting time deciding what to do next.
2 – Extra Magic Hours
It is not possible to book FastPasses during Extra Magic Hours, but they are a good time to hit up the rides and attractions you didn't get FastPasses for. The line-ups are significantly shorter during the early morning Extra Magic Hour at the parks, and the crowds do thin out during the nighttime Extra Magic Hours.
1 – Keep it in Perspective
It might feel like the end of the world when you haven't secured that Slinky Dog Dash or Avatar – Flight of Passage  FastPass+ reservation, but try to keep it in perspective. There are so many exciting and magical attractions to experience at the parks, as well as things to do and see that it would be a shame if missing out on a getting your ideal FastPass+ soured the day at the park. Look at it as an excuse to go on a ride you haven't been on before, or an attraction that you haven't visited in years. It is disappointing, but don't let it get it you down, this is the happiest place on earth after all!
For a no obligation, FREE Quote on a Disney vacation package, please contact our travel partner Magical Vacation Planner at 407-442-0227 (407-442-0215 for Spanish). You can also request a FREE quote online by Clicking HERE.