If you've ever participated in a runDisney event, you know the only thing that comes close to matching the excitement of race morning is the awesome merchandise that helps you show off your accomplishment. Disney recently unveiled its new line up of swag available for the 2016 Princess Half Marathon Weekend taking place February 18-21. This weekend is all about the lady runners out there. From the great clothing to cool "Glitter & Go" makeover, everything here screams, "I am Woman. See me run!"
From Disney:
This year, we are offering a few returning favorites including long and short-sleeved apparel for both the overall weekend, Princess Half Marathon and Glass Slipper Challenge. These items include "I Did It" shirts, drinkware, Sweaty Bands, Bondi Bands, collectible pins, car magnets and more.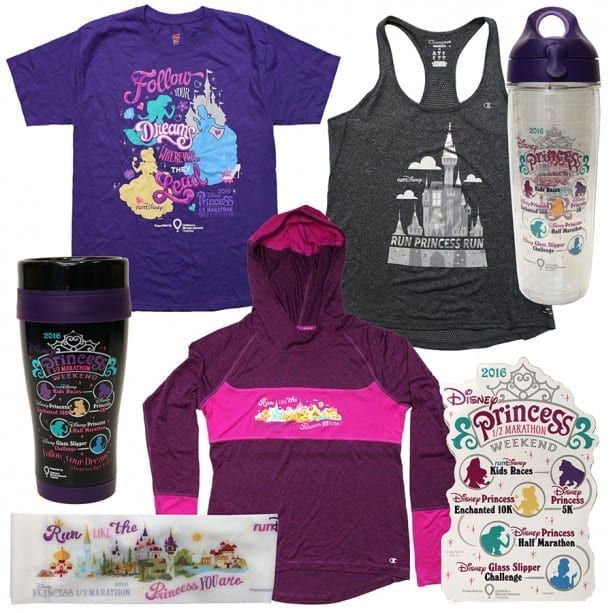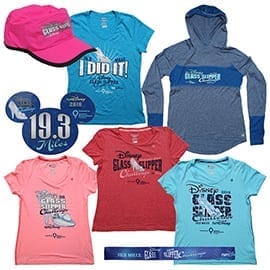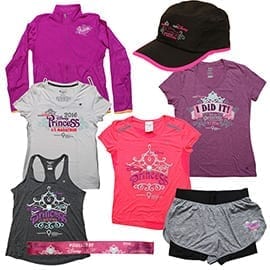 Guests will also find shirts and car magnets for both the Disney Princess 5K and the Disney Princess Enchanted 10K races.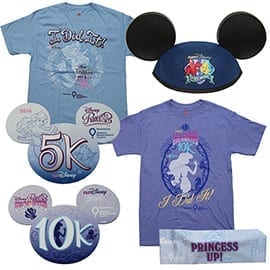 There are a few new art programs this year including artwork titled "Run Princess Run" that's included on apparel and accessories. Another art program, "Run Like the Princess You Are," has stylized buildings of famous Disney Princesses.
The Princess theme is also carried over onto three new colorful handbags by Dooney & Bourke.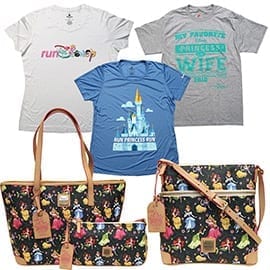 Finally, if you want to add a little sparkle to your weekend, we are offering a unique "Glitter & Go" makeover experience in the HP Field House at ESPN Wide World of Sports Complex. The package includes a hair twist, light makeup, shimmering lip gloss, a face gem, and a light-up Princess Tiara. Reservations will be taken on walk-in basis for guests ages 3 and up. The experience will be offered from 10:00 a.m. to 6:00 p.m. on Thursday and Friday, and 9:00 a.m. to 4:00 p.m. on Saturday. Retail is $19.95 plus tax.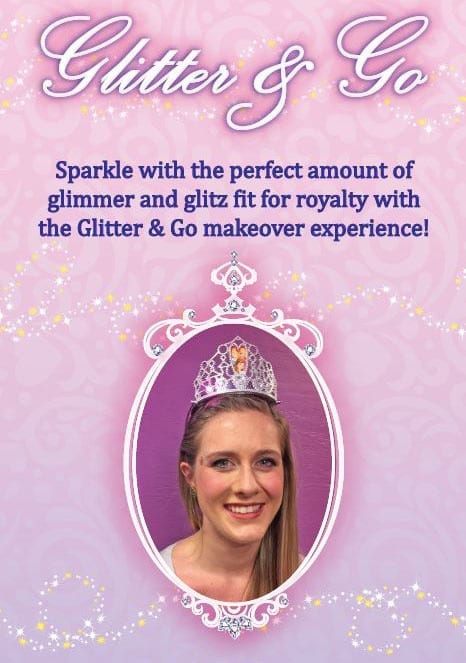 Look for these commemorative items and more during runDisney Health & Fitness Expo at ESPN Wide World of Sports Complex.
The Expo will be open during the following times:
Thursday, February 18 – 10:00 a.m. – 8:00 p.m.
Friday, February 19 – 9:00 a.m. – 7:00 p.m.
Saturday, February 20 – 9:00 a.m. – 4:00 p.m.