When guests visit Disney World, they love to spend time in Epcot. The park features both Future World and World Showcase which are each home to unique attractions, entertainment, dining, and shopping. Since both halves of the park are so different, guests who spend time there can enjoy countless experiences like flying over California, traveling the world, diving into the seas, traveling back in time, designing their own cars, and tapping into the power of the imagination. With so many amazing things to enjoy in Epcot, it is impossible to see it all in one day. However, those who are looking to make the most out of one day in the park can follow a plan to see the most must-do experiences possible. Here is the one day plan for Epcot in Walt Disney World that allows guests to enjoy the most must-do attractions!

1 – Spaceship Earth – To start off a busy day in Epcot, guests should be sure to arrive immediately when the park opens. After entering into the gates, the first must-do attraction that guests encounter is Spaceship Earth housed in the massive silver geodesic sphere decked out in futuristic triangles. Guests who enjoy the attraction can journey from the beginning of time to present day to celebrate the history and development of communication. Spaceship Earth features hundreds of audio animatronics depicting important moments in the history of communication like the invention of the personal computer, ancient Greek theater, and the Renaissance. The finale of Spaceship Earth lets guests even see a glimpse of their own futures after answering a short series of questions. While the attraction sometimes appears to have a long line thanks to a bottleneck effect, it is constantly loading making the wait time never very long.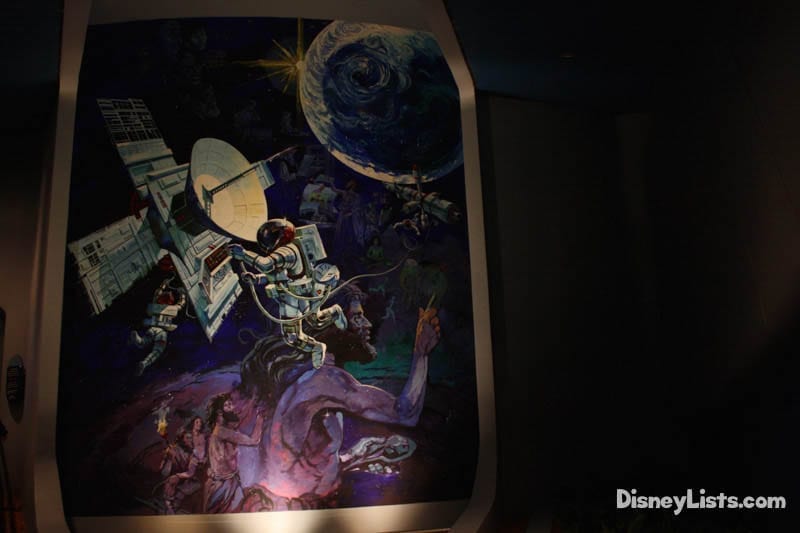 2 – Soarin' Around the World
One of the most popular attractions in Epcot has now been reimagined and has been amazing guests since it's opening in June 2016. Soarin' Around the World is found on the lower level of The Land Pavilion in Epcot's Future World and brings guests on an exhilarating and beautiful adventure around the world. Guests  feel like they are hang gliding over some iconic locations including the Great Wall of China and the African savannah as they enjoy sweeping views of some of the world's most beautiful places. Soarin' in its original form was extremely popular with guests. Soarin' Around the World has been a huge hit with plenty of crowds and moderate wait times. (The addition of a third theater has really cut down on long wait times). Guests who want to enjoy the new version of the attraction should consider booking a FastPass for the experience to save lots of time that would have otherwise been spent waiting in standby lines.
3 – Test Track Presented By Chevrolet
Another very popular attraction in Epcot can be also be found in Future World. Test Track Presented by Chevrolet invites guests to step into an automotive design studio where they can create their very own SIM cars and see how they measure up on the track in Capability, Power, Responsiveness, and Efficiency. Guests can then enjoy a thrilling finale in which they zip around an outdoor portion of track at high speeds. Like Soarin', Test Track Presented by Chevrolet is very popular and tends to have long wait times. Instead of booking a FastPass for the experience, guests should instead opt to use the Single Rider Line. This option generally has a much lower wait time than the normal standby line and allows guests to enjoy the same experience so long as they don't mind being split up at the loading area.
4 – Living with the Land
Located across from Soarin' in The Land Pavilion is an attraction which aims to teach guests about the importance of the land. Living with the Land is a serene boat ride which first showcases a battery of different scenes to show how the land can thrive in all sorts of environments. Guests then can enjoy floating through massive greenhouses which are packed with plants, vegetation, and edible treats that are served throughout Walt Disney World. Living with the Land is a classic experience that many guests consider a must-do in Epcot and it rarely has a long wait time.
5 – The Seas with Nemo and Friends
Guests who love the oceans and the Pixar classic film Finding Nemo definitely have to enjoy a unique attraction in Future World. The Seas with Nemo and Friends is housed in a pavilion of the same name and invites guests to relive the story from the film using beautiful sets and projected animation with live sea life floating by in the background. Guests can swim along with Nemo and friends in pink clamshells that are constantly loading, making the attraction rarely have a wait time.
6 – Journey Into Imagination with Figment
Another must-do experience in Epcot's Future World invites guests into the Imagination Institute for a tour of their sensory labs. Journey Into Imagination with Figment begins with Dr. Nigel Channing attempting to keep things professional, but the tour is soon derailed by Figment who shows that the power of imagination is strongest when set free. Journey Into Imagination with Figment is both whimsical and entertaining, and a must-do while enjoying a day in Epcot. Thanks to its fast loading, the attraction also rarely ever has a wait time!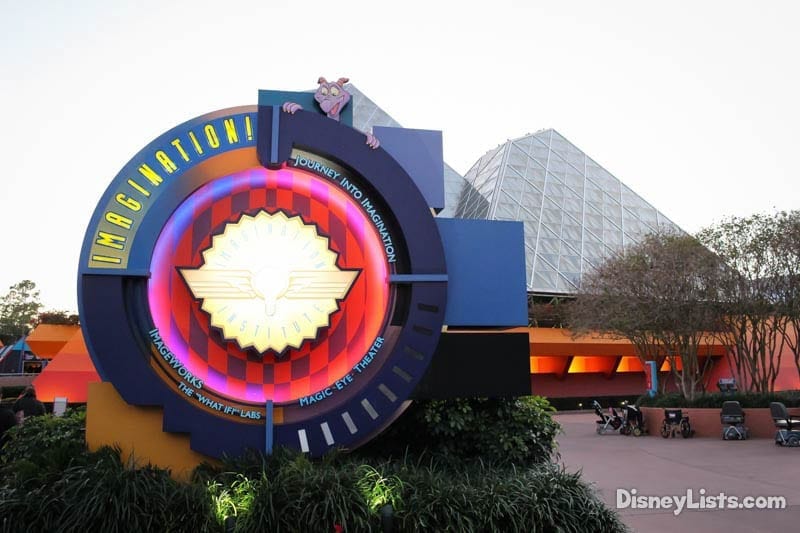 7- The American Adventure
While Future World is home to some big ticket attractions, World Showcase also features several films and attraction for guests to enjoy. The attraction that is a must-do in World Showcase can be found in the America Pavilion housed in a massive brick building. The American Adventure celebrates the history of the people of the United States and tells their story through larger than life sets, props, music, and audio-animatronics. Guests can follow along with the story hosted by Benjamin Franklin and Mark Twain and leave feeling a little more patriotic. The American Adventure runs continuously throughout each day in Epcot and is a must-do in the park!
For a no obligation, FREE Quote on a Disney vacation package, please contact our travel partner Magical Vacation Planner at 407-442-0227 (407-442-0215 for Spanish). You can also request a FREE quote online by Clicking HERE.