Disney's Animal Kingdom is the newest of the four Disney World theme parks and opened on Earth Day in 1998. The park celebrates the beauty of nature and strives to teach guests about the importance of conservation and preservation through unique and entertaining experiences. Guests who spend time in Disney's Animal Kingdom can travel back in time, relive classic Pixar and Disney animated films, conquer the Forbidden Mountain, embark on an African safari, and get up close and personal with beautiful animals. With so many amazing experiences to have in the park, it is no wonder why guests want to make the most of each moment. Since Disney's Animal Kingdom is popular with guests and features so many wonderful attractions, it can be hard to fit it all into one day. However, guests can make the most of their time in the park by following a few simple tips which are designed to save time. Here are the top eight time saving tips to make the most of a day in Disney's Animal Kingdom.

1 – Arrive for Rope Drop
One of the best ways to make the most of a day in any of the four Walt Disney World theme parks is to arrive for rope drop. This entails getting to the park before it officially opens to the public and waiting patiently at the gates to be let inside. Guests who arrive at Disney's Animal Kingdom early can enjoy a welcome speech which tells them all about the adventures waiting inside. Once the gates are officially open, guests who have arrived for rope drop at Disney's Animal Kingdom are some of the first guests inside the park where they can then enjoy quiet walkways, few crowds, and low wait times on popular attractions.
2 – Pandora – The World of Avatar
After being let inside Disney's Animal Kingdom, guests should immediately head straight to Animal Kingdom's brand new land, Pandora – The World of Avatar. The new land, the largest expansion in the history of Disney's Animal Kingdom, is based on Oscar-winning filmmaker James Cameron's record-breaking box-office hit, Avatar, which was released in 2009. The film was insanely popular, mostly due to Cameron's amazing special effects. The movie is a science fiction film about humans attempting to colonize on a habitable moon called Pandora. While living on Pandora sounds like a great opportunity for this cast of humans, they are met with resistance from the local tribe of Na'vi. Animal Kingdom's lush world of Pandora is set a generation after a great conflict, the Na'vi and humans are at peace, and the land is experiencing a rebirth. Pandora now welcomes Disney guests as eco-tourists. The land is an amazing spectacle of Disney Imagineering, creativity and story-telling. As you explore the vibrant terrain sprawling beneath mountains that appear to float in the sky, you'll see waterfalls cascading down the mountainside into meandering streams and pools, and then you'll discover two thrilling new expeditions: Avatar Flight of Passage and Na'vi River Journey. Grab a bite to eat at the quick-service restaurant, Satu'li Canteen or grab a drink and snack at Pongu Pongu. There are so many amazing things to explore. Visiting Pandora an absolute must-do on your trip to Disney's Animal Kingdom.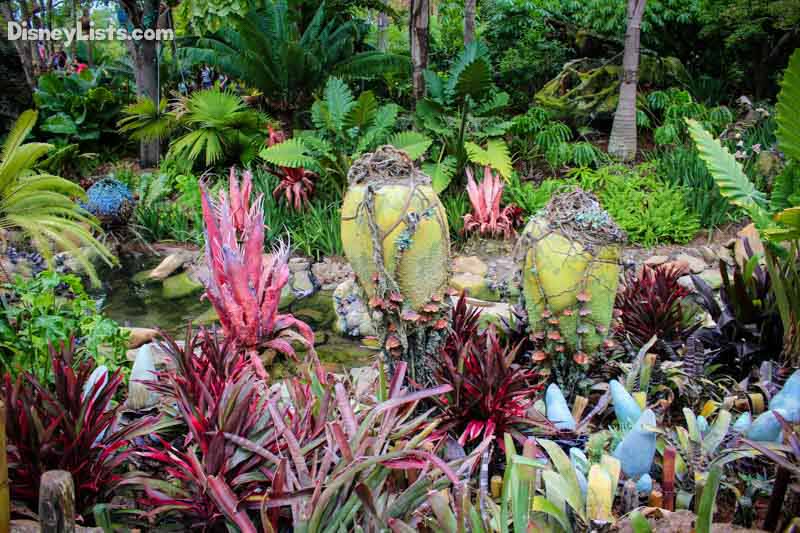 3 – Visit Kilimanjaro Safaris Next
After visiting Pandora guests should head for the Africa section of the park to visit the village of Harambe. Located there is one of the most popular attractions in the park which simply can't be missed. Kilimanjaro Safaris invites guests to embark on a two-week safari inside the Harambe Reserve. While bumping along in authentic safari vehicles, guests can enjoy up close encounters with animals like giraffes, zebras, elephants, lions, and cheetahs. In order to save lots of time on a day in Disney's Animal Kingdom, guests should be sure to visit Kilimanjaro Safaris early since there will be low wait times for the popular attraction and the animals tend to be more active thanks to cooler temperatures.
4 – FastPass Kali River Rapids
A thrilling attraction in Disney's Animal Kingdom that guests will absolutely love is guaranteed to leave them soaked! Kali River Rapids in the Asia section of the park brings guests aboard a family style raft which then sets off down the Chakranadi River. What starts out as a serene and gentle trip soon turns adventurous and dangerous as guests discover the devastation and destruction of illegal logging. Kali River Rapids is full of dips, swirls, and big splashes and is very popular with guests which usually results in a long wait time. Guests who want to enjoy Kali River Rapids should opt to book a FastPass for the experience to save lots of time.
5 – Single Rider Expedition Everest
Another thrilling attraction in Disney's Animal Kingdom can be found looming in the village of Anandapur in the Asia section of the park. Expedition Everest invites guests to embark on a quiet tea train tour which soon turns frantic as guests find themselves deep inside the Forbidden Mountain desperately trying to escape the clutches of the fabled Yeti. Since Expedition Everest is so popular, the standby line tends to usually be very long. Guests could opt to book a FastPass for the experience, but are better off choosing a different option and saving that FastPass for a different experience in the park. Guests who want to enjoy a ride on Expedition Everest should choose to wait on the Single Rider Line which offers up the same experience with a typically much shorter wait time so long as guests don't mind being split up at the loading area.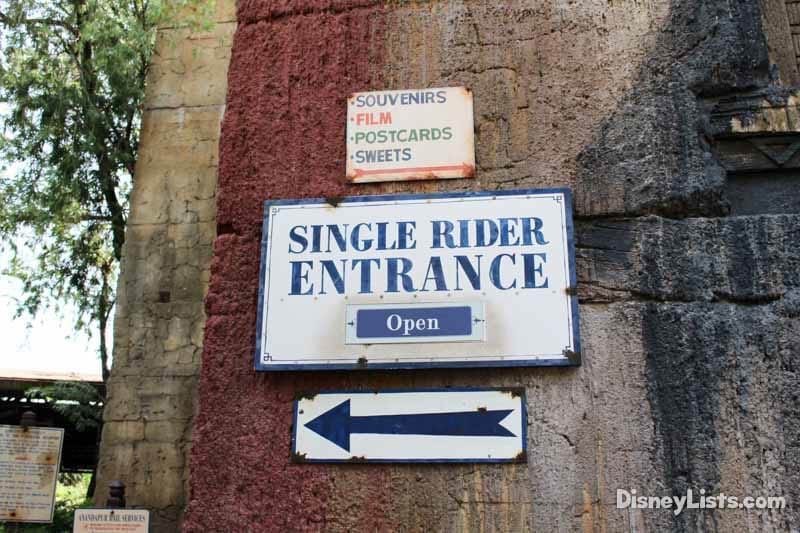 6 – Check The Times Guide
Disney World is home to some amazing entertainment, but two of the best shows can be found in Disney's Animal Kingdom. The Festival of the Lion King is housed in the Harambe Theater and invites guests to relive the classic Disney animated film the Lion King through fire dancing, aerial ballet, familiar Disney characters and songs, and acrobatics. Finding Nemo – Live On Stage is performed in the Theater in the Wild in Dinoland and uses larger than life puppets and familiar characters to retell the Pixar classic Finding Nemo. These two live shows are absolute must dos in Disney's Animal Kingdom, and guests who want to make the most of their day in the park should not miss out. However, both shows are only performed several times per day so guests should be sure to pick up a times guide and check show times to not miss out.
7 – Enjoy The Oasis Later in the Day
The front portion of Disney's Animal Kingdom is home to The Oasis, a lush area filled with beautiful plant life, quiet paths, and animal exhibits. Guests who want to make the most of their time in Disney's Animal Kingdom should opt to explore and enjoy The Oasis later in the day instead of when entering in order to head to bigger attractions which have shorter wait times in the mornings.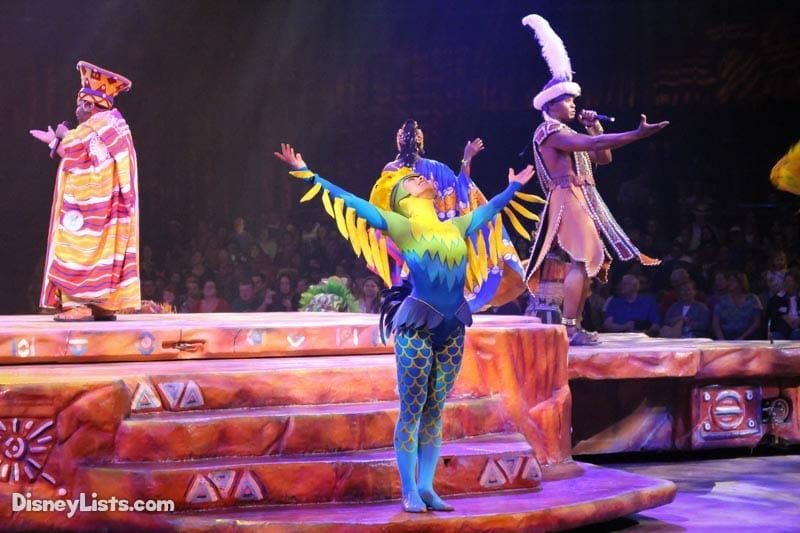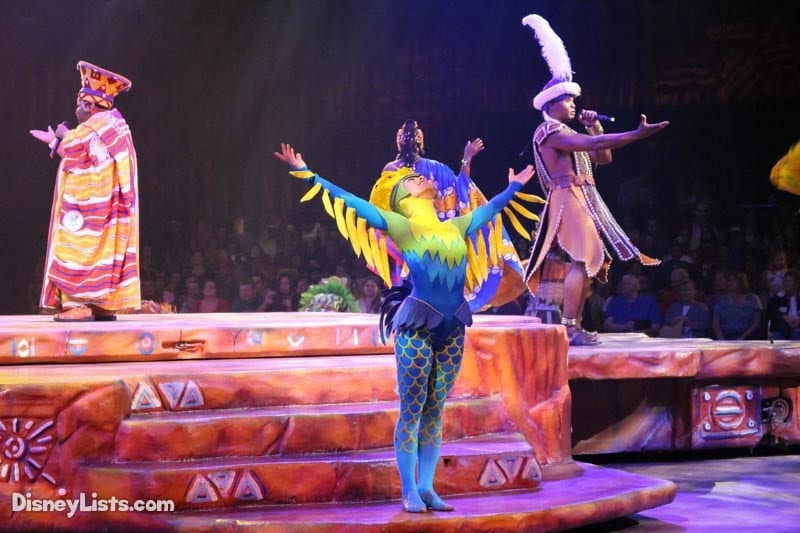 8 – Rivers of Light
Opening in February 2017, Rivers of Light is a breathtaking nighttime spectacular and is a hot FastPass selection. This nighttime show features technology such as lasers, floating set features, water fountains, mist screens, fog, lights, fire effects and more all in an amphitheater setting. The outdoor theater is situated in Discovery River lagoon nestled between Discovery Island and Expedition Everest. In a few simple words – Rivers of Light is the newest outdoor show which tops off Disney World's already paramount entertainment options and shouldn't be missed! Usually, there are two shows nightly. Currently most people line up an hour early for the first show. Generally, the second show is less busy allowing you to get to the theater perhaps only 30 minutes early. This gives you extra time for other attractions and you end your day on a fantastic note!
For a no obligation, FREE Quote on a Disney vacation package, please contact our travel partner Magical Vacation Planner at 407-442-0227 (407-442-0215 for Spanish). You can also request a FREE quote online by Clicking HERE.