It's finally happening! You are headed to Disney for the first time ever! What you are about to experience is magical alright, but as with anything worth your time and investment, there are a few things you should know before you slap on those Mickey ears. Here are our top 10 tips for the best first Disney Vacation!
1 – Homework
Ok, so the word 'homework' immediately makes us squish up our faces in resentment. This homework is so important; however that we put it as our top tip! If you're reading this, you are already doing it right because blogs and articles are an excellent way to learn more about Disney! You'll want to review locations, attractions, entertainment, dining, characters – the whole works with your family. Take your notes and put together a budget that will take the guessing game away from what can and cannot be afforded.
If any of this seems overwhelming, don't fret! We highly recommend booking with an Authorized Disney Vacation Planner to ensure you are well taken care of and get all the discounts available to you. For more details and help booking your vacation, call our travel partners Magical Vacation Planners at (407) 442-0227. You can also get a no-obligation, FREE vacation quote by clicking here. Their services are free to you, and they can answer any questions you may have. A general understanding of how things work at Disney and a personal plan is key to making your first trip the best Disney vacation you'll ever experience!
2 – Staying On-Site 
If at all possible, we highly recommend staying on Disney property for your first trip. There are several resorts that vary in themes and pricing, so you're sure to find one that works best for your family. The resort guests receive fantastic perks such as early Advanced Dining Reservations, early FastPass+ selections, Dining Plans, MagicBands, Extra Magic Hours, convenient transportation, and paramount guest services. Plus – our favorite – you'll feel like you never leave Disney's magic!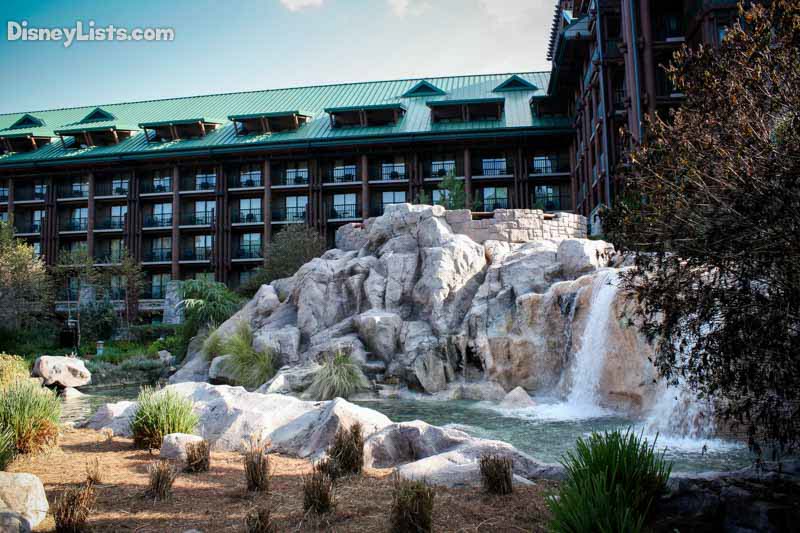 3 – My Disney Experience
Do yourself a favor, and if you haven't already, go in and make yourself a MyDisneyExperience.com account. Disney offers these incredible accounts to help guide you through the vacation process. It's super easy to follow along, and you can do things such as connect with family and friends, link everything to one location, make reservations and FastPass selections, view photos, and more! Once you've reached the park, you'll have all of your information right at your fingertips with the My Disney Experience app.
4 – ADRs and FP+
No, that title isn't a Star Wars character! Advanced Dining Reservations (ADRs) allow you to snag dining reservations 180-days before your check-in day. Non-resort guests are welcome to make reservations 180-days in advance but are not able to book for the length of their trip. Resort guests, however, have the potential of booking 190 days in advance (180 days from check-in date, up to 10 days of their length of stay), giving them the more significant advantage of snagging those hard to get dining spots. If you have a dining reservation that is known to be challenging to get in, book the moment you can put the reservation online (6 am) or speak with a Cast Member over the phone when they open for the day (7 am). FastPass (FP+) selections can be obtained 60 days in advance from Disney resort guests check-in day or 30 days for non-resort guests. You'll want to check the calendar and put your advanced reservation dates in as a reminder on your phone.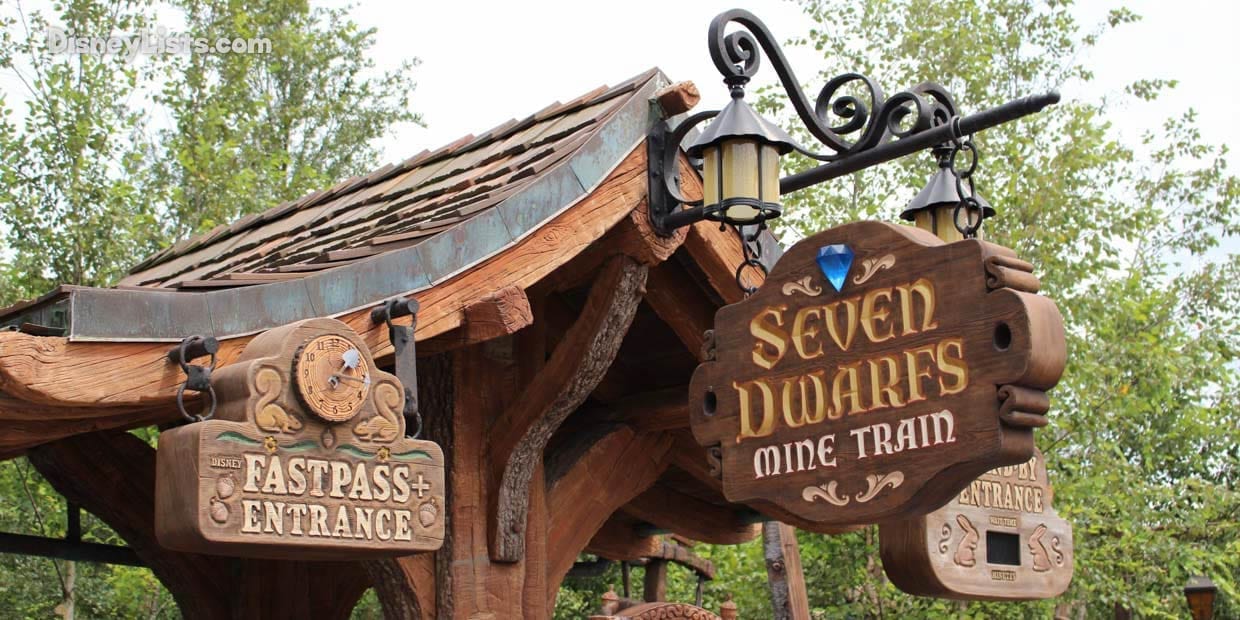 5 – PhotoPass
Say cheese! Being that this is your first vacation to Disney, you'll want to capture those amazing moments you are soon to experience. Disney offers a great system called PhotoPass. Anywhere you see PhotoPass Cast Members, you'll want to take a moment and smile for the camera. These photos are linked to your MyDisneyExpereicne.com account. If you want to have ALL of your Disney photos rather than selecting just a couple to purchase from the PhotoPass system, check out the Memory Maker Package. And don't forget to smile as you plunge to the ground on Tower of Terror because attraction photos are included in PhotoPass selections!
6 – Shop in Advance
If you are looking to save a little on the budget, we say shop in advance for all those items you're likely to pick up while at Disney anyway! If you are driving and have room to store food, plan for a meal or two in the room, and don't forget snacks and drinks. Purchasing food at Walmart before heading to Disney has saved us a lot of money in the past. This also goes for sundry items such as medicines and sunscreen. Plus, if you want to be the one wearing all the Disney gear possible in the park, visit shopDisney.com and purchase some items in advance. Deals and coupons are sometimes available online, and you're likely to spend less money shopping this way.
7 – Enjoy Your Resort
One of our biggest blunders from our first trip was not taking the time to enjoy our resort. We were so occupied with the parks, that we forget to check out what our Disney Resort had to offer. Disney Resorts are known for their excellent amenities, so why not enjoy them while you are there? Plan a resort day during your trip, if possible. Plus, there is always resort hopping as an option to check out Disney's other resorts and plan for where you want to stay on your next trip to Disney!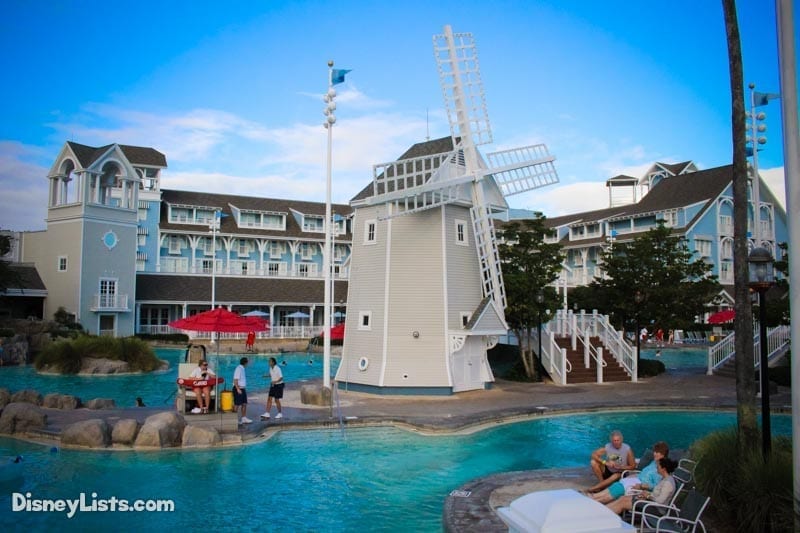 8 – Go Big!
Don't just go through the motions and pick the basics on everything, but instead make your first Disney Vacation super memorable! Instead of a standard table service restaurant, check out a dinner show and/or character dining option. Maybe instead of going swimming every day, one of those days you can rent a boat. Shopping at Disney Springs? How about a ride up into the sky with Characters in Flight! Disney is where dreams come true, and if traveling to Disney is a rare event for you, we suggest you go big whenever possible!
9 – Park Preparedness
Strap on that backpack, slap on that MagicBand, and tell the kids to file in behind you! If you want to alleviate any unnecessary stress while in the park, it's as simple as being prepared. Some of our favorite items to bring in the parks are bottled water, snacks, sunscreen/sunglasses, hand sanitizer, cell charger, and don't forget the Tylenol (just in case). Be sure shoes for you and your family – especially kids – are comfortable. Plus, Disney does not have a runway show for their guests, so forget fancy and go with comfortable clothing. The more prepared you are for the park, the happier those around you will be.
10 – Let's Be Honest 
This tip may be last on our list, but it's definitely top 10 for a reason. Disney doesn't have to be all about scurrying around, trying to do everything despite meltdowns and unforeseen circumstances. We think a plan is essential, but most importantly, is having flexibility when things don't go according to the plan! Our best recommendation here is to have each person in your family pick two or three MUST-DO's to make their first Disney trip magical. Try to knock out these must-dos out and count the rest as icing on the cake. Don't forget – you are on vacation, so when things don't go as planned, breathe and have a Mickey ice cream!
Alright, Disney fans – what are your top tips or first-timers? We'd love to hear from you!
For a no obligation, FREE Quote on a Disney vacation package, please contact our travel partner Magical Vacation Planner at 407-442-0227 (407-442-0215 for Spanish). You can also request a FREE quote online by Clicking HERE.