News
Construction Update: Hollywood Studios – 5 Things You Need to Know
April 2, 2016 was the last operating day for Streets of America and a number of other attractions and entertainment options. On April 3, construction walls went up, Streets of America was removed from the park map, and a section of the park received a new name. This is, of course, all part of the exciting reboot of Hollywood Studios including the addition of Star Wars Land, Toy Story Land and almost certainly a rebranding and renaming of the park. All of this is a long way away. In the mean time, here are the 5 things you need to know about construction in Disney's Hollywood Studios.
1 – So Long Streets of America
First, the Streets of America has been removed from the park map. On the park map, the area is marked by an area of trees. Demolition of the area began day one.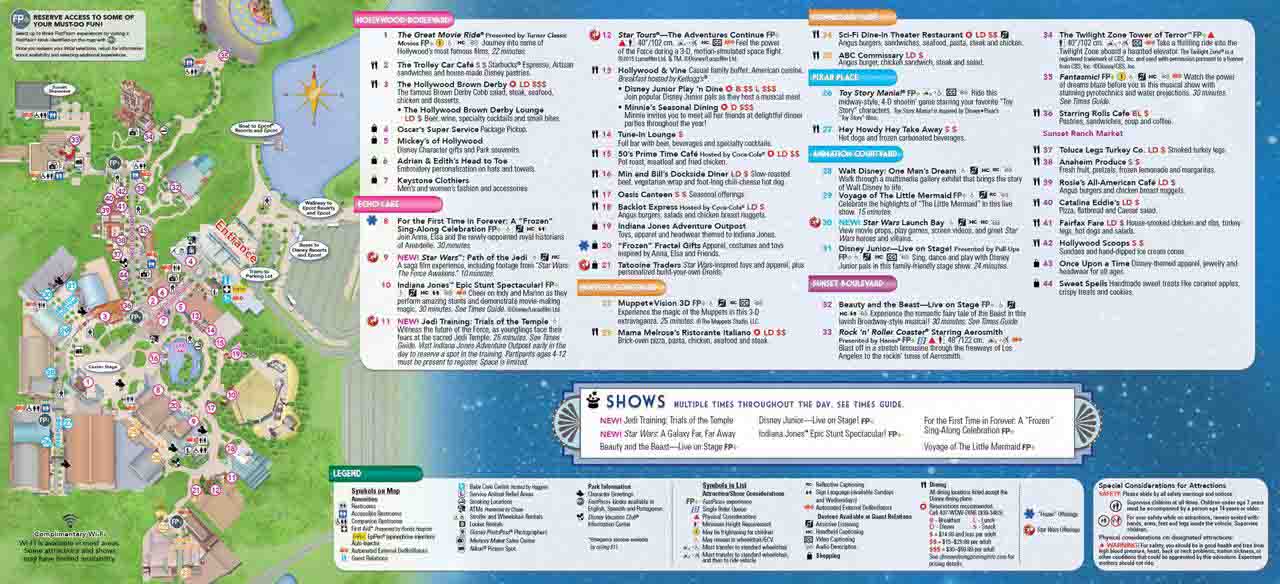 2 – Several Attractions, Restaurants, Etc. Have Been Closed Permanently
With the closure of Streets of America, many attractions have been permanently closed. They include:
Lights, Motor, Action! Extreme Stunt Show
Watto's Grotto
Studio Catering Company counter service dining
High Octane Refreshments & Studio Catering Co.
Honey, I Shrunk the Kids Movie Set Adventure
Mike and Sulley Meet and Greet
Streets of America
Although originally set to close, The Writer's Shop has had a reprieve and is still open and operating. There is no word on if the shop will make it long term or will close at a later date.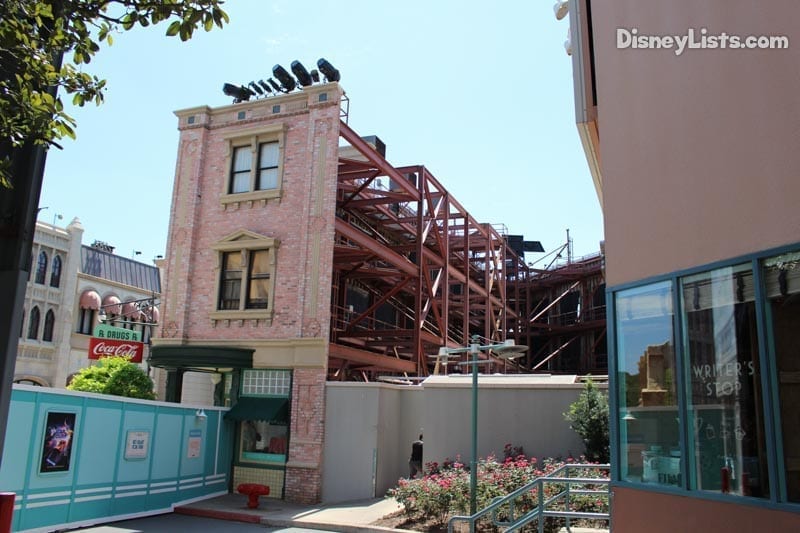 3 – The Muppets Get Their Own Section of the Park
As reported earlier, with the closing of Streets of America the Muppet area of the park has now received its own name. Muppets Courtyard officially includes Muppet*Vison 3D and Mama Melrose's Ristorante Italiano. Further speculation is that the currently closed Pizza Planet is being re-themed to the Muppets. This speculation is based on a number of clues and since it is located in the Muppets Courtyard, this would make a lot of sense, although no official word has been released.
[smartslider3 slider=69]
4 – Can't Walk this Way: Pixar Place and Muppet Courtyard Are Dead Ends
Please note that due to the closures and construction walls, the Muppet Courtyard and Pixar Place are now dead ends. This will make getting around the park a bit more difficult. We observed many people walking to the walls in Pixar Place, only to find that they could not cut through and had to turn back. Some were upset about that. Disney has put up a sign in the front of Pixar Place to warn guests that they can not cut through as in the past. So now if you have lunch at Mama Melrose's and need to get to Toy Story Mania, you will need to walk all the way around through the Center Stage area. Thankfully, Hollywood Studios is actually a pretty compact park and the extra walking distance shouldn't impact guests too much.
[smartslider3 slider=70]
5 – Small Changes in Toy Story Land Concept Art
As reported by WDWMAGIC, with the posting of new Toy Story Land concept art, there are a few subtle changes from the original concept art that was released in August 2015. How instructive the original or new art is on what the final product looks like is of course unknown.
[smartslider3 slider=71]
WDWMAGIC states:
Most notable are the changes to the Slinky Dog coaster. In the original art, the track was passing through trenches and rock work. The new version of the art does not show this, and instead shows a regular coaster track on support pylons.
The track layout has been simplified, with the removal of the lift hill and much of the detailing and props around the track.
Interestingly, the new art also appears to show a new land to the far left. At first glance, it appears to be that of Star Wars Land, which would seem to locate at least part of Star Wars on the current Lights, Motors, Action! Extreme Stunt Show area. However, this goes against the current prevailing theory that Star Wars Land will be built on the area around Indiana Jones. Or is the rock work perhaps part of something else?
Some visual changes have also been made to the Alien saucers attraction, and new concept art shows more of the ride system.
Related Article: How to Deal With…Construction, Refurbishments and Closings-Oh, My on Your Disney World Vacation!
by Christy Caby
You may have heard that there is a ton of construction and closures going on around Walt Disney World.  That is somewhat true.  There are tons of amazing new things coming and that means that other attractions may have to be closed in order to make room for the great things to come.  All of the attractions also periodically have maintenance and go down for refurbishments and enhancements so that guests get the most enjoyment out of them each and every time.  It can get frustrating and seem like there is too much going on, but don't fret.  You can still have an amazing vacation and still have so many things to do while on property.  Here are tips for how to deal with all of the construction, refurbishments and closings:
6 – Review the closing/refurbishment schedule before you go.
If you do a couple google searches, you can easily find various closing and refurbishment schedules for Walt Disney World.  You should definitely take time to review these so that you can plan your trip accordingly.  If certain attractions are the most important to you, you may need to adjust your dates so that you don't miss them, or minimally have your expectation set so that you or other members of the family aren't disappointed when you learn of the closures.  It is also a good tool to use to plan out you FastPass+ selections in advance so there are no surprises when you actually go to make the FastPass+ selections online.
5 – Consider all activities and entertainment, not just the rides.
There is so much to do at each of the parks.  Many guests are so focused on the rides that they forget about the shows and character interactions.  Be sure to review the Times Guide when you get to the park and look for the other events that occur in each park.  There are characters that come out throughout the day at various spots that you may not even realize.  There is also other street entertainment and personalities that come out regularly to perform, including singing and dancing, with the crowd.  The Times Guide will be your resource to make sure you don't miss any of the magic and that you have tons of entertainment all day long, even if there are attractions that are closed.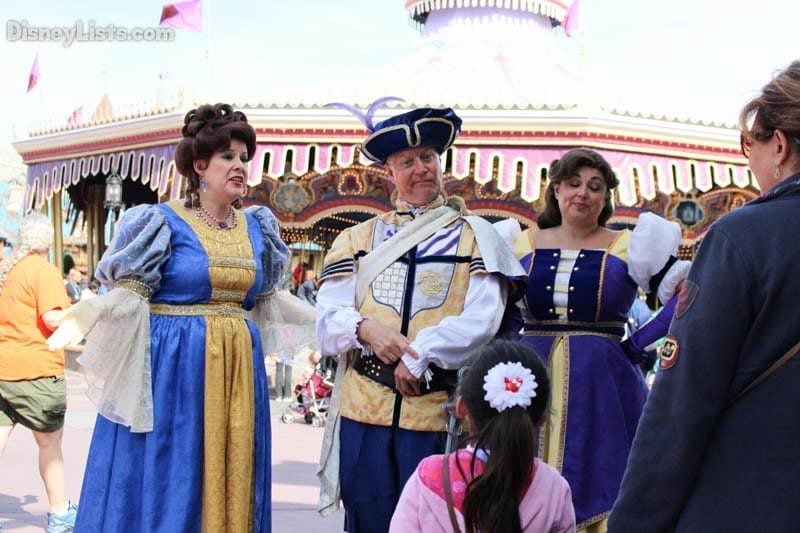 4 – Visit water parks, golf and more.
Don't get stuck on just the 4 major theme parks.  There are also 2 water parks, Typhoon Lagoon and Blizzard Beach.  There are 2 different miniature golf courses, ESPN Wide World of Sports and Disney Springs.  Between all of these locations you have so much more to do than just what is going on in the parks.  There could definitely be construction occurring at some of these places when you visit, but it feels less impactful than complete rides being shut down.  It is also a great way to get to experience a different aspect of Disney World while still enjoying a lot of magic and fun with your family.  We try to always plan a water park day during the week so that we can just focus on fun in the water and relaxation.  It is great to get that break and mix up the type of fun we have during our stay.
3 – Plan a resort day.
I know you may think that you need to spend every single day of your vacation in the parks in order to get the most out of your vacation.  It is always a great idea to plan a day to just enjoy the resort, especially if you are staying at a Disney Resort.  The parks can be grueling and a ton of walking.  Having a lower key day to recuperate and see the sights is also a great way to get away from the construction for a bit and not worry about it.  You can even go and visit other resorts, too.  Take a self-guided tour all over property and visit other resorts to experience all of the different themes, snacks and entertainment that you can find at each resort.  (Just remember that you can't pool hop.  You are restricted to the pool at your own resort due to the popularity of Disney pools.)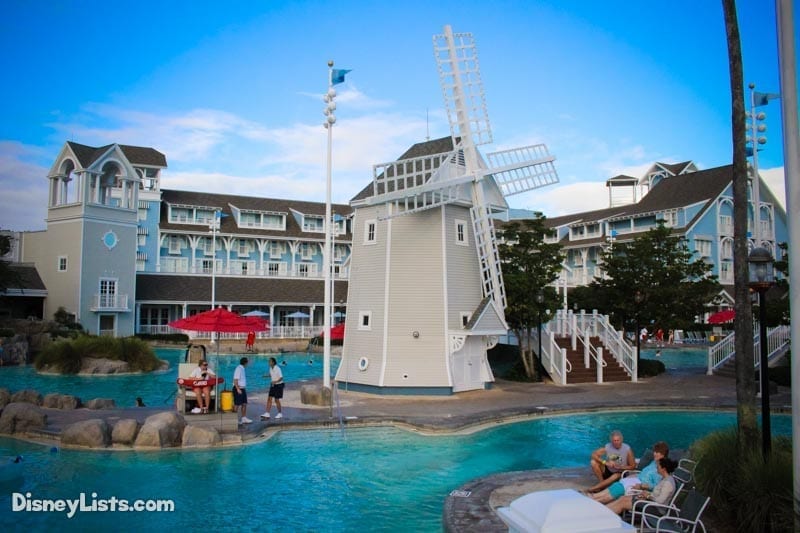 2 – Enjoy recreation activities.
Need a break from construction and some of the cranes that you may see from time to time?  Take a break to enjoy some of the other recreation activities.  You can go horseback riding, go on a wagon ride, rent a boat to take out on the water, go fishing, go golfing, rent bikes or surrey bikes to ride around your resort and so much more.  Disney does an amazing job of making Walt Disney World Resort a place that has something for everyone and tons of entertainment and activities that allow you to do just about anything that you can think of.  You want to go on a balloon ride?  You can!  You want to parasail over Bay Lake?  You can do that, too!  There is too much to do, so don't let yourself get down about the construction or closures!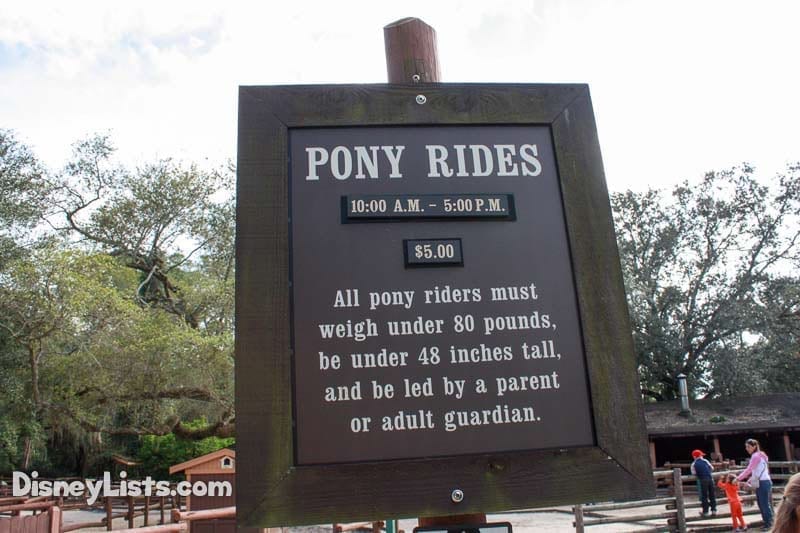 1 – Be positive and patient.
Hey, don't forget… you're on vacation.  I know that sometimes certain aspects can seem frustrating or disappointing, but try to stay positive and patient.  It isn't worth letting closures or these disappointments negatively impact your vacation.  You are there to spend and amazing time with your family and the people you love, and you can still definitely do that and make a ton of amazing memories.  You'll have a much better vacation if you don't sweat the small stuff and you focus on being in the moment during your stay!