Who doesn't love a good hoedown and picnic event with rousing good music and entertainment? That is definitely some of the fun that is on deck if you venture over to Mickey's Backyard BBQ with your family!  This event has been a popular seasonal event at Walt Disney World and a great way to get all of the magic of Disney while taking a break from the crowds and the parks.  Here are 8 important things that you need to know about Mickey's Backyard BBQ:
8 – What is it?
Mickey's Backyard BBQ is a really fun picnic-type meal with character and live music entertainment that makes for an amazing evening.  It is more like a dinner show with everything all-inclusive with the cost of the reservation for the event.  It lasts around an hour and a half, so it becomes a fun event for the whole family and not just a meal.
7 – The location and planning ahead.
The BBQ is actually over at the beautiful, rustic Fort Wilderness Resort.  The event takes place under the Fort Wilderness pavilion at the Settlement.  The pavilion is a covered pavilion, but inclement weather does still impact the event, so it is possible that your BBQ could be cancelled or the time adjusted based on the weather conditions.  You should also plan to get there about 40 minutes early so that you have plenty of time to get checked in and ready for the fun.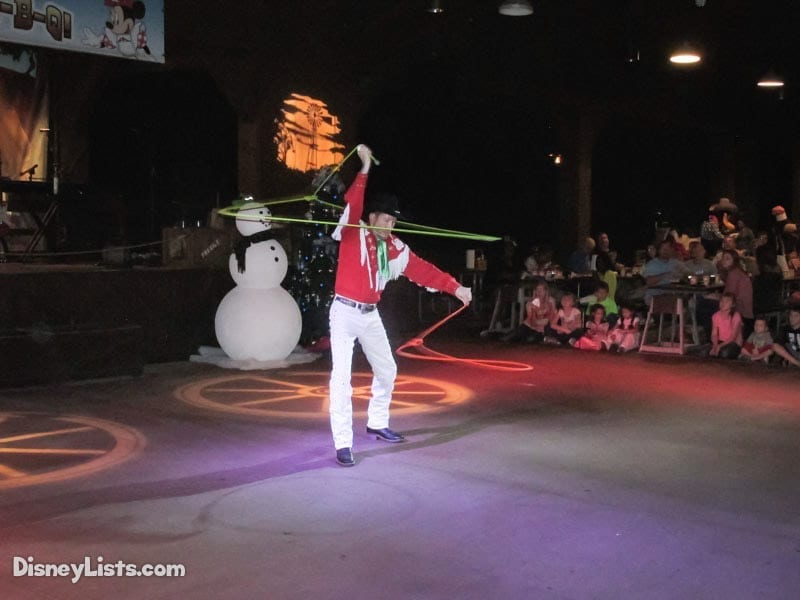 6- The costs and what is included.
The costs range from $35-$65 per person depending on the season and the age of the guest.  Adult rates are more expensive than children's rates, just as most dining experiences are.  The popularity of different seasons and holidays also dictate price as during the peak seasons the prices are typically higher.
5 – The menu (and it's all you care to enjoy).
This meal is all you care to enjoy, so be sure to come hungry!  The food is absolutely delicious and will be the best picnic food that you have ever had! The meal includes offerings like chicken, ribs, hamburgers and hot dogs and then delicious sides like rice, vegetables, corn on the cob, salads, macaroni and cheese, baked beans and more.  Then there will also be watermelon, cakes and cobblers for dessert. You can try everything and go back for more, too! Drinks are also included, too, which means all the lemonade and tea you can drink!
4 – Unlimited alcohol.
All you care to enjoy also means unlimited alcohol, for guests 21 and up!  The drink choices that are included are beer, wine and sangria.  I am a huge sangria nut, so I love that you can have as much as you want of the refreshing alcoholic beverage.  Perfect for a warm day.
3 – Make reservations (and prepare to prepay).
Reservations should be made in advance if possible.  Desired times and days often book up, so if you know you want to do this during your stay, you should get your reservation secured.  Be prepared that for this experience you pre-pay when you make your reservation, unless you have the Disney Dining Plan.  So you will have to pay the cost of the meal at the time of the reservation to reserve your spot.
2 – This location only operates seasonally.
This event isn't open all year long, so you may not see it in the reservation options for your stay. Typically this event only operates on Thursdays and Saturdays from March through December.  So plan accordingly and look for options if your stay aligns within that range.  Don't forget that inclement weather can impact the times and schedules as well.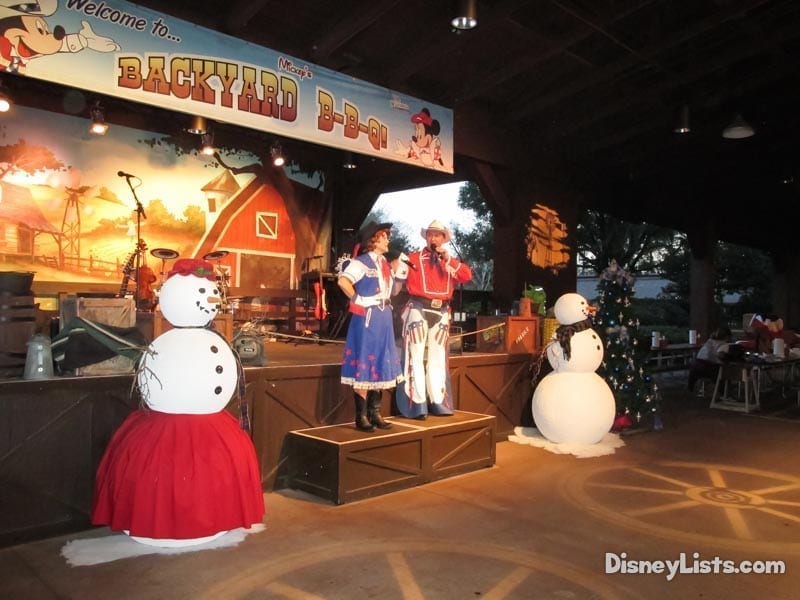 1 – The characters and fun at the event.
The entertainment at the event is great!  You get to watch a real cowboy do rope tricks and you get to listen to real "hoedown" type of music from the live band.  Then you can actually dance and join in on the fun with favorite characters like Mickey, Minnie, Goody, Chip and Dale!  Be sure to bring your autograph books, as the characters will sign autographs for guests at the event, too!  If you are celebrating something special like a birthday, anniversary, honeymoon or any other celebration, be sure to share that with the cast members as there will be special moments of recognition for special celebrations during the event.
For a no obligation, FREE Quote on a Disney vacation package, please contact our travel partner Magical Vacation Planner at 407-442-0227 (407-442-0215 for Spanish). You can also request a FREE quote online by Clicking HERE.