News
BREAKING NEWS: Disney Announces Delay of Highly Anticipated Night Show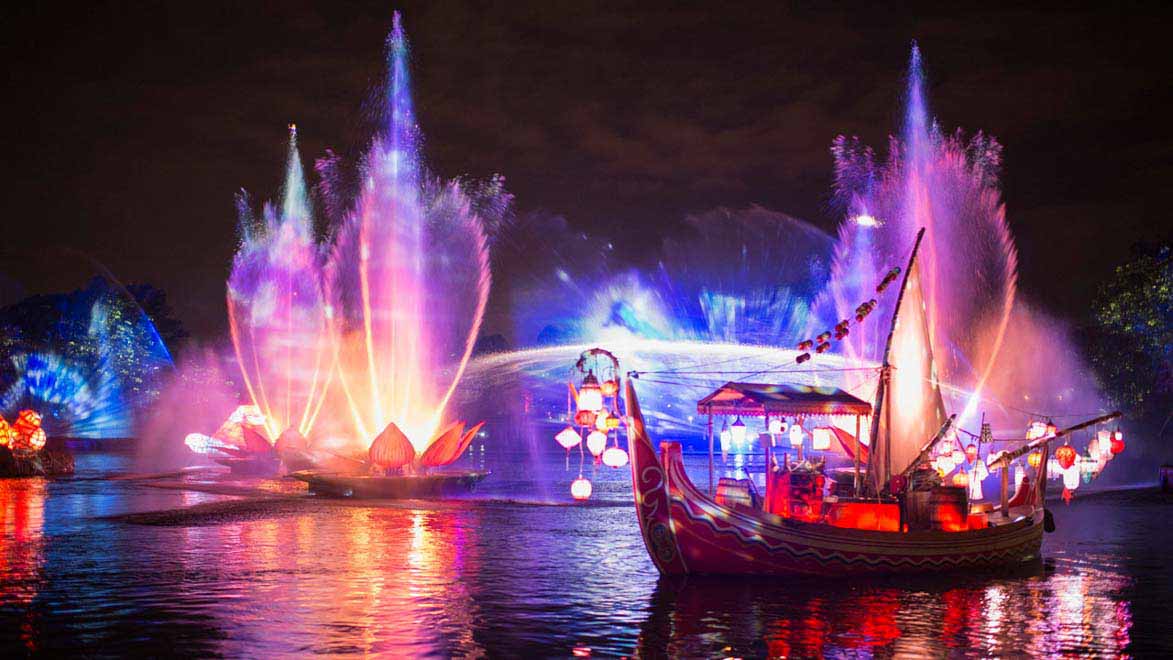 Disappointing news out of Disney today. The debut of the highly anticipated nighttime show at Animal Kingdom, Rivers of Light, has been delayed. We were mildly concerned a delay was coming. Since the initial announcement of the April 22 premier, Disney seems to have hedged their bets by not adjusting park hours for opening night and beyond to include evenings (which has caused a lot of questions from fans). At this point, it's official. While rehearsals are taking place, construction is incomplete and the opening date is now uncertain.
From Disney's Thomas Smith:
With the expansion of Disney's Animal Kingdom, we're excited to give Guests even more opportunities to celebrate the magic of animals and nature as day turns into night. While we'd hoped to debut these offerings on April 22, unfortunately, they will not open as planned on that date as we give the team more time to bring these innovative experiences to life in a way we know will exceed our guests' expectations.
We'll share more information about timing by mid- to late May. We checked in recently during rehearsals of two key elements of the nighttime experience at Disney's Animal Kingdom: the dramatic water and light show Rivers of Light, and the new nighttime magic at the Tree of Life.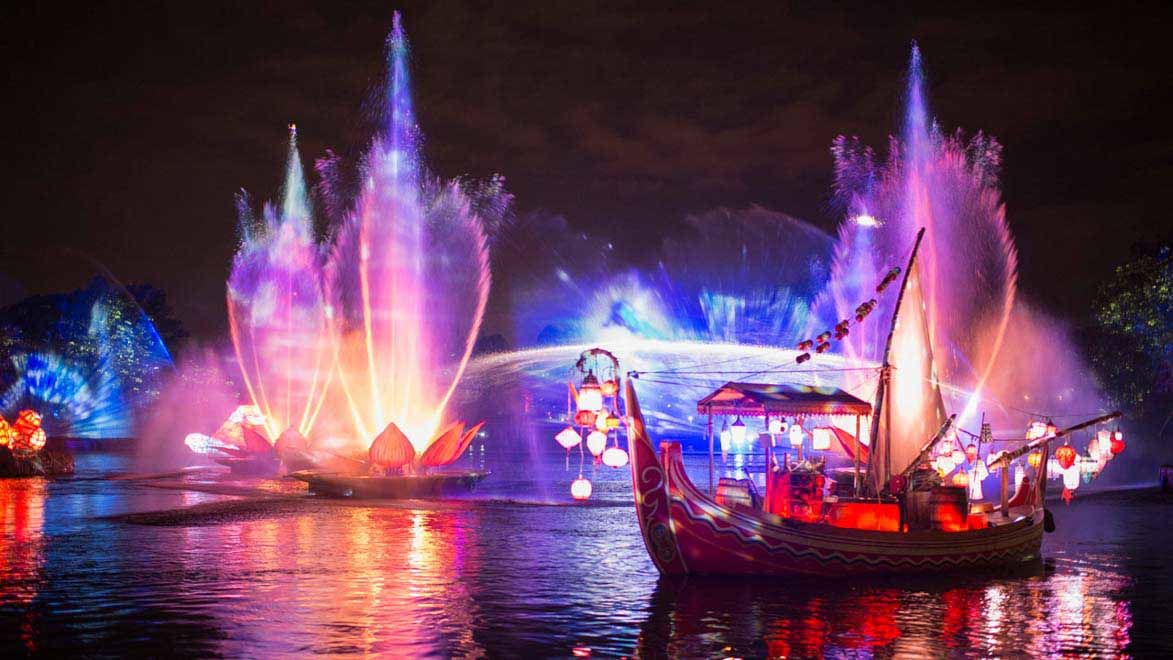 This image from a recent rehearsal of Rivers of Light illustrates a bit of the beauty and complexity of this innovative blend of water, light and original music that brings with it so many firsts.
We apologize for any inconvenience and look forward to debuting these new offerings. We hope you agree that they look worth the wait!
Overall reaction to the delayed announcement is what would be expected: disappointment. Many have planned entire vacations around this much publicized event in April. However, many understand there is not much that can be done about it. Disney is remaining silent on other questions that have arisen related to the Rivers of Light show such as whether other nightly entertainment and experiences that were to open along with Rivers of Light will be delayed as well. Be sure to sign up for our newsletter for up to date information. We will keep you informed as Disney releases more information on the Rivers of Light show.
Photo Credit: Disney
Related Article: Kilimanjaro Safaris-8 Fun Facts Facts You May Not Know
Kilimanjaro Safaris is an attraction at Disney's Animal Kingdom theme park where guests will board a safari truck which takes them into the Harambe Wildlife Reserve to view free roaming animals. Every safari is different and guests may see hippos, giraffes, baboons, elephants, lions and more during this approximately 27-minute ride. Have your camera at the ready and hang on because it can get a little bumpy! Here are 8 fun facts about the Kilimanjaro Safaris Attraction.
8 – Walt's Vision Comes to Life
When Walt Disney was designing the original concept for the Jungle Cruise at Disneyland, he wanted to use real animals. This idea was quickly scrapped in favor of audio animatronics versions of the animals due to the many factors involving the use of live animals. Decades later when Imagineers began the concepts for Disney's Animal Kingdom theme park they knew they would finally have an opportunity to bring Walt's vision and love of animals to life with Kilimanjaro Safaris.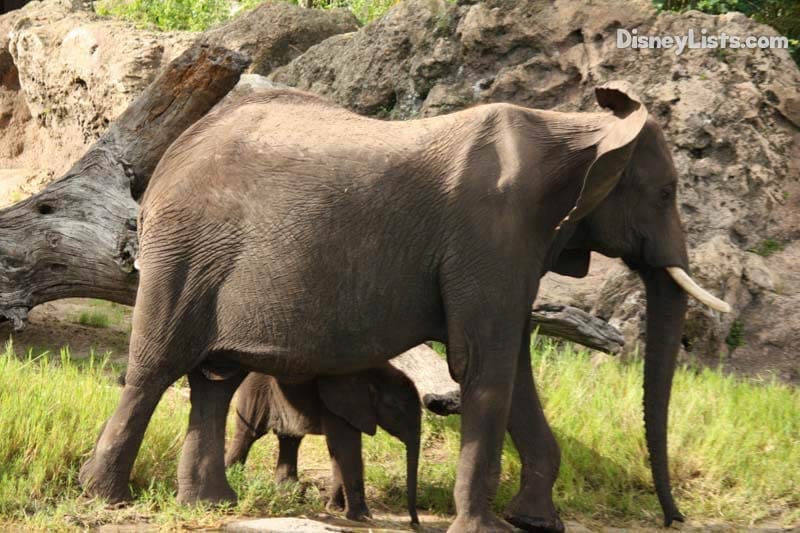 7 – Size
Kilimanjaro Safaris is the largest attraction at Walt Disney World. So large in fact that the entire Magic Kingdom could fit inside the attraction.
6 – Hidden Mickey
If you are looking for hidden Mickey's, take a look at the island that the flamingos congregate on. This will be just past the elephants and located on the left hand side of the truck. The island is shaped like Mickey if you look at it from above.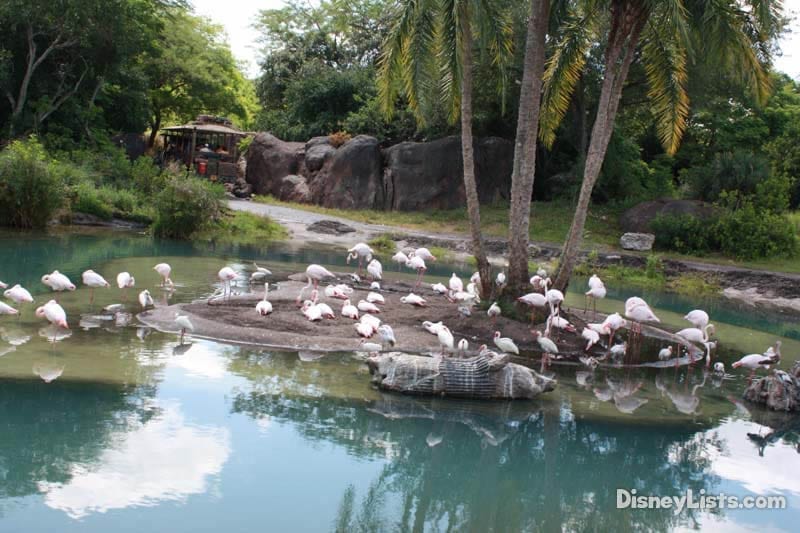 5 – Storyline Has Changed from Original Concept
The storyline of the attraction led guests on an adventure to stop poachers who had trespassed onto the Harambe Wildlife Preserve and rescue "Little Red", a baby elephant. Before the park opened, the attraction included a scene where "Big Red" the mother elephant, killed by poachers could be seen. This was removed from the attraction before opening due to negative responses during tests.  The storyline to save Little Red remained, with guests finding her rescued at the end of the attraction. Eventually, the storyline was removed and the focus of the attraction is the animals themselves and a conservation message.
4 – Yes, They Are Real Trucks
The safari vehicles are GMC trucks that have been converted to run on propane.  These trucks are actual free moving vehicles and they do not run on a track, the driver is responsible for your safety as well as the safety of the animals while out on safari. This is why from time to time your ride vehicle may stop unexpectedly. If an animal is on the ride path the driver must wait for the animal to clear the area before proceeding. This causes all trucks behind this vehicle to stop as they must remain at a safe distance from each other.  At the end of the day the trucks are driven off the ride and parked in a lot where they can be serviced before the next day.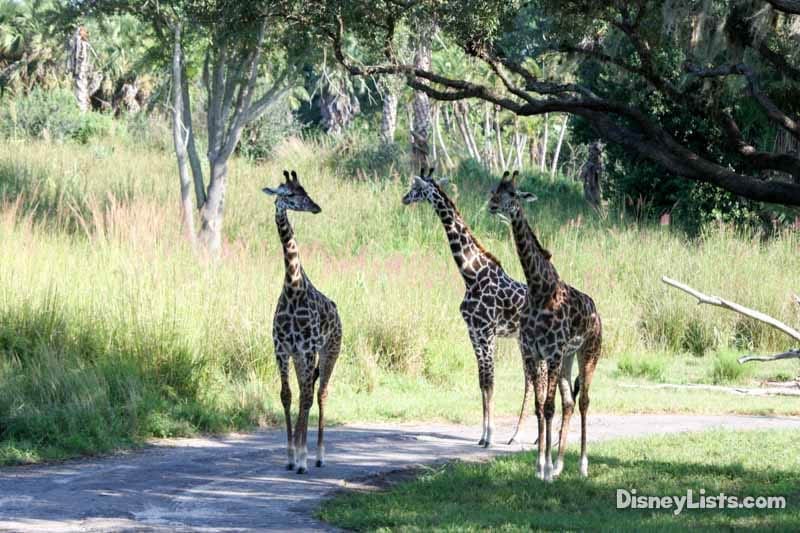 3 – The Landscape Isn't Always Real
While you are on Kilimanjaro Safaris the landscape looks incredibly real. You may forget for a moment that you are actually in central Florida. The flat-top Acacia trees that are common on the African Savannah are actually just Southern Live Oak trees that they trim to look like Acacias. The animals do not seem to mind though.  And the Baobab trees, which have massive trunks and look as if they are upside down as their branches are leafless and resemble roots are not real trees. The ones on the attraction are made of concrete, however you can see a real one near the Tusker House restaurant in Harambe Village before you enter the ride.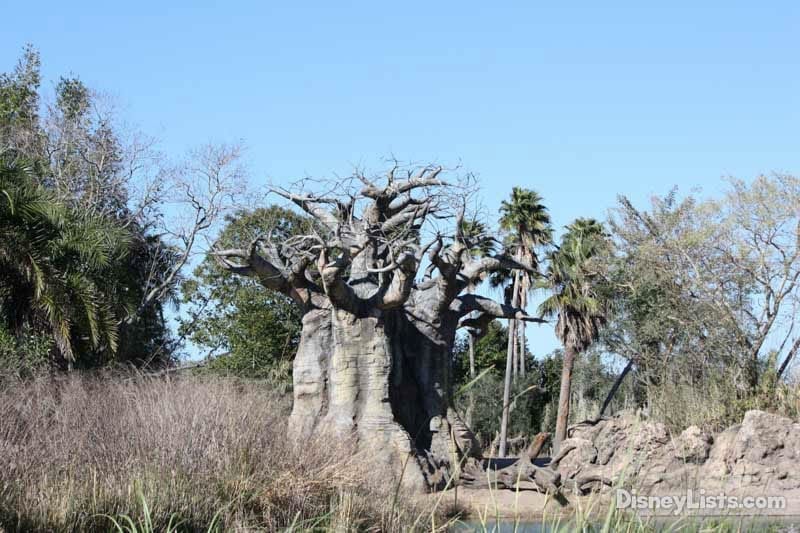 2 – Animals Are Real, But Are Contained
While the animals you see on Kilimanjaro Safaris appear to be free roaming, they are contained to their specific ecosystem by camouflaged walls, water barriers, and cattle guard chains on the ground. The lions are kept in their location by an 18-foot deep and 21-foot wide moat that separates them from the ride vehicles. Disney has done an incredible job of hiding many of these features so it appears the animal habitats are connected. Animal keepers place food and toys in areas where the animals will be seen from the ride path, this way guests have the best chance of viewing the animals while on safari.
1 – Animals Get Time to Rest
The animals do not stay on the attraction overnight. Each night they return to their barn located behind the scenes to rest and receive veterinary care.  The Animal Keeper team has trained each animal to return to the barn when it hears a certain sound, some returning to a tambourine, a triangle or a bell, among many other sounds.  The animals also do not go out on the safari everyday as they rotate to allow each animal proper time for rest, care, and enrichment.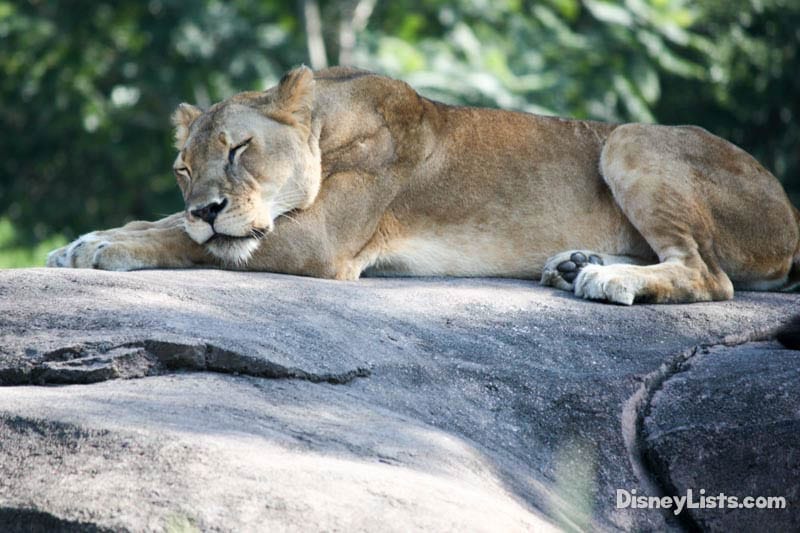 Disney's Animal Kingdom theme park offers many different animal viewing attractions and locations, but one of the best attractions is the Kilimanjaro Safaris. While many guests make this the first stop of the day while visiting the park, animals are active and can be seen throughout the day. This popular attraction can have a long wait time so be sure to choose it as one of your FastPass+ attractions.  If you've been on Kilimanjaro Safari, what animal was your favorite?