No Walt Disney World vacation is complete without making memories that will last a lifetime in the four theme parks, two water parks, Disney Springs, and Disney Resorts. In addition to the amazing memories, one of the best ways to recall the magical moments of a Disney vacation is to return home with the perfect souvenir or souvenirs! Walt Disney World is home to countless shopping locations which sell all kinds of unique and interesting merchandise which guests are sure to love. Guests who spend time in Disney's Hollywood Studios have plenty of shopping locations to enjoy, each of which can help them feel as though they have entered directly into the movies and are shopping like Hollywood royalty. The stores in the park sell everything including housewares, picture frames, décor, holiday items, clothing, accessories, attraction specific merchandise, jewelry, toys, and keepsakes. With so many amazing options to choose from, it is no wonder that guests love to spend time shopping while in Disney's Hollywood Studios! Here are the top five gift shops to browse while enjoying time in Disney's Hollywood Studios in Walt Disney World.

1 – Tower Hotel Gifts
One of the most thrilling attractions in Disney's Hollywood Studios can be found at the end of Sunset Boulevard beckoning guests in with the screams of others onboard. The Twilight Zone Tower of Terror invites guests into the abandoned Hollywood Tower Hotel and board service elevators to star in their very own episodes of the classic television series. After enjoying the eerie attraction, guests exit their elevators and enter into Tower Hotel Gifts which is home to plenty unique and awesome merchandise. Themed to fit right in with the architecture of the Hollywood Tower Hotel, Tower Hotel Gifts sells a ton of merchandise that is specific to The Twilight Zone Tower of Terror. Guests can browse clothing, kitchenware, picture frames, toys, accessories, and unique items like desk bells and bell boy caps. With so many cool and interesting items to choose from, fans of the attraction will be sure to want to buy it all.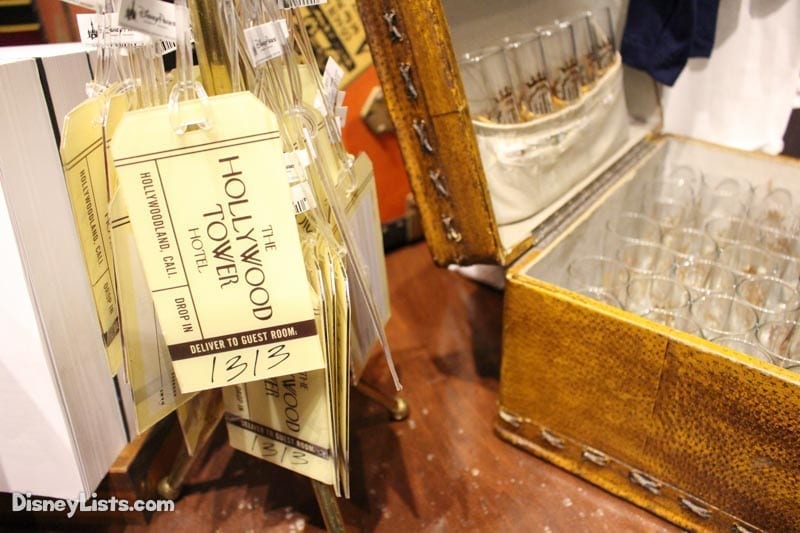 2 – Reel Vogue
Sunset Boulevard is also home to another great shopping location in Disney's Hollywood Studios that guests should be sure to enjoy. Formally known as Villains in Vogue, Reel Vogue invites guests to shop for unique merchandise including clothing, candy, accessories, and housewares featuring the logo of the park and familiar Disney characters. Part of what makes Reel Vogue so fantastic is the glamourous early Hollywood feel through gently playing jazz music and wonderful architecture.
3 – Stage 1 Company Store
Guests who spend time in Disney's Hollywood Studios simply have to head over to Muppet Vision 3D to enjoy an attraction that combines hilarious Muppet humor with impressive 3D. The attraction is sure to leave guests wanting to continue hanging out with the Muppets, and they can do so at the nearby Stage 1 Company Store. The shopping location can't be missed as the exterior was decorated by the Muppets resulting in clashing paint, splatters, statues of Kermit, and all sorts of sight gags. Once inside, guests can browse through the store to check out Muppet specific items like clothing, pins, accessories, toys, and books. A separate portion of the Stage 1 Company Store also sells original artwork, clothing, accessories, and toys.
4 – Tatooine Traders
Star Wars fans who visit Disney's Hollywood Studios definitely have to enjoy at least one ride on Star Tours – The Adventure Continues. The attraction brings guests on an out of this world adventure into the Star Wars universe and deposits them in a special gift shop after they disembark. Tatooine Traders is housed in a building designed to look like it could belong on the desert planet of Tatooine complete with sand blasted walls and interesting architecture. Guests who spend time browsing in the store can purchase all things Star Wars including clothing, toys, Legos, lightsabers, housewares, books, and action figures. With so many amazing and unique Star Wars merchandise to check out, guests will have a hard time not buying it all!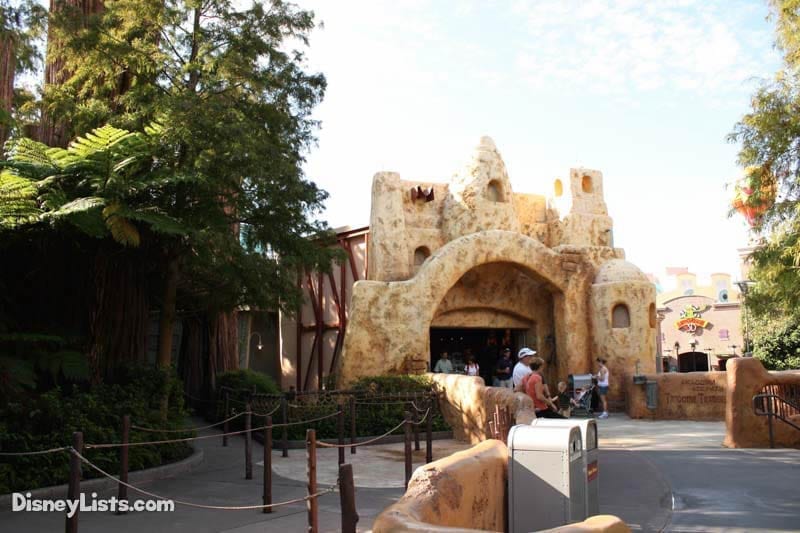 5 – Once Upon A Time
Yet another shopping location on Sunset Boulevard is so unique and beautiful that guests definitely need to stop there on a day in Disney's Hollywood Studios. Once Upon A Time can be found housed in a replica of the famous Carthay Circle Theater where Snow White and the Seven Dwarfs originally debuted in Hollywood. The shopping location features a beautiful marquee with a soaring white tower and neon lights above. Those who stop to spend some time browsing Once Upon A Time can check out items like clothing, jewelry, many different types of Mickey Ears, accessories, and collectables. With beautiful architecture and historical significance, guests are sure to love browsing the merchandise at Once Upon A Time in Disney's Hollywood Studios.
For a no obligation, FREE Quote on a Disney vacation package, please contact our travel partner Magical Vacation Planner at 407-442-0227 (407-442-0215 for Spanish). You can also request a FREE quote online by Clicking HERE.