Disney has made another significant change to it's FastPass+ selection process that addresses a common complaint voiced by guests. Effective, May 18, 2016, the Disney FastPass+ selection window will now open at 7am Eastern Standard Time, instead of the previous time of 12:00 a.m. This allows for guests to choose their FastPass selections at a more convenient time of day, rather than in the middle of the night. Guests may select their FastPass selections up to 60 days before check-in for those staying on property at Disney World resorts and up to 30 days for those not staying on property, but have purchased a ticket.
Having recently needed to make selections at 12:00 am, I am happy with the change. For those of us who are not night owls, the change is welcome news. However, those on the West Coast, will now feel the pain. Previously, they were able to make selections at 9:00 pm PST and now will need to make their selections at 4:00 am PST.
What do you think? Is this a good change? Let us know in the comments below!
Related Article – FastPass+: 9 Things You Need to Know
by Cindy N
Since Disney rolled out FastPass+, there has been a lot of confusion and controversy surrounding the service. Sometimes it can feel like you need a PHD to understand the process. Don't fret. We've put together a basic primer on the service so you can take advantage of FastPass+ during your next visit to Disney World. Here are the 9 things you need to know about FastPass+.
9 – What the Service Can Do for You
Disney FastPass+ service lets you reserve 3 or more passes per day, per park, to select attractions, entertainment, and more. Having a FastPass+ reservation allows you to enter the FastPass+ lane during a selected time window (1 hour). Usually, a FastPass+ reservation can save you a lot of time waiting in seriously long lines. Using FastPass+ is optional, but there really is no reason I can think of why you wouldn't want to take advantage of the service. You don't have to plan out your whole day to take advantage of skipping a few lines.
8 – Start with a My Disney Experience Account 
To make FastPass+ selections you must register with Disney by creating a My Disney Experience account. First, you'll start by creating a travel group (your immediate family) and adding them to your Family & Friends list. Then, you can connect your account with your extended family or friends so that you'll be able to make and share plans together. You'll then need to link your tickets and reservations to your account. That way your hotel and dining reservations appear in your plans. From then on you can use this account to make online reservations for resorts and dining. It will also enable you to make FastPass+ reservations.
7 – Research the Attractions You Want
Most of the Disney attractions have FastPass+ available. Not only that, but entertainment choices such as stage shows and special viewing areas for parades are offered as FastPass+ choices as well. Finally, there are picks for character greetings where you could meet Anna and Elsa, Mickey Mouse or many other characters. Each person in your party initially receives up to 3 selections. Note that they don't need to be the same attractions. If you have a child who can't ride Space Mountain, you can select an attraction they can ride, even if others in your party will ride Space Mountain.
When deciding what you want to do for your FastPass+ selections, keep in mind that you're trying to maximize your time at the Parks. Make a list of the top things you want to do in the park that day. What are your musts? Are those wait times long? Will you be getting to the park at opening? Keep in mind that while Pirates of the Caribbean might be a must-do for your budding pirate, if you get to the park at opening, the wait time should be short and so you don't need to "waste" a selection on a ride that has a short wait time. Find out the 10 attractions you should not waste your FastPass+ selections on and the 10 attractions you should always try to get a FastPass reservation.
However, if your daughter is desperate to meet Anna and Elsa, then you'll definitely want to make a FastPass+ selection, because those wait times have been over 3 hours during busy times. Also, is seeing the parades in front of Cinderella Castle important to you? Do you want a guaranteed spot so you don't have to show up an hour or more early? Then consider getting a FastPass+ selection for the Festival of Fantasy Parade or the Main Street Electrical Parade.
It can seem overwhelming and very decidedly non-spontaneous, but planning ahead is becoming more and more important for a Disney World vacation. Keep in mind that you can change your mind (see tip #2) and you can actually be flexible during the day. We simply recommend talking with your travel party to get a good idea of what everyone wants to do. Designate 1 person to be the planner and have them make the selections for everyone. Rather than seeing this as a chore, make it part of the fun for the group leading up to the trip. Plan a Disney Planning Night for the group and make it a party.
6 – Beware of the "Tier Groups"
Beware that some parks have limitations on what selections can be made. For instance, at Hollywood Studios, you cannot select Toy Story Mania and Rock 'n' Roller Coaster. You can only pick one since they are in the same group. Here are the current groups at the Hollywood Studios and Epcot. There are no grouping restrictions at Animal Kingdom or Magic Kingdom.
Hollywood Studios–
Group 1 (pick one from this group): Beauty and the Beast-Live on Stage, Fantasmic, Rock 'n' Roller Coaster Starring Aerosmith, The Great Movie Ride, Toy Story Midway Mania.
Group 2 (pick 2 from this group): Disney Junior-Live on Stage!, For the First Time in Forever: A Frozen Sing-Along Celebration, Indiana Jones Epic Stunt Spectacular!, Muppet*Vision 3D, Star Tours – The Adventures Continue, The Twilight Zone Tower of Terror, Voyage of the Little Mermaid.
Epcot–
Group 1 (pick one from this group): IlluminNations: Reflections of Earth, Living with the Land, Mission Space, Soarin', Test Track
Group 2 (pick 2 from this group): Disney & Pixar Short Film Festival, Journey Into Imagination with Figment, Meet Disney Pals at the Epcot Character Spot, Spaceship Earth, The Seas with Nemo and Friends, Turtle Talk with Crush.
5 – Make Your Selections Early
With the purchase of a ticket or annual pass, you can start making selections as early as 30 days before you arrive. Disney resort guests get the added perk of choosing their selections 60 days before check-in! (Note that is based on your check-in date! You can select Fastpass+ for your entire vacation at the 60-day mark). The Fastpass+ window opens at 7 am Eastern Standard Time. The window recently changed from 12:00 am to 7 am EST, so you don't need to make your selections in the middle of the night. So, if you are looking for coveted passes such as Anna and Elsa, Toy Story Midway Mania and Seven Dwarfs Mine Train Ride then be sure to set alarms so you don't miss out.
Again, spontaneity is not altogether removed from the process. We live very near to Disney and sometimes do not decide to go to the parks until that very day. I can usually make desirable selections that morning. I know I probably won't get the top attractions, but I can still have plenty of choices and we usually are very happy. The key here, though, is the sooner the better. The earlier you make your reservations, the more options you will have for selections and times.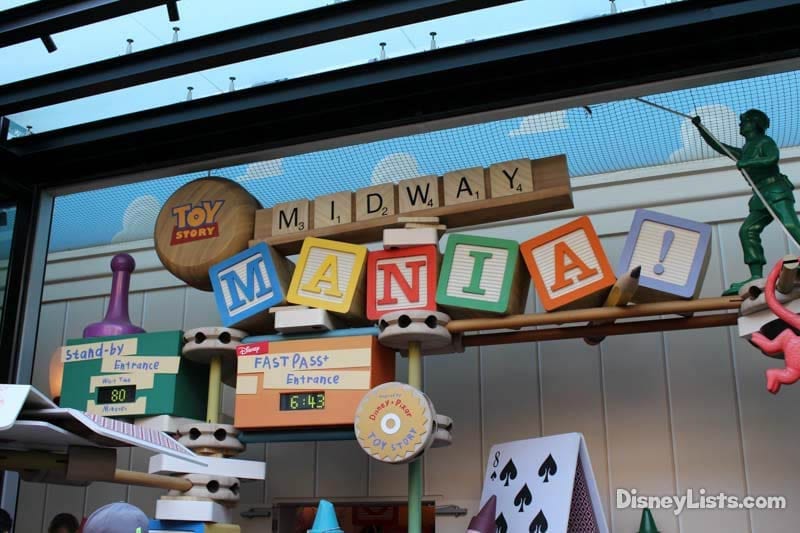 4-Know Your Options
So how do you actually make the selections? Good question. You can make them on your mobile device using the My Disney Experience app or you can make them online using the FastPass+ Service site. There you are given options to make new FastPass+ or update or cancel existing FastPasses. When you are making new FastPass+ selections you will choose your party, your date, your park, and then you will make your selections one at a time. Disney has recently added more flexibility and more control over the FastPass options. You can choose to see morning, afternoon, and evening times as well as choosing a specific time in your day. No longer are you given 4 choices and made to choose times that might not be the best for your party. You also may now reserve anywhere from 1-3 FastPasses at a time rather than be required to have 3. Note however, that your first 3 choices still must be at the same park.
3 – Make Selections for Your Entire Party
If you are traveling with people outside of your immediate family, you can make selections for people who have been approved on your Friends & Family list. For instance, when making selections traveling with my sisters, I was able to reserve FastPasses  for the entire party because our accounts were linked.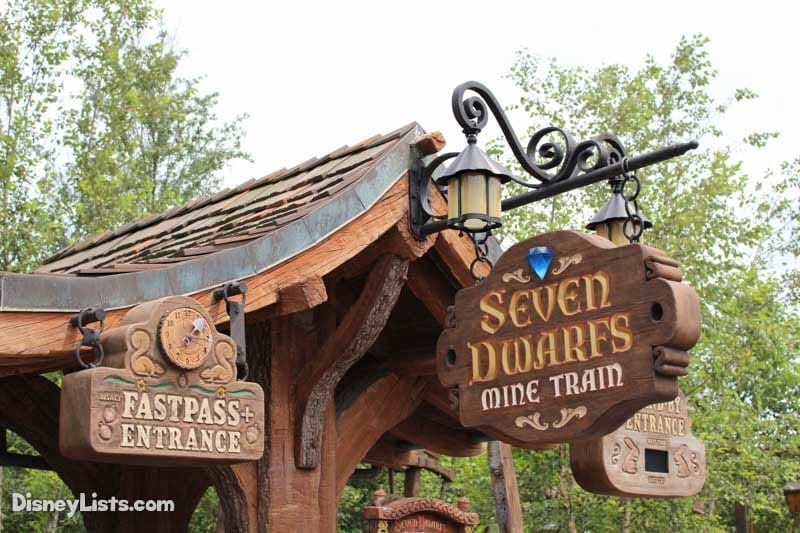 2 – You Can Change Your Mind
If later you decide to change the times, simply visit the FastPass+ website or app and choose to modify existing selections. You can make as many changes as you want so long as there are open slots. If you want to ride the Mine Train ride in the morning, but it is only giving you night hours, then those morning slots are taken and not available. Likewise, if you only initially selected 1 FastPass, but want to add more, simply go through the process of choosing new FastPasses until you have your initial 3 passes.
1 – You Can Make More Selections
To use the FastPass+ reservation be sure to arrive during the arrival window. You will not be allowed to enter early or late. Disney has started to strictly enforce entering during the window. Don't miss your time window! All you need is your Magic Band or admission ticket ready to enter the attraction.
After you've used your FastPass+ selections for the day, you can make more reservations using your My Disney Experience App or a FastPass+ kiosk found around the parks. If you have a Park Hopper option, you can use your initial 3 FastPass+ selections at one theme park, and then make additional selections (one at a time) using the App or a kiosk located in the second park you visit on the same day. After you have used your 4th FastPass, feel free to keep making new FastPass reservation, one at a time, as long as they are available.