Any time is the perfect time to enjoy a Walt Disney World vacation, as there are endless opportunities to experience fun for the whole family. Guests who vacation at the resort can enjoy attractions, dining, recreation, entertainment, shopping, and much more for an unforgettable time that will leave them wanting to return as soon as possible. While guests are sure to have magical vacations any time of the year, visiting Walt Disney World in the summer of 2016 is the perfect choice. With brand new attractions, experiences, and entertainment, there is no better time than now to plan and enjoy a Disney vacation! Here are the top ten reasons to visit Walt Disney World now.
1 – Soarin' Around the World
One of the most popular attractions in Epcot was Soarin' in Future World which was located on the lower level of The Land Pavilion. While the attraction was popular, it has been closed for some time to transition into a brand new experience called Soarin' Around the World. The new experience, opening in June, will bring guests on an unforgettable hang gliding adventure over some of the most amazing sights in the world including the Great Wall of China. With breathtaking views in a brand new experience, Soarin' Around the World is a great reason to visit Walt Disney World in the summer of 2016. This attraction will debut on June 17, 2016.
2 – Frozen Ever After
Epcot's World Showcase is also receiving a brand new experience set to open in June 2016. Frozen Ever After will continue the story from the mega popular Disney animated film as guests enjoy a summer snow day with Elsa, Anna, Olaf, and friends. While moving through the serene boat attraction, guests can enjoy familiar locations and characters from the film in a brand new story that they are sure to love.
3 – Royal Sommerhus
Guests who are fans of Frozen can also enjoy a unique meet and greet with Anna and Elsa in the Norway Pavilion in Epcot's World Showcase. The Royal Summmerhus will be styled as a summer cabin that welcomes guests inside where the princesses are waiting to offer up hugs, photos, and autographs.
4 – Nighttime Awakenings
Disney's Animal Kingdom is experiencing some huge changes in the upcoming years, with new experiences set to open in the summer of 2016! The Tree of Life is receiving a wonderful nighttime show that is debuting Memorial Day weekend. Nighttime Awakenings will feature projections that bring the Tree of Life to life with images of animals, nature, and beautiful landscapes. Read 9 Reason's We Can't Wait for Animal Kingdom Nighttime Experiences.
5 – Encounter Kylo Ren at Star Wars Launch Bay
Disney's Hollywood Studios is preparing to become the home of all things Star Wars within the next few years. Currently, guests can enjoy the thrilling attraction Star Tours – The Adventure Continues as well as some brand new meet and greets which offer up close encounters with characters from the film series. Encounter Kylo Ren at Star Wars Launch Bay offers guests the chance to decide whether they want to go to the dark side or stay strong and stick with the Resistance in an intense meet and greet that is sure to thrill guests.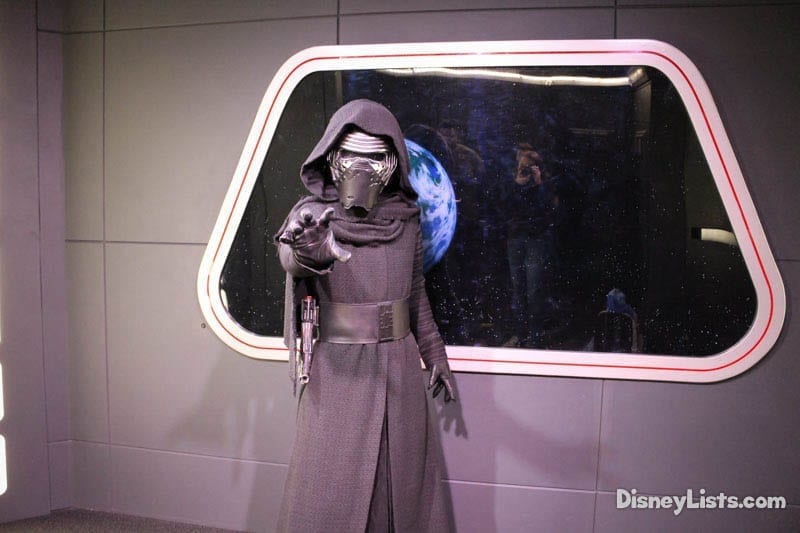 6 – Jungle Navigation Co. Ltd. Skipper Canteen
The Magic Kingdom recently welcomed the addition of a brand new full service dining location which is inspired by the world famous Jungle Cruise. The Jungle Navigation Co. Ltd. Skipper Canteen is open daily for breakfast and lunch and allows guests to dine with the skippers from the attraction in either the Mess Hall, Jungle Room, or S.E.A. Room. The menu is inspired by the cuisine of Asia, South America, and Africa and features items like Dr. Falls' Signature Grilled Steak, Skip's Mac & Cheese, "Tastes like Chicken" – Because it is!, and Char Siu Pork.
7 – Tiffins
Disney's Animal Kingdom is also about to welcome a brand new full service dining location set to open Memorial Day weekend. Tiffins will be located on Discovery Island and feature a menu and surroundings inspired by the diverse and beautiful locations found throughout the world. With unique cuisine and the spirit of adventure and worldliness, guests are sure to love dining at Tiffins!
8 – Star Wars Launch Bay
Star Wars fans who are looking to enjoy even more magic from the films can head over to the Star Wars Launch Bay in Disney's Hollywood Studios to enjoy an exhibit featuring props, costumes, artwork, and models from the popular films. With plenty of items to look at, the Star Wars Launch Bay is sure to be a favorite of many guests in Walt Disney World!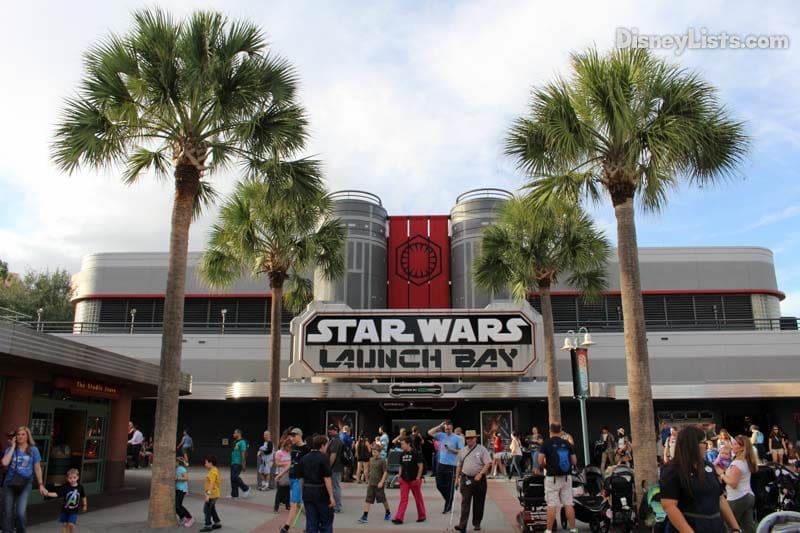 9 – Nocturnal Encounters
One of the most beloved experiences in Disney's Animal Kingdom is Kilimanjaro Safaris which brings guests into the Harambe Reserve for a thrilling safari that offers up close encounters with animals like giraffes, hippos, elephants, cheetahs, lions, and zebras. Beginning Memorial Day weekend, guests will be able to enjoy Kilimanjaro Safaris after dark for a whole new experience which will include special lighting to mimic the setting sun and rising moon.
10 – Mickey's Royal Friendship Faire
The stage in front of Cinderella Castle is about to be home to a brand new show that will be sure to thrill guests. Mickey's Royal Friendship Faire will feature a celebration that combines characters from many different locations who come together for an unforgettable party. Featuring Disney characters like Tiana, Anna, Elsa, Rapunzel, and Donald, guests are sure to love this brand new experience coming to the Magic Kingdom in June of 2016!