Disney Springs has evolved into an amazing shopping, entertainment, and dining destination that you don't want to miss during your Walt Disney World vacation! Here are the seven do's and don'ts for Disney Springs.
1 – DO Your Research
It might not sound like a fun way to kick off our list of do's and don'ts but trust us – just a little bit of research goes a long way! Keep yourself from having to stop and ask for directions by understanding the lay of the land prior to arrival. For example, Disney Springs now has four "neighborhoods": Westside, The Landing, Town Center, and Marketplace. Each area highlights different shopping, dining and entertainment – all worth exploring! And just when you think you know everything about Disney Springs, look for last minute changes such as the new location of Disney Springs' Bibbidi Bobbidi Boutique, now located on the Marketplace side behind Once Upon a Toy. With new restaurants and shops opening what seems like every day, you'll want to review a Disney Springs map just before you set off on a day of fun!
2 – DON'T Forget What Fruit You Are
That might sound odd, but really – Disney Springs has now named all of their guest self-parking locations by fruits! This matches the Disney theme park parking lots and their neat little names to match which lot you've parked in. It's a huge help as it can be tricky to remember where you parked after a long day. The two parking garages are named Orange Garage (West Side) and Lime Garage (Town Center). There are also Strawberry, Watermelon, Grapefruit, and Mango parking lots which are closer to the West Side. A few tips – if you are looking to be closer to the Marketplace, the Lime Garage is your closest parking option. Also, the garages are "smart garages" and will tell you how many parking spots are available on each level, and even provide a green light down rows with an open spot! Just text yourself or take a picture of your fruit so you don't have to think twice about it when you decide to leave.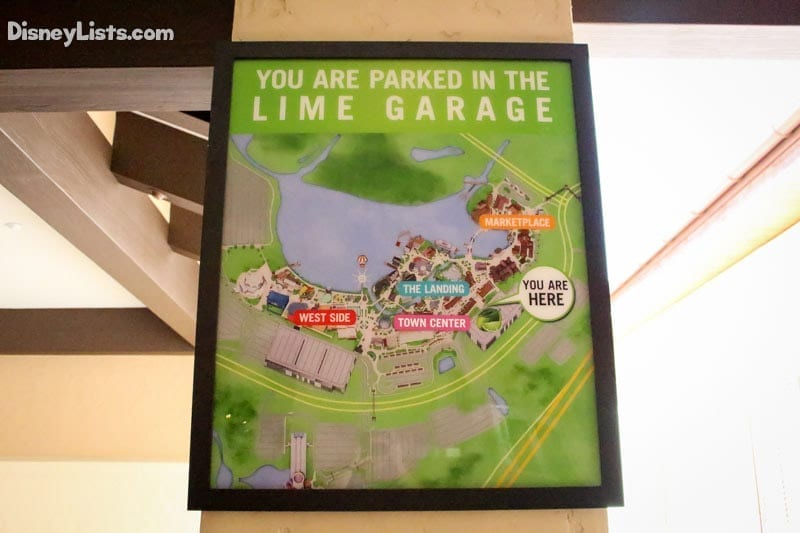 3 – DO Take Advantage of Disney Transportation
While parking seems to be much smoother at Disney Springs now, we do suggest if you are a Disney Resort guest, that you take full advantage of the complimentary Disney Bus Transportation. Unlike the former Downtown Disney two bus loops, Disney Springs currently has one bus loop located between the two parking garages. Whether you are or are not a Disney Resort guest, you are of course welcome to take advantage of the two complimentary boat launch sites which are located on the Westside and by the Marketplace. Save your energy (plus it's a fun ride for kids!) from one side of Disney Springs to the other.
4 – DON'T Overlook Disney Springs Resorts
Disney's Saratoga Springs has a superb location to Disney Springs. Guests are welcome to either boat from the resort to Disney Springs, take a bus, or just simply take the walking path to the connecting bridge between the two! We also recommend staying at Disney's Old Key West Resort and/or Disney's Port Orleans Resort for an easy boat ride over to the Springs!
5 – DO Explore the Restaurants and Shops
There is plenty to explore with all the new restaurants, shopping, and entertainment. The other exciting perk to checking out these new locations as soon as they open are the possible discounts and even freebies being handed out! With over 30 new retails locations alone, it's easy to find something new just about any time you visit.
6 – DON'T Forget the Oldies but Goodies
While we highly suggest checking out the new shops and eateries, we simply can't forget about some of our absolute, all-time favorites! For example, we would still highly recommend snagging a sandwich at Earl of Sandwich on the Marketplace side. While you're over that way, don't forget to shop for Christmas any time of the year at Disney Days of Christmas.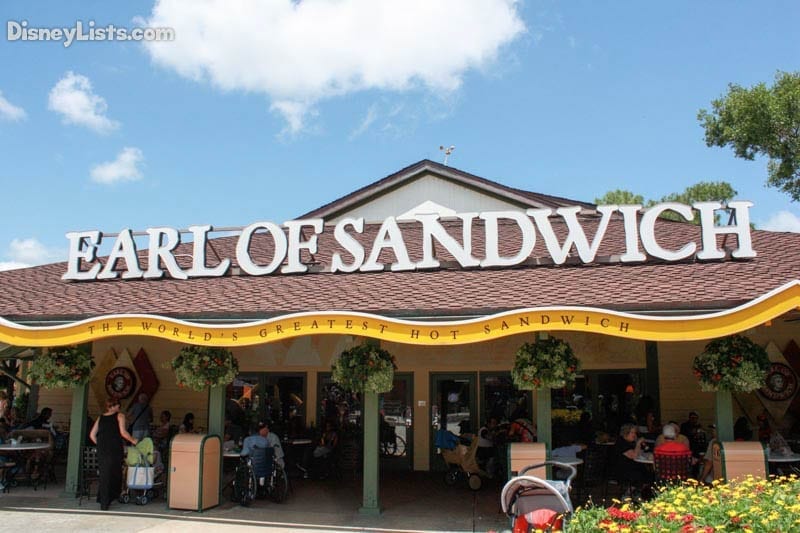 7 – DO Enjoy the Entertainment
There are a surprising number of entertainment acts performing throughout Disney Springs nightly! The best part – a lot of it is free! So sit back and relax with live musicians, improvisational rappers, DJs, living statues and street performers. Of course, let's not forget about entertainment such as Cirque du Soleil and the massive helium balloon ride known as Aerophile.
Editor's Note: La Nuba has ended its long run at Disney Springs. That's the bad news. The good news is Disney and Cirque are collaborating on a brand new show that will be coming to Disney Springs in the near future. As disappointed as we were to hear La Nouba as closing, we're sure the new show will be equally spectacular. Stay tuned for updates as show details and dates are released.
Join the flocking crowds and head to Disney Springs to easily spend a full day enjoying this charming waterside dining, shopping and entertainment destination at Disney World! We'd love to hear about your Disney Springs exploration and maybe some Do's and Don'ts you've gathered as well.
For a no obligation, FREE Quote on a Disney vacation package, please contact our travel partner Magical Vacation Planner at 407-442-0227 (407-442-0215 for Spanish). You can also request a FREE quote online by Clicking HERE.