Magic Kingdom
The Parks
8 Facts and Secrets about The Many Adventures of Winnie the Pooh at Disney's Magic Kingdom Park
The Many Adventures of Winnie the Pooh is an adorable attraction that helps to bring the pages of the classic storybook to life right before your eyes.  There are several scenes from the book that are created on the ride including all of your favorite characters, too.  The attraction first appeared in Fantasyland at the Magic Kingdom and has always been extremely popular since it was added.  Here are 8 fun facts and secrets about The Many Adventures of Winnie the Pooh:
8 – Winnie the Pooh is more famous than you realize!
The voice of Winnie the Pooh, Jim Cummings, has brought the loveable bear to life for us over the years.  You may not realize that not only has he voiced other characters, but he has also voiced in other Disney attractions, too!  He has been in Aladdin, Hercules, The Lion King, Tarzan and others.  As far as attractions go, he was the narrator for Illuminations:  Reflections of Earth at Epcot!
7 – There is a lot to do in the ride queue.
Many guests never even experience the ride queue because they utilize Fast Pass for the attraction.  Normally I would say that waiting in line would be my last choice, but on this attraction, it is a lot of fun!  There are lots of things for guests of all ages to touch and play with to keep them busy during the line.  There are different interactive fun things to do, including drawing shapes in virtual honey.  This is definitely a ride queue that you won't be as bored if you do have to wait in it!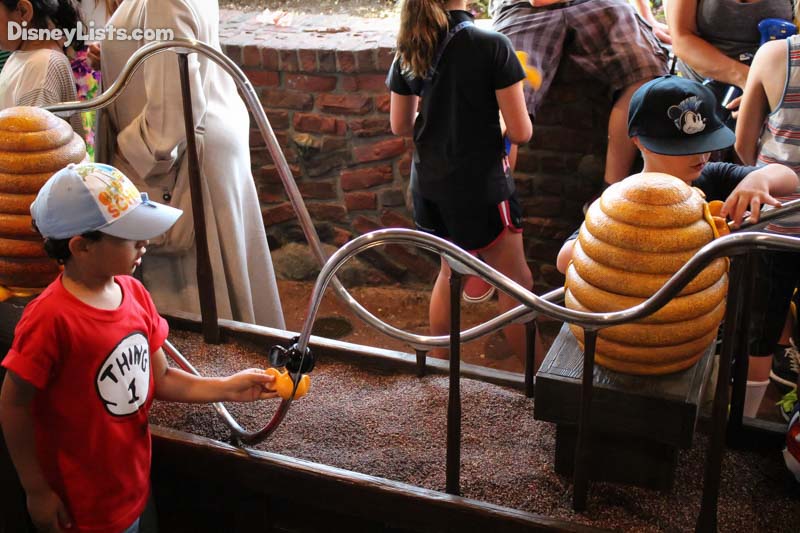 6 – Pepper's Ghost Illusion is used in Pooh's dream sequence.
The Pepper's Ghost Illusion is really cool!  This is where you use lights and glass positioned and set up the right way in order to project and image.  This is used in many attractions across Disney World including The Haunted Mansion, which is probably the most extensive use of the technique.  Many would think it is some kind of hologram, but it is the Pepper's Ghost Illusion.
5 – Mr. Toad gives the deed over to Owl.
When you are in the scene at Owl's house, be sure to pay very close attention to the pictures in the house.  You will see a picture of Mr. Toad handing over the deed to Owl.  This is important because Mr. Toad's Wild Ride was the attraction that was in the location where Winnie the Pooh was established. Disney is notorious for paying homage to the forgotten and replaced attractions, so this is a nice nod to Mr. Toad.
4 – Moley and Pooh are in a picture together.
Since Disney is so big on leaving a little bit of an old attraction behind, it is no surprise that they left a few little trinkets to remember Mr. Toad by.  There is also a picture of the attraction of Pooh and Moley, who was one of Mr. Toad's best friends, together on the attraction.  Be sure to keep your eyes peeled so that you don't miss the little details!
3 – The ride vehicles are motion-enhanced.
When you meet Tigger on the attraction, you should notice that your ride vehicle begins to bounce up and down so that you can be like Tigger.  Have you wondered how this could be?  The ride vehicles themselves are on a ride track for the vehicles to follow.  Each car is also motion-enhanced in the front of the car so that it can control the bouncing movements.  It's so much fun to bounce like Tigger!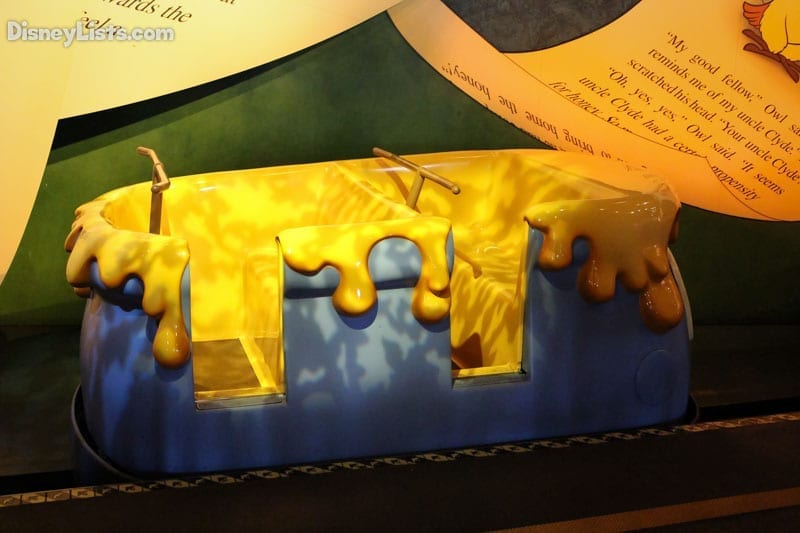 2 – A nod to 20,000 Leagues Under the Sea
We know how much Disney loves to add little facts and details about other attractions when they make a new attraction.  You might have thought that the nods to Mr. Toad's Wild Ride were all, but there is actually a nod to 20,000 Leagues Under the Sea as well.  If you look in the treehouse play area that is out front of the attraction, you will notice that there are carvings inside of it.  One of the carvings is the Nautilus!  How cool is that?
1 – This was the only dark ride in Fantasyland at Hong Kong Disneyland when it opened.
When Hong Kong Disneyland first opened, The Many Adventures of Winnie the Pooh was the only dark attraction that was open at Fantasyland.  They chose this attraction because Winnie the Pooh is in line with Mickey for generating profits and product sales.  They wanted a recognizable and popular character to be there for the opening that would have the guests relating to the park and attractions.
For a no obligation, FREE Quote on a Disney vacation package, please contact our travel partner Magical Vacation Planner at 407-442-0227 (407-442-0215 for Spanish). You can also request a FREE quote online by Clicking HERE.