News
NEWS: Disney to Add Early Morning Magic at Disney's Hollywood Studios
Following the success of the Disney Early Morning Magic at Magic Kingdom this year, Disney today has announced the expansion of the program to Disney's Hollywood Studios beginning August 1. Detail below.
Disney Writer Jennifer Fickley-Baker shares:
Earlier this year, Disney Early Morning Magic launched at Magic Kingdom Park to give eager guests the opportunity to be among the first to experience theme park attractions and breakfast inside the park. Today we're happy to share that not only has Disney Early Morning Magic been extended through September 30, 2016, for Magic Kingdom Park, but Disney's Hollywood Studioswill soon offer Disney Early Morning Magic as well!
Beginning August 1, a select number of guests can experience Disney Early Morning Magic at Disney's Hollywood Studios. Beginning at 7:45 a.m., guests can enter the park and experience Star Tours – The Adventures Continue, Toy Story Mania!, Pixar Place character greetings (with Woody and Buzz), and Mickey and Minnie on Commissary Lane and Olaf at Celebrity Spotlight. Guests can also partake in an all-you-care-to-enjoy breakfast at ABC Commissary from 8-10 a.m.
Guests can begin booking Disney Early Morning Magic for Disney's Hollywood Studios starting today. The number of tickets available for each morning is limited, so visit DisneyWorld.com/EarlyMorningMagic to reserve or call 407-827-7350 for more information.
(Please note that a theme park ticket is required in addition to the Disney Early Morning Magic ticket. Disney Early Morning Magic is also a separate experience than Extra Magic Hours, which are held on different dates).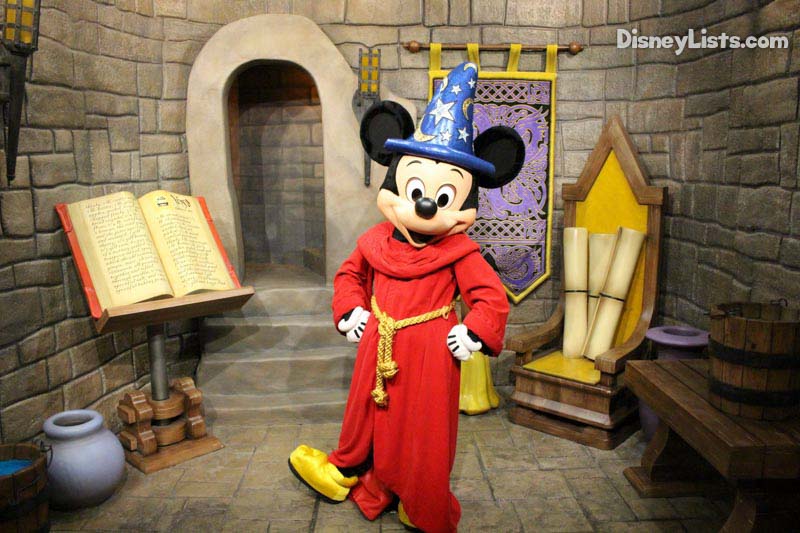 The breakfast menu at ABC Commissary will feature favorites like:
Assorted chilled fruit juices
Sliced seasonal fruit and berries
A variety of freshly baked breakfast pastries, served with butter, preserves and marmalade
Fluffy scrambled eggs
Spinach and mushroom frittata
Bacon and pork sausage
Cheesy potatoes
Puffed French toast with butter & syrup
Muesli with assorted toppings
Coffee, decaf, milk, chocolate milk and a selection of teas
Cost for this advanced entry is $69 per adult and $59 per child (ages 3-9) plus tax. This is the same cost as the Early Morning Magic at Magic Kingdom.
Here are more details for the experience:
Separate Disney's Hollywood Studios admission is required.
Official check-in will take place near the far-left turnstiles of the Main Entrance to Disney's Hollywood Studios beginning at 7:45 AM.
Guests who have purchased both regular Disney's Hollywood Studios admission and Early Morning Magic event entry will receive a wristband for identification upon check-in.
During this special event, the only attractions available will be Star Tours – The Adventures Continue and Toy Story Mania! along with opportunities to meet Woody & Buzz at Pixar Place, Mickey and Minnie on Commissary Lane, and Olaf at Celebrity Spotlight.
Guests must be 40 inches or taller to experience Star Tours—The Adventures Continue.
From 8:00 AM to 10:00 AM, breakfast will be served at ABC Commissary.
At approximately 9:00 AM, the theme park will open to Guests with regular theme park admission tickets and event-only attraction access will end.
The number of Guests admitted to these events is limited. In addition, all reservations are non-refundable, non-transferrable and are only valid for admission during the special event date and hours.
All attractions, entertainment and experiences are subject to change without notice.
When Early Morning Magic opened at Magic Kingdom this spring, there were many varying opinions on whether this was worth it or not. Here is Chad's opinion on the Magic Kingdom Early Morning Magic:
Since posting this article, I've been asked why I think a $70 breakfast buffet is worth it. Fair question. First, it really isn't $70 for breakfast. Let's say you're paying $30 for breakfast and $40 for an extra hour and half of so of extra time in the park. Is that worth it? Price-wise that's consistent with the cost of other extra hours events like the holiday parties. More importantly, two of the three rides that are open for the breakfast happen to be consistently the two longest lines in Magic Kingdom. These rides pretty much require FastPasses. If you attend this breakfast you may be able to get a few rides in on each with very little wait AND you can FastPass two other rides later in place of these. If you look at it this way, for $70 you are getting a buffet breakfast, an extended day in Magic Kingdom, multiple rides on Mine Train and Peter Pan with very little wait, and you are in effect getting two extra FastPasses right away. Is everyone going to like it? Some will think it's a great idea and some will think it's crazy. But, if you are planning a big breakfast anyway, you want to ride Mine Train a few times and you feel that park time is precious (and too short), and you can afford it, have a blast!
However, we do not have same opinion with Disney's Hollywood Studios' Early Morning Magic. We would have loved to have seen the addition of Tower of Terror and/or Rockin' Roller Coaster to the early line-up. Star Tours: The Adventure Continues has seen a longer wait time with the popularity of Star Wars: The Force Awakens, but we rarely if ever see the wait longer than 30 minutes on a busy day. Toy Story Mania, with the recent addition of the third track, has also seen wait times lower to about 60 minutes on a busy day. More importantly, the Toy Story Mania FastPass is easier to get now that there are so many new slots with the third track. Yes, you get three popular Meet & Greets. However, these waits are also rarely over 30 minutes during the day. All things considered, this time around we don't think it's worth it.
So what do you think? Will you be purchasing these tickets?
RELATED ARTICLE
8 Reasons Hollywood Studios is Still Worth a Visit
by Chad N
If you've been to Disney's Hollywood Studios recently you may have noticed, it's beginning to look a little more Detroit and less Hollywood. It seems hardly a week has gone by this year that we haven't heard news of another attraction closing. Add in closures of food service and merchandise locations and I have to admit that it's a little depressing to see so many closed doors and papered over windows. While the future of the Studios is exciting, the current state of the park is moderately concerning. Many people are beginning to wonder if it's even worth visiting. I was in the park tonight and I'm here to tell you that despite the current state of transition, Hollywood Studios is still an awesome park and should be on the agenda of every guests. Here are the 8 reasons why.
8 – Conquer Disney World
I admit that I tend to think like a graduate of the General Patton School of Vacation Planning. But even if you don't approach a day at Disney like there is going to be a winner and a loser, how could you possibly call a trip complete without at least getting a taste of all four parks. Unless your trip is going to be less than four days, you really need to include Hollywood Studios.
7 – Brand New Star War Themed Fireworks
There's nothing hotter right now that Star Wars. So it's appropriate that Disney World's latest fireworks show brings the music of the galactic saga to life in the sky. Set the music of the collection of Star Wars movies, including The Force Awakens, this refreshed version of the Star Wars weekends show is a can't miss.
6 – Fantastic Nighttime Spectacular
Fantasmic is an amazing show. Wondering how good it is? Check out the line to get a seat. Sorcerer Mickey, clips from favorite Disney films shows on water screens, boats and a giant Dragon? What's not to like? Here are 10 things you need to know about Fantasmic.
TIP: To ensure a seat to the very popular show and save a lot of time standing in line, book a Fantasmic Dinner Package.
5 – Star Wars
Star Wars is back and as popular as ever. Yes, I'm nearly going out of my mind. If you have a Star Wars fan in your family, then Hollywood Studios is a must do. The Studios is Star Wars central. The Star Wars stage show is running, Launch Bay is open, Star Tours offers a variety of different ride experiences and the Jedi Training Academy is just awesome for kids. There are also plenty of opportunities to spend money on Star Wars themed merchandise. Finally, if you need a break from the princesses, you can find it here. Check out all the ways you can have a Star Wars kind of day.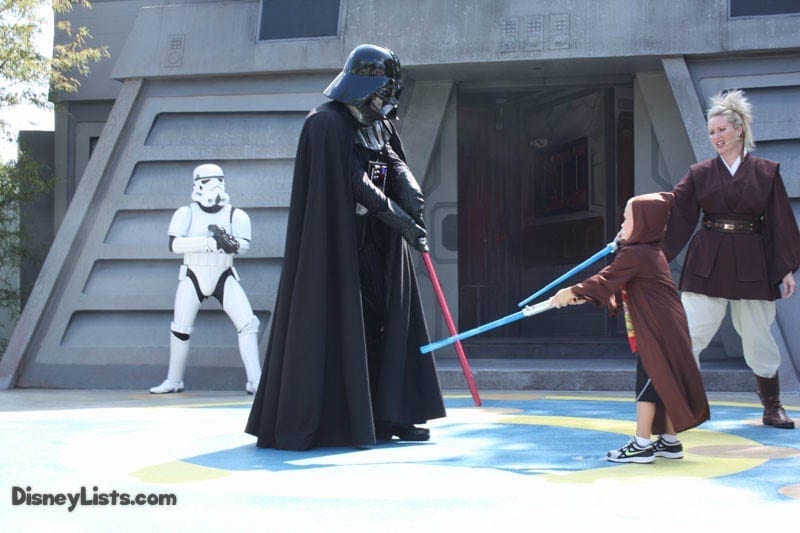 4 – Lots to do with Kids
When you think of attractions for young children, almost everyone thinks of Magic Kingdom (and rightfully so). But don't ignore Hollywood Studios. The truth is, when it comes to stuff for younger kids to do, Hollywood Studios has a surprisingly large number of offerings. It clearly the second most kid friendly park. Most of the shows (Voyage of the Little Mermaid, Beauty and the Beast, Muppet Vision 3D) are great for kids. Those are in addition to the ultimate kids show: Disney Jr. Live on Stage. Plus . . .
3 – Lots of Unique Character Meet & Greets
Hollywood Studios has a uniquely high concentration of characters that can only be met here. Doc McStuffins, Sofia the First and Jake from Neverland Pirates are musts for any autograph book, just to name a few.
2 – Three TOP 10 Rides in this Park
I'm constantly perplexed when I hear people say there isn't a lot to do at Hollywood Studios. The Studios is home to three of the top 10 rides at Disney World. Rock 'N' Roller Coaster which is Disney's only legitimate hard core coaster. Toy Story Mania which is has been the hardest FastPass to get and the longest line in the park. Finally, Tower of Terror which I personally think is the best ride at Disney.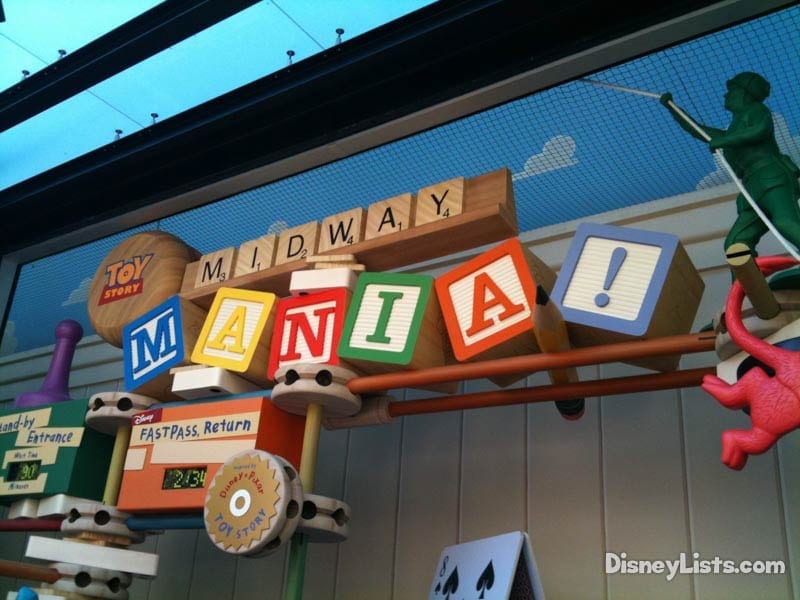 1 – Three Great Restaurants including the 1st & 2nd Best Themed dining experience at Disney World
There are several dining options at the Studios that would justify a visit alone. 50's Prime Time Dinner is without question the best themed dining experience at Disney World. This is the one restaurant that has been on our list every single trip. Beside great comfort food, how can you not love getting scolded for having your elbows on the table and reminded to, "clean your plate or Dad won't let you have dessert?" I've even had one server help me finish my green beans by "flying the plane into the hanger". This place is just plain fun.
A close second on cool theming is Sci-Fi Dine-In Theater. Can you beat eating in a car at a drive in while watching a film reel of ridiculous "scary" movies?  Finally, for fine dining Hollywood Brown Derby is one of Disney's better options. The setting is Hollywood elegant and you don't have to compromise on food quality just because it's inside a theme park.
So seriously, this is still a great park. Yes, it's a park in transition, and yes there are a number of closed attractions. However, to say Hollywood Studios isn't worth going to because of this is a big overreaction. And we haven't even talked about the plethora of special events at the Studios like Star Wars Weekends. Get over to Hollywood Studios. You won't regret it.
What is your favorite part of Hollywood Studios?