News
NEWS ROUNDUP – BIG Rumors Look to be True, Tons of Dining News, Major Alligator Attack Developments, Special Event Info and More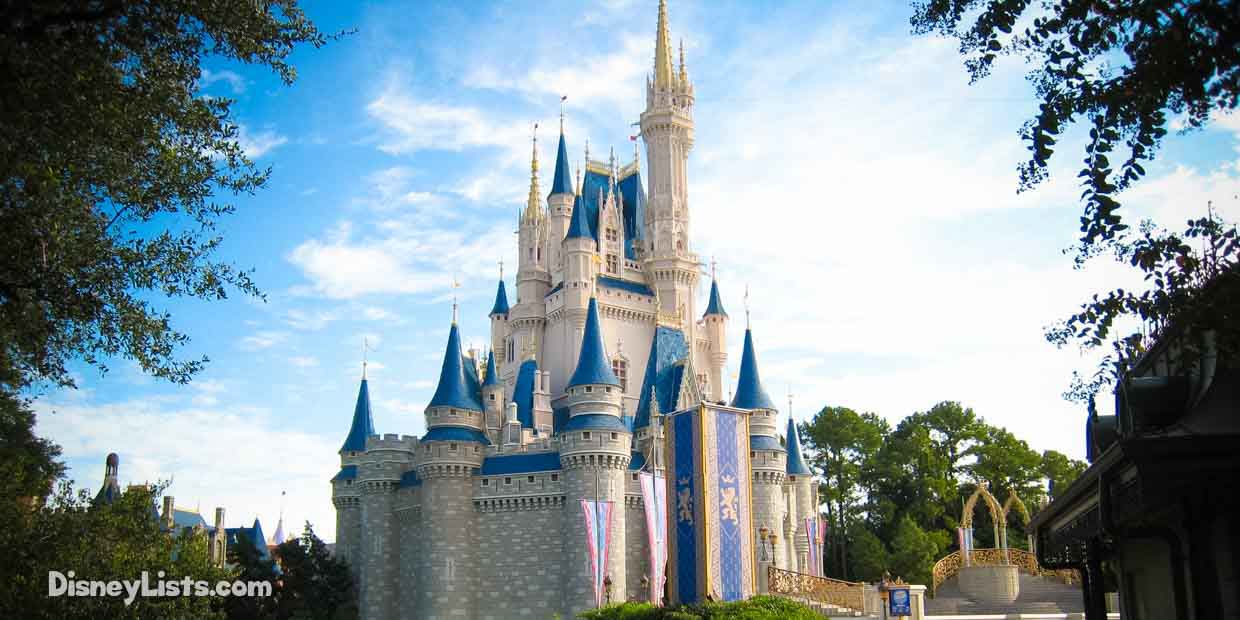 One of the hottest rumors regarding new Disney World attractions in a long time got a major shot of legitimacy this week. Meanwhile, the summer of 2016 at Disney World will likely go down in history as the summer of food and dining. Disney continues its aggressive revamping of its dining line up with yet more new additions and some changes to existing locations as well. A couple of major developments and one big surprise came out this week following the alligator attack in June that claimed the life of two-year-old Lane Graves. A ton of new information on Disney World special events has been released along with a big upgrade to the MyDisneyExperience App. This and more follows below.
1 – Test Height Balloons Sighted Over Epcot for Possible Guardians of the Galaxy Attraction
Speculation has been wild over the last few months that a Guardians of the Galaxy attraction would be making its way into Disney World. Rumors have included a Tower of Terror Guardians overlay and also a complete change to Rock 'n Roller Coaster making it some kind of Guardian attraction. More recent rumors seemed to indicate that Guardians of the Galaxy would be coming to a very unlikely park, Epcot, specifically a re-theming of Mission Space or Ellen's Energy Adventure. This week Disney Imagineers were seen conducting a height balloon test in Future World near the Energy attraction. Height balloon tests are generally conducted when Imagineers want to see how a building's sight-lines will impact the area. While this does seem to indicate that there will be a change or replacement to Universe of Energy, speculation that it is a Guardian's of the Galaxy attraction should still be treated as a rumor since nothing has been confirmed by Disney. Adding a movie themed attraction to Future World would be moving away from Walt's original "edutainment" concept and would very much alter the feel of Future World. We will keep you posted as more information becomes available.
2 – Disney Begins Permanent Shoreline Wall at Grand Floridian Resort
Disney is continuing to fortify the shoreline wall at Disney's Grand Floridian Resort. In addition to the rope and netted fence that was installed a few days after the tragic alligator attack on a two-year old boy, Disney is adding several feet of rock to the structure. These rocks will make very difficult for anyone to wade in the water. The rocks do not hamper the view and should suffice, along with the fence, to keep people out of the water. Other resorts with beach areas still only have the rope and net barriers, but permanent barriers are planned at all hotels.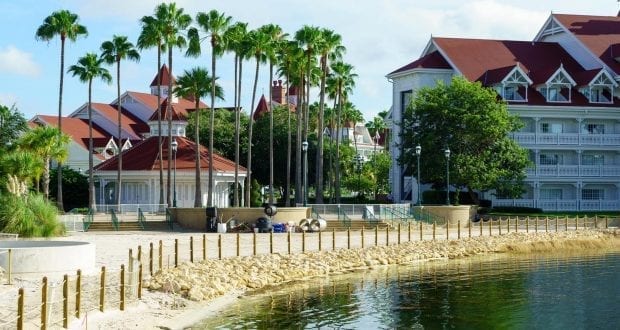 3 – Parents of Alligator Attack Will Not Pursue a Lawsuit, Issue Statement
In a related story, the parents of the child killed in a June alligator attack on the shores of Seven Seas Lagoon at the Grand Floridian Resort will not be pursuing a lawsuit against the Disney Company. The following statement was released by Mat and Melissa Graves.
"We know that we can never have Lane back, and therefore, we intend to keep his spirit alive through the Lane Thomas Foundation," the Graves family said. "It is our hope that through the foundation we will be able to share with others the unimaginable love Lane etched in our hearts. In addition to the foundation, we will solely be focused on the future health of our family and will not be pursuing a lawsuit against Disney. For now, we continue to ask for privacy as we focus on our family."
4 – Chef Art Smith's Homecoming Opened at Disney Springs
A new table service restaurant quietly opened last week in the new Town Center neighborhood of Disney Springs. Chef Art's Smith's Homecoming restaurant gives guests a taste of classic Florida fare. The theme of "Homecoming Florida" is evident throughout the building and lounge area. People are already talking about Art's amazing fried chicken. Other food items include: shrimp and grits, fried catfish, sweet collards and chocolate pecan pie. The impressive cocktail and beer menu are sure to please. We can't wait to try it out. Be on the lookout for our full review coming soon! Please note that this restaurant is only receiving walk ups at this time. While originally announced that advance reservations could be made in late July, Disney has delayed that until sometime in August. If you'd like to try the restaurant without the full sit down experience, there is a grab and go window with a few options.
5 – New Restaurant Planned for Disney Springs Town Center
Disney has announced that a new restaurant, The Polite Pig, will be coming to the Town Center neighborhood in the Spring of 2017. James and Julie Petrakis, Chef/Owners of Winter Park, FL's The Ravenous Pig and Cask & Larder, will open the restaurant at Disney Springs. The location of the restaurant is adjacent to the escalators to the Lime Garage. The 5000 sq. ft. restaurant will serve both lunch and dinner and will include indoor seating for 200 guests. Menu items will feature wood-fired smoked and grilled items along with Cask & Larder beer, wine and cocktails. "As a locally-based restaurant group, it's great to bring our new concept to Disney Springs where we'll have the opportunity to showcase genuine Florida cuisine for guests from around the world," James Petrakis said. "With so many talented chefs opening new restaurants at Disney Springs, we're really excited to be part of a group helping Central Florida distinguish itself as a world-class culinary destination."
As Orlando locals, we have enjoyed many meals at both Cask & Larder and The Ravenous Pig. They are two of our favorites and in our opinion easily in the top 10 Orlando restaurants. Trust us, you are in for a real treat when The Polite Pig opens.
6 – AbracadaBar to Open at Disney's BoardWalk
A new cocktail lounge will open soon at Disney's BoardWalk Resort. Disney writer Jennifer Fickley-Baker shares these details:
When it comes to describing this new location, "magic" is key. As the story goes, this little lounge was a former stomping ground for the famous magicians, boardwalk illusionists, and lovely magician's assistants of the Golden Age. After a show, prestidigitators would gather to "conjure" up new cocktails, swap magic tips and tricks, and stay up all night attempting to "out-charm" each other with their extraordinary illusions. According to BoardWalk lore, it was on just such an evening that every single magician in the lounge vanished into thin air, and was never seen again …
Now, after sitting vacant for nearly seventy years, the secret magician's lounge is now back in the spotlight and making its world debut as "AbracadaBar."
Once inside, guests will get a special peek at the sophisticated social club of some of the most famous illusionists of the 20th century. While it's rumored that the magicians who frequented the lounge vanished without a trace decades ago, their magic still remains strongly intact, and can be seen, heard, and savored in the bar's signature cocktails. From its enchanted magic show posters and mystifying mirrors, to vintage props and tricks left behind years ago, AbracadaBar promises to be just as surprising and magical as its name suggests.
7 – More Changes Made to the MyDisneyExperience App
The MyDisneyExperience App continues to get better including functionality that should help make wandering around lost a problem of the past. For full details on recent upgrades read our full report here.
Screen shot
8 – Club Villain Returns to Disney's Hollywood Studios this Fall
If you love the Disney villains, then you'll be pleased to hear that the special ticketed event, Club Villain, will be returning to Disney's Hollywood Studios this fall. Appearances by Dr. Facillier, Maleficent, the Queen of Hearts, the Evil Queen and Cruella De Vil along with dancing and dining make this evening an unforgettable event. For more information read here.
9 – 2016 Epcot Food & Wine Festival: Menus and Eat to the Beat
We've seen a flurry of announcements regarding our absolute favorite, the Epcot Food & Wine Festival. First, the menus for the Global Marketplaces have been released. There are some interesting new dishes to try. We were sad to notice that one of our favorites, Belgium's Potato & Leek Waffle is no longer available. To see the full menu listing click here. Also, the very popular Eat to the Beat Concert Series line-up has been announced. There are eight new acts this year, but many returning favorites. Read all the details here.
10 – Premium Epcot Food & Wine Festival Events – Reservations Now Open
Disney has added even more premium events to the Food & Wine Festival line-up.  These events have separate fees do not include Epcot admission. Event options include: culinary demonstrations, beverage seminars, mixology demonstrations, beverage boot camps, cheese seminars, and Celebrity Chefs. There are also grand tasting events, festival packages, and specialty dining & parings. New this year are special dining events at Disney Resort hotels. Reservations are strongly recommended and should be made as soon as possible. For more information and to book your reservation visit epcotfoodfestival.com
11 – Early Morning Magic added to Disney's Hollywood Studios
Disney continues its tread of adding more pay to play special event. Disney recently announced that Early Morning Magic, an extra ticketed event, would be coming to Disney's Hollywood Studios this August and September. (This will not conflict with Extra Magic Hours). These controversial events allow guests to get early access to the park from 7:45-10:00 with breakfast included. For all the details be sure to read here.
12 – Turkey Legs Out at Another Park
Fans of one of Disney World's most popular snacks, the world famous smoked turkey leg, were not giving thanks earlier this year when they were removed from Animal Kingdom. Well, fans will now have one less place to gobble them up when they are removed from Hollywood Studios. Starting August 2, 2016, Toluca Legs Turkey Company will be renamed to Sunshine Day Café and will menu items inspired by a day at the market. Just down the road at Fairfax Fare a menu change is coming that will feature 1 pound baked potatoes with a variety of different topping options. 
13 – Updated Menu at Skipper Canteen
When the latest restaurant at Magic Kingdom, Skipper Canteen, opened early this year, we were surprised at the variety and unique menu options found at this table service restaurant. This certainly wasn't your typical theme-park fare. Seems, though, that it might have been a bit too inventive and unique for most park guests. This week a new menu was released and now includes options such as noodle salad, beefy baked pasta and whole fried fish. The menu still includes many unique dishes including "tastes like chicken because it is."
14 – Disney Confirms Pizza Planet Will Not Return
While we reported months ago that Pizza Planet would not return after being closed for a lengthy refurbishment and instead would likely be replaced with a Muppet's themed restaurant, Disney until now been mum on what was coming. However, Disney has now confirmed that Pizza Planet will indeed be reopened with a new name and theme. The dining location, directly across Muppet Courtyard from Muppet Vision 3D will still serve pizza, but will now feature the long rumored Muppet's theme and will be called PizzeRizzo. For full details on the change click here.