Check out these 10 amazing experiences that go above and beyond the usual World Showcase kiosks during the 2016 Epcot Food and Wine Festival! Kicking it up a notch from last year… it's going to be hard to pick and choose which experiences to attend.
1 – Party for the Senses
Who's ready to get out on the dance floor? Dancing, food, and drinks go together perfectly in the Party for the Senses which offers a unique cuisine and endless entertainment to an already spectacular Food and Wine Festival. The 50 gourmet tasting stations will keep you full but still have you going back for more because your taste buds will be calling for it! Amidst the excitement, guests will even be treated to live magic acts. As a perk – guests will also have reserved seating at Eat to the Beat (see below!). The cost is $169-$329 per person depending on the night you plan to attend. Each party also has a different theme (such as a Yelloween Masquerade Party for the Senses) so be sure to check the calendar and make those reservations accordingly.
2 – Rockin' Burger Block Party
Alright burger lovers – we know you're out there! The Food and Wine Festival is offering an experience to rock out with a DJ while feasting on incredible burgers and enjoying fun drinks. This burger party will have you dancing the night away and taking breaks for burgers and drinks as frequently as you desire! The block party is held at the World ShowPlace Events Pavilion in Epcot and the cost varies from $99-$199 per person – just depending on the night you'd like to party. The host of the night is an award winning Chef that knows how to cook an awe-inspiring burger and throw one rockin' party.
3 – Mix It! Make It! Celebrate It!
This is a new experience and already creating a lot of excitement! Guests have the opportunity to work alongside Chefs to better understand mixology, ingredient combinations, the art of cake decorating, and even how to make that pasta taste and look just perfect. The cost is $49 per guest so be sure to make your reservation in advance before this event fills up. It will take place at the Festival Center's Chef's Showcase daily from 4pm to 5:15pm. Get ready to mix it up! 
4 – The CHEW
An exciting cast is at the Festival Center during the Food and Wine Festival this year! Guests to the festival will have a chance to watch TV celebrities from ABC's "The CHEW" at work right on stage as they stream live from Epcot. This Emmy Award winning cast will do what they do best, as they share their love for food and wine in full episodes as well as in short segments. No cost for this amazing experience! "Chew" it over as you make your plans – just be sure to check times so you'll catch the show.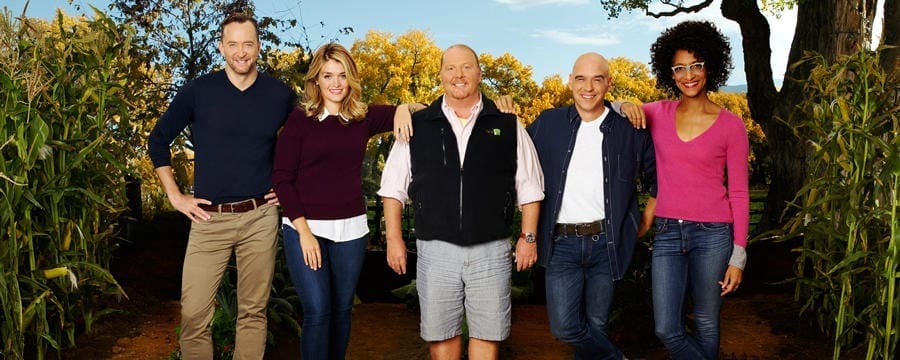 5 – Culinary Adventures with a Master Chef
Amateur Chef in the family? This experience is especially for you! Young and old alike can work side by side with Disney Chefs to create incredible dishes then dine at the Chef's table on the 5-piece meals created over the 60-minute cooking session which turns into a 3-hour cooking and dining experience all together. The cost is $259 per guest and is held at the Convention at Disney's Contemporary Resort. Grab an apron and let the culinary adventure begin.
6 – Brunch with a Twist
How would you feel about a 5-star, 5-course meal prepared by some of Disney's finest award-winning Chefs from Victoria & Albert's, Narcoossee's, the Grand Floridian and Citrico's? Sounds too good to be true – but it's not! Chefs will whip up their signature specialties while guests have the chance to watch, take note, and ask all the questions they want. You'll have the chance to taste what is being created right in front of you during brunch hours. The cost is $169 per guest and this experience takes place at Citrico's at Disney's Grand Floridian. This is one superb experience that you know you deserve to indulge in!
7 – What's Cookin' With…
Culinary superstars and fantastic breakfast food… sign us up! Taste the VIP guest's dish, hear tips, tricks and insights, and ask questions at this unique experience. The celebrity chef varies from selected days, so check the "What's Cookin' With…" line up of dates to select the event you desire. The cost is $129 per person and takes place right at the Festival Center in Epcot. You can't go wrong with a yummy breakfast and a celebrity chef! 
8 – Eat to the Beat Concert Series
As if the overflowing global cuisine and incredible assortment of wine offerings it's enough for our Food and Wine Festival experience – Epcot also offers a perfect way to enjoy these delights with their Eat to the Beat Concert Series. Head to the American Adventure Theater around the World Showcase to hear live performances from some of our favorite artists such as Fuel, Sugar Ray, Wang Chung, Blues Travelers, Chaka Khan, and many more! The best part – it's FREE.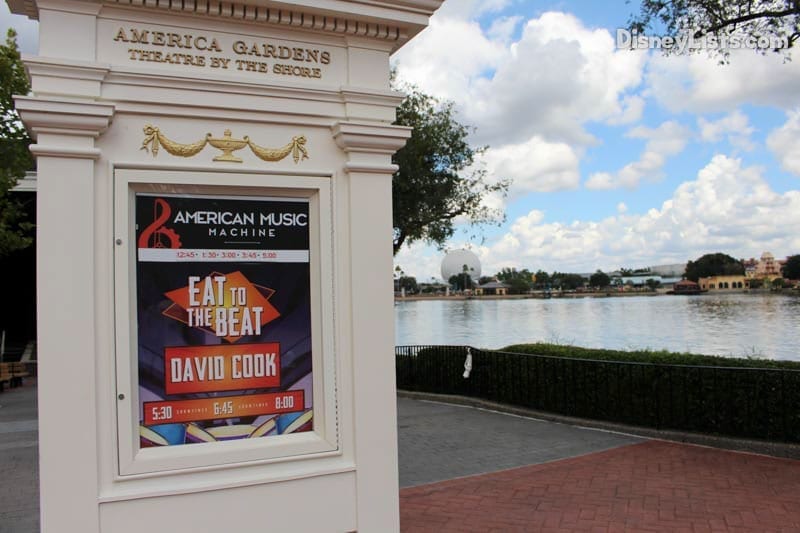 9 – The Secrets of Flavor
Any science enthusiasts out there? Check this out! Held at the Yachtsman Steakhouse at Disney's Yacht Club Resort, Secrets of Flavor will be revealed to guests through taste and mind. This 60-minute palate experience will not only provide delicious tastes, but the sight and smell senses will also be put to the test. The cost is $129 per person and the experience is held on select days so make reservations in advance. Sensory memory affects the way we taste food and this experience will prove it!
10 – Behind the Scenes at Trader Sam's Grog Grotto
The Food and Wine Festival heads to Trader Sam's Grog Grotto at Disney's Polynesian Resort for an experience like no other! Guests will be invited to learn all about the restaurant's history, sample the Hawaiian inspired dishes, and mix dark and light spirits into their own masterpiece. The cost is $99 per guest and reservations are required for this select Wednesday event. Enjoy sipping on your mixed spirits.
For a no obligation, FREE Quote on a Disney vacation package, please contact our travel partner Magical Vacation Planner at 407-442-0227 (407-442-0215 for Spanish). You can also request a FREE quote online by Clicking HERE.