News
NEWS ROUNDUP: New Attractions, Lots of Discounts, New Special Experiences and More Dining News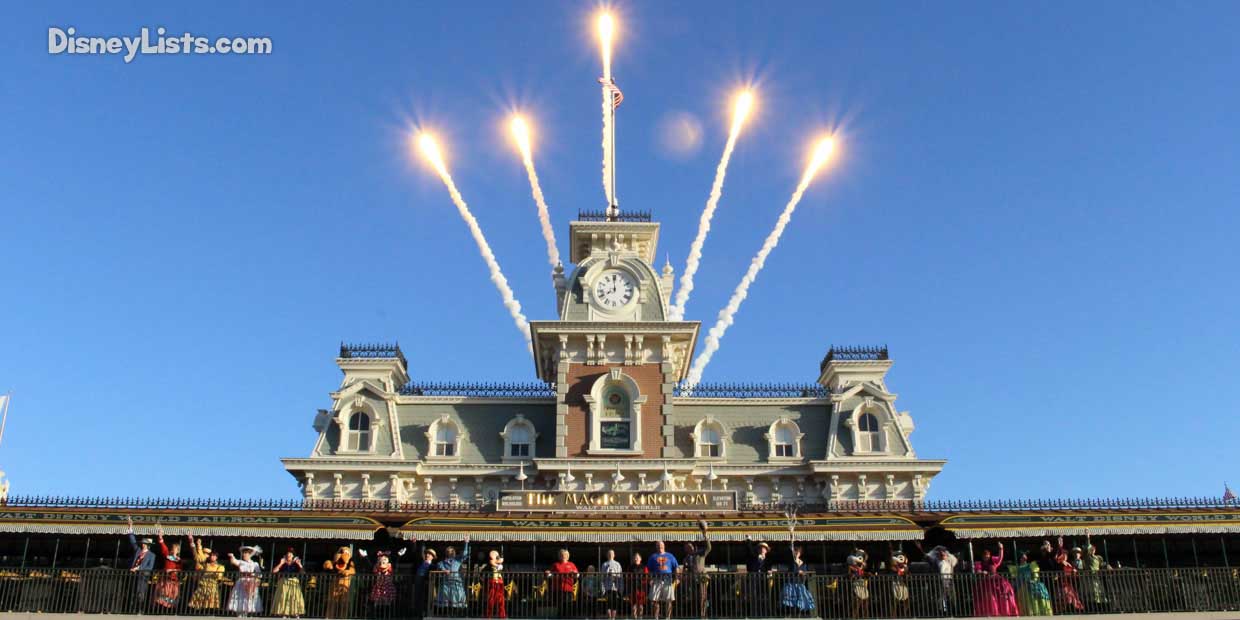 The word of the week is discounts and Disney is rolling out a bunch of them. Likely prompted by lower than anticipated crowds, Disney is responding with a variety of discount offers and limited time special experiences. Also, never ones to rest on their laurels, Disney has announced some new shows and attractions. Finally, the summer of new dining continues with multiple new restaurant openings and changes. This and more below!
1 – Muppets Coming to Magic Kingdom this October
The Muppets will be making their debut at the Magic Kingdom Park this fall in Liberty Square. Sam the Eagle, along with other Muppet friends, will be sharing information about American History. We can't wait to experience the antics that usually follow the Muppets. You can read more about the announcement here.
2 – Disney's Princess Elena of Avalor will have Royal Welcome at Magic Kingdom
Disney's newest princess, Princess Elena of Avalor, will be making her debut at Disney World with a very limited time show, "The Royal Welcome of Princess Elena of Avalor." On August 11th, Magic Kigndom will welcome Elena, crown princess of Avalor, in a special ceremony for Elena of Avalor that will be presented several times daily at the park. Cinderella and Prince Charming appear on the stage of the castle, giving a welcome to everyone to this magical kingdom and introducing their special guest from Avalor. Princess Elena arrives accompanied by a troupe of regal banner carriers and musicians and when asked to share her historia, Elena picks up a guitarra and joins her musicians in a performance of the song "My Time," recounting her magical adventures and triumphant return to Avalor. The Disney Parks Blog will be live streaming the event that will begin at 10:45 am EST on August 11 if you will not be in the park that day.
3 – Memory Maker Limited Time Experience
Those guests who have purchased Memory Maker will have access to a limited-time character experience at the Heritage House in the Magic Kingdom Park. From August 7-August 31, guests will be able to meet a Disney Princess from 11 am – 5:40 pm. Only one person in your party needs to have purchased Memory Maker in order for your group to enjoy this experience. If you have a Disney Platinum Plus Pass, Disney Platinum Pass, Disney Gold Pass or Disney Premier Passport with Disney PhotoPass downloads, then you and your party may enjoy this experience. FastPass is not an option for this experience, you just need to join the line.
4 – New Attraction Coming to Disney's Typhoon Lagoon in 2017
Disney recently announced a brand new attraction that will come to Typhoon Lagoon next spring. We are huge favorites of the Family Raft at Blizzard Beach and are very excited to be able to experience another family raft attraction at Typhoon Lagoon. For more details click here.
5 – Blaze Fast Fire'd Pizza Now Open at Disney Springs
Disney Springs has added yet another restaurant to it's amazing lineup. Blaze Fast-Fire'd Pizza is the newest "fast-casual" restaurant located in the Town Center neighborhood of Disney Springs. This restaurant features scratch-made dough and toppings and two blazing hot overs that turn out thin-crisp pizzas in 180 seconds. Be on the lookout for our full review coming soon!
Here are the hot details from Disney writer Pam Brandon:
Dough is made in-house, and pizza and salad ingredients are free from artificial colors, flavors or preservatives. (And they offer gluten-free dough and vegan cheese). Create your favorite or stick with a classic, like the Red Vine with Ovalini mozzarella, cherry tomatoes, Parmesan, basil, red sauce and olive oil drizzle. Salads range from a classic Caesar to kale, quinoa and cranberries. Beverages include lemonades, aguas frescas, real cane sugar sodas plus beer and wine.
The spacious, 5,000-square-foot eatery features two open hearth ovens and seating for 200 and accepts the Disney Dining Plan. Blaze Pizza was designed as part of the Disney Springs architecture to resemble an 1850s-era sawmill that's been contemporized, and uses single-species wood in the open kitchen and ordering area, including lumber milled from a Cypress log felled more than 200 years ago and reclaimed from Florida's Apalachicola River. A large covered patio with seating cantilevers over the waterfront.
6 – New Animated Magic Shot at Buzz Lightyear Space Ranger Spin
The attraction photos at Buzz Lightyear Space Ranger Spin in Magic Kingdom have been enhanced with some out of this world magic. This attraction with now featured an Animated Magic Shot with Buzz Lightyear. To access this Animated Magic Shot, your can use automatic photo association by wearing an active MagicBand during your mission, or you can associate your park admission card or Memory Maker card via the touch points at the preview wall at the end of the attraction. Either way, Star Command will link both an attraction photo and an Animated Magic Shot to your account. While all guests can view this new Animated Magic Shot in your account in the My Disney Experience mobile app, or at MyDisneyPhotoPass.com, an active Memory Maker entitlement is required to download or share it.
7 – More Restaurants Added to Tables in Wonderland Discount Program
Effective Friday, August 5, 2016 four new locations have been added to the Tables in Wonderland Discount program. Jock Lindsey's Hangar Bar at Disney Springs, Jungle Skipper Canteen at Magic Kingdom, and Tiffins and Nomad Lounge at Animal Kingdom have been added. The Tables in Wonderland Card allows guests to receive a 20% discount on food and beverages at these and many other locations around the Disney World Resort. The discount program is available to Florida residents, Disney Vacation Club Members and Annual Passholders. We are Tables in Wonderland card holders and it has saved us a lot of money over the years! We are thrilled at these locations being added to the participating locations.
8 – runDisney Race Enhancements
runDisney announced this week two new race enhancements that have been long overdue. First, now all runDisney 5k races will offer a "metal" medal for their race accomplishments. Previously, all 5k racers earned rubber 5k medal, which were always a bit of a letdown. Many work very hard for their 5k races and wanted a "real" medal. Finally, Disney has upgraded these medals. Starting with the Disneyland Half Marathon Weekend, the Disneyland 5k medal will be the first to receive the upgrade. The second enhancement is that all future event guides will now be digital. The guides will be accessible from any device-computer, tablet, or smartphone. They will feature up to date race weekend information. 
9 – Re-Imagined Flying Fish Now Open at Disney's BoardWalk
Reservations are now available for guests to visit the re-imagined Flying Fish restaurant at Disney's BoardWalk. The entire interior, including the on-stage kitchen, has been redesigned. There is also an all-new menu crafted by Chef Tim Majoras, a veteran of the Flying Fish kitchen. The seafood-centric menu features entirely sustainable fish and shellfish, and includes Chef Majoras' creations such as corn-crusted wild Gulf shrimp, wild Alaskan king salmon and plancha-seared Hokkaido scallops. Meat eaters will love, the Wagyu filet mignon, Kurobuta pork belly and bison striploin. General manager and sommelier Stig Jacobsen has crafted a new wine list with nearly 80 selections by the glass.
10 – Bibbidi Bobbidi Boutique Limited Time Offer
As part of the Grand Opening Summer Celebration at Disney Springs, Disney is offering a limited time offer at the brand new Bibbidi Bobbidi Boutique located next the Once Upon a Toy in the Marketplace neighborhood. Annual passholders, Disney Vacation Club Members, Disney Visa Cardmembers, and guests staying at a Disney World Resort Hotel will receive a 10% discount on reservation for guests ages 3-12 from August 7-September 5, 2016. This offer is only valid at the Disney Springs location. Reservations for guests ages 3-12 at the Bibbidi Bobbidi Boutique are highly recommended. Appointments can be made up to 180 days in advance by calling (407) WDW-STYLE (407-939-7895). You can also visit DisneyWorld.com/Style for more information about this experience.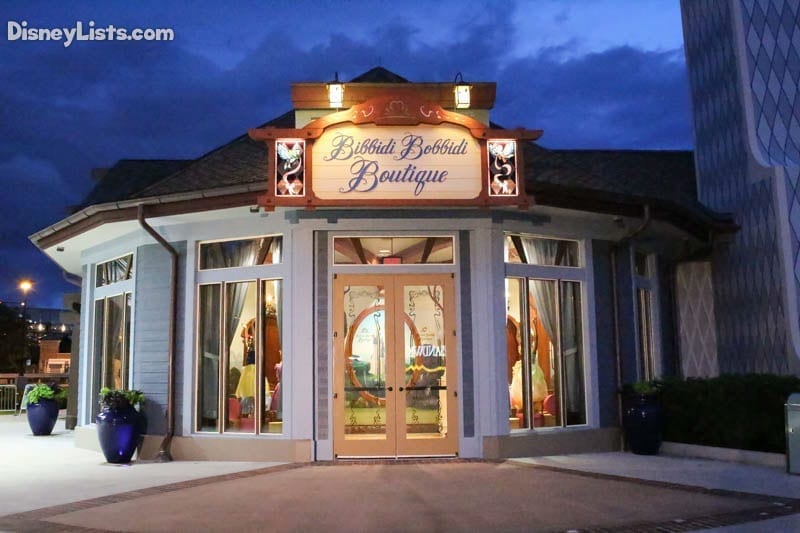 11 – Breakfast Discontinued at Sunshine Seasons in The Land
Please note that at this time, Sunshine Seasons in The Land has discontinued it's breakfast service. The new operating hours are 11:00 am – 9:00 pm. This move appears to be permanent, however, we may see breakfast returning during seasonally busy times. Be sure to check your Park Map for up to date hours when you visit.
12 – Tables in Wonderland Special Discount at World of Disney Through Labor Day
As part of the Disney Springs Grand Opening Summer Celebration, Tables in Wonderland Members can receive 20% off merchandise purchases at World of Disney in Disney Springs now through Labor Day. You must present a valid Tables in Wonderland Card with valid photo ID to receive the discount. The name of the valid card must match the name on the photo ID provided.
13 – ESPN to Build New Cheer & Dance Sports Complex
Earlier this year, Disney announced plans to build a new sports venue at the ESPN Wide World of Sports Complex. Recently, Disney revealed more details about the venue. Here are the new details from Disney Cast Member Darrell Fry:
The new indoor sports venue, which will be adjacent to the Jostens Center, will feature a flexible design that can morph from one large competition space capable of seating more than 8,000 fans to as many as four separate competition areas. It will be so flexible that it can be configured to host a variety of other sports, such as basketball and volleyball, as well as concerts.
It will be the only venue of its size in America that is specifically designed with cheerleading and dance competitions in mind, offering special warm up and practice areas as well as spaces for judges and officials.
The facility, expected to be complete within the next 18 months, will perfectly complement the growing number of prestigious cheerleading and dance events at Disney. Currently, the sports complex plays host to nine cheerleading and dance competitions, such as the National High School Cheerleading Championships in February.
14 – Disney Offers Costly Star Wars Rebels Interactive Adventure
Star Wars fans now have the opportunity to purchase an all new Star Wars Rebels Interactive Adventure through Disney Floral & Gifts. Here are some details about the missions from Disney writer Jean Volante:
Top Secret Mission Detail #1: The Mission
The Star Wars Rebels Interactive Adventure takes you from your resort room "barracks" on an interactive role-playing mission to the Star Tours Attraction You'll go "under cover" as an Imperial Security Officer, complete with rank bar, cap, satchel, and diversion tattoos. The Empire is always watching, so make sure they don't identify you as the Rebel Spy!
Top Secret Mission Detail #2: The Tech
The adventure features unique technology exclusive to this experience. Through an augmented reality app on your smartphone, Ezra Bridger leads you on a mission to thwart the Empire. By scanning targets or "wayfinders" featured around your resort room and Star Tours, Ezra leads you to hidden information and gear needed to complete your mission. The rebel tech on your phone allows you to experience the adventure again and again, even after returning home from the Disney Parks!
Top Secret Mission Detail #3: The Gear
With equipment to help on your adventure, the mission includes a disguise and your data card to transmit information to the rebels at Star Tours. Other collectibles include a Jedi holocron, lightsaber, Rebel journal, 4 Empire recruitment posters, and an Empire door banner. Have multiple rebels in your party? You can add-on elements of this adventure for everyone to experience!
Once you've completed your mission, you'll be rewarded like any true hero with a Medal of Bravery. Presented in a rebel lock box wrapped with a Phoenix symbol, this medal can only be recovered upon completion of your mission. Like the one seen in the film Star Wars: A New Hope, the medal's design features a lanyard, which can be personalized, to identify your victory.
Incredibly, this experience costs a whopping $499.99! And that does not include your theme park ticket to Hollywood Studios. These are the items you receive with the experience:
(1) Empire Door Banner
(4) Empire Recruitment Posters
(1) Imperial Security Satchel
(1) Imperial Rank Bar
(1) Rebel Utility Blanket
(1) Medal of Bravery with box and fabric wrap
(1) Set of Rebel of Diversion Tattoos
(1) Rebel Data Card Lanyard
(1) Holocron
(1) Wayfinder set and Mission Briefing
(1) Imperial Security Cap
(1) Kanan's Lightsaber
(1) Star Wars Rebel Journal
What do you think? Will you be purchasing this experience for your Star Wars fans? Let us know in the comments below.