Are you ready for the DisneyLists Attraction Challenge? Looking for a challenging way to conquer the attractions at Disney World? Yes? Then these articles are for you. Simply ride all of the attractions on this list and you will earn bragging rights and your friends will be jealous. Well, maybe not, but you'll have a fantastic time. How many challenges can you complete? For extra credit, conquer them all in one day! (Be on the lookout for more Attraction Challenge articles coming in the next few weeks).
Do you remember that moment? It was an unbelievably exciting moment in our childhood when we stood tall under that height bar in front of a Disney World attraction and… YES! We were FINALLY tall enough to ride the 40-inch height requirement attractions we had been waiting for! Sure, there are tons of fantastic attractions for guests of any height – but what we call those "over the hill" attractions always beckon young ones to drink their milk so they can grow taller! Here's a run-down of the eight, 40-inches or taller attractions that make "over the hill" sound like the best thing that could ever happen.
1 – Big Thunder Mountain Railroad
It's "The Wildest Ride in the Wilderness" alright! Yes, this attraction is for those 40-inches and up, but sometimes we feel like WE are even too small to ride. This coaster slides riders side to side with nothing but a lap bar to cling to! If you've never bumped in and out and all around this mine filled Big Thunder Mountain in your railroad style seat, then you're missing out. Legend has it this mountain is haunted which scared all the miners away – leaving it looking like a ghost town in the middle of Magic Kingdom! Hold onto your hats as Big Thunder Mountain's rickety track is anything but an easy going ride for those fresh to 40-inch attractions.
2 – DINOSAUR
Who's up for a secret mission? All those 40-inches or taller are welcome to take a thrilling ride on DINOSAUR located in Animal Kingdom with the chance to help with the secret mission of bringing a dinosaur back in your Time Rover from the Dinosaur Age. This sounds like it can't be too difficult, right? So why do you have to be at least 40-inches in height? Let's just say – this is one rough ride through unfamiliar terrain all while being chased through a meteor shower by carnivorous dinosaurs in the dark! Yikes!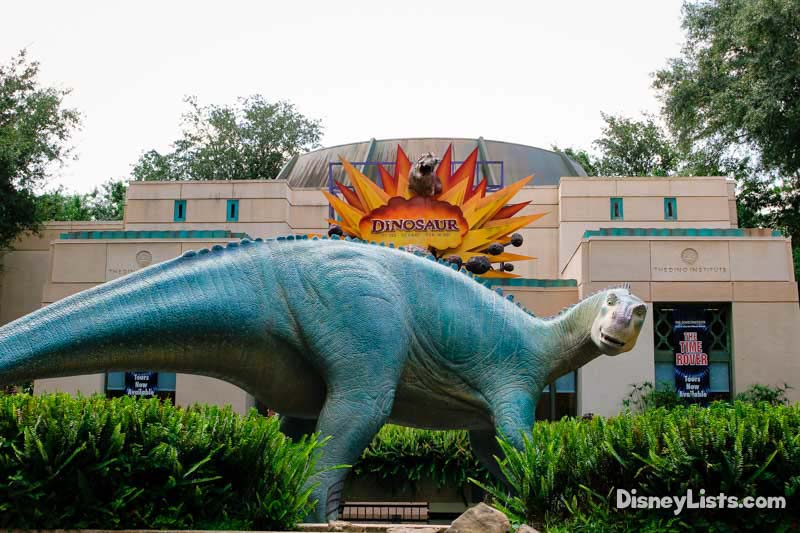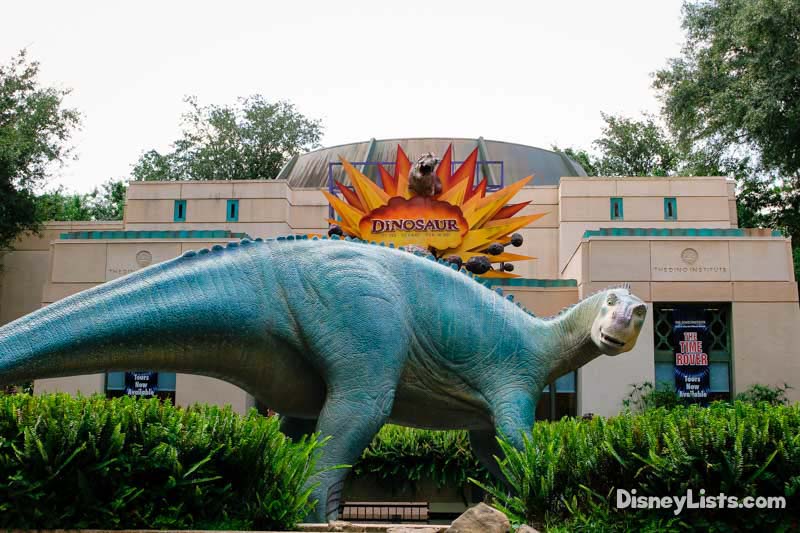 3 – Soarin'
Have you always wanted to fly? Here's your chance! Glide above beautiful panoramic images, feel the breeze on your face, and smell the amazing scents you see before you. The newly refurbished Soarin' with new panoramic images from around the world are absolutely stunning on the enormous IMAX theater. The best part is you get to enjoy the show 40-feet above ground! So, forget flying in your dreams – it's time to soar on into Epcot's Soarin'.
4 – Splash Mountain
This log-flume attraction at Magic Kingdom is a smooth sailing ride and looks innocent enough when inside. The sweet songs, cute scenery, and friendly audio-animatronics throughout the ride make for a pleasant voyage for really all ages. But alas – you begin to understand the 40-inch height requirement when you spot the steep, climbing track that has to end somewhere! Splash Mountain spits you out as you sail down the mountain side, splashing into the water below. Will you get wet? Chances are… YES!
5 – Star Tours – The Adventures Continue
Head to Hollywood Studios to explore the galaxy in a 3D motion-simulated space flight that features special effects that make all Jedi's 40-inches and up feel the force. Not only do riders experience flying around the galaxy but somehow we always end up in trouble and become part of a thrilling space battle! You'll need to be 40-inches for this one simply because of the large amount of movement you'll be experiencing. Even with your seat belt, you'll still find yourself reaching for the hand straps to hold on to. The best part of Star Tours is that each experience can be slightly different from the other – just depending on the random computer selections with multiple story combinations. So, enjoy this one time and time again young Jedi!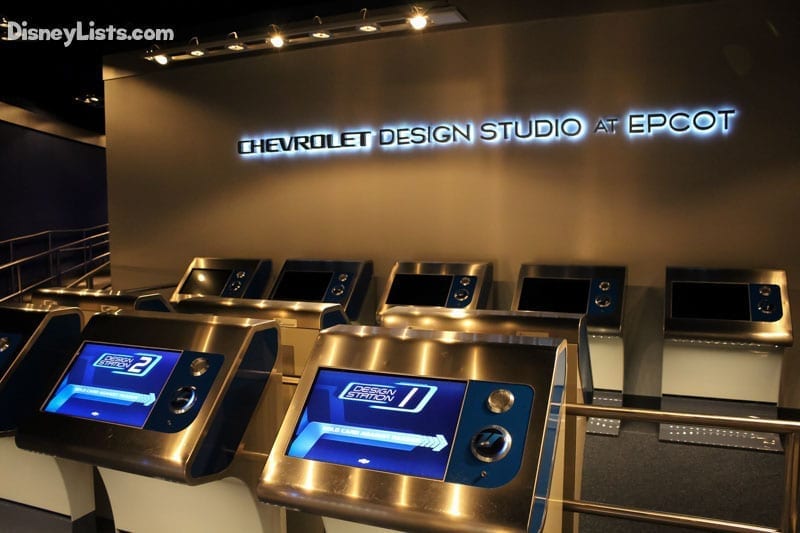 Test Track Design Studio6 – Test Track
One of our favorites! We love the innovations this attraction offers including the ability to virtually design a car with careful planning in regards to capability (handling), responsiveness (maneuverability), efficiency (fuel-saving and environmentally friendly), and power (speed) in mind. Once your design is complete, you'll be able to test out your ride in comparison to other guests' designs. The simulation car is a convertible top and reaches top speeds of 65mph! This Epcot attraction is likely 40-inches because of the open air speed guests experience.
7 – The Twilight Zone Tower of Terror
Even though you may be tall enough now to ride the Tower of Terror at Hollywood Studios, chances are you may still be too nervous to do so. There is just something about plummeting down an elevator shaft than back up again multiple times while surrounded by creepy sounds and spooky ghosts that gives us chills talking about it! We can say however that it's totally worth overcoming the fear factor to ride this attraction as it is unexpected each time and extremely unlike any other Disney World attraction – which puts it easily in our top 5 favorite rides!
Can you defeat the "Over the Hill" – 40-inches to ride challenge? We'd love to hear about your challenge experience!
For a no obligation, FREE Quote on a Disney vacation package, please contact our travel partner Magical Vacation Planner at 407-442-0227 (407-442-0215 for Spanish). You can also request a FREE quote online by Clicking HERE.