Honestly, we love ALL things about meeting characters at Disney World! We simply can't get enough of the classic characters such as Mickey Mouse, the Villains such as Cinderella's stepsisters – Anastasia and Drizella, and even the other characters such as Sofia the First from the Disney Jr. channel. With over 50 character experiences available on Disney World property, you are likely to spot a favorite character while on vacation at Disney. So, what is it that makes us stand in line and await our moment with a character? That's easy – here are our top 6 things we love about meeting characters at Disney World!
1 – Characters Comes to Life
We've watched our favorite Disney movies or television shows time and time again. We've read the books and imagined what it would be like to join in that fantasy world. We can even recite a few words and can sing along to our favorite songs from the movie or soundtrack. But, when meeting characters at Disney, it's as if the characters jump out of that imaginary role and come to life! Entering a meet and greet location and seeing that character walking around, waving, and at times talking – our imagination comes to life right in front of our eyes!
2 – Warm Hugs
Olaf had it right – warm hugs are the best! While some may settle for a handshake with characters – we go right in for the hug. Characters may be soft and cuddly (Winnie the Pooh) or hard and plastic (Buzz Lightyear), but we still welcome them into our hearts with a sweet hug to remember the moment. Hugs, high fives, silly dances, waving, and shaking hands – all the perfect way to let a character know you are thrilled to finally be seeing them.
3 – Memories Made
Unexpected magic is the best! If you've ever met a Disney character, chances are you'll relate to this one. There comes a point in every vacation where a very special moment is made. This usually happens several times actually – but certain memories stand out for us especially when it comes to meeting characters. It sounds silly but we can still recall when our family met Mickey Mouse at Town Square Theater for the first time… and he was talking! We had met Mickey before but never with him talking. We aren't sure which of us in the family was more amazed and in awe. Mickey made a silly joke, and we all stared at him, still in shock that he was talking to us! We still talk about that encounter, along with several different character experiences. We love knowing that memories are easily made when it comes to meeting characters.
Editor's Note: Mickey no longer "talks" while greeting guests at Town Square Theater.
4 – Fantastic Photos & Autographs
Go right ahead and purchase one of those cute Disney frames from a gift shop because we have no doubt a moment will be captured on camera with a character that you'll likely want to frame so everyone that visits can see it! PhotoPass Cast Members are experts at snapping a photo at the perfect moment. We also love obtaining autographs when we meet characters. Our daughter has several autographs and has fun looking back at them between visits.
5 – Disney Mixes It Up
While there might always be the regular characters situated in respectable places, we also appreciate that from time to time, you might be surprised by a unique or new character. For example, we love meeting Peter Pan, but it's also fun when Wendy joins him! Or maybe you have a love for Ralph and Vanellope, and you can meet them at Epcot along with Inside Out's Joy. Plus, Disney might have a spread of the typical characters, but it's fun checking them out at different parks because they are in different costumes at various locations.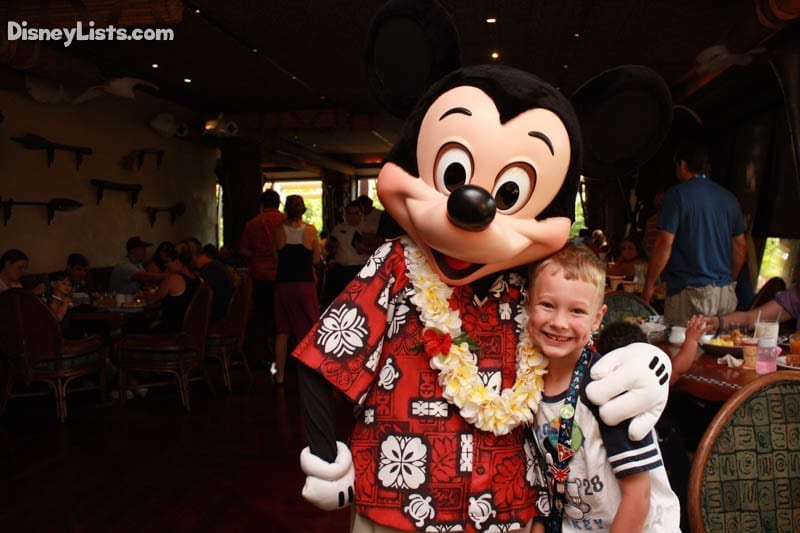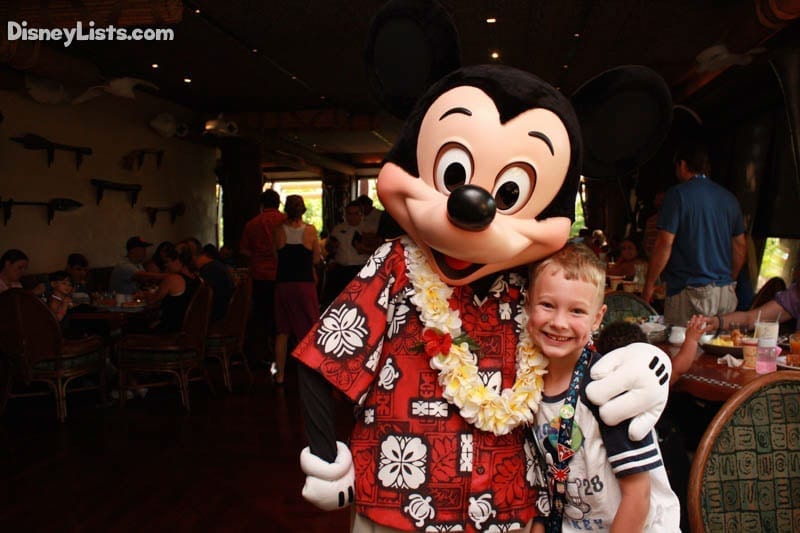 6 – Multiple Characters at Once
Last on this list, but not least – we love meeting multiple characters at once! You'll notice that at several meet and greet locations, Disney will not just have one princess but two. Or maybe when you go to meet Donald, you'll also have a chance to meet Goofy – all within the same line. This is such a great way to save time and still have a chance to see your favorites! Better yet, dine at a character experience meal such as Chef Mickey's, 1900 Park Fare, or Topolino's Terrace at Disney's Riviera Resort and enjoy multiple characters visiting you while you dine at your table. We love the ease and excitement that goes into knowing there is more than one character up ahead!
These are just 6 things we love about meeting characters at Disney World – but it feels like we could go on forever! What do you love about meeting characters? We'd love to hear from you!
For a no obligation, FREE Quote on a Disney vacation package, please contact our travel partner Magical Vacation Planner at 407-442-0227 (407-442-0215 for Spanish). You can also request a FREE quote online by Clicking HERE.