The Skipper Canteen is one of the newest restaurants in all of Walt Disney World, particularly at the Magic Kingdom.  The location of this restaurant makes it extremely popular and the correlation to the Jungle Cruise attraction has Disney fanatics extremely excited for this one, so you will definitely want to add this one to your vacation agenda.  Here are 7 things you must know about the Skipper Canteen:
7 – How do I get there?
If you enter Adventureland from the front of the park close to the castle, the restaurant will be on your right side not very long after you enter the area.  You will reach the restaurant a little ways before you would reach the Jungle Cruise attraction.
6 – There is a fun, detailed backstory. 
All Disney restaurants have amazing themes, stories and details, but this one is exceptionally special.  The story behind this restaurant is that the loveable and goofy skippers have decided to open their own restaurant for travelers and fellow adventure seekers.  The cast members at the location stay in character and make the experience super fun.  The dining room itself consists of 3 different dining rooms that will have you wanting to come back so you can experience all 3.  The first is the Jungle Room, which is supposed to be an actual parlor of Dr. Falls.  The second is the S.E.A. Room, which used to be meeting place for the Society of Explorers and Adventurers.  The last is the crew's Mess Hall which was from the colonial-era.  They are such fun and make the restaurant an immersive experience that pairs nicely with the beloved Jungle Cruise attraction.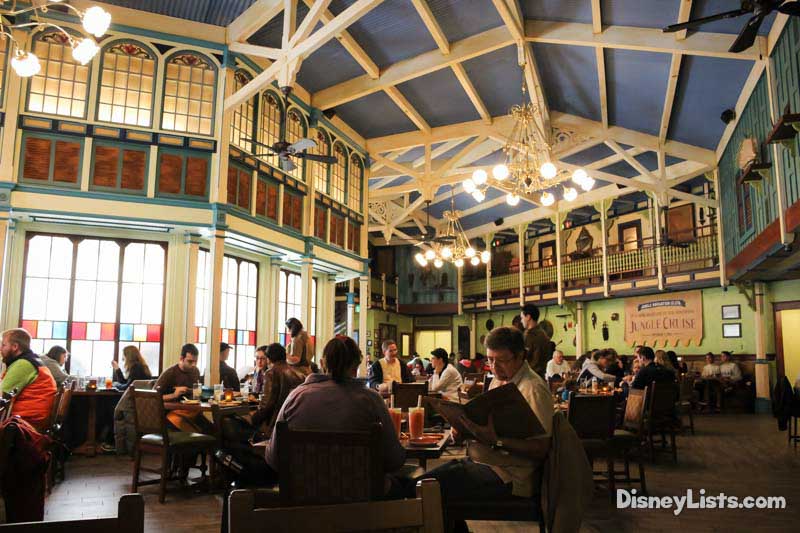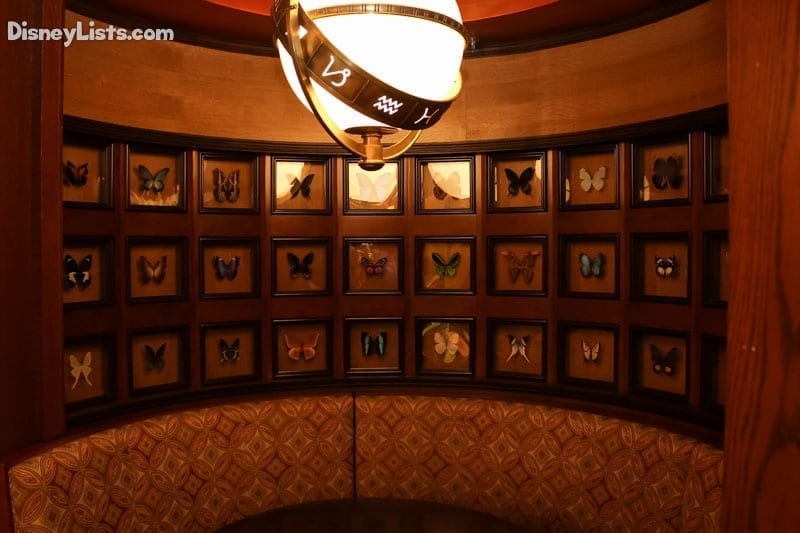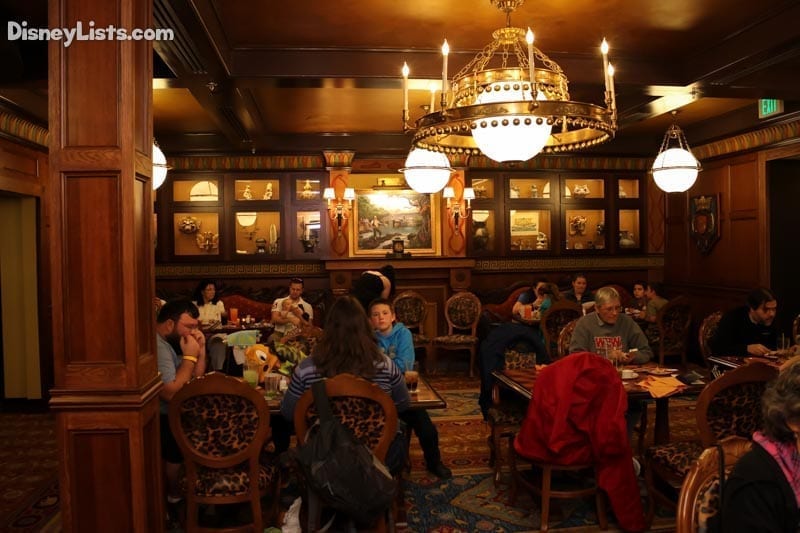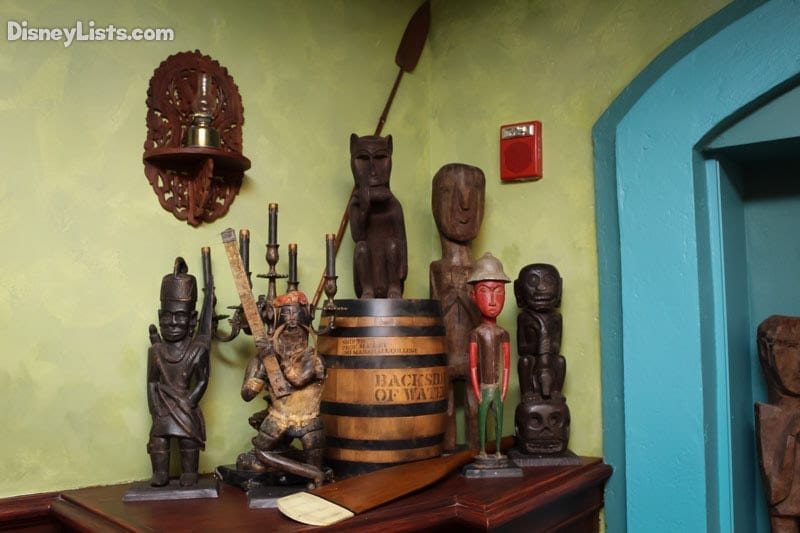 5 – Open for lunch and dinner.
Restaurants in the Magic Kingdom are always extremely popular, since it is the most popular theme park in the world.  It is great to have another amazing table-service location and for it to be the only one in Adventureland.  What is even better is that the restaurant is actually open for lunch and dinner services.  Both services have the same menu so you don't feel like you are missing out if you don't get the desired time or service that you wanted!
4 – Advance Reservations can be made.
When the restaurant first opened there weren't reservations offered, but now advance reservations are available for both services and I highly recommend that you make them as early as possible.  The restaurant is extremely popular as any new restaurant is.  This one just also happens to be amazing, so I have every inclination to believe that it is going to stay popular. So make your dining reservations to secure your spot!
3 – This isn't your normal theme park food.
This isn't the quick service options or burger and fry options you may expect from theme park food.  This is a real table service restaurant with real table service options that are inspired from African, America, Asian and Latin cuisines.  There is sure to be something that will appeal to everyone's taste buds.  If you are a steak person, you have to try the steak here.  My husband absolutely loves it.  The Yuca planks that it is served with are also delicious.  Another favorite menu item is the African-inspired grilled lamb chops.  They are so savory and delicious with the tasty African spices and the African stew that accompanies it.  For starters we love the House-Made Arepas.  They are delicious and the whole family loves them.  I am getting hungry just writing about the food and dreaming of my next trip to the restaurant!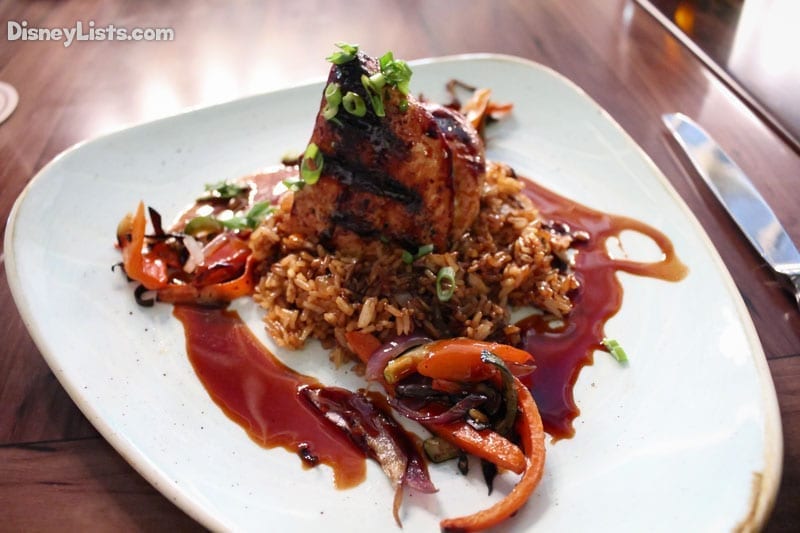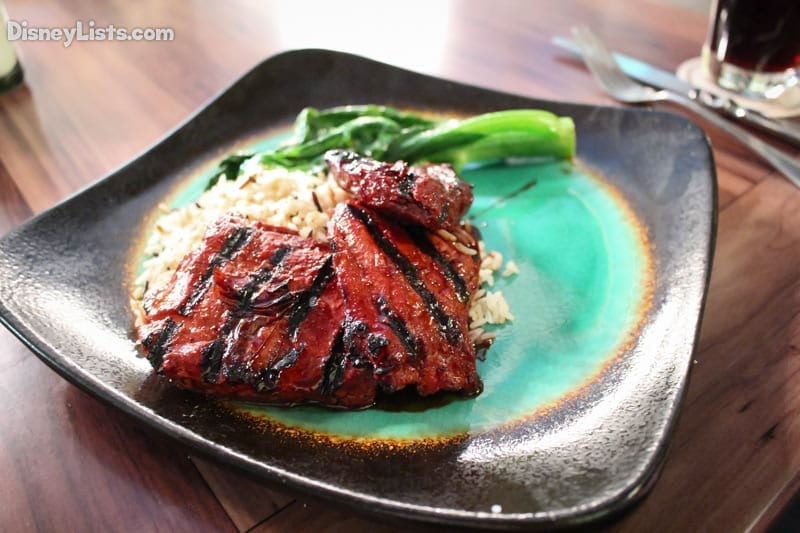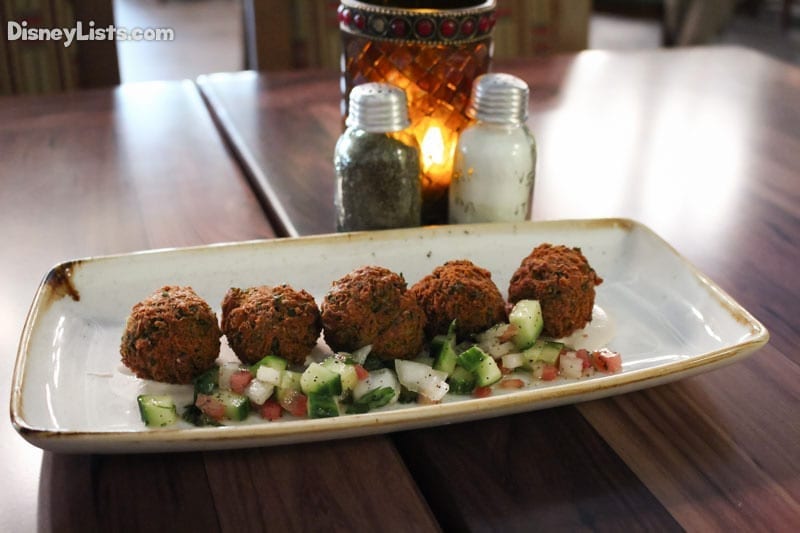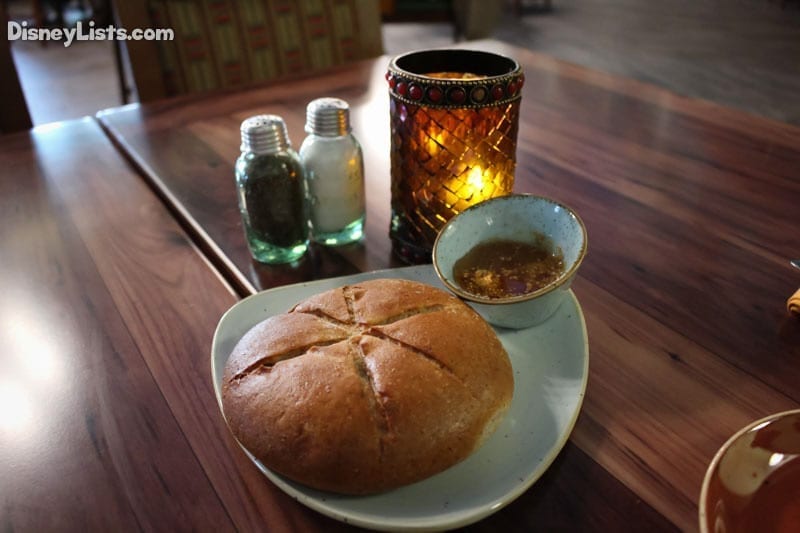 2 – Save room for dessert.
The desserts at the location are just as tasty and adventurous as everything else in the restaurant.  Our favorite is the Kungaloosh! It is an African take on chocolate cake with bananas and ice cream with cashews and caramel.  Then whole thing is topped with coffee dust which definitely makes the dessert.  There are a few other options that look completely delicious, too!  These are very unique to the location and you will definitely want to at least give one of them a try during your visit!
1 – Alcohol is now served at the restaurant.
As of December 23, 2016, Skipper Canteen now serves alcoholic beverages. Beverages must be consumed within the restaurant and cannot be carried into the park. There are also tons of delicious non-alcoholic options including punches, slushes and sodas from other countries.  Don't worry, you can also still get the traditional Coca-Cola products plus teas and coffees, too.
For a no obligation, FREE Quote on a Disney vacation package, please contact our travel partner Magical Vacation Planner at 407-442-0227 (407-442-0215 for Spanish). You can also request a FREE quote online by Clicking HERE.