The Boneyard Playground is definitely a favorite for my kiddos.  They love that they can get a little bit of freedom in the parks rather than constantly holding one of our hands or sticking right by our sides the entire time.  It is definitely a place where kids can be kids, and they love it!  If you don't know much about the area, here are 8 facts and secrets that you will definitely want to check out.
Editor's Note: During the phased reopening of Walt Disney World in 2020, this experience may not be available. 
8 – What exactly is the boneyard?
This area is a parent's dream!  The entire site is an interactive playground where children can run and play to their heart's content.  This is a great way to let them run around and run off some of their extra energy that they may have from riding around in a stroller or from impatience of waiting in lines throughout the day.  There are slides, a sandbox, places to run and crawl and so much fun for kids to get a more hands on dig site experience.
7 – This is a kids' attraction.
While adults that are a little on the smaller side may be able to fit through some of the areas, this is definitely a playground that is designed for children.  The playground is covered with materials to help lessen impact if there are any bumps and falls to keep the kiddos safe and accident free as they run, crawl, jump, slide and play.  The playground is designed for children that are at least around 4 years old, so it isn't a good idea to let kids younger than 4 in there so that they don't get lost in there are risk getting hurt around the bigger kids.  Your kids are going to love getting to run around and play!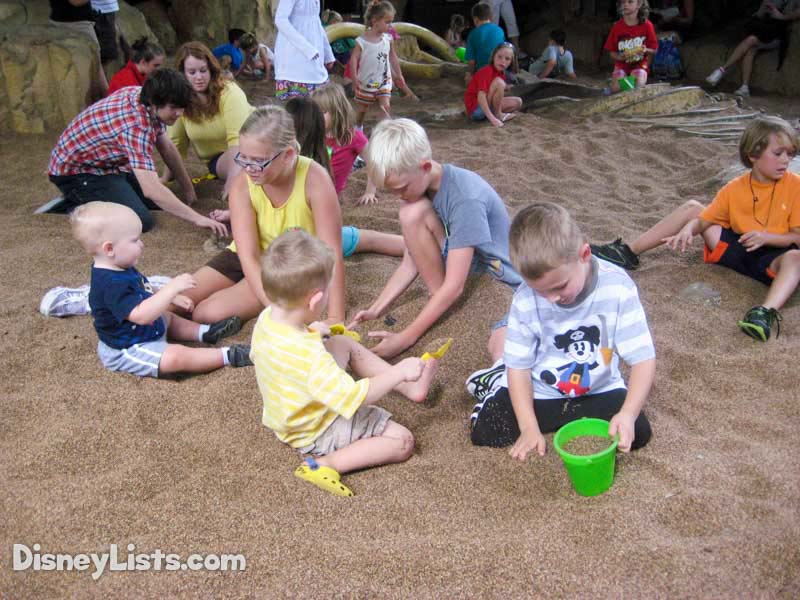 6 – What is the bouncy material?
There is this bouncy, cushiony material that covers a lot of the play area, which helps to keep the area safer for the children that are playing on it.  Disney refers to this material as "safety deck".  The "safety deck" material isn't new to the Boneyard playground, it was also used in the Honey I Shrunk the Kids play set at Disney's Hollywood Studios.
5 – The sandbox area isn't actually sand.
Once you actually touch and feel it, you will see that it doesn't exactly have the same consistency as sand.  It is actually called "Texas Grit".  This material has even been used part of the bases for some grouts.  The material is favorable in and environment like this because it doesn't stick to the skin or clothes very easily and brushes off very well.  It doesn't allow for building shapes that well, but does great for pouring and digging around in.
4 – There is a Hidden Mickey.
Look around at the bouncy, soft ground covering that covers the area that is under the drinking fountain on the main level of the playground.  You will find a hidden Mickey head there and can cross this one off of your list for hidden Mickey sightings throughout the park.
3 – The "dinosaur bones" in the playground were made from REAL dinosaur bones.
Well, not from real dinosaur bones directly, but the casts that were used to form the bones were cast from real bones.  Disney was able to access bones from various dinosaur parks like Utah's Dinosaur National Park in order to use them to make casts and then fill the casts with plastic cement in order to mold the "bones" for the attraction.  So the bones themselves may not be real life bones, but they are pretty close and at least have an accurate look and design as you would see at a real dinosaur park.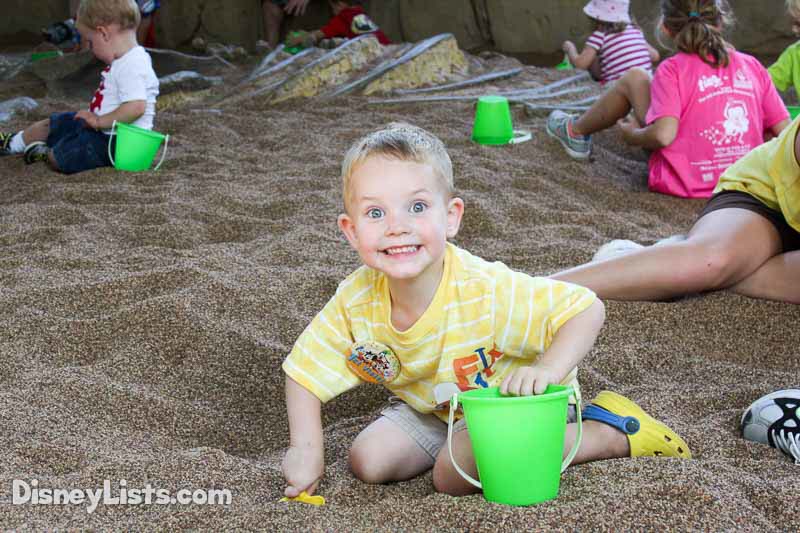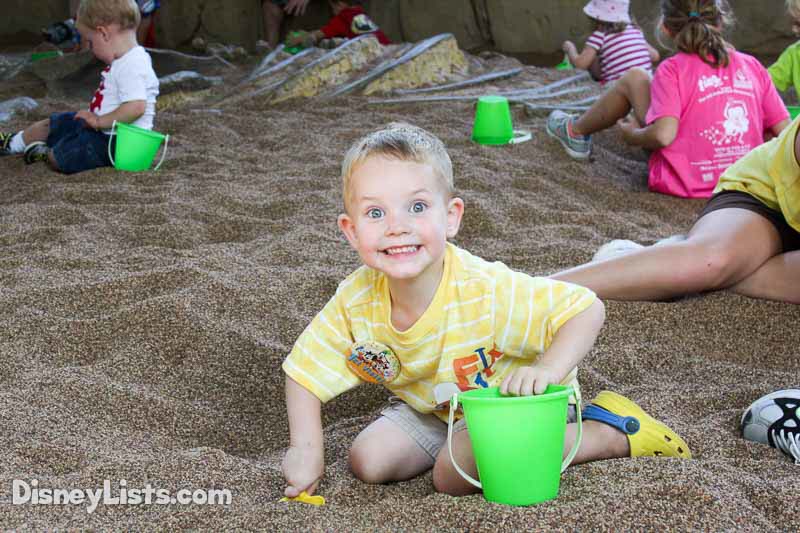 2 – Look closely at the sign for the Boneyard.
If you pay attention to the sign for the attraction as you approach, you will notice that sign has a familiar look.  That is because the sign is actually a replica of the shoulder blade for the Stegosaurus.  It was also made using the technique that we referenced previously with casts from real dinosaur bones.
1 – Opening day attraction for Animal Kingdom
The Boneyard Playground was actually one of the opening day attractions when Disney's Animal Kingdom park first opened on April 22, 1998 (which is also Earth Day).  Young guests have been able to run, play, dig and explore on this attraction since the very beginning of the park history, which is pretty cool!  Be sure to listen in the area for the music playing in the area which are spins on classics played on W-DIG radio, along with various chatter and talk that keep the area perfectly themed.
For a no obligation, FREE Quote on a Disney vacation package, please contact our travel partner Magical Vacation Planner at 407-442-0227 (407-442-0215 for Spanish). You can also request a FREE quote online by Clicking HERE.