Disney has announced big changes to opening procedures at Magic Kingdom. The traditional Welcome Show will now sadly be a thing of the past. However, guests will now be able to get a jump start on their day in the park a little earlier. Read below for full details.
Here are the details from Disney cast member Jennifer Fickely-Baker
New enhancements are coming to the way guests will experience the opening of Magic Kingdom Park – starting on January 9!
If you've experienced the park's "opening moment" during previous vacations, you may recall waiting at the front of the park to kick off the day.
Beginning January 9, guests will be allowed to enter the Main Street, U.S.A. area of the park even earlier than the park's scheduled opening time. This will allow guests time to savor the charm of Main Street, U.S.A., enjoy breakfast or a warm drink at the Main Street Bakery featuring Starbucks. Then promptly at opening, a new welcome show will officially open the park for the day on the Castle Forecourt Stage. A Royal Herald will appear to deliver a proclamation and welcome a few familiar characters to the stage, officially opening the park so "the magic can begin!"
This is an interesting move by Disney. While always striving to move forward with new entertainment and shows, many guests feel the opening show with its signing, dancing, characters arriving by train, and official family of the day is quintessential Disney. The show is such a longstanding tradition. It certainly will feel very different without the show!
The change serves several purposes for Disney. First and foremost, it gets guests into the park and the shops and restaurants and spending money earlier. Second, it alleviates substantial crowding in a small area of the park which could potentially create security issues. Finally, it will go a long way toward spreading out very long, slow and frustrating lines to enter the park first thing in the morning.
Reaction among Disney fans has been mixed. Some are applauding the change due to crowding in the space just outside Magic Kingdom. This area, including the security and ticket entry points get very backed up on busy mornings due to the holding of guests for the Welcome Show. It is also a very slow crawl though the tunnels once the show is finished. Many are excited for a more leisurely entry into the park and the ability to get coffee, breakfast and shopping done before the park officially opens.
Many are hoping this is a temporary move. The Walt Disney World Railroad will be closed for refurbishment from January 9 – February 16, 2017. Could this new show simply be a way to open the park without the Railroad? Unlikely. The Railroad has been under refurbishment before with the Welcome Show still operating at the train station. As mentioned above, there are a number of benefits for Disney with this change and it likely has nothing to due with the refurbishment of Walt Disney World Railroad.
This move will also affect a "cheat" long used by Disney guests looking for that ever elusive photo in front of the castle without people in the background. Many guests who were able to get dining reservations at Crystal Palace or Cinderella Table were able to enter the park early for their reservation and snap a photo in front of the castle. Disney has not clarified how early Main Street U.S.A will open. If it is only 30 minutes then it still may be possible to get in before other guests. For example, if the park opens at 9:00 am, then guests with an 8:00 am dining reservation could still get early access.
We'll be there on January 9 to get catch a glimpse of this whole new opening experience. Be sure to sign up for our newsletter so you don't miss out on getting the scoop on the new opening.
RELATED ARTICLE: Top 10 Reasons to Get Up Early on Your Disney Vacation
by Lauren Repei
Many people may shudder at the thought of getting up early on vacation, but here are 10 reasons why we think it's worth being an early riser when on a Disney vacation.
10 – The Heat
The Florida heat and humidity can make guests tired, dehydrated and cranky. Arriving early allows guests to enjoy the parks before the heat and humidity really set it in. You can pack a great deal into the morning when you have more energy, and once the sun starts getting hot around noon, you can duck inside for lunch or take a break at your resort and return to the parks later on in the afternoon or evening.
9 – Less Crowded
If you arrive at rope drop you'll beat the crowds. It's great to feel like you can just stroll down Main Street USA and take in the atmosphere and the details without having to shuffle behind swarms of people. Even if you rush to get to the park for opening, the lack of people will allow you to start your day at the park a little more leisurely.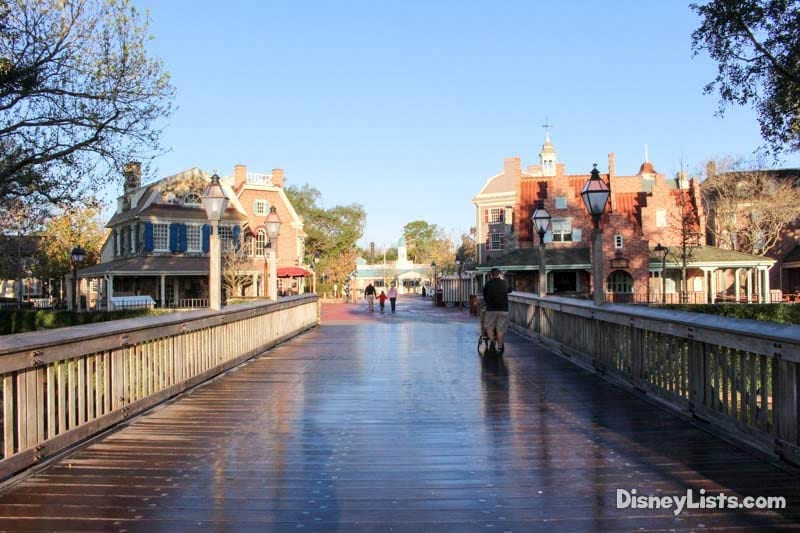 8 – Jedi Training: Trials of the Temples 
The Jedi Training: Trials of the Temples is a very popular show at Hollywood Studios. Children ages 4 -12 can participate in this 20 minute show, but spaces are limited. This is such a unique and memorable experience for young Star Wars fans that it would be a shame to miss out on it. The best way to ensure that your young Jedi doesn't miss their training experience is to sign up as soon as the park opens. So head over to Indiana Jones or the 50's Prime Time Café at rope drop to sign up for the Jedi Training!
7 – Picture Opportunities
The photographers are ready and waiting for you when the parks open, so this is the perfect time to have your picture taken in front of Cinderella Castle, The Tree of Life, or on Hollywood Boulevard. You're less likely to have strangers in the background of your photos and you'll also be able to get the shots you want without having to maneuver through and around people.
6 – Relaxed Breakfast
Some of the restaurants at the resorts can get quite noisy and busy for breakfast. It's a good idea to fuel for the day ahead and the perfect way to do that is with a Mickey Waffle, but that waffle is much more enjoyable if you beat the crowds. Getting up early to have a quiet relaxed breakfast is great, even if you don't want to rush out to the parks afterward. It allows you to ease into your day.
5 – Breakfast at the Parks
There are a number of restaurants in the parks that open for breakfast at 8am, which means if you make a reservation for breakfast you gain access to the park prior to it opening. The attractions don't open until the park officially does, but you are able to be in the parks, and you beat the lines waiting to get in for rope drop. Some of the restaurants that are open for breakfast are Be Our Guest and Crystal Palace at Magic Kingdom, Garden Grill and Akershus at Epcot and Tusker House at Animal Kingdom.
4 – Lower Wait Times
Getting to the parks early is a great strategy for getting on more rides and attractions, especially if you want to ride them more than once. If you head straight for Space Mountain when Magic Kingdom opens, chances are you'll walk right on. Or head over to Peter Pan's Flight because that queue fills up fast, or Soarin' at Epcot. Generally the line-ups are noticeably shorter in the first couple hours at the parks so take advantage of that.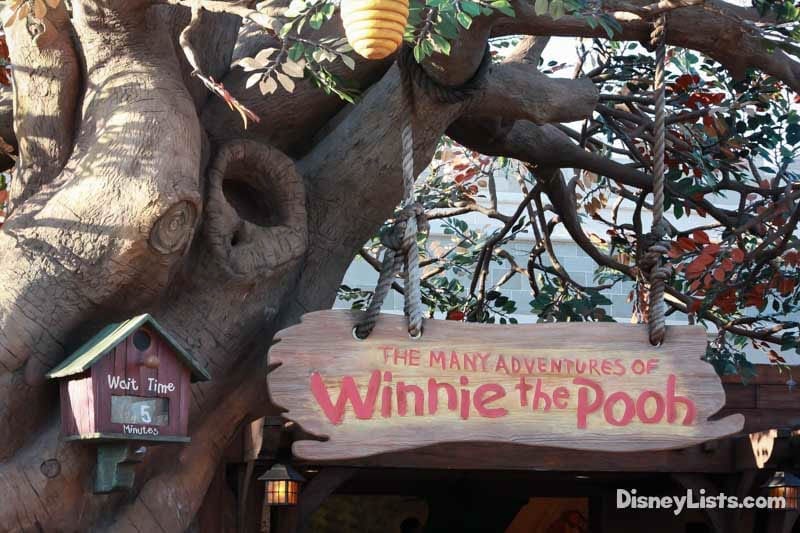 3 – Extra Magic Hours
Resort guests get the added bonus of Extra Magic Hours, which is reason enough to stay on property. Some of the extended hours available to resort guests are evening or late night hours, but there are also Extra Magic Hours in the morning. Taking advantage of this extra time in the park allows guests to ride more attractions and it also makes them feel a little extra special!
2 – The Welcome Show
Magic Kingdom puts on a welcome show about 10-30 minutes prior to rope drop, and it is worth getting up early for. The show is on the train station platform at the front gates. The citizens of Main Street USA are there singing and dancing, and Mickey and friends arrive by train to welcome guests to the happiest place on earth. They countdown to the official opening of the park and there's even fireworks! It's the perfect start to a perfect day at Magic Kingdom.
[smartslider3 slider=32]
1 – More Disney!
Getting up early gives you more hours in the day to fill with everything Disney! More time for attractions, rides, shows, shopping, characters and park hopping. There is so much to experience at Disney, and some of those experiences can only be had earlier in the day. Whether you want a leisurely morning at the parks before the crowds hit, or you want to try and jam pack as much you can into your day, getting an early start on your day is a great idea. Besides, you can sleep when you get home!