Surely it won't surprise you to know that when we started our best dessert list for Disney Springs we ended up with almost 20 different desserts worth mentioning! However, to prevent inevitable prolonged drooling over this list, we slimmed it down to the top 9 best desserts at Disney Springs. Without further ado – sweet tooth, let the cravings begin!
9 – Cinnamon Apple Crumble
Location: MacGUFFINS
Area: West Side
Price: $7.99
MacGUFFINS might be a surprise to have made the list, but this lounge located at the AMC Dine-In Theater on the West Side has a yummy dessert for movie goers or the passersby. The Cinnamon Apple Crumble dessert is a twist on the traditional dessert. Enjoy the crisp-fried tortilla basket filled with a warm and gooey apple-cinnamon crumble. What makes apple crumble even better? Of course, a scoop of vanilla ice cream with caramel sauce!
8 – Coffee Crunch Donut
Location: Erin McKenna's NYC Bakery
Area: The Landing
Price: $3.95
Erin McKenna's is a unique bakery that boasts vegan and gluten-free treats! The donuts, cupcakes, and cookies served out of here taste incredible. While you can't go wrong with just about any treat selection, we especially loved the Coffee Crunch Donut from the donut line up. Forget the cup of coffee, have a Coffee Crunch Donut instead… or just have both!
7 – Salty Carmel Cupcake
Location: Sprinkles
Area: Town Center
Price: $4.95
If the name of a restaurant is Sprinkles, chances are you can expect something tasty is coming out of there and we will be ready with our appetites! Serving cookies, ice cream, and shakes – we had to narrow it down to a Salty Carmel gourmet cupcake (almost selected the Chocolate Marshmallow Cupcake). We've learned cupcakes that come out of an ATM (as they can as be received at Sprinkles) are just as good as being handed to us over the counter.
6 – Red Velvet Burger Macaron
Location: D-Luxe Burger
Area: Town Center
Price: $4.99
The Red Velvet Burger Macaron wins a spot on this list for it's unique, or maybe just plan odd, dessert option. This is a red velvet macaron that looks like a burger! It really is rather strange to look at, but a fun dessert option for everyone in the family. If you aren't a macaron fan, try the Smoked Bourbon Gelato Shake which has a strip of bacon sticking out of it!
5 – The Earthquake Family Favorite
Location: Ghirardelli Ice Cream & Chocolate Shop
Area: Marketplace
Price: $34.95
What would a dessert list at Disney Springs be without an item from Ghirardelli? Since we couldn't include the entire menu, we went with the Earthquake Family Favorite which really is a family favorite. The price might shock you, but be advised that this earthquake is off the Richter scale! Eight scoops of ice cream and eight toppings of your selection, bananas, whipped cream, chopped almonds, semi-sweet chocolate chips and cherries. We hope the family is hungry!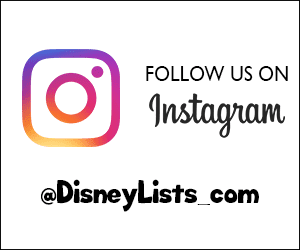 4 –  Granny Dundon's Famous Steamed Orange Pudding
Location: Raglan Road Irish Pub
Area: The Landing
Price: $9.00
Amidst the flowing beverages, Irish dancing, and lively music – this little delight is calling for you to fall in love with it! Such a unique dessert, the Granny Dundon's Famous Steamed Orange Pudding is famous because it's a masterpiece of taste. The steamed sweet orange pudding and whipped cream sounds simple enough but is an Irish celebration of flavor in your mouth.
3 – Whiskey Caramel Cornbread Cake
Location: The BOATHOUSE
Area: The Landing
Price: $10.00
The BOATHOUSE is by far one of our favorite atmospheres in a restaurant at Disney Springs. So, what else makes us want to go time and time again? It is definitely because of the Whiskey Caramel Cornbread Cake. The cornbread cake has a hint of sweetness to it, but really the sweetness comes through in the mixed Berries, whiskey syrup, and whipped buttermilk. It's just an all-around different and desirable taste that is worth the money!
2 – Cialda Ripiena
Location: Vivoli il Gelato
Area: The Landing
Price: $9.75
"Build Your Own Waffle Bowl" – Anytime you see this at Disney, chances are you are in a good place and you should stay for a while! At the Vivoli il Gelato, the Cialda Ripiena is a must-do Disney Springs experience. Select up to three flavors of Gelato or Sorbetto, top them off with whipped cream and chocolate sauce – and taste a spoonful of refreshing goodness. The Gelato flavors include: cream custard, chocolate, pistachio, chocolate and hazelnut pieces, dark chocolate, rice pudding, salted caramel, coconut, peanut butter, cherry, coffee, and banana. The most disappointing part is only choosing three!
1 – Reflection in Memphis
Location: Amorette's Patisserie
Area: Town Center
Price: $8.00
Amorette means "little love" in French. In other words, falling in love with this little pastry shop is easy to do with a taste of one of their signature pastries. We top this list off with the "Reflection in Memphis" a Peanut Butter Mousse Dome. This is a mouth-watering toasted chiffon cake with banana pate de fruit jelly, and caramelized bacon pieces. It had us at "caramelized bacon pieces".
Ok, deep breath – the list is done! Is that sweet tooth craving still strong? Be sure some of these restaurants are in your plans for your next trip to Disney Springs!
For a no obligation, FREE Quote on a Disney vacation package, please contact our travel partner Magical Vacation Planner at 407-442-0227 (407-442-0215 for Spanish). You can also request a FREE quote online by Clicking HERE.