Are you ready for the DisneyLists Attraction Challenge? Looking for a challenging way to conquer the attractions at Disney World? Yes? Then these articles are for you. Simply ride all of the attractions on this list and you will earn bragging rights and your friends will be jealous. Well, maybe not, but you'll have a fantastic time. How many challenges can you complete? For extra credit, conquer them all in one day!
Lions, tigers, and bears… OH and our favorite mouse, Mickey! Just about everywhere you turn at Disney World, you'll catch a glimpse of furry friends from those created in imagination to the real deal critters. On this attraction challenge list, we darn you to walk on the wild side with these animal encounters found at Epcot and Animal Kingdom. Just for fun, you'll see some bonus material at the end of the article if you want to add the Disney imagined animal attractions to your list!
1 – Sea Base @ Epcot
Whether you ride through the fun seashell attraction, The Seas with Nemo and Friends, or just simply walk through the Sea Base Alpha gift shop entrance – an underwater world awaits your exploration! Our one true animal encounter attraction at Epcot is the Sea Base which is home to a 5.7-million-gallon aquarium. Housing all sorts of sea creatures, this man-made ocean environment is one of the largest in the world! Beautiful coral reefs, sharks, dolphins, stingrays, sea turtles, angelfish and more call Sea Base home. Swim on in and enjoy exploring this amazing attraction of ocean and sea creature exhibits!
The rest of the Animal Attractions are located at none other than the Animal Kingdom theme park.
2 – Affection Section
If you have kids in tow that are obsessed about getting their hands on a furry friend, the Affection Section located in Rafiki's Planet Watch is the place to take them! Here they will have the chance to visit an open-air petting zoo which includes goats and sheep.
3 – Conservation Station
Also located in the Rafiki's Planet Watch area, the Conservation Station has animal encounters, a veterinary facility, and interactive exhibits making for an entertaining experience with numerous critters. The 8 themed areas include: Animal Encounters Stage, Song of the Rainforest, Veterinary Treatment Room, Backstage Tour, Eco-Web, Nutrition Center, Amphibian, Reptile and Invertebrate Windows, and Science Center.
4 – Discovery Island Trails
These trails surround the iconic Tree of Life which is designed with gorgeous, intricate animal carvings all over the trunk of the tree. The trails that wind guests around the massive tree, provide guests with a chance to encounter some exotic animals such as the Asian Small-Clawed Otter, Red Kangaroo, African Crested Porcupine, Galapagos Tortoise, and Lappet Face Vulture just to name a few.
5 – Flights of Wonder
Head over to Asia for a fantastic live show known as Flights of Wonder. You'll be amazed by the several different species of exotic and gorgeous birds. Listen to the bird trainers as they guide some 20 species of birds to show off their skills by performing amazing tasks and even flying over the crowds!
6 – Gorilla Falls Exploration Trail
It's Africa's turn to show off their gorillas, hippos, and exotic birds!  Enjoy a stroll through Animal Kingdom's meticulous replication of the tropical Pangani forest in Africa which is home to these incredible creatures. Explore this habitat and learn more about each animal while appreciating the beauty along the trail.
7 – Habitat! Habitat!
Check out the cotton-top tamarin monkey at Rafiki's Planet Watch. Habitats are not only needed for the animal to survive, but we humans need them as well! Wander the path to enjoy a self-guided tour. What can we do to ensure their habitat stays as they need it to? You might just find the answer here!
8 – Kilimanjaro Safaris
Kilimanjaro Safaris is our animal encounter must-do on this list! Explore the closest experience to a true African Safari in Florida. This 18-minute cruise in your expedition vehicle while on the look for the 34 different species, is an incredible adventure! The scenery, animals, bumpy ride, and informative guide make Kilimanjaro a hands down must-do for animal encounters.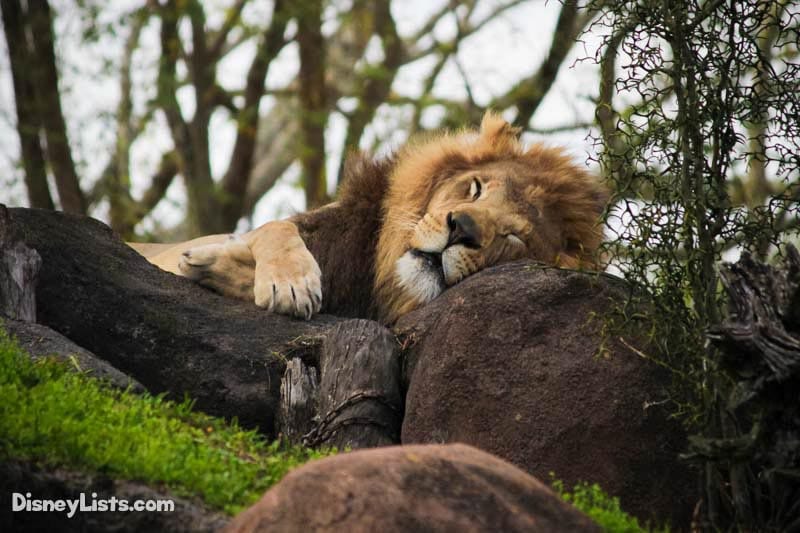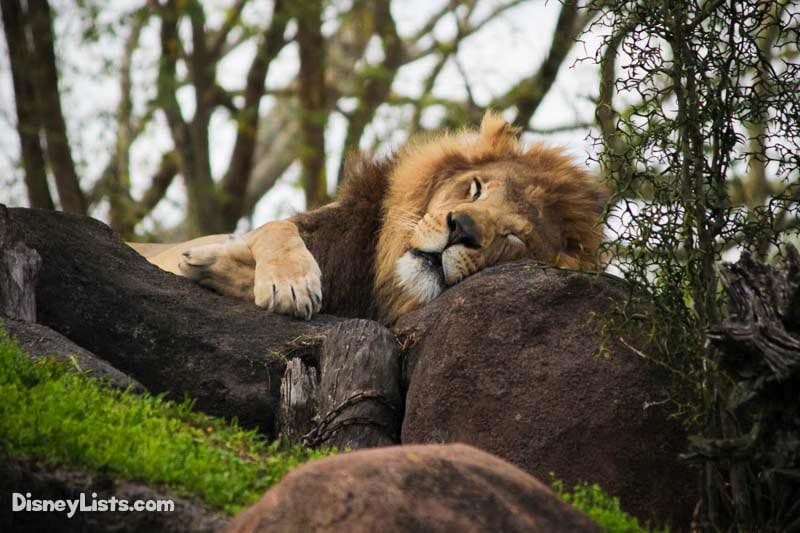 9 – Maharajah Jungle Trek
Let's head to South Asia where the Anandapur Royal Forest awaits.  When was the last time you got to see gibbons, elds deer, blackbuck, Komodo dragon, Malayan flying fox, water buffalo, and over 50 species of birds? It's hard to believe all of these wild animals are along one trail, but that just makes this trek one worth taking!
10 – The Oasis Exhibits
As you enter the park, you'll almost immediately be greeted by The Oasis Exhibits which wind guests along a path to the rest of the Animal Kingdom theme park. Right from the get go, you may have a chance to encounter animals such as the Giant Anteater, Exotic Boar, Barking Deer, Wallaby, and the Spoonbill.
As mentioned above, we thought we would throw in a few Disney animatronic or imagined animal attractions as a bonus on this animal challenge list:
Character Meet and Greets (from Mickey Mouse to Baloo the Bear and everything in between!)
Country Bear Jamboree @ Magic Kingdom
DINOSAUR @ Animal Kingdom
Ellen's Energy Adventure @ Epcot
Festival of the Lion King @ Animal Kingdom
Finding Nemo the Musical @ Animal Kingdom
It's Tough to Be a Bug @ Animal Kingdom
Jungle Cruise @ Magic Kingdom
Splash Mountain @ Magic Kingdom
The Seas with Nemo and Friends @ Epcot
Under the Sea – Journey of the Little Mermaid @ Magic Kingdom
Voyage of the Little Mermaid @ Hollywood Studios
You know you were born to be wild… so take on this attraction challenge list and meet some animals unlike any you may have seen before!
For a no obligation, FREE Quote on a Disney vacation package, please contact our travel partner Magical Vacation Planner at 407-442-0227 (407-442-0215 for Spanish). You can also request a FREE quote online by Clicking HERE.