More news from Disney World and beyond as Disney gives a largely unsuccessful special ticket event another try. The Disney World calendar has sparked rumors and speculation that evening extra magic hours may be coming to an end at one of the Disney World parks. At Disney Springs, two long awaited dining locations are opening along with a brand-new service offering for guests that just can't get enough shopping in on their own. Disney continues to expand its offerings for comic book fans and offers park visitors a sneak peek of what Disney hopes will be its next blockbuster. All this and more below.
1 – Evening Extra Magic Hours at Hollywood Studios a Thing of the Past?
An omission from the official Walt Disney World calendar is causing a lot of speculation among Disney fans. Evening Extra Magic Hours are not listed on the calendar beyond February 17, leading many to wonder if they are being discontinued. The calendar has been slow to update in the past, but as February draws closer, it's unusual for the March hours not to be fully loaded. In addition, morning Extra Magic Hours are on the schedule and take place each Sunday throughout March 2017. Disney has not made any formal announcement regarding evening Extra Magic Hours, so this should be considered speculation until confirmed.
2 – Main Street Electrical Parade Back at Disneyland for Limited-Time Run
In October 2016, the Main Street Electrical Parade ended its run at Disney World with plans to return to Disneyland Park. The much-loved parade returned to Disneyland on January 20. The parade will only be at Disneyland now through June 18, 2017. Disney has still not made any announcements regarding a new evening parade for Disney World nor have they said what will replace Main Street Electrical Parade after it's run through June 18.
Enjoy this short video highlighting the return:
3 -Planet Hollywood Now Open – Finally
After many delays, the reimagined Planet Hollywood Observatory is now open in Disney Springs. Work included transforming the globe into a four-story observatory with new spaces including an outdoor terrace, a new menu and a new look and feel. Here are some more details from Disney Cast Member Pam Brandon:
Inside it's an immersive theatrical dining experience, with each floor providing a different ambience, including the fabulous curated collection of film-making memorabilia and a 4,500-square-foot video wall the uses trompe l'oeil 3D technology – images with such realism that they appear to be in three dimensions.
Classic Planet Hollywood dishes are on the new menu, as well as a selection of over-the-top burgers and sandwiches by celebrity Chef Guy Fieri. Desserts are a hallmark of the restaurant, like the hand-dipped milkshakes and generous sweets made for sharing.
Beer, wine and cocktails offer a little something for every taste, and Stargazers Lounge has a beverage menu that focuses on Florida craft beers (with 20 on tap) and 10 signature cocktails.
The restaurant is open daily for lunch and dinner. The new 5,000 square-foot Stargazers Lounge that will let guests relax under the stars will be opening soon.
4 – Paddlefish Opens February 4
Another reimagined restaurant will be opening this weekend on February 4 in Disney Springs. Paddlefish, formerly known as Fulton's Crab House, will open its doors with new theming and a new menu. The multimillion-dollar transformation of the iconic paddleboat has been reimagined into a modern yacht experience by Levy Restaurants. The theming includes clean lines, crisp designs, refined woods and a color pallet of blues and grays. Paddlefish showcases a seafood-centric menu, featuring delectable Maine lobster, King and Snow crab and a selection of fresh fish including sea bass, catfish and salmon. Branzino for two is carved tableside, and a new lobster guacamole is also mixed in the dining room. Fan favorites and classic dishes from Fulton's Crab House remain, such as Lobster Corn Dogs and crab legs. Cocktails are inspired by classic turn-of-the-century American cocktails, and an expansive wine list includes both Old and New World wines. Paddlefish will be open daily for lunch and dinner, as well as Sunday brunch.
5 – Disney Cruise Line Expands Marvel Day at Sea in 2018
Fans of the Marvel Universe will be excited to hear that the Marvel Day at Sea has been expanded through 2018. Here are all the details from Disney Cast Member Jonathan Frontado:
You now have more chances to combine the thrill of the Marvel Universe with the excitement of a Disney Cruise!
In 2018, you can celebrate Marvel Day at Sea on the Disney Magic during eight special voyages from Miami departing January through April. The new Marvel Day at Sea voyages from Miami follow the premiere of the epic event on seven special sailings from New York City in the fall of 2017.
We also unveiled new experiences in the lineup of immersive entertainment. The event features exclusive character interactions, including the debut of Black Panther and Loki as part of a Disney vacation experience. Marvel Day at Sea also marks the first official appearance of Iron Man on a Disney Cruise Line ship.
In the Walt Disney Theatre, a spell-binding new show featuring Doctor Strange will keep families on the edge of their seats. Doctor Strange will showcase his journey from doubter to practitioner as he demonstrates the power of the mystic arts. The show concludes with an epic battle where guests must help Doctor Strange against the Dark Dimension.
Occurring on one action-packed day during each of the special Disney Magic sailings, Marvel Day at Sea transports guests to a new realm of possibilities when the Marvel Universe assembles on the ship. The event features all-day entertainment including interactions with some of the mightiest Marvel Super Heroes and the menacing foes who oppose them, an extraordinary deck party, Marvel-themed youth activities, special merchandise and unique food and beverage offerings.
Also featured are exclusive at-sea screenings of fan-favorite films from the Marvel Cinematic Universe including the newest theatrical releases, as well as viewings of the Disney XD shows: Marvel's Avengers Assemble, Marvel's Ultimate Spider-Man and Marvel's Guardians of the Galaxy.
The new 2018 Marvel Day at Sea sailings depart from Miami on Jan. 7, 21; Feb. 4, 18; March 18; April 1, 15 and 29. The five-night cruises include a stop at Disney's private island Castaway Cay and either Cozumel, Mexico, or Grand Cayman.
Marvel Day at Sea from New York will be on seven- and eight-night Disney Magic Bahamian cruises departing on Oct. 6, 14, 28; Nov. 4, 11 and 18, 2017. All will include a stop at Disney's private island Castaway Cay and Port Canaveral, Fla., with a day at Walt Disney World Resort. Marvel Day at Sea will be on one seven-night Canadian Coast cruise departing from New York on Oct. 21, 2017, with stops at Charlottetown, Sydney and Halifax.
Interested? Be sure to speak to one of our trusted Disney Travel Agents about your Disney Cruise.
For a no obligation, FREE Quote on a Disney vacation package, please contact our travel partner Magical Vacation Planner at 407-442-0227 (407-442-0215 for Spanish). You can also request a FREE quote online by Clicking HERE.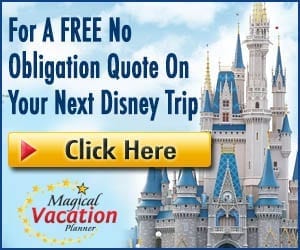 6 – Sneak peak of Beauty and the Beast Starting February 10
Beginning February 10, guests visiting Disney Parks will be able to preview an eight-minute scene from Disney's new-live action adaption "Beauty and the Beast" in sneak peeks in Disneyland and Disney World. At Disney California Adventure park, the preview will be presented in 3D with special in-theater effects at the Sunset Showcase Theater in Hollywood Land. Guests at Disney's Hollywood Studios will get to see the sneak peak in the One Man's Dream attraction. Each location will also include a display featuring a collection of props and costume pieces actually used in the film's production. Here is more information about the film from Disney Cast Member Shawn Slater:
The story and characters audiences know and love come to spectacular life in the live-action adaptation of Disney's animated classic "Beauty and the Beast," a stunning, cinematic event celebrating one of the most beloved tales ever told. "Beauty and the Beast" is the fantastic journey of Belle, a bright, beautiful and independent young woman who is taken prisoner by a Beast in his castle. Despite her fears, she befriends the castle's enchanted staff and learns to look beyond the Beast's hideous exterior and realize the kind heart of the true Prince within. The film stars: Emma Watson as Belle; Dan Stevens as the Beast; Luke Evans as Gaston, the handsome, but shallow villager who woos Belle; Kevin Kline as Maurice, Belle's father; Josh Gad as LeFou, Gaston's long-suffering aide-de-camp; Ewan McGregor as Lumière, the candelabra; Stanley Tucci as Maestro Cadenza, the harpsichord; Audra McDonald as Madame de Garderobe, the wardrobe; Gugu Mbatha-Raw as Plumette, the feather duster; Hattie Morahan as the enchantress; and Nathan Mack as Chip, the teacup; with Ian McKellen as Cogsworth, the mantel clock; and Emma Thompson as the teapot, Mrs. Potts.
Directed by Oscar® winner Bill Condon based on the 1991 animated film, "Beauty and the Beast" is produced by Mandeville Films' David Hoberman and Todd Lieberman. Eight-time Oscar-winning composer Alan Menken, who won two Academy Awards® (Best Original Score and Best Song) for the 1991 animated film, providing the score, which will include new recordings of the original songs written by Menken and Howard Ashman, as well as several new songs written by Menken and three-time Oscar® winner Tim Rice.
See the full film in theaters on March 17, 2017.
7 – runDisney Kicks off 2017 with Two Fantastic Race Weekends
We've had a very busy (and tiring) January as we enjoyed both the Marathon Weekend at Disney World and the Star Wars Half Marathon – The Light Side Weekend at Disneyland. Be sure to read our full race reviews below. Also, be on the lookout for future runDisney articles giving tips and tricks for earning your Coast to Coast medal and our 2017 Princess Half Marathon Weekend race recap.
Read all about Disney's Marathon Weekend here.
Read all about the Star Wars Half Marathon – Light Side here.
8 – Disney After Hours Back in Magic Kingdom for Limited Time
Disney has brought back its Disney After Hours event to the Magic Kingdom Park through March 2017. The reception for the hard-ticket event last year was lukewarm, with special offers and discounts given to annual pass holders and DVC members to fill the parks. Disney is trying the event again February 2, 9 and 16, and March 2 and 9, 2017. Disney After Hours does not replace Extra Magic Hours as these are offered on different nights. The cost is $119 and includes a 7:00 pm entry into the park. This is a price reduction from last year's $149 ticket prices. Guests also receive ice cream novelties, popcorn and select beverages included in the event admission. Event guests will be allowed to remain in the park for three hours past the park's scheduled closing time.
For some more information and our thoughts on the event the last time around, click here.
9 – Disneyland Spring Room Sale
If you're headed to Disneyland to catch the Main Street Electrical Parade, be aware that you can save up to 25% on premium rooms at the Disneyland Hotel and Disney's Grand Californian Hotel & Spa, and up to 10% at Disney's Paradise Pier Hotel. This special offer is available on select Sunday-Thursday nights now through April 20, 2017. Book through March 9, 2017.
For a no obligation, FREE Quote on a Disney vacation package, please contact our travel partner Magical Vacation Planner at 407-442-0227 (407-442-0215 for Spanish). You can also request a FREE quote online by Clicking HERE.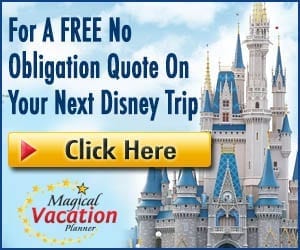 10 – Personal Shopping Services Now Available at Disney Springs
With the expansion of Disney Springs, there is now an abundance of shopping options for shopping lovers. For those looking for some help, Disney is now offering a Personal Shopping Session. Here are all the details from Disney Cast Member Darcy Clark:
Disney Springs is among the best places for shopping – and not just for Disney souvenirs – in Central Florida! With names like Anthropologie, Levi's, ZARA, Lucky Brand, kate spade new york and other familiar favorites alongside harder-to-find brands like UNIQLO, Shore, American Threads and JOHNNY WAS, the property has turned into a shopper's paradise. (And I should know – I'm a shopper.)
While I love the thrill of hunting for the perfect piece, I know not everyone feels the same – or if they do, they may want some affirmation that they're making the right choice from an unbiased pro. For those that need some extra guidance navigating the latest looks, trying out the timeliest trends, and finding the style that suits them best, I'm thrilled to share that Disney Springs now offers Personal Shopping Services.
Melanie Pace, distinguished fashion advisor, on-air style expert and wardrobe stylist who has been featured in outlets including "Women's Health," "Shape Magazine," and "E! News" and who has partnered with major brands like Amazon, Lilly Pulitzer and Jimmy Choo, is now accepting appointments for new clients at Disney Springs. With a dynamic, accessible style and the ability to create looks with any budget, her services set her apart from others in the industry.
Not sure if a Personal Shopping Session is right for you? Here's what you'll get:
Personalized, one-on-one consultation with a proven fashion advisor
Fashion recommendations to suit your unique style for everyday wear or a special occasion
Beauty advice including make-up and skincare tips
Special access to Disney Springs retailers
Personal Shopping Sessions are $250 per hour and small group experiences can be arranged if you're the type who'd rather shop with friends.