Are you ready for the DisneyLists Attraction Challenge? Looking for a challenging way to conquer the attractions at Disney World? Yes? Then these articles are for you. Simply ride all of the attractions on this list and you will earn bragging rights and your friends will be jealous. Well, maybe not, but you'll have a fantastic time. How many challenges can you complete? For extra credit, conquer them all in one day!
It's "aBOAT" time (see what we did there!) that we release a Walt Disney World Boat Ride Attraction Challenge! So, grab your floaties and get ready to rock this boat challenge which we have broken down by theme parks.
Magic Kingdom Boat Rides
As one would suspect, out of all four theme parks, Magic Kingdom holds the most boat rides. These aren't just any old boat rides – they are the timeless attractions that keep us young at heart and willing to ride again and again!
1 – It's A Small World: We feel it is fitting to set sail as our first boat ride attraction being It's A Small World, as this is likely the first boat ride you would think of when boat riding at Disney. Known as "The Happiest Cruise That Ever Sailed", It's A Small World takes guests on a journey around the globe. Multiple cultures are represented in the almost 300 animatronics dressed to represent 7 continents. Get ready to have the classic "It's A Small World" song stuck in your head for the rest of the day.
2 – Jungle Cruise: Travel up the river for a silly and wildly fun expedition through Africa, Asia, and South America. You'll be taught all about these exotic animatronic animals and even learn a thing or two about plants. If you are a fan of silly puns – this is the boat ride for you!
3 – Liberty Square Riverboat: Now this is a boat ride alright! This Liberty Belle takes passengers on a slow moving boat ride with beautiful views and neat touches of scenery to remind guests of what life was like in the United States a century ago. The 17-minute ride on the 47-foot Liberty Belle is great time to relax and unwind.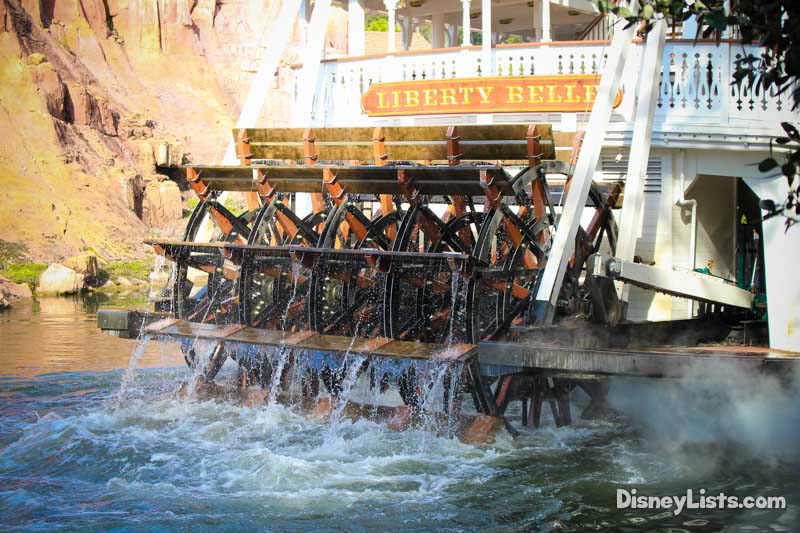 4 – Pirates of the Caribbean: Ahoy! Pirates of the Caribbean is probably our favorite boat ride on this challenge! Boat through a sea of pirate scallywags and sing "Yo, Ho, Yo, Ho, a Pirate's Life for Me" as loudly as you'd like. No worries Landlubbers – you'll be back to the shoreline before Davy Jones catches sight of you!
5 – Splash Mountain: This boat/log ride is a blast! Slowly coast through Splash Mountain with minor dips and turns (at the start). But, wait a minute, why is it called SPLASH Mountain? Spoiler alert – you get spit out the side of the mountain during your scenic ride straight into the water below!
Magic Kingdom Bonus – while on Peter Pan's Flight you won't be boating through water but you will in fact be in a boat… a ship covered with Pixie Dust actually! Just for fun you can add Peter Pan's Flight to this attraction challenge to say you've truly tackled all the Magic Kingdom boats.
EPCOT Boat Rides
Epcot holds three incredible boat rides – two oldies but goodies and one that is well, under new management. Here they are…
1 – Frozen Ever After: Anna and Elsa, the popular Frozen sisters, have arrived in Norway and brought the new boat attraction, Frozen Ever After, with them. Following the same path as Maelstrom (the ride Frozen Ever After replaced), boat along while catching glimpses of the sisters and their memorable friends like Olaf, Sven, and Kristoff. If you are able to obtain a FastPass for this attraction, don't "let it go"!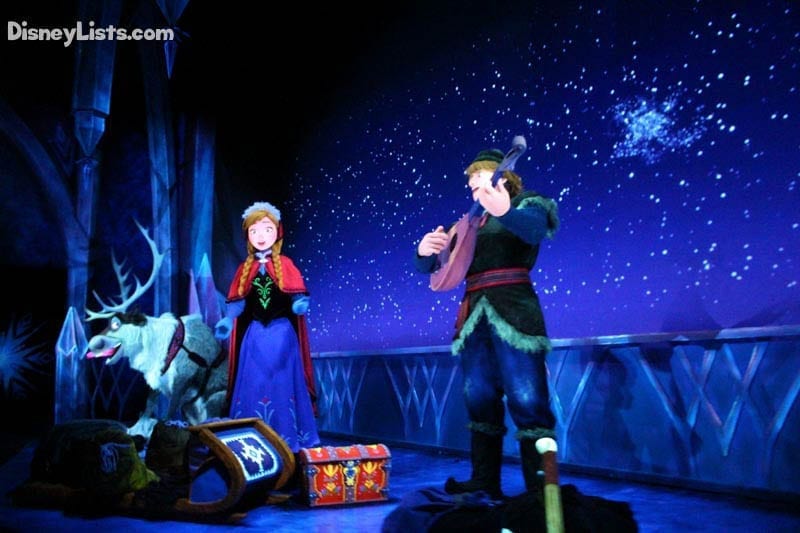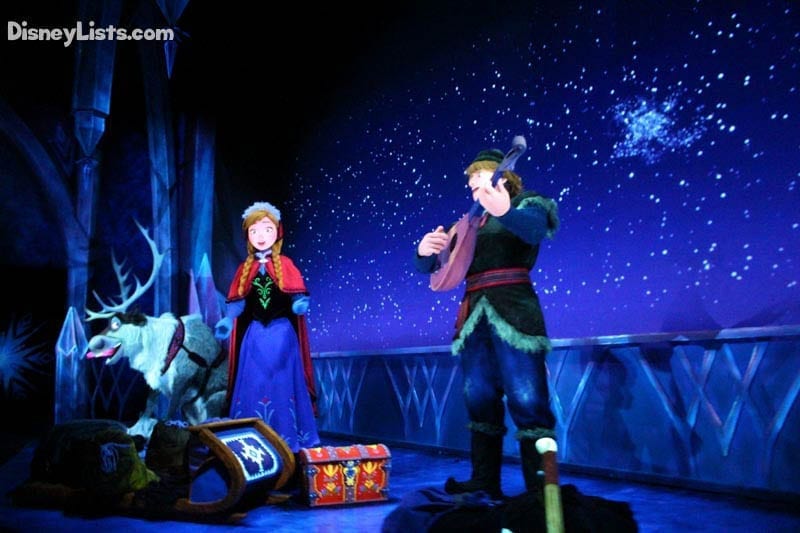 2 – Gran Fiesta Tour Staring the Three Caballeros: Head on over to Mexico to have a Fiesta with Donald Duck and his two amigos, José Carioca and Panchito. Of course, Donald is causing trouble as he can't be found amidst the excitement in Mexico City. This is a great boat ride for sitting back and enjoying the air conditioning.
3 – Living with the Land: A surprisingly favorite on our boat ride list! Sure, it might not sound like a very entertaining ride when reading that it's very educational about plants and shares the future of seed production – but, honestly, we enjoy this one! See the inside of Epcot's massive greenhouse and gather a better understanding of what Disney World is doing that makes them such a unique theme park outside of the obvious reasons.
Animal Kingdom Boat Rides
Animal Kingdom has two boat rides. One is great for getting soaked and one has Disney's most advanced animatronic. Both are must-do attractions!
1 – Kali River Rapids: So, Kali River Rapids could be argued on this list because while you are floating on water, you aren't technically in a boat but rather a 12-passenger river raft. Nonetheless, we place Kali River on our boat ride list because it's close enough! This is a fun, and potentially soaking wet trek down an Asian inspired river.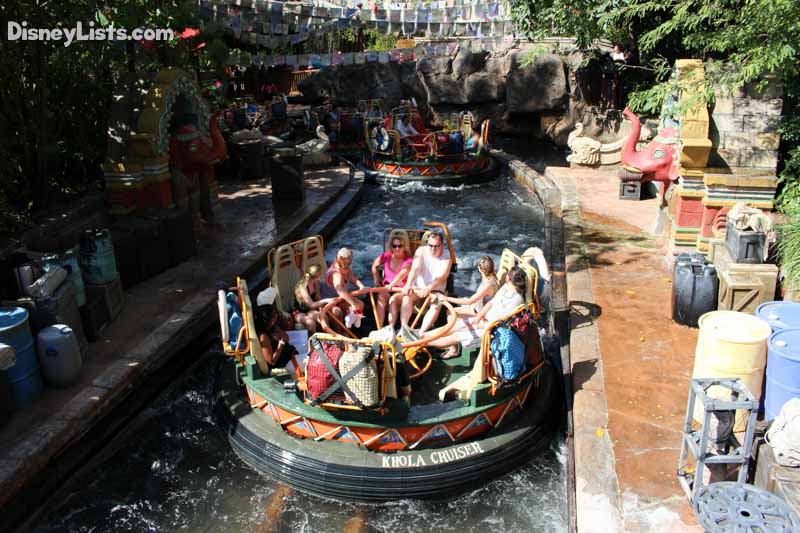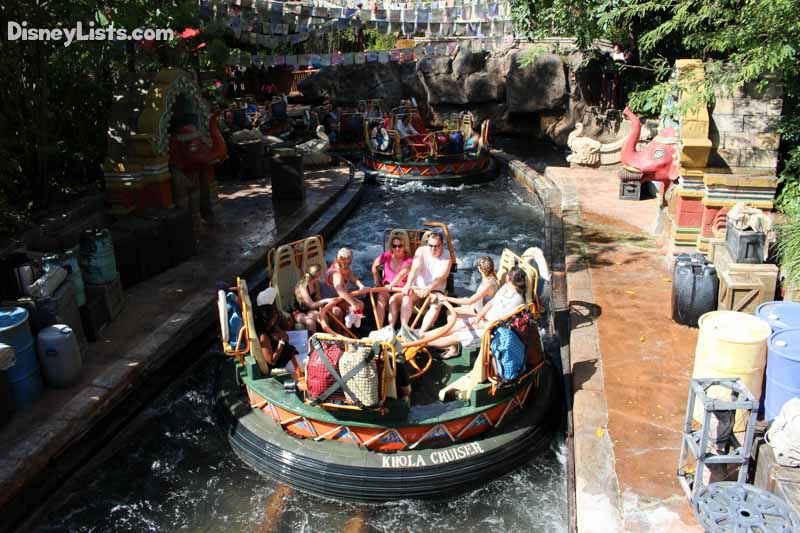 2 – Na'vi River Journey: On the family-friendly Na'vi River Journey, in Pandora – The World of Avatar, guests travel down a sacred river deep into a bioluminescent rainforest. Aboard reed boats, they float past exotic glowing plants and Pandoran creatures into the midst of a musical Na'vi ceremony. The mystical journey culminates in an encounter with the breathtakingly realistic Na'vi Shaman of Songs who is deeply connected with Pandora's life force and sends positive energy into the forest through her music. This attraction is a very gentle ride that is appropriate for all guests. There are many cool effects to discover (make sure you look up as well as around). The unbelievable animatronic Na'vi Shaman is well worth the ride alone. The movements of this new generation of animatronic are amazing fluid and lifelike. It's great to see the technology advance so much.
Well, we haven't forgotten about Hollywood Studios but must end our list here simply because there are no boat rides at Hollywood Studios. I guess who needs a boat at Hollywood when you could just catch a rockin' stretch limo or terrify elevator!
For a no obligation, FREE Quote on a Disney vacation package, please contact our travel partner Magical Vacation Planner at 407-442-0227 (407-442-0215 for Spanish). You can also request a FREE quote online by Clicking HERE.