Ticket prices at Disney World are going up. Increases were made across a variety of different tickets and passes. While Disney World tends to make price adjustments to their tickets at least once per year, this time around Disney World is making some policy changes as well to how and when tickets can be used along pricing based on how and when you purchase your tickets. Changes went into effect February 12, 2017. More details below.
Last year Disney World introduced tiered ticket pricing with one-day admission costing more or less at different times of the year depending on historic crowd levels. Tier pricing remains with adjustments coming to most tiers.
A Magic Kingdom one-day ticket for mid-tier dates is changing from $110 to $115. Premium season Magic Kingdom tickets will remain unchanged at $124.
One-day ticket prices at the other three parks will see changes to all three tiers. Premium season tickets increase from $114 to $119. Mid-tier tickets increase from $102 to $107. Value season tickets will increase from $97 to $99 dollars.
For multi-day, Magic Your Way tickets,two and three day base ticket prices are unchanged. Prices for 4-10 day base tickets will increase $25-60 depending on how many days you purchase. (For help understanding how Magic Your Way Tickets work click here)
The Park Hopper option will be flat fee of $75 regardless of how many days your ticket includes.
Annual passes will see price increases as well from $10 to $30 per pass.
All price examples above are for adult tickets and do not include tax. Tickets for children under 9 will see similar increases.
A long-standing policy regarding ticket expiration will change as well. Up until now, so long as no part of an admission ticket was used, the tickets never expired. This is changing and may impact planning for some guests. Tickets will now carry expiration dates preventing some guests from buying tickets for trips in the future to stay ahead of price increases. Expiration dates will vary depending on the type of ticket you've purchased.
If you've purchased a ticket in the past, don't worry. It will remain valid until used.
Another interesting policy change that will affect guest planning is a new $20 discount for multi-day tickets of three days of longer when pre-purchased online. Guests who choose to purchase tickets at the parks (which you should never ever do unless you enjoy standing in long slow lines while watching other guests head to the fun) will pay $20 more. Clearly, Disney World is trying to discourage guests from utilizing ticket windows which require cast members to staff.
REALTED ARTICLE: Trip Planning 101: Choosing the Right Park Admission Ticket
By Cindy N
Purchasing Disney park tickets can be a little bit overwhelming.  There are so many options and so many different things to consider.  Here is a great checklist of the items to consider and help you navigate making this choice for you and your family so that you get the best value and have an amazing visit to the parks:
8 – Understand the ticket options.
The ticket options can be overwhelming, so do yourself a favor and do a little bit of research on the options that are available to you and how they stack up against your stay.  Here are the usual ticket options and add-ons that you may be offered:
1-Day Regular Ticket (Magic Kingdom): The price for this ticket is dependent on the season with tiered pricing. It is the most expensive park when purchasing 1-Day tickets.
1-Day Regular Ticket (Epcot, DAK, Studios): The price for this ticket is dependent on the season with tiered pricing.
Multi-Day Ticket with Admission to 1 Park per Day: You select the number of days and the price per day goes down with each additional day that is added. You can only enter 1 park on a given day.
Park Hopper Option: This gives you the ability to visit any of the 4 theme parks in the same day. This can be added on no matter whether you purchase a 1 day ticket or 10 day ticket.  The price will depend on the number of days.
Water Park Fun & More Option: When this is added it gives access to each of the Disney water parks, ESPN Wide World of Sports, Disney's Oak Trail Golf Course, and Disney's Fantasia Gardens and Winter Summerland Miniature Golf Courses.
Annual Pass Options: There are various options available with prices and access varying with different blackout dates and entry options.
7 – Are you visiting for one day or multiple days?
If you will be visiting a Disney park for only one day, then your best bet would likely be to select the park that you want to attend (usually the Magic Kingdom for most guests) and buy a 1-Day Regular Ticket without park hopper.  If you plan on going for multiple days, it would benefit you cost wise to buy a multi-day ticket since the cost per day goes down based on the number of days that you purchase.
6 – Are you planning to visit more than one park in a day?
If you don't like feeling constrained to one park, or you have plans that mean you will need to visit multiple parks in the same day, then you will definitely want to purchase the park hopper add on.  It gives you the convenience and flexibility that you will be looking for.  If you know you want to stay in one park and don't have any plans on hopping, then you can save the money and stick to single-park admission.  We have always liked the flexibility of being able to hop around even if we don't necessarily plan to do so, but you can always add it later.  The cost to have park hopper isn't outrageous, but can add up if you have a large group to purchase for, so it is a great way to cut costs if you don't need it.
5 – Do you plan to visit the water parks?
If you plan to visit the water parks, especially more than one time, then you definitely want to consider the Water Park Fun & More option.  The cost to add this option is around the cost of a 1-day admission, no matter how many days you are staying.  This gives you access to other locations plus both water parks as much as you want.  This is great so that you can experience both water parks and not feel obligated to stay all day if you want to only visit during a certain part of the day.  If you don't plan on visiting the water parks, then you might want to skip this option unless then other inclusions with the add-on will provide enough value.
4 – Do you plan to visit ESPN Wide World of Sports or golf/miniature golf locations?
If you already plan on visiting the water parks, plus any of these locations, then the Water Park Fun & More option definitely makes sense for you.  You will get a lot of value out of it.  If you don't plan on visiting the waterparks, but you do have an interest in these locations, then you will have to do the math and determine if the $64 per person add-on will provide you enough value.  The other locations that you have access to outside of the water parks are ESPN Wide World of Sports, Disney's Oak Trail Golf Course, and Disney's Fantasia Gardens and Winter Summerland Miniature Golf Courses:
ESPN Wide World of Sports: Adults – $17.50 / Children $12.50
Oak Trail Golf Course: $40 per person
Fantasia Gardens: Adults – $14 / Children $12
Winter Summerland: Adults – $14 / Children $12
Note:  When you purchase the add-on, your number of "visits" is determined by the number of days that you purchase. For example, if you purchase a 5-day ticket and add Water Park Fun & More, then you get 5 "visits" total during your stay and your options are these locations listed plus the water parks.  So consider that when you do the math to determine what makes the most sense for you.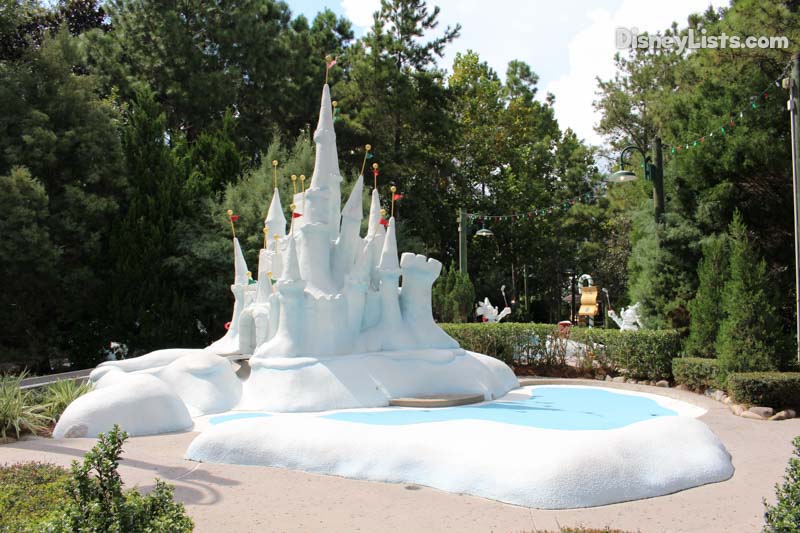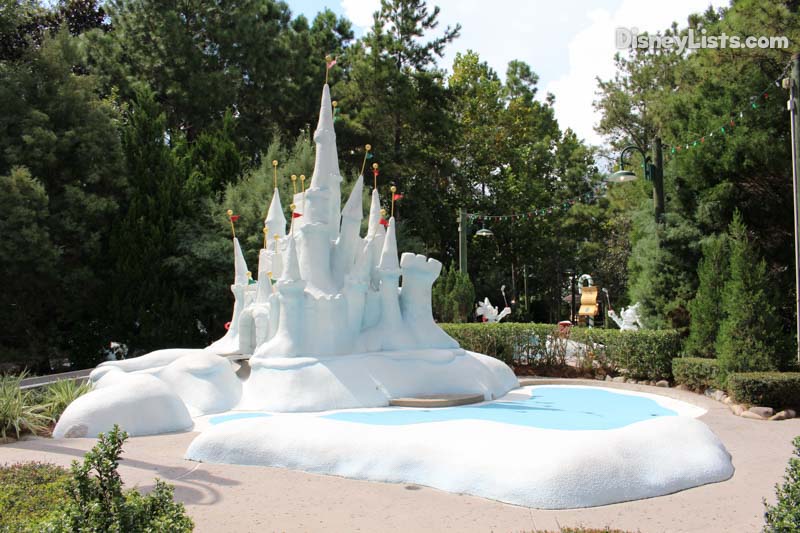 3 – Are you staying at a Disney resort?
The reason this is important is that when you are staying on property the additional flexibility of Park Hopper or the Water Park Fun & more option can make a lot of sense.  You will be very close to your resort, so you can easily go back and break, change clothes, get around property, etc. Also, as a resort guest you get Extra Magic Hours at one of the parks each day.  If you have Park Hopper you can take advantage of Extra Magic Hours but have the flexibility to visit a different park for the other part of the day.  I always advise guests staying on property to consider the flexibility that they think they will need or want while on vacation.  That flexibility can be worth the added cost.
2 – Have you planned dining reservations?
If you have dining reservations, be sure to keep that in mind when making decisions on Park Hopper.  If you are dining in one of the parks, you will either have to stay at that park all day or add on Park Hopper so that you can head to another park later.  It is good to consider this in advance so you can either plan for Park Hopper or move around your reservations if it won't work with your plans for the rest of the day.
1 – Will you be visiting multiple times within 365 days?
If you are a frequent Disney visitor or you know you plan to visit again within 365 calendar days, then you should do the math to determine if one of the annual pass options would make more sense.  There are various options, so be sure to compare your planned dates with the blackout dates on the different levels of passes so that you know which one is right for you.  Then total the number of days of each trip and see which works out more in your favor.  Annual Passholders also receive merchandise, dining, salon, recreation, experience and many other discounts around property, so those savings should also be considered to determine if the annual pass makes sense.  It may even help you justify visiting more often!