News
NEWS: Disney Ending La Nouba by Cirque du Soleil
Disney has announced tonight that the longtime running show, La Nouba will have its final performance later this year. Read all the details below.
Here are all the details from Disney Cast Member Darcy Clark:
With over 8,500 performances to date, La Nouba by Cirque du Soleil has been a Disney Springsstaple for nearly twenty years. Since its inception in late 1998, the show has welcomed many new acts; the most recent additions include a duo of comedic clowns followed by a troupe of world-famous break dancers and a real-life couple skilled in the rarely-seen art of aerial bamboo. La Nouba has been seen by over 10 million guests and will continue to dazzle audiences with its breathtaking blend of daring acrobatics and dazzling choreography through 2017, with a final performance scheduled to take place on December 31, 2017.
With ten months to take in a show, you still have plenty of time to be mesmerized by the artistry of the talented La Nouba team. For additional details, including current offers, or to purchase tickets, click here or call 407-939-7600.
"We are incredibly proud of the success that La Nouba has had for nearly two decades," said Jerry Nadal, Senior Vice President of the Resident Shows Division for Cirque du Soleil. "We want to thank Walt Disney World Resort for a wonderful relationship over the years. We look forward to announcing what's next for Cirque du Soleil."
Wondering what's next? Given Disney's strong relationship with Cirque du Soleil over the years, we may soon have news to share about exciting new entertainment coming to Disney Springs.
Disney seems to be strongly hinting that a brand new Cirque show will be coming to Disney Springs. We can't wait to find out more. Be sure to sign up for our newsletter to receive updates!
RELATED ARTICLE: La Nouba – 6 Things You Need to Know about Disney World's Cirque du Soleil Show
by Paula Kennedy
Cirque du Soleil (Circus of the Sun) started back in 1984. It's a circus that features human performers, there are no animals. There are several different troupes, and all of the Cirque du Soleil shows are different. Some of the troupes tour, while others are in permanent locations. At Walt Disney World, La Nouba by Cirque du Soleil performs at Disney Springs. It's easy to find, just look for the circular white building that resembles a circus tent in the West Side section. Shows are usually held twice a night, Tuesdays through Saturdays, although the schedule is subject to change. La Nouba is a fascinating show, the whole family will enjoy it. The show is also perfect for a date night away from the kids. Here are six amazing things that you might not know about La Nouba, without giving away any secrets from the show.
6 – Discounts Are Available
Families traveling on a budget may think that they should skip La Nouba. Think again, tickets can be affordable. If your hotel has an Official Disney Ticket Shop ask if they sell discounted tickets. Sometimes there are discounts for Disney Vacation Club Members, Annual Passholders, or Florida Residents. Another way to possibly save money is to become a Cirque Club member. It's free to join. Visit cirquedusoleil.com for more information.
5 – Includes Live Music
While guests buy La Nouba tickets in order to see the performers, the music is a huge part of the show. It was composed by Canadian Benoit Jutras, who is responsible for much of Cirque du Soleil's music. There are two singers and six musicians who perform at each La Nouba performance. If you like the music, it has been released on CD. It contains 12 songs from the show.
4 – Go Behind the Scenes
If you want to learn more about La Nouba, sign up for L'Experience: The Ultimate Way to Experience La Nouba. With L'Experience you'll get to see the theater before the show, you'll see costuming and tour the backstage area, and so much more. You'll meet one of the artists and get a great picture. You'll sit Front and Center for the show. You'll even receive popcorn and soft drinks. Guests who sign up for L'Experience: The Ultimate Way to Experience La Nouba will also receive a 10% discount at the Cirque du Soleil Boutique. L'Experience: The Ultimate Way to Experience La Nouba is available only on Fridays and Saturdays for the first performance. For more information or to make reservations, call 407-939-7328.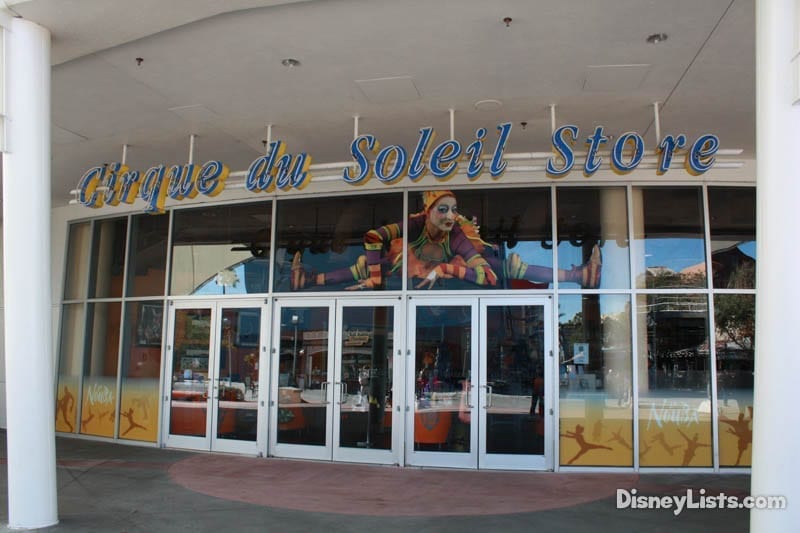 3 – Plenty of Humor
Most guests expect to be amazed by the tremendous feats that are performed by the acrobats. What they don't expect is to laugh so hard. You'll love the antics of the clowns and other mischievous characters that are part of the show. The clowns aren't just for the kids; the adults will laugh harder than they have in a long time.
2 – No Bad Seats
No matter where you sit for La Nouba, you'll have a great view. The theater seats up to 1,671 guests per performance. The seats are sold in several different categories; Golden Circle, Front and Center, and Categories 1-4. Don't think that you won't be able to see if you're not near the front. Even the Category 4 seats offer great views. In fact, some frequent guests recommend the cheapest seats, because you'll be further back and better able to take in all that is going on.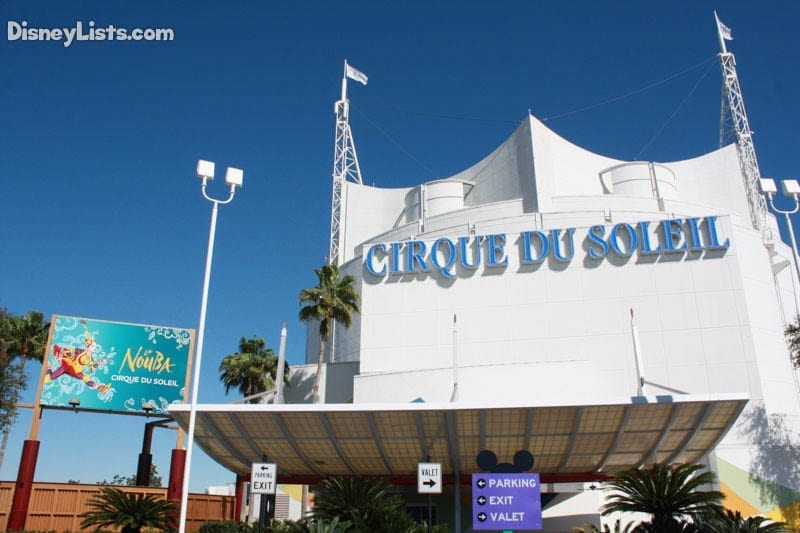 1 – An International Show
La Nouba by Cirque du Soleil is truly an international show. You'll enjoy the talents of 65 performers from 15 different countries. You'll see clowns, aerial ballet, trapeze, rola bola, trampolines, diabolos, cyclists, and even breakdancing. The performers are some of the best in the world, and you'll be amazed every moment. There is some danger involved, but the performers make it look so effortless that you'll think that they were born doing these things. The music and the costumes add to the experience. The show is so impressive that it could be the highlight of your Walt Disney World vacation.