News
NEWS: Pandora – Disney Announces Special Extra Magic Hours and FastPass Reservation Opening Date for Pandora – The World of Avatar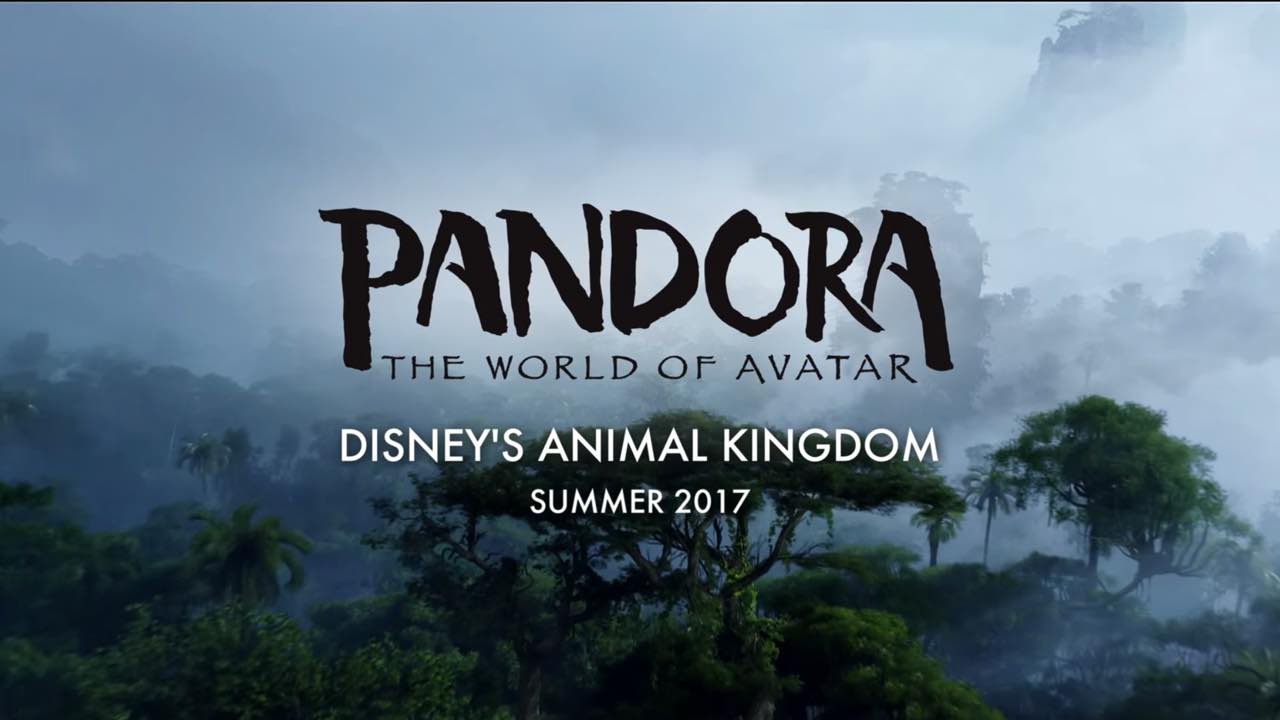 The grand opening of the much hyped and highly anticipated Pandora -The World of Avatar expansion at Disney World's Animal Kingdom is almost here. In conjunction with that opening, Disney has announced an exciting new limited time benefit of Disney World resort guests visiting May 27 – July 4, 2017. Read all of the details below.
For a limited time, May 27-July 4, 2017, Guests staying at Disney World Resort hotels can explore Pandora – The World of Avatar beyond regular Park hours.  Nightly Extra Magic Hours will take place from 11 pm -1 am only in Pandora – The World of Avatar at Disney's Animal Kingdom. This offering will provide Guests with an additional opportunity to enjoy everything Pandora – The World of Avatar has to offer – including navigating a mystical river, flying on a back of a banshee and walking under floating mountains. Please note valid Theme Park admission and a Resort ID are required.
One of the biggest benefits of staying on property at a Disney World Resort is that guests can reserve Disney FastPass+ selections for attractions, up to 60 days prior to check-in for the entire length of your stay. FastPasses for Pandora – The World of Avatar will open up tomorrow, March 24, 2017 at 7:00 am EST. Disney FastPass+service will be available at the two attractions within Pandora – The World of Avatar during regular Theme Park hours. Guests may select only one of these two attractions in their first set of Disney FastPass+ selections, subject to availability. The two attractions that will have the FastPass service are Avatar Flight of Passage and Na'vi River Journey.
Read our related article below to learn more about what you can find in Pandora – The World of Avatar!
We highly recommend booking with an Authorized Disney Vacation Planner to ensure you are well taken care of and get all the discounts available to you. We personally book all our Disney trips (and we do Disney a lot) with Magical Vacation Planners because they are the best and we trust them. For more details and help booking your vacation, call (407) 442-0227. You can also get a no obligation, FREE vacation quote by clicking here.  Their services are free to you and they can answer any questions you may have.
For a no obligation, FREE Quote on a Disney vacation package, please contact our travel partner Magical Vacation Planner at 407-442-0227 (407-442-0215 for Spanish). You can also request a FREE quote online by Clicking HERE.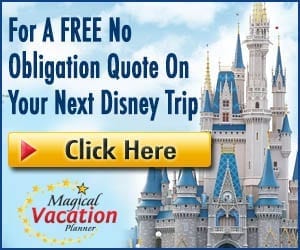 RELATED ARTICLE: Pandora – The World of Avatar: What You Need to Know About Disney's Animal Kingdom's New Land
by Mike and Jamie Sylvester
Pandora – The World of Avatar… A place where Disney fans let their inner Avatar spirit go! It's hard to contain our excitement about Animal Kingdom's newest dimension of design and attractions. So, what's all the hype about? Check out this "what you need to know" guide.
1 – Opening Date
May 27, 2017 – the epic day that Pandora – The World of Avatar has been announced to open at Walt Disney World's Animal Kingdom theme park. With construction beginning in January of 2014, it's been a tease trying to make sense of the odd items erected in the previous Camp Minnie and Mickey location from behind the walls. We're ready for what adventures Pandora holds!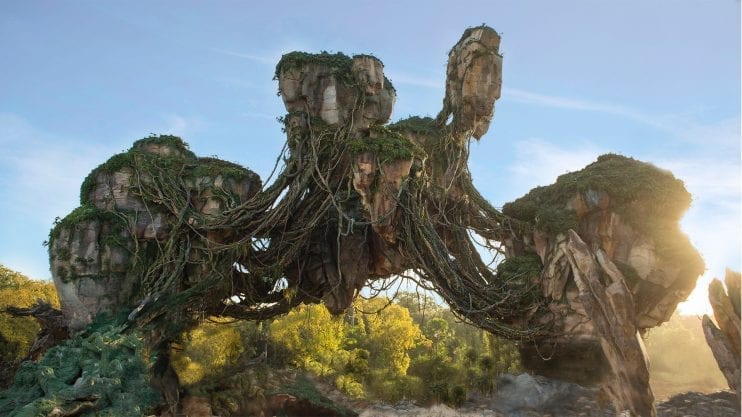 2 – What Are "Pandora" and "Avatar" Exactly?!
Great question! In 2009, a movie titled Avatar was released that beckoned the interest of movie goers making Avatar explode with popularity. The movie, written and directed by James Cameron, Avatar is a science fiction film about humans attempting to colonize on a habitable moon called Pandora. While living on Pandora sounds like a great opportunity for this cast of humans, they are met with resistance from the local tribe of Na'vi. The title "Avatar" comes into play when humans attempt to better understand the Na'vi tribe by using an Avatar (a created/manufactured body of a Na'vi person that their human, living soul can thrive in). Humans using their Avatars look like the Na'vi people so they can better attempt to fit in. Sounds strange, but it's rather entertaining! If you haven't had a chance to watch the movie, we recommend doing so before May 27.
 3 – Unfolding the Story
Animal Kingdom unfolds the story of Avatar by bringing this lush, colorful, and intricately detailed moon known as Pandora to life! A valley nestled on Pandora known as the Valley of Mo'ara is where the discovery begins. Since Animal Kingdom is the hub of all things valued in nature, Pandora fits right in! The Na'vi people are especially one with nature which is obvious in how it plays a crucial role in all ways of their lives – just like Earth does for us. Walking through Animal Kingdom's Pandora is said to provide guests of all ages an exotic adventure where the value of nature is supreme. Watch the short video below to see how the land of Pandora fits into the values of Disney's Animal Kingdom.
4 – What to Expect?
It's Disney, so right off the bat we expect great things! James Cameron and Joe Rohde, Senior VP Creative, Walt Disney Imagineering, have teamed up to blow us away. Disney Imagineers have stated that guests visiting Pandora should expect a visually stunning world complete with floating mountains, bioluminescent plants, immersive adventure, and experiences that comes to life when you interact with them. We expect a land that is both beautiful in day and at night, from overwhelmingly lush landscape that pops during the day and glimmering lights that illuminate the land at night. The latest technology and innovative expeditions take center stage in discrete yet subtle experiences. Our senses are heightened just thinking about it! Plus, Imagineers have announced there will be interesting creatures (possibly the Na'vi people?), themed dining, shopping opportunities…. and of course, new attractions! Watch a special behind the scenes video to learn of some of the amazing technology we can expect.
5 – Attractions We Know About
Information on three attractions has been released and we are SUPER excited about both of them!
This attraction sounds like it's a little more on the thrilling side and will have health and height requirements. In the Avatar movie, we learn that as a rite of passage a person of the Na'vi tribe must climb aboard a banshee (a winged, dragon-like creature). Well, with the Avatar Flight of Passage attraction, guests will have the chance to fly through a simulation of having the wind in their hair on a tremendous flight on a banshee through Pandora!
Height Requirements: 44 inches or taller
Families are welcome on what sounds like a MUCH calmer attraction than that of the Flight of Passage. This attraction is a boat voyage on the Pandoran River encountering creatures and a Na'vi elder as your journey down the Na'vi River – a sacred river that flows through a bioluminescent rainforest! We expect this journey will be an especially beautiful and peaceful oasis.
Height Requirements: none
Guests of all ages are invited to walk through the Valley of Mo'ara and discover a world like no other. This valley is marked its enormous floating mountains and will include exotic plants that come to life with beautiful bioluminescence each night. The area will include a Na'vi built drum circle, containing instruments playable by all, Na'vi totems and other cultural items, as well as brand-new Wilderness Explorers challenges and badges to collect.
6 – Dining We Know About
Details on Pandora's themed dining are few and far between but here are two dining options we have learned about so far…
We now know that this restaurant will be a "fast-casual" restaurant with some Disney Dining Plans accepted. From the Disney website:
Discover healthful dishes and familiar flavors from another world—wholesome grains, fresh vegetables and hearty proteins. tuck inside the Quonset-hut structure called Satu'li Canteen—long ago an RDA mess hall, now a peaceful dining facility adorned with Na'vi art and cultural items. Featuring international-inspired cuisine, vegetarian options and specialty libations, it's the perfect place to refuel as you venture through the Valley of Mo'ara.
Look for familiar dishes with a twist in the fast-casual restaurant, with bowls that allow diners to customize their lunch or dinner. Diners start with a base of quinoa and vegetable salad; red and sweet potato hash; mixed whole-grain and rice or romaine and kale salad. Next is either with wood-grilled chicken, slow-roasted beef, sustainable fish or chili-spiced fried tofu. And the bowl is finished with charred onion chimichurri, black bean vinaigrette or creamy herb dressing. The menu also offers steamed "pods" – bao buns with either cheeseburger or vegetable curry and served with root vegetable chips and crunchy vegetable slaw.
For little ones, there's an option of grilled chicken or beef, fish or tofu with greens or rice; a hot dog wrapped in Parker House dough; cheese quesadilla, or a steamed "pod" (cheeseburger bao bun).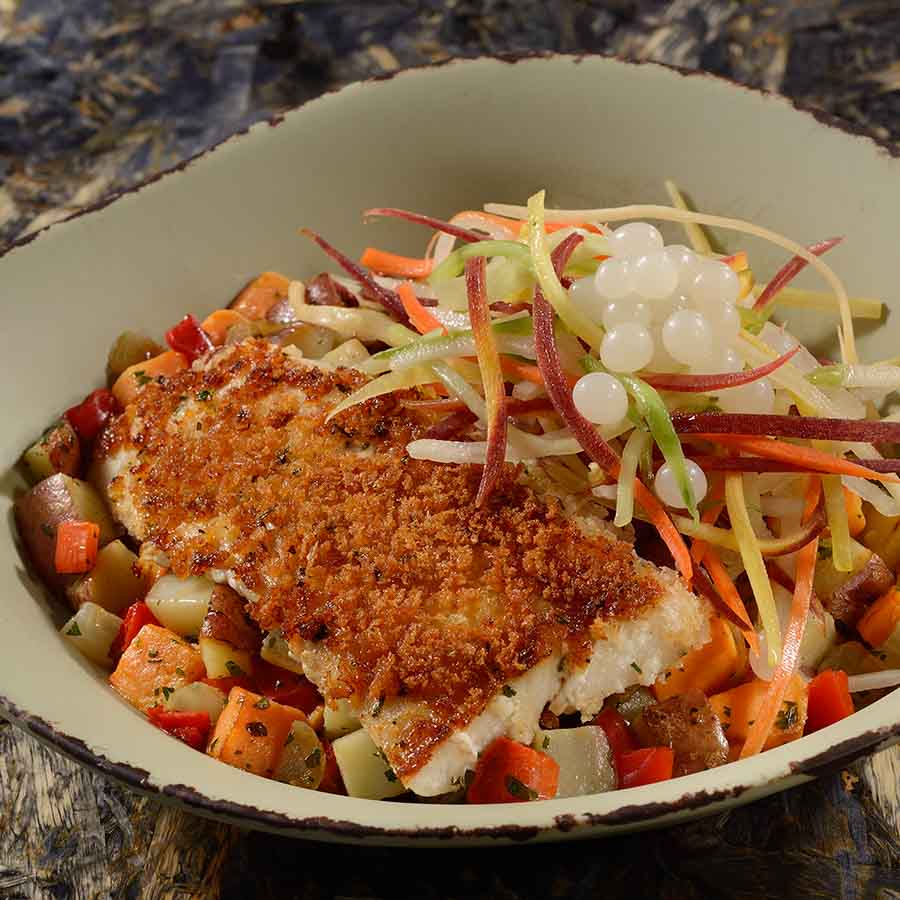 The fast-casual restaurant will also be the first to offer Mobile Order, a new convenient option to order and pay for meals on-the-go within the My Disney Experience app, allowing guests to bypass the queue to order when they arrive at the restaurant. Using the app, guests can select menu items, customize their order and pre-pay for their meal. When they arrive at the restaurant they will tap an "I'm here" button in the app, which will notify the kitchen to prepare the meal. When ready, guests will be alerted through the app to pick up their meal at a designated window. Additional fast-casual and quick-service restaurants will begin to offer Mobile Order later this year.
Drinks will be served up at Pongu Pongu which will be a lounge style option with some Disney Dining Plans accepted. From the Disney website:
Quench your thirst the Pandoran way at an otherworldly pit-stop offering Na'vi-inspired refreshment. Hike to the corner of Windtraders where you'll find Pongu Pongu—when you spot a friendly expat serving out-of-this-world drinks, you've come to the right place. Meaning "Party Party" in the language of the Na'vi, Pongu Pongu welcomes weary travelers to try our bioluminescent frozen cocktail, indigenous beers—or even a sweet snack you won't find elsewhere!
7 – Shopping 
What would a new land be without some shopping! Disney has released details on one merchandise location.
In this store, you'll discover exotic merchandise and souvenirs celebrating the flora, fauna and culture of Pandora. The walls of the building have been overtaken by natural root structures, which now serve as display areas for a variety of mementos and other merchandise. You'll find Na'vi cultural artifacts, animal toys, science kits, and Alpha Centauri Expeditions (ACE) apparel.
8 –  More to Come! 
Walt Disney World will be providing glimpses into Pandora over the next couple of months, leading up to opening day. Plus, with three Avatar movie sequels on the way, we are sure the love for Pandora will continue to flourish at Disney's Animal Kingdom for several years to come. Stay tuned!
Watch below for a six minute preview that aired on Nightline.