Very exciting news coming out of Disney World. Rumors have been swirling for some time about a major attraction being added to Tomorrowland in the Magic Kingdom that would replace the Tomorrowland Speedway. While an official announcement is expected next week at the D23 event, multiple sources are confirming Magic Kingdom will indeed be getting a new indoor roller coaster attraction that will have fans of thrill ride very excited. More details below.

The popular TRON Lightcycle Power Run attraction from Shanghai Disneyland looks to be coming to Magic Kingdom. In April of 2017 preliminary budgeting teams from Florida were sent out to Shanghai to take a look at the attraction at Shanghai. It now appears that TRON Lightcycle Power Run will open at the Magic Kingdom  in 2021, which is around the park's 50th Anniversary. The attraction will be replacing the Tomorrowland Speedway attraction, a park original, which opened in 1971 as the Grand Prix Raceway. Look for the Speedway to close sometime in 2018 to make way for this construction.
TRON Lightcycle Power Run is a semi-enclosed launched steel roller coaster attraction at Shanghai Disneyland. Based on the Tron series, the attraction takes guests on a ride through the Grid on their own light cycle. The coaster's track takes riders inside and outside the attraction's building, reaching speeds of over 60 miles per hour—the fastest for any Disney roller coaster. The ride debuted along with the rest of the park on June 16, 2016.
We expect an official announcement at the D23 Expo event taking place in California later this month. Until the official announcement, this should be considered a rumor, but all signs point to this happening!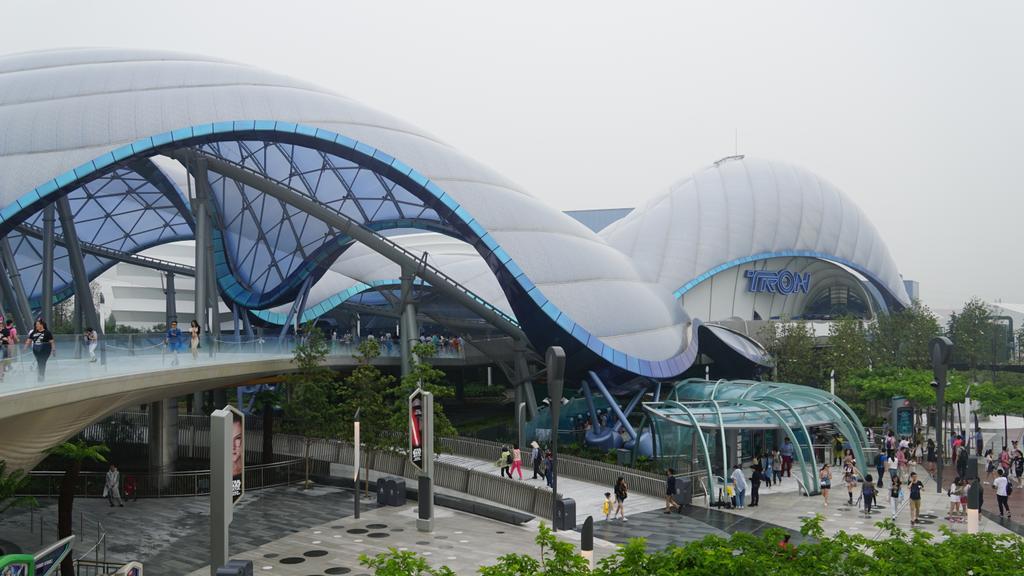 Here are additional details about the attraction from the Shanghai Disneyland website:
Experience high-speed thrills and chills as the Grid comes alive in a heart-pounding race for survival. Created as a friendly way for "Programs" and "Users" to interact, the Power Run pits team against team in the quintessential quest to capture 8 Energy Gates and triumph over opponents.
Prepare for digitization after entering the portal—this is your access into the energy, lights and excitement of TRON's high-tech universe. As you leave the real world behind, you'll proceed to the games as a member of Team Blue, ready to compete against some of the Grid's most menacing Programs.
Adrenaline-pumping music, lights and 3-D graphics inspire a furious surge toward the winner's circle. Traverse TRON's electrifying multi-sensory environment as you speed, dip and dive through digitized darkness on one of the fastest indoor roller coasters in Disney theme park history.
Sync Chamber
Step inside the techno-style zone featuring glowing glass rails, a real-time Raceview and blue laser lights that etch patterns through space—this is where Users synchronize with their Lightcycles. Feel the power activating as you jump on, grab the handles and brace to face an unknown digital frontier.
Launcher-Upload Conduit
Anticipation heightens as the Lightcycles lunge forward with sound effects building to a feverish pitch. Suddenly, you're throttling through a tunnel of flashing markers and, just as quickly, plummeting onto a turbo-charged track known as the Grid!
The Grid
Filled with brilliantly illuminated shapes and sleek, color-changing TRON iconography, this game-world "gravity box" seems to rev harder with enhanced energy as Lightcycles catapult past each Gate. Will Team Blue capture them all and take the championship? See if you can defeat the Programs, survive the Power Run and make your way back to the real world!
Groundbreaking computer animation and brilliant visual effects created a legacy that delights fans to this day.
In 1982, Disney made filmmaking history with TRON, the first production of its kind to mix live-action with computer-generated visuals and backlit animation. Loved by legions around the world, it went on to inspire video games, comic books, an animated series and the 2010 big-screen sequel, TRON: Legacy.
Here is a video of the attraction courtesy of Attractions 360 degrees:
RELATED ARTICLE: 9 Facts and Secrets about Space Mountain at Disney World
by Christy Caby
Space Mountain is a beloved attraction at Walt Disney World for so many guests.  The attraction has been around for over 40 years and appears to be unwavering for guests in terms of popularity and their love and enjoyment for this roller coaster.  It is a really unique and interesting attraction, too!  Here are 9 facts and secrets about Space Mountain:
9 – Attraction facts:
Reaches speeds up to 35 miles per hour
44" height requirement
Ride duration is 2 minutes and 38 seconds
There are two different ride tracks
8 – World's first indoor roller coaster.
This was the first roller coaster to be enclosed entirely indoors.  That was an impressive feat for the time when this roller coaster was constructed.  This created a new way to look at roller coasters and now we see other indoor roller coasters around the world.  Also, there are Space Mountain attractions at every Disney Park around the globe, too.
7 – FastPass+ and PhotoPass attraction. 
This attraction offers FastPass+, so you can reserve a time to come and jump ahead of the line for this attraction.  This is one of the attractions that is highly recommended to use the FastPass+ system if possible since the ride is extremely popular.  The lines are almost always long, so if you can save a little time, it is a great use of a FastPass+ selection for the day.  The ride is also a PhotoPass attraction, which means that photos are taken while on the ride.  This is great for folks with Memory Maker since they get all ride photos added to their account with unlimited downloads at no extra charge.  If you don't have Memory Maker, you can still purchase the individual ride photos.  Ride photos (and photos in general) are one of the best souvenirs that you can have, so it is amazing when you can capture a moment of the Disney magic in time.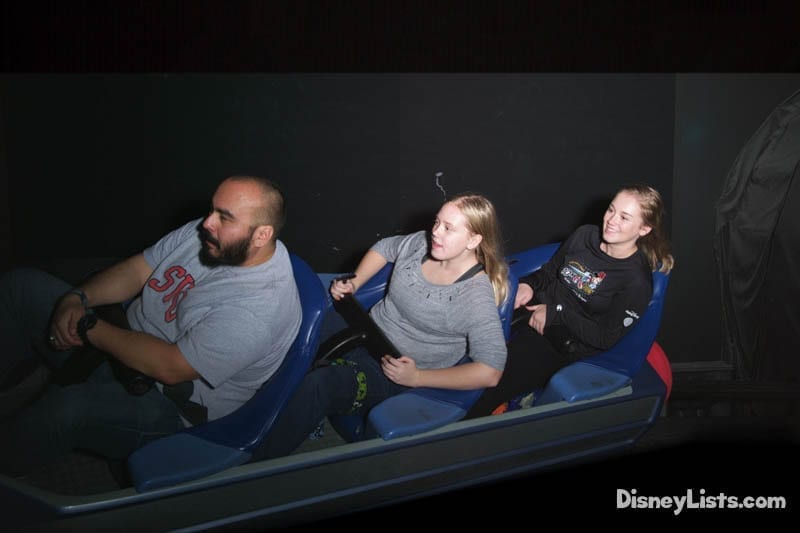 6 – Structural beams are outside instead of inside.
You will notice when you approach the massive building the contains Space Mountain that there are concrete structural beams on the outside of the building.  This isn't at all a usual practice in most construction plans because builders want to conceal the structural components within the inside of design so that the outside is more appealing.  So this made the design very unique.  One of the main reasons for doing this when constructing Space Mountain was so that stars and lighting could be displayed on the ceilings and walls as part of your space-like transportation. You need smooth surfaces in order to really pull off the effect, and the supports would have taken up space on the inside and prevented a smooth surface.
5 – Intentional height of Space Mountain.
The height from the top peak of the building is 183 feet tall.  It was built to this height so that it didn't rival the height and level of impressiveness for Cinderella's Castle, since that was meant to be the most impressive focal point for the park. The building that contains the attraction is also 300 feet around, which is a huge and impressive building to contain this beloved attraction.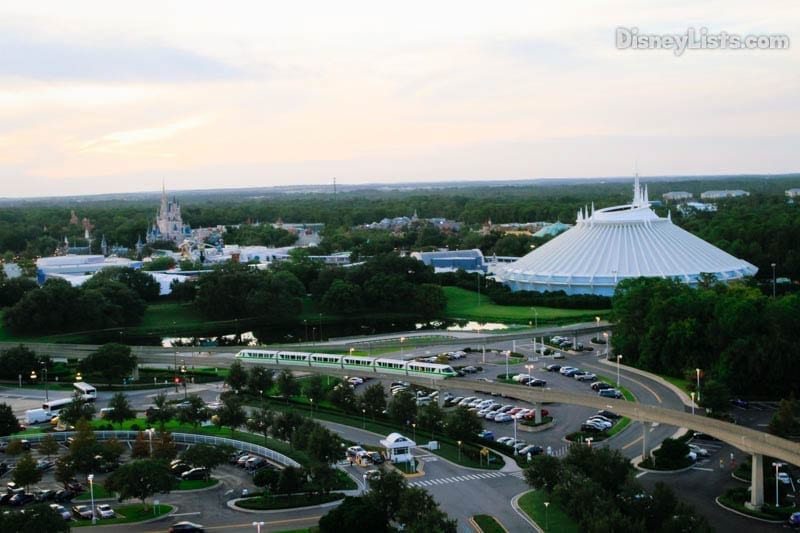 4 – First roller coaster to be controlled by computers.
The technology that was put into place for Space Mountain was new and completely cutting edge for its time.  The computer systems put into place allowed the system to determine the weight within the vehicles and control the speed at which the ride vehicles moved through drops and different points within the ride.  This is a common practice in place for most every roller coaster that is constructed today, but that was unheard of during the time Space Mountain was built, making the attraction a real trend setter and piece of roller coaster history.
3 – Imagineers consulted astronauts when creating Space Mountain.
We know that Disney is known for the level of detail that the imagineers go through in order to conduct research and create perfect experiences for guests with every detail considered.  This is one of the reasons why the attractions are so immersive and beloved for years and years. When it came to building and constructing the Space Mountain experience, Gordon Cooper was consulted.  He is a real astronaut that has gone out in space, and provided a consultative role to help make the best experience possible.  We can see that paid off with how popular the attraction continues to be after all of these years.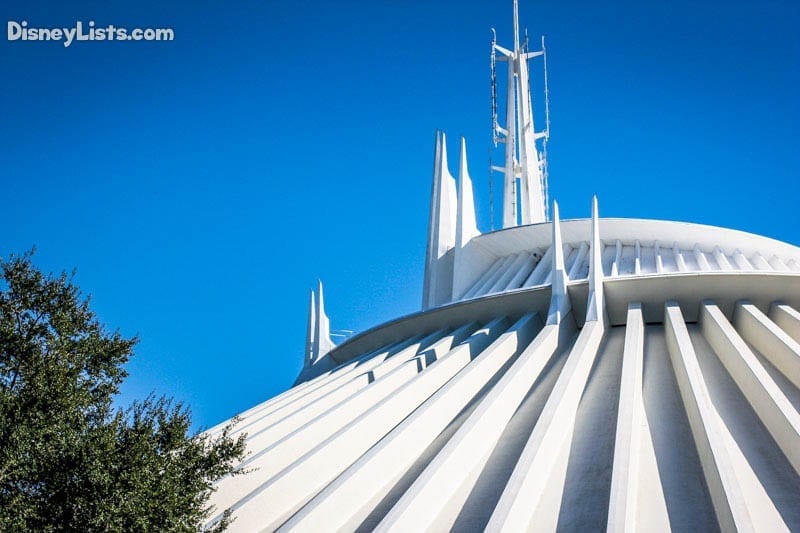 2 – The steepest slope of the drops within the attraction is 39 degrees.
I was shocked to learn this fact.  When you are speeding through the dark into "space" the drops definitely feel much steeper.  I think this goes to show how much of an impact all of your senses play into enjoying an experience and the perception about the experience.  It is so much more than just the drops and ride path alone.
1 – Parents tried to carry a baby on the ride in a duffel bag.
This is still one of the most appalling and sad stories that I have ever heard in regards to the crazy things that parents have be caught doing at a Disney park.  There was a couple that were in line for Space Mountain with a duffel bag.  They were questioned about the bag and cast member noticed the bag moving.  They were asked to open the bag and come to find out their young baby was inside the bag.  The couple intended to get around the ride height requirements so they could both ride by smuggling the baby on in a duffel bag.  They definitely won't be winning any parent of the year awards and let us hope that this child is safe and sound today.  It goes to show that there are reasons for every rule and reasons why cast members pay such close attention to guest actions, and thankfully they do.
For a no obligation, FREE Quote on a Disney vacation package, please contact our travel partner Magical Vacation Planner at 407-442-0227 (407-442-0215 for Spanish). You can also request a FREE quote online by Clicking HERE.