Smile – you're on camera… or as least you should be! Disney has a spectacular photo service known as PhotoPass that is definitely worth checking out before your big trip. In addition to PhotoPass Cast Members being located throughout theme parks, there is also a Disney PhotoPass Studio located in Disney Springs. This hidden gem gives guests an opportunity to have professional photo shoot with some amazing new backgrounds. Get all the details below:
Here are all the details from Disney Cast Member Emily Southard:
The Disney PhotoPass Studio located in the Disney Springs Marketplace is a favorite among princesses and knights who have visited Bibbidi Bobbidi Boutique, but you don't have to be on your way to the ball to have your photo taken here!
You can take a classic – or goofy – family or individual portrait on one of our standard backdrops.
If you're looking for a slightly more specialized photo experience, this studio also offers those of all ages the opportunity to pose in front of virtual backdrops using a green-screen technique.
Here are just a few of the numerous virtual backdrop themes currently available: "Aladdin;" "Beauty and the Beast;" "Brave;" "Cars;" "Cinderella;" "Elena of Avalor;" "Inside Out;" "Jake and the Never Land Pirates;" "The Lion Guard;" "The Little Mermaid;" "Mickey and the Roadster Racers;" "Moana;" "Monsters, Inc.;" "Mulan;" "Peter Pan;" "Pirates of the Caribbean;" "The Princess and the Frog;" "Sleeping Beauty;" "Snow White;" Star Wars; "Tangled;" "Toy Story" and more!
So smile and say cheese, arrr, Agrabah, McQueen or Mickey – the choices are endless! Your photographer will make sure you have the best backdrop for your photo.
These photos can be linked to your My Disney Experience account and downloaded as part of an active Memory Maker entitlement or purchased individually.
If you're looking for an even more customized offering that allows your little princess to step right into a classic Disney story, be sure to ask a photographer at the studio about a Personalized Storybook! Now through August 20, you can save $50 off the regular price by purchasing a Personalized Storybook for $99.95 plus shipping. This special price is only available through August 20, so head to the Disney PhotoPass Studio soon to make your purchase.
No reservations are needed to visit the studio, so stop by for your photo shoot whenever it fits into your day at Disney Springs!
If you have purchased Memory Maker for your vacation, then this will be a great value as all of the pictures will be available to you in your account.
Related Article: What You Need to Know About PhotoPass & Memory Maker
by Christy Caby
Who doesn't love amazing pictures to look at and treasure over the years and years after a family vacation?  You will have so many memories that will be captured in the pictures so that you can share the experience with friends and family.  PhotoPass and Memory Maker are very different services, but closely linked to give you various options in terms of your pictures.  Here are the top things that you need to know about PhotoPass and Memory Maker.
11 – What is PhotoPass?
PhotoPass is a photography service offered by Disney where there are photographers that are stationed in front of various landmarks and all throughout the parks, restaurants and events to take pictures for guests.  They will take your pictures for you and scan your Magic Band or plastic card so that your photos will all be within your account for you to view later.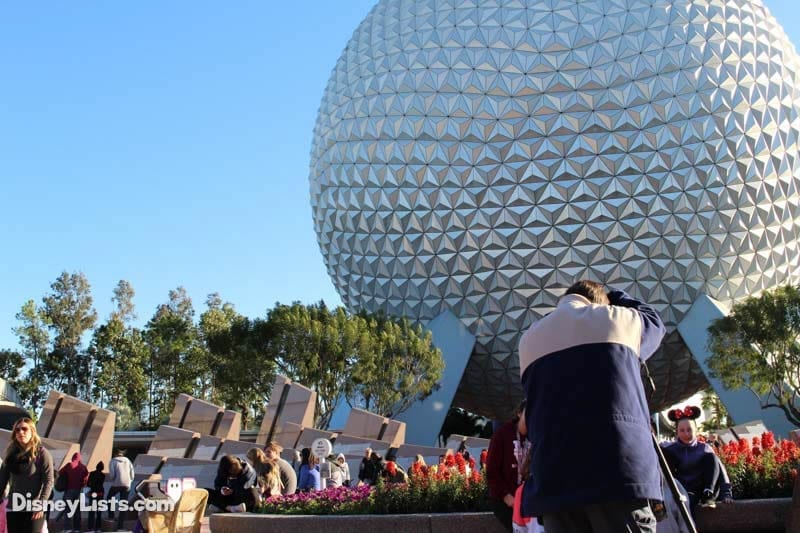 10 – What is Memory Maker?
Memory Maker is an add-on that you can purchase for around $169-$199 (depending on how early you purchase) where you can download all of the pictures that are taken at PhotoPass locations.  This gives you the access and rights to all of your photos to do whatever you would like with at the end of your trip.
9 – Instant Access to photos
Through your My Disney Experience account, you will have instant access to all of your photos.  You will need to set up a My Disney Experience account, and link all members of your family, park tickets, resort reservations, etc. so that you can instantly access all of the photos that any member of your party takes.  You will just want to ensure that the PhotoPass photographer scans a linked Magic Band or card, and then just log into your account and view all of your amazing photos!
8 – Linked to Magic Bands
Both PhotoPass and Memory Maker can be linked to your Magic Bands so that all of your information is within you My Disney Experience account and able to be accessed via your Magic Band(s) linked to your account.  Your entire family will be linked together so you will be able to access all of their photos, as long as they are linked within your My Disney Experience account.
7 – The PhotoPass service is free, the pictures are not
If you don't have Memory Maker, the PhotoPass service is free and the photographers will take as many pictures as you like.  The pictures, however, are not free.  You can purchase rights to digital download any of the pictures you would like to purchase.  After your trip, you can view the pictures and make selections on which ones you would like (if you didn't purchase Memory Maker).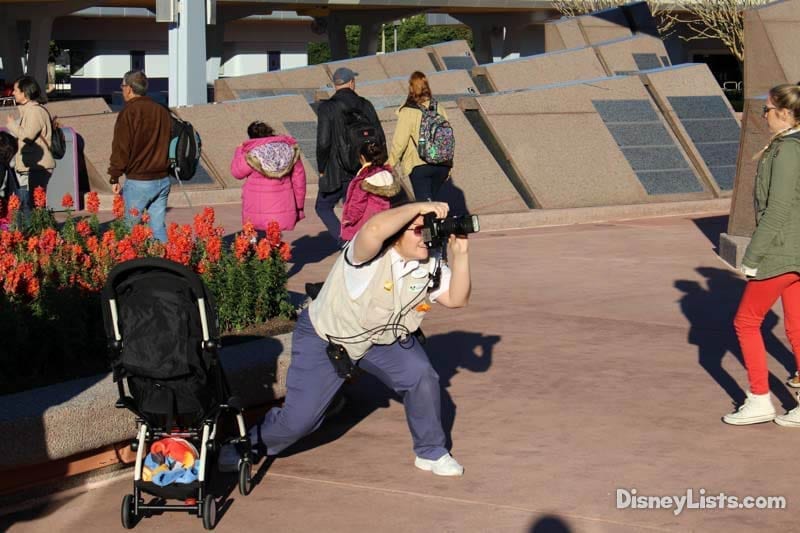 6 – PhotoPass photographers will take pictures with your own camera
They don't just use the Disney cameras to take pictures.  If you would like them to also take pictures with your own camera or your cell phone, they will do it for you.  Just have the camera ready and ask them nicely if they will also take pictures with your camera for you.
5 – Memory Maker is cheaper when purchased at least 3 days before use
You will save about $30 if you purchase the Memory Maker add-on at least 3 days before you arrive.  (The advance purchase price is $169, however, the full price is $199). This is a nice savings, for an add-on that is completely worth it!  If you are booking a full Disney Vacation Package, you can add this feature onto your package at the time of booking and still only have to pay the $200 deposit for the trip.  You won't even have to worry about it!
4 – Annual Passes now include PhotoPass downloads
For the Gold, Platinum, Platinum Plus and Premier Annual Passholders, they now have unlimited downloads of all of their PhotoPass photos.  This wasn't included before and is a great value for individuals who make good, frequent use of their annual passes and member perks.  That's 365 days of amazing pictures!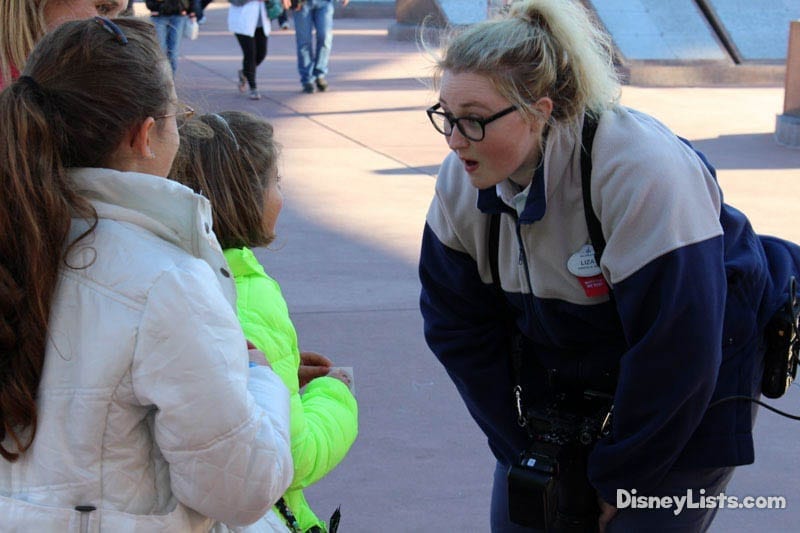 3 – Ride photos are included
This is a huge benefit to using Memory Maker.  Each of the ride photos that you take will be added to your account and you get each and every one!  You don't even have to touch your Magic Band to the photo station to get them added either.  You don't have to try to decide which picture you liked better than another or whether you think it was good enough to get or not, you just automatically get all of the pictures.  It is definitely an amazing benefit and can make up for the entire cost of the Memory Maker quickly with just the ride photo benefit.  If you don't have Memory Maker, you can tap your band to add to your account and then review at the ride photo station at the end of the ride to decide if you want to purchase the photo.  Another added bonus of Memory Maker is that some of the rides even take video, which you get as part of video.  The video is absolutely AMAZING to have!  There are several different rides with ride photos (and video):
Space Mountain
Splash Mountain
Buzz Lightyear's Space Ranger Spin
The Twilight Zone Tower of Terror (also a video attraction)
Rock 'n Roller Coaster
Test Track
Expedition Everest
Dinosaur
Seven Dwarfs Mine Train (also a video attraction)
Frozen Ever After
Pirates of the Caribbean
2 – Get the most out of character dining
Most of the character dining locations will have a PhotoPass photographer there that will be taking pictures during the breakfast.  If you have Memory Maker you get all of the pictures included with the cost of the purchase.  If you don't, you have to buy the photos, which can be costly.  Some of the locations offer printed packages for $30, which gets expensive quickly, and doesn't include the digital download like Memory Maker offers.
1 – Take as many pictures as you want!
There is absolutely no limit to how many pictures you can take or receive with PhotoPass or Memory Maker services.  I definitely recommend that you take as many pictures as possible since pictures are the BEST souvenir to have from your vacations and you will be glad that you have them to commemorate your trip!
For a no obligation, FREE Quote on a Disney vacation package, please contact our travel partner Magical Vacation Planner at 407-442-0227 (407-442-0215 for Spanish). You can also request a FREE quote online by Clicking HERE.