Right when you think you know everything there is to do at Walt Disney World… another out of this world experience is just around the corner! Check out these 20 things you may not know you could do at Disney World. Just be sure to check prices, schedules, and reservation requirements before you make plans.
1 – Take a Horseback Trail Ride
From the amusing horse, Maximus in Disney's film Tangled, to Samson, the brave horse that belongs to Prince Phillip in Sleeping Beauty – horses have always played an enormous role in several of Disney's movies. Now they can be a memorable part of your Disney vacation! Visit Tri-Circle-D Ranch at Disney's Fort Wilderness Resort for a 45-minutes trail ride through parts of Disney property only few have seen.
2 – Learn Cake Decorating Skills
Who's up for some edible art? Well, look no further than Amorette's Patisserie located at Disney Springs in Town Center. Not only can you browse the perfect pastries, but you too can become a pastry Chef with a 90-minute class lead by one of Disney's pastry artists. You'll create a Mickey character cake… then, of course, have your cake and eat it too!
3 – Get A Haircut
Enjoy your Disney vacation and look sharp while you do it! A quick stop by Harmony Barber Shop on Main Street U.S.A. in Magic Kingdom will have you trimmed up and on your way in no time. This old-fashioned barbershop is small and typically busy, but a provides the most memorable haircut you'll likely have! See if you are lucky enough to catch the Dapper Dans dropping by for a visit or singing out front of the shop.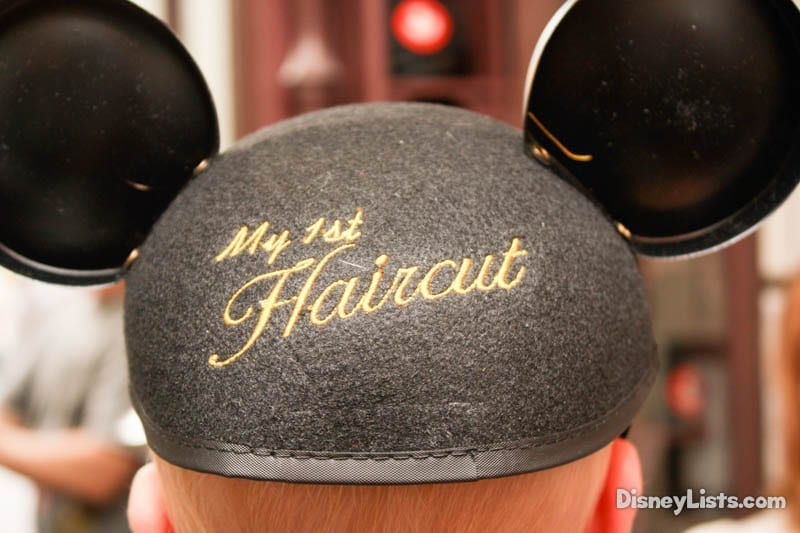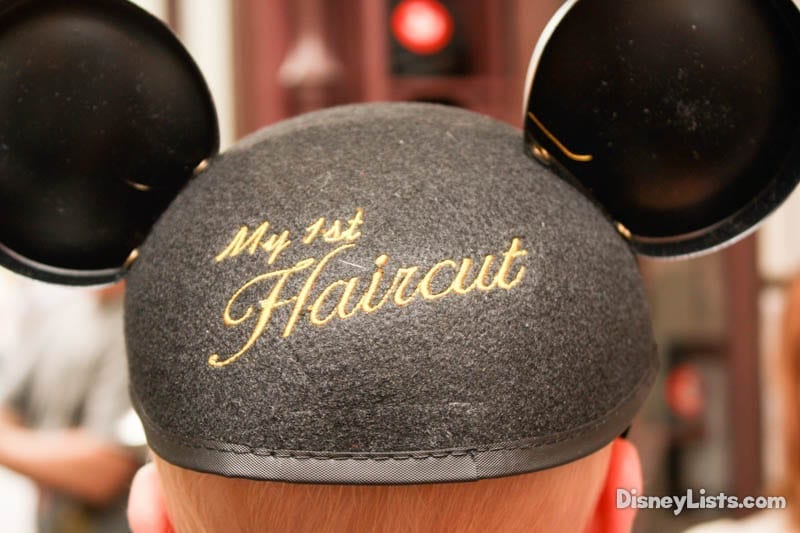 4 – Go Scuba Diving
Channel your inner Nemo as you go under the sea for a one of a kind diving experience with Epcot's Seas Adventures called DiveQuest. Explore the Caribbean Coral Reef – a 5.7-million-gallon saltwater aquarium containing over 6,000 sea creatures including sea turtles, angelfish, dolphins, eagle rays and sharks.
5 – Relax on a Luxury Yacht 
Grand 1 Yacht, that is! Head to the Contemporary Resort to board a 52-foot Sea Ray Sedan Bridge Yacht that will take you on an excursion around Bay Lake and Seven Seas Lagoon. An experienced captain and deckhand are at the helm as well as a butler for your party of up to 17 people. Schedule an evening cruise to catch the Magic Kingdom fireworks!
6 – Set Sail on a Pirate Voyage
If Grand 1 Yacht isn't your style, you can hit the waters a different way with the Pirates and Pals Fireworks Voyage. Meet at the Contemporary Resort, where the crew will have feast on some party snacks like popcorn, ice cream, and hot and cold beverages. Captain Hook and Mr. Smee will even stop by to meet their new recruits! Drop anchor at the perfect spot to take in the nightly fireworks at Magic Kingdom.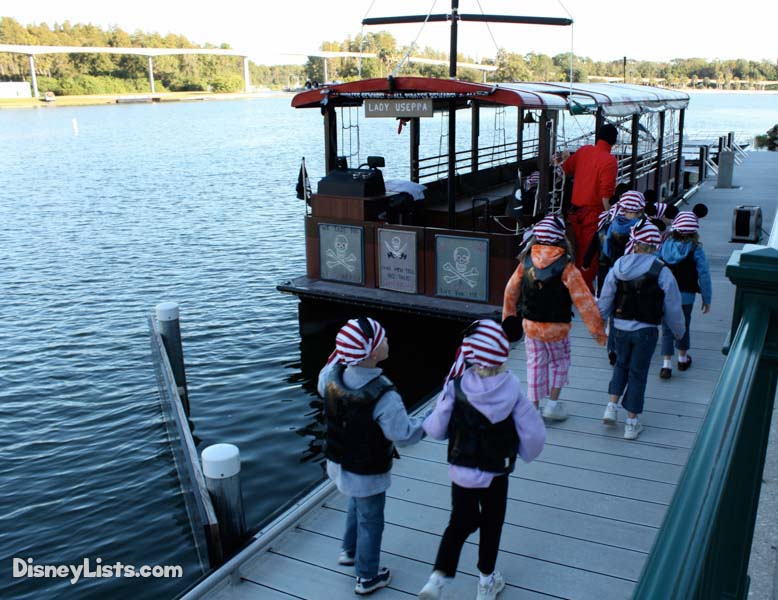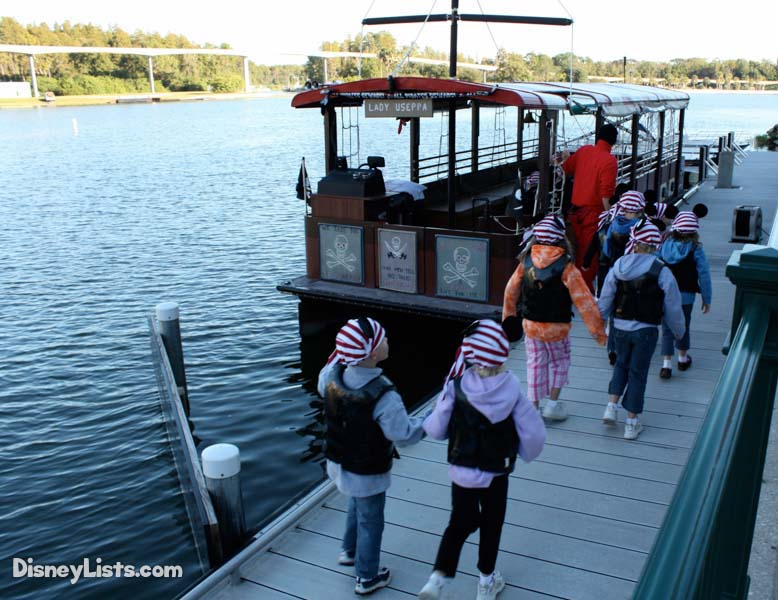 7 – Take Part in A Draw Class
Learn to draw a Disney character, such as Mickey Mouse, at Art of Animation Resort's Draw Class. Typically available from Thursday to Monday to all guests of the Walt Disney World Resort (even if you aren't staying at Art of Animation), both kids and adults alike will enjoy this magical draw time!
8 – Aim for an Archery Lesson
Merida from the Disney film, Brave, would be so proud! Fort Wilderness Resort offers a 90-minute Archery Experience that is perfect for guests 7 and up in what is known as the Bike Barn. Class sizes are limited to 10 guests, which makes the experience much more personalized from Disney's Archery Guides.
9 – Roll out a Segway Tour
Yes, of course, as advanced as Disney World is, they have a Segway Tour available! Once again, located at Disney's Fort Wilderness Resort, you can explore the resort grounds through scenic back roads while rolling on your Segway. Great photo ops along the way, so bring your camera!
10 – Dine with an Imagineer
Go ahead and let your curiosity get the best of you. Spend time with a Disney Imagineer and ask all the questions you've been wanting to ask, all while dining at Hollywood Brown Derby in Hollywood Studios or Citricos in the Grand Floridian Resort. Just imagine the stories you'll hear!
11 – Or Dine with an Animal Specialist
If you pass on the Imagineer dining but are an avid animal lover, you don't want to pass the opportunity to dine with an Animal Specialist while enjoying a 4-course lunch at Sanaa restaurant in Kidani Village at Animal Kingdom Lodge Resort. Enjoy your "untamed" lunch.
12 – "Hang 10" with Surfing Lessons
You may know that one of Disney's water parks, Typhoon Lagoon, has a Surf Pool that provides high-speed jets allowing guests to catch a wave. But, take your surf experience one step further with private surfing lessons. Each session comes with up to 100 waves, so you'll have lots of surf time practicing your new skill.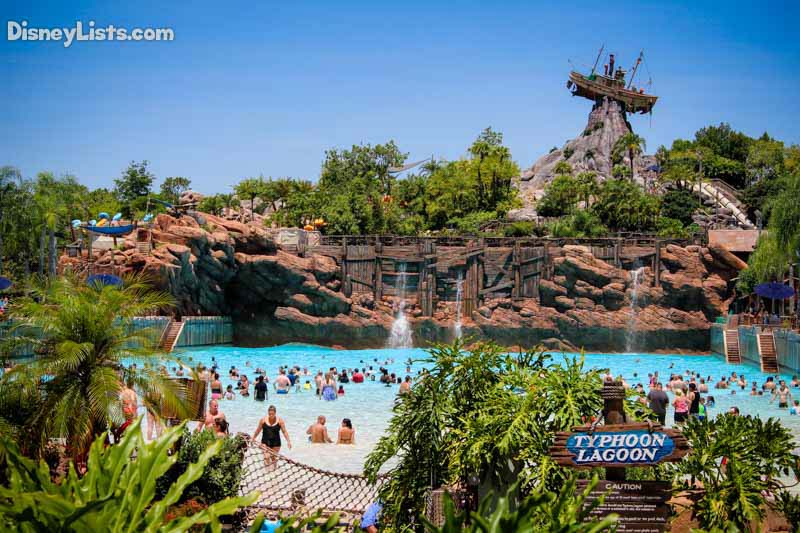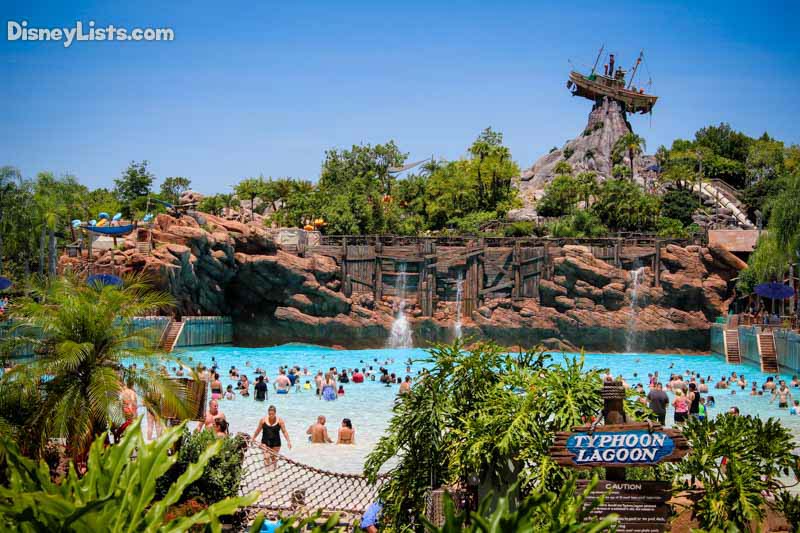 13 – Be a Flag Family
What an incredible hidden gem experience! After a short hiatus, the flag family is back! Stay at the Wilderness Lodge Resort and ask the front desk upon arrival if you can be the Flag Family one morning of your stay. If a spot is available, you are in luck! You'll be taken in the early morning to the top of the resort, enter the rooftop, and help a Park Ranger raise multiple flags. The experience is unforgettable as are the views!
14 – Mail a Coconut
Say what?! Yes – you can mail a coconut postcard from Disney. These coconuts are sold at Magic Kingdom's at Plaza del Sol Caribe Bazaar (gift shop outside of Pirates), Calypso Trading Post at Disney's Caribbean Beach Resort, and at Boutiki, Disney's Polynesian Village Resort's gift shop. Availability isn't always accountable, so don't be surprised if it's tricky to find one! It ships through the US Postal Service. What a perfect surprise for the family or a friend back home.
15 – Learn the Hula
The Polynesian Resort is the place to be to shake those hips! Hula classes are typically offered Monday through Saturday for all ages. A hula dancer, "Auntie," is happy to teach anyone and every one with her many years of experience. Just ask the Guest Services at the Polynesian where and when the lesson will be held which is usually located in the lobby. Don't forget the lei!
16 – Raise Your Pinky for a Tea Party
Would you like some tea and some delectable treats to go with it? Just head to Grand Floridian Resort and Spa for Afternoon Tea at the Garden View Tea Room. Special "tea time" is available 7-days a week. Take your experience one step further if you have a little princess and enjoy the Disney Princess Tea Party, where Princess Aurora has been known to make an appearance.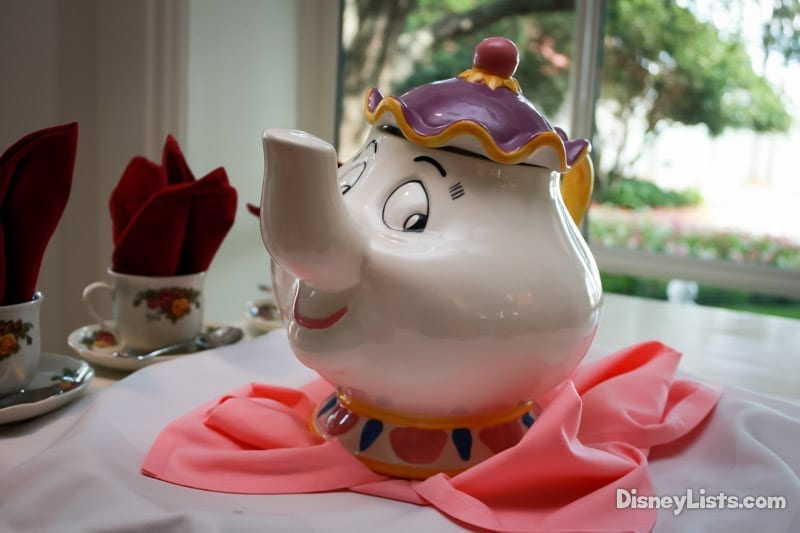 17 – Decorate a Tree
An especially magical moment is when you are the first guest to visit the Ye Olde Christmas Shoppe at Magic Kingdom. You can ask to decorate their tree with the beautiful ornaments they provide. You will be rewarded with a special ornament to take home! They even have a spot that reads, "This tree was decorated by:" which stays up for the rest of the day.
18 – Get Up Close with Rhinos and Elephants
There are two tours at Disney's Animal Kingdom park that give guests the opportunity to get up close to animals. First, the Caring for Giants tour, you'll be able to observe elephants from approximately 80-100 feet away, closer than you would during other in-park experiences! This experience is $30 per person in addition to park admission. A second tour, Up Close with Rhinos, gets you up close with the white rhinoceros, Earth's second-largest land animal. You'll get to go backstage to meet these massive creatures. This experience is $40 per person in addition to park admission. Both experiences allow you to interact with animals in a whole new way!
19 – Take A Nighttime Safari
Check out this fantastic, 1-hour tour at Animal Kingdom Lodge! Set off at 10 pm for a nighttime excursion of the African game reserve in a safari vehicle. With the night air, night vision goggles, 20 plus exotic African species, and an expert tour guide – you can expect to have a wildly memorable experience.
20 – Get a Henna Tattoo
How about a tattoo… that is quick, painless, and will wash off after a few weeks? Get a henna tattoo by visiting the Morocco Pavilion around Epcot's World Showcase or Mombasa Marketplace at Disney's Animal Kingdom theme park for this one of a kind souvenir.
For a no obligation, FREE Quote on a Disney vacation package, please contact our travel partner Magical Vacation Planner at 407-442-0227 (407-442-0215 for Spanish). You can also request a FREE quote online by Clicking HERE.