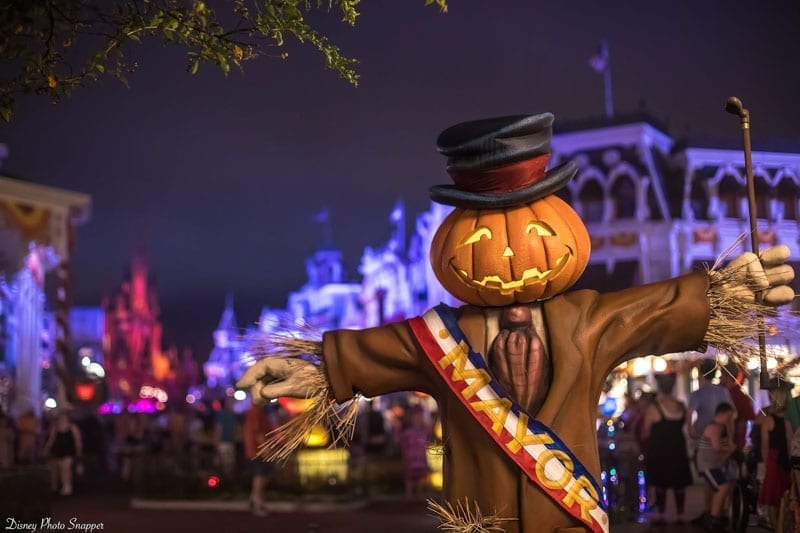 1 - Overall A Haunting Impression:
By "Haunting Impression" we mean, it stays with you! MNSSHP experiences have been some of our very Disney best memories over the years. We aren't sure if it's the fact that we get to dress up, the rare characters that bring the night to life, the kids eyes when they see all the candy they got by the end of the night, or the goosebumps we get when we hear the Headless Horseman's horse clip-clop down Main Street, U.S.A. - it's an easy, every year, no doubt it's happening event for us! Plus, Disney offers special MNSSHP merchandise that allows you to shop for something to take home as a memorable souvenir.
We do feel like the special ticket is worth the cost. The access provides you a night in Magic Kingdom with most all of the attractions open, shorter lines, rarely seen characters, a special parade, stage show, and fireworks, plus an awesome atmosphere. We've never walked out feeling like it was a waste of money, even if we decide not to stay until midnight. We've even experienced so much rain that they had to delay and cancel the special entertainment so much so that Guest Services provided us the chance to come back for a different party night. Keep in mind, this is only because it was early into the evening as this is not always the case when it rains.
While we were still able to accomplish everything on our must-do list (trick-or-treating, Cadaver Dans, stage shows, parade, fireworks, three character meet and greets, and numerous attractions), we did feel 2017 packed in a larger crowd even for early September than it has been in the past years. Our belief is that more people are catching on to what a great event it is so the crowds are growing. Get those tickets ASAP for a spooktacular time that will wonderfully haunt you for a life! Photo Credit:
Disney Photo Snapper