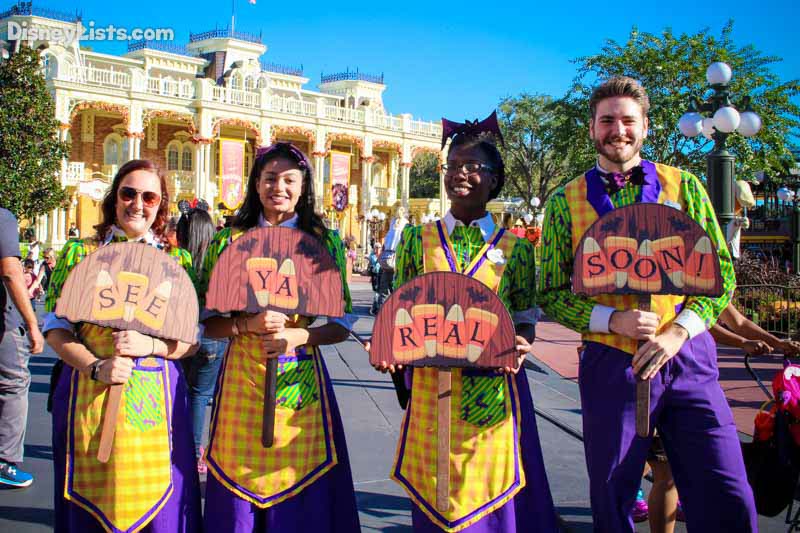 9 - Let the Spooktacular Fun Begin:
Once 7pm hits, you'll notice the Halloween attired Cast Members appear everywhere! They stand at entrances of different sections of the park and direct guests without the MNSSHP wristbands to the park exit. It's interesting to watch as they encourage guests to leave. Most people understand and head to the exit while others try to trick Cast Members. We thought for sure some would slip through the cracks and remain in the park, but these Cast Members are not joking and security will follow you out if you are being a villain about it. We've seen this happen!
You'll also notice at 7pm that the lights around the park change to oranges, reds, greens, etc… just to add to the atmosphere. We especially love the music that plays throughout the night with songs such as "Thriller" by Michael Jackson to Mickey's "Boo To You".