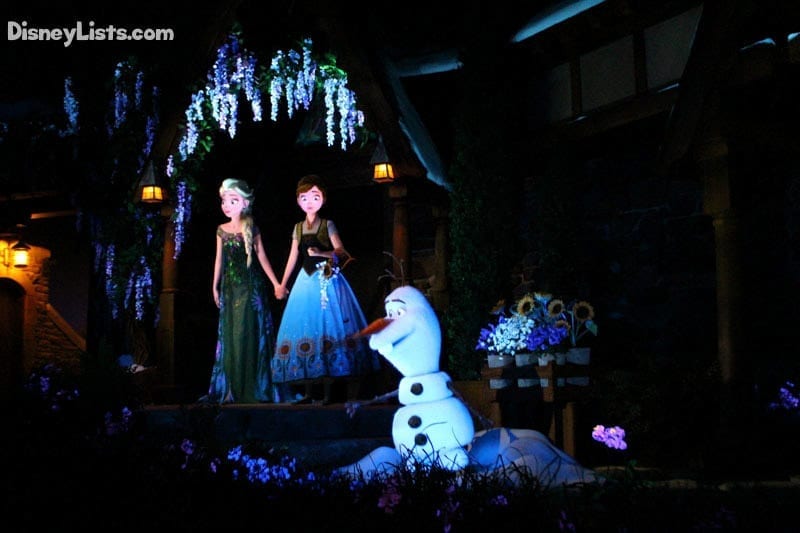 6 - FastPass Frozen Ever After
Love it or hate it, Frozen is here to stay. Many Disney fans were upset to hear that Disney was closing their beloved Maelstrom in the Norway Pavilion for a Frozen themed ride that would take guests through scenes of the movie. After a long transformation, 
Frozen Ever After
 opened in June 2016 and is just as popular as everyone expected. Opening day saw wait times for the ride up to 300 minutes! That's 5 hours for a single ride! Those crazy long wait times didn't last too long. During the summer of 2016 "normal" wait times were around 2 hours. Fall 2016 wait times generally were between 60-75 minutes, but certainly longer on the weekends due to the crowds visiting for Food & Wine Festival. For that reason alone, this attraction should be your top FastPass pick for Epcot. With Disney's tiered choices for Epcot, this means you'll have to forgo a FastPass for our Soarin Around the World and Test Track, but this attraction will have the longest wait, therefore it is the best use of your Tier 1 attraction option.