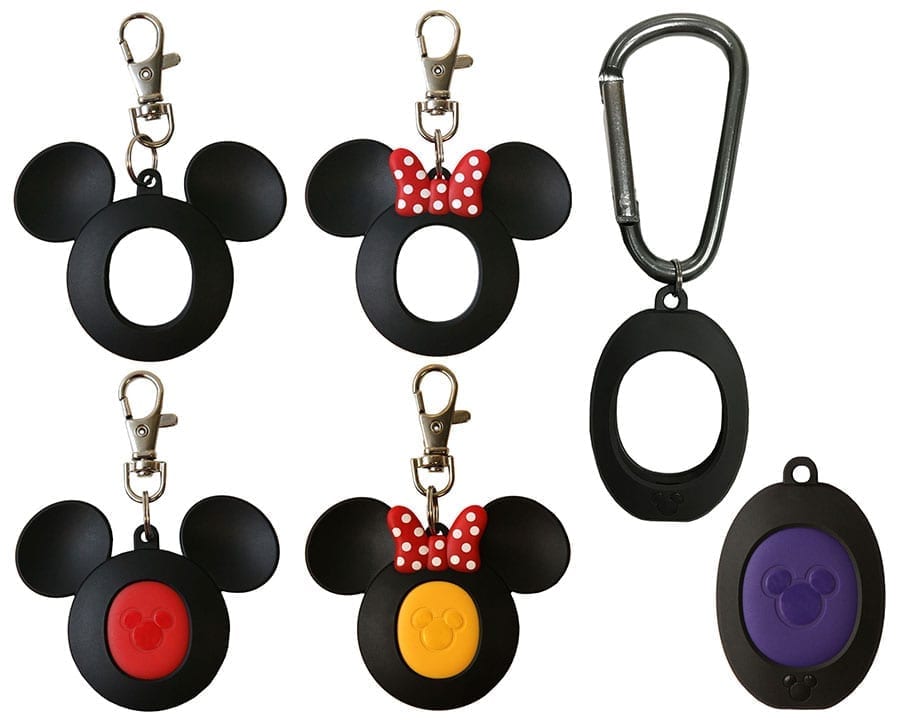 5 - Purchase Magic Band accessories.
You can purchase various Magic Band accessories while you are at Walt Disney World.  Any guest can purchase and use a MagicBand, they do not need to be staying at a resort to do so. You can purchase Magic Band covers to personalize your bands with your favorite characters.  The graphic MagicBands will have designs featuring characters such as Ana and Elsa, Princesses, Star Wars, Tinkerbell, Mickey and friends and many other characters and designs. You can also purchase various sliders and other accessories, too.  With the MagicBand 2 you can purchase "MagicKeepers," which currently are a lanyard clips and a carabiner. These are great for those looking for an alternative to the wristband.  They are a ton of fun, and you can change them out to suit your tastes, the season, the park you are visiting that day, etc.
Disney has gotten big on limited edition merchandise and collectibles.  This is especially true for the ever-popular Magic Bands.  There are limited edition bands released for various events, seasons, parties and attractions.  These bands are sold in limited quantities and usually make a special noise or sound when they are used at the park entry points or FastPass+. They are a lot of fun and extra special.  My Very Merry Christmas Party Magic Band is my absolute favorite!