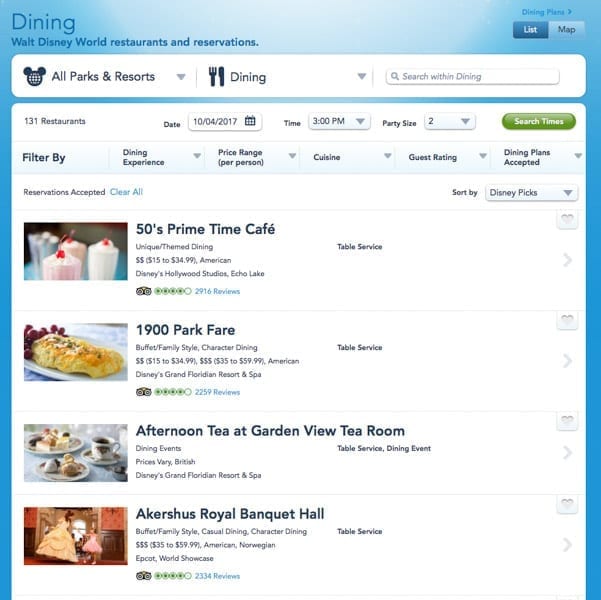 7 - DON'T forget to set your alarm to get up early to make reservations.
This is very important.  You might be surprised if you are new to this, just how many people are crazy about their Disney World dining reservations.  You will want to get up and be online just before the reservations flip over to the current date at
6 AM EST
.  This means you are up ready and online to get started.  Set your alarm for a little bit before and get your cup of coffee ready.  If you care about getting all of your preferred dining, it is VERY worth it!!  Make your spouse or another member of your party get up, too, since you can both make reservations.  You can split the list and work on different reservations so you make sure to get them all.