Uncategorized
NEWS: Disney World Announces 2018 Flower & Garden Festival Dates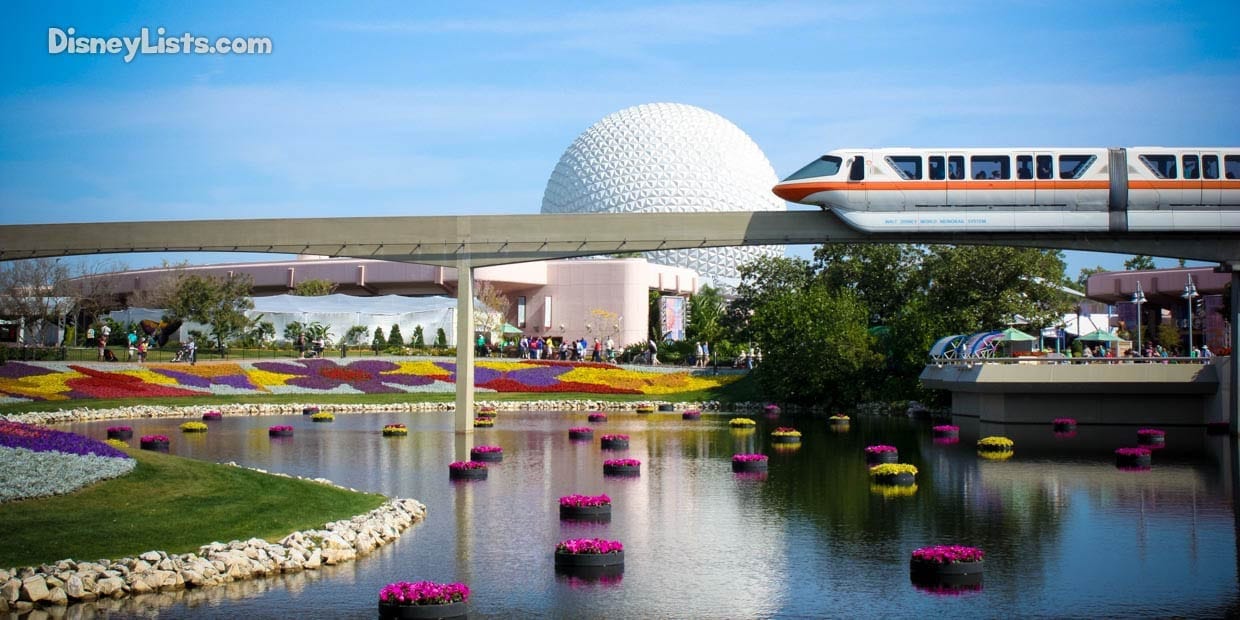 As the 2017 Epcot Food & Wine festival draws to a close, the folks at Epcot are already hard at work on Disney World's most beautiful special event, the 2018 Flower & Garden Festival. Disney has announced the dates for the 2018 engagement as well as confirmed a number of details for the event next year. We happy to see that not only will the 25th Flower & Garden Festival once again be extended to a full 90 days, but that several of the recent additions will be returning as well. More details from Public Relations Manager, Charles Stovall are below.
Held each day from February 28 – May 28, 2018, the Festival's 25th anniversary event will feature fan favorites like exhibits, events and tastings including:
Disney Character Topiaries
15 Outdoor Kitchens serving creative, flavor-rich cuisine that highlights spring garden offerings
Garden Rocks music series – with its classic rock 'n' roll stars from the '60s, '70s '80s and '90s. Garden Rocks Dining packages will be available for certain Epcot restaurants – pairing a fabulous meal with reserved seating for your favorite concert
Garden Tours – Including Gardens of the World Tour (spring edition); the English Tea Garden Tour; and Royal Tea Garden Tour (extra fee required)
New interactive kids play areas
And – of course – the millions of extra plants, trees, shrubs, flowers and themed gardens that decorate Epcot in spring.
Also returning will be our Egg-Stravaganza scavenger hunt and hand-crafted and Festival merchandise to extend an already-packed day of adventure at Epcot.
We can't wait to enjoy the amazing work of the Disney World horticulturists! We'll continue to bring you updates as Disney releases additional details such as menus and concert lineups.
RELATED ARTICLE: 9 Things We Love About the Epcot Flower and Garden Festival at Disney World
by D.W. Noonan
Epcot hosts two fabulous festivals every year, one in spring and the other in autumn, drawing countless visitors to celebrate those seasons with special programming. Many events and activities return to Epcot every year, but festival planners also like to create new things for visitors to enjoy. This spring, the Epcot International Flower and Garden Festival begins March 1 and extends to May 29. It truly showcases the heart of spring, a welcomed change to vacationers who have been thawing out from winter's chill. We love a lot of things about the Flower and Garden Festival, but the following nine tops the list.
9 – The Weather
While the days in Florida generally range from warm to hot all year long, the springtime days perfectly fall in the middle with temperatures averaging in the mid-70s to low 80s. During the festival, you're not likely to suffer from relentless heat beating down upon you or cool breezes giving you the shivers. Also, Florida's dry season occurs from March to May, meaning that during the festival, you'll usually find clear skies, low humidity, and not much precipitation. These nearly perfect days enhance your experience of the blossoming flowers of Epcot. Any summer guest at Walt Disney World has certainly endured sweltering humidity and heavy thunderstorms that drive them indoors, but we love the fact that we can avoid them during the Flower and Garden Festival.
8 – The Floral Variety
The diversity of flowers that Disney horticulturalists display during the Epcot International Flower and Garden Festival is mind staggering. Disney achieves this through intensive preparation that requires more than a year of work and around 24,000 cast members. The stunning colors draw a multitude of pollen-carrying insects, melodious songbirds, and photo-snapping humans to the festival. Be sure to bring a quality camera to capture the spectacular images that you're not likely to find elsewhere.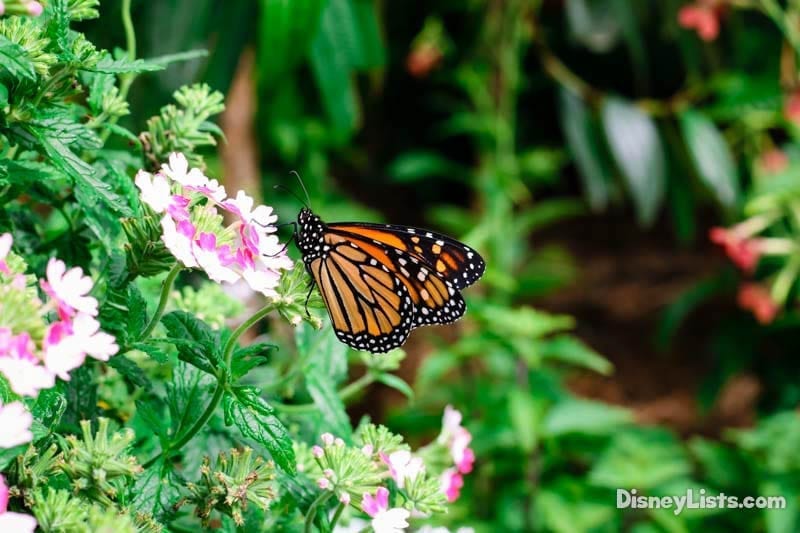 7 – The Fragrances
Naturally, the great floral variety will produce the most pleasant aromas you'll ever smell. Delight your olfactory senses with fragrances from over 30 million blooms as you stroll through lively gardens, linger among the flower towers, and visit purple martin and butterfly habitats. The experience draws you closer to nature and helps you to appreciate all the tools that flowers employ to attract insects to carry their pollen. Festival attendees love the freshness of nature's perfume, and you'll be sure to enjoy it, as well.
6 – The Gardening Tips
Visit the Festival Center in Future World to receive the best gardening tips from experts in the field. You'll love picking the brains of horticulturalists, master gardeners, and cutting-edge researchers from Walt Disney World and University of Florida's Institute of Food and Agriculture Science. The information you can glean from the professionals is first-rate and includes topics like sustainable gardening, current horticultural trends, composting techniques, and more. Use what you learn to plant your first garden or to improve your current gardening skills.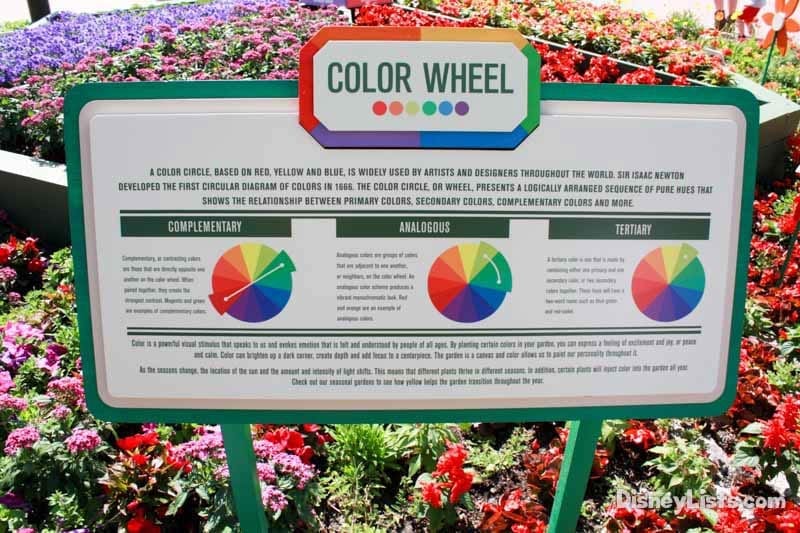 5 – The Play Gardens
We don't have any detail yet on the play gardens we can expect for 2017. Last year, the Epcot International Flower and Garden Festival hosted two play gardens for the little ones to explore. Parents may take a breather while their kids play an instrument or climb the nets at Music Garden Melodies Playground. The scene includes musical themed flowers and topiaries, featuring Disney's "Fab Five," led by Mickey Mouse. The other play garden, Cactus Road Rally, displays Lightning McQueen and Mater topiaries and contains a jungle gym for kids to dangle from while Mom and Dad recover from chasing them all over the park.
4 – The Kid-Friendly Learning
The festival not only provides lots of educational opportunities for adults, but also for kids. Butterflies on the Go is an exhibit that allows children to encounter a multitude of butterflies, learn about their life cycles, and maybe even witness one or more emerging from a cocoon. Also, kids can learn about migratory purple martins by visiting their habitat. Other educational presentations geared to the children are provided by the National Park Foundation, the National Park Service, National Wildlife Federation, The Nature Conservancy, and the Disney Conservation Fund. The festival serves as the perfect occasion for kids to learn even while having fun at Epcot.
3 – The Character Topiaries
By far, we find the topiaries created for the Flower and Garden Festival to be nothing short of amazing. Disney's horticulturalists become plant sculptors as they transform shrubbery into three dimensional depictions of popular Disney movie characters. The staple characters appear all over the place, but the festival planners also add new characters and motifs each year. You'll see everything from Anna and Elsa to Winnie the Pooh, so make sure you snap lots of photos of these incredible topiaries to add to your vacation albums and scrapbooks.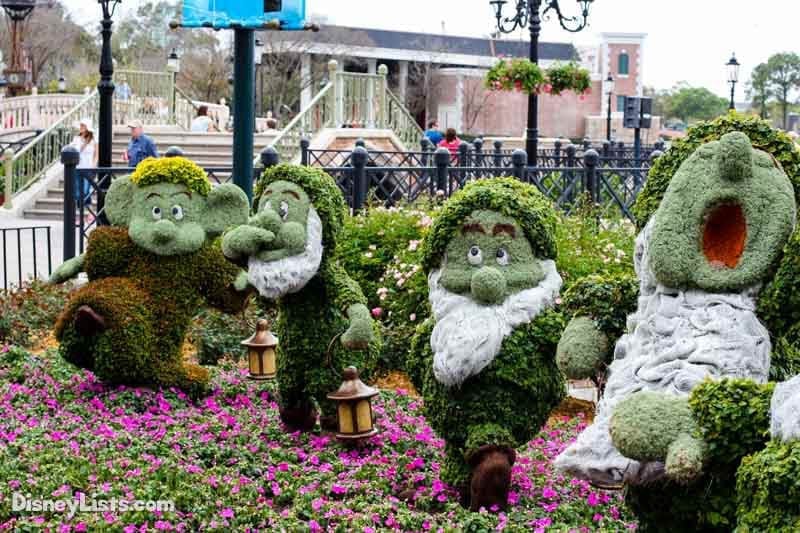 2 – The Outdoor Kitchens
Disney vacationers love Epcot for its variety of cuisine and libations. During the Epcot International Flower and Garden Festival, the diversity of food and drink increases with the installment of thirteen new booths around the World Showcase. These Outdoor Kitchens feature garden-fresh inspired food and craft brews, ciders, and wines from the nations and regions represented. These creative recipes extend beyond the already delicious cuisine at each pavilion, so you're bound to find something new. The Outdoor Kitchens serve as reason enough to love the festival, especially for foodies.
1 – The Concerts
We love music, and Walt Disney World pulls out all the stops with their Garden Rocks Concert Series to give us what we want. Located at the America Gardens Theatre, the concert series showcases popular musical acts from the past every weekend. Clap, stomp, or dance to the beats of groups like the Pointer Sisters, Starship, Gin Blossoms, and Blood, Sweat, and Tears, to name a few. No matter what weekend you visit during the Epcot International Flower and Garden Festival, you'll be sure to find a rockin' concert to enjoy.
For a no obligation, FREE Quote on a Disney vacation package, please contact our travel partner Magical Vacation Planner at 407-442-0227 (407-442-0215 for Spanish). You can also request a FREE quote online by Clicking HERE.