Around the World
11 Ways Walt Disney World Has Changed for the Better in Recent Years
Change is hard, right? We have a difficult enough time accepting when our favorite show gets changed to a new time on TV; knowing when it's time to change out our old, but comfy t-shirts from high school for new ones; and don't even begin a conversation about changing jobs, homes, or lifestyles! Change can seem like a wrecking ball from time to time. But, guess what… not ALL change is bad! In fact, Walt Disney World is a perfect example of how change can go oh so beautifully. Check out these eleven ways we believe Walt Disney World has changed for the better in recent years.
1 – The Purchase of Pixar (2006)
2006 is over a decade ago and may not be considered "recent years" but it's worth a mention as this is likely one of The Walt Disney Company's wisest moves that just keeps paying off. When The Walt Disney Company bought Pixar in 2006 for $7.4 billion, they bought a match made in heaven. Combine this computer-wise graphics group (Pixar) with all things magical (Disney) and out comes pure perfection! With this purchase, Disney obtained rights to Pixar films, merchandise, and characters from favorite films such as Toy Story, Monsters Inc., Finding Nemo, The Incredibles, and Cars. Even better… Disney acquired the brilliant minds at Pixar that could work side by side with Imagineers to create films such as Brave, Inside Out, and Coco.
2 – My Disney Experience App (2012)
While Disney World still offers Times Guides and Park Maps available in printed form upon arrival, the My Disney Experience App that was launched in 2012 has made these printed materials almost impractical. My Disney Experience App has been updated a few times (most recently in 2017) since its initial download in 2012, and is only getting better with time! Park maps and current location, wait times, dining reservations, FastPass selections, view of your plans, PhotoPass photos, Mobile Food and Beverage Ordering, Resort Online Check-In, and so much more… this app is by far the favorite on our phones!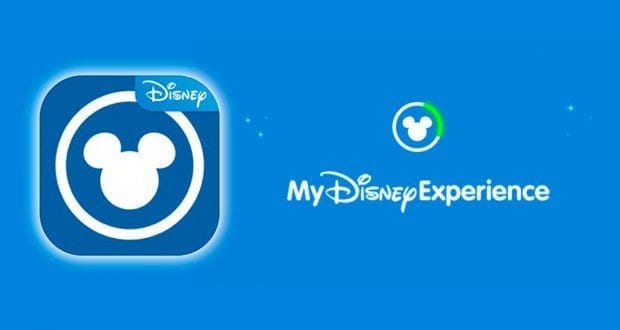 3 – The Purchase of Star Wars Franchise (2012)
Oh. My. Yoda! Disney, you are insanely brilliant! A conversation between Lucas (Lucasfilm) and Iger (Disney CEO) is said to have played out as Lucas telling Iger he was considering retirement and was planning to sell the company… which includes THE Star Wars franchise. So, on October 30, 2012, Disney announced the purchase of Lucasfilm for $4.05 billion. Now Hollywood Studios has been taken by "the Force" through Star Wars merchandise, attractions, characters, fireworks, dessert parties, and special event nights with only more to come on the horizon.
4 – New Fantasyland (2012)
We were surprisingly impressed when the New Fantasyland opened on December 6, 2012, at Magic Kingdom. Imagineers slowly took away several of our favorite classic attractions in Fantasyland that held some of our fondest Disney memories as kids including Mickey's Toontown Fair and Snow White's Scary Adventures. But, as New Fantasyland slowly revealed it's true colors our excitement grew! We now love the addition of the Storybook Circus space with Barnstormer and double the Dumbo. We are especially fond of the popular Seven Dwarfs Mine Train, Princess Fairytale Hall, Under the Sea: Journey of the Little Mermaid, and Enchanted Tales with Belle. Plus, we can't get enough of the cinnamon rolls from Gaston's Tavern or dinner with the Beast at Be Our Guest Restaurant. We still miss the old Fantasyland at times but know this New Fantasyland will be the perfect place for our kids' childhood memories to be made!
5 – MagicBands (2013)
2012 was obviously a busy year for The Walt Disney World Company, but they chose to continue forward progress… particularly in the technology realm. MagicBands… a plastic, bracelet-like band that contains an RFID chip, acts like a key to the world at Walt Disney World. With a simple scan of a MagicBand, guest information such as ticket data, FastPass selections (dissolving the need for the paper FastPass in late 2013 into 2014), hotel room keys, PhotoPass linking, and even mobile payment if staying at a Disney Resort is available. The initial MagicBands were announced on January 7, 2013. On November 19, 2016, a new MagicBand design (MagicBand 2), was announced and offers a removable Mickey ear icon feature from the rest of the wristband with a small screwdriver so it can be placed in other bands or special accessories such as a key-chain. In other words, it's ridiculously convenient and useful!
6 – Changes to Hollywood Studios (2014 – 2020)
This one may be a little controversial as we've heard many Disney fans being not-so-thrilled with Hollywood Studios' overhaul. Big changes have been unraveling in recent years to set the stage for Toy Story Land (opened 2018) and Star Wars: Galaxy's Edge (opened 2019). Numerous closures include attractions such as the Studio Backlot Tour closure in 2014; the iconic Sorcerer's Hat removal and last season for Osborne Family Spectacle of Dancing Lights in 2015; Streets of America and Lights, Motors, Action! Extreme Stunt Show closures in 2016; and The Great Movie Ride closure in 2017. These closures have led the way for the two amazing new lands–Toy Story Land and Star Wars: Galaxy's Edge. Finally, the transformation was completed with the opening of Mickey & Minnie's Runaway Railway on March 4, 2020. We believe these changes are GOOD and the new Disney's Hollywood Studios is better than ever.
7 – Downtown Disney Transforms Into Disney Springs (2015 – 2019)
It's crazy to think that this shopping, dining, and entertainment complex first opened in 1975 and has been expanded and renamed numerous times over the year. In 2013 however, it was announced that Downtown Disney was to become Disney Springs over a three-year renovation and expansion of the complex. In 2015, Downtown Disney changed its name to Disney Springs which is what we all know and love currently! Sure, we may miss fewer crowds but we can't ignore the fact that we have so many more shopping, dining, and entertainment options. The transformation ended with the opening of the NBA Experience in August 2019.
8 – Epcot International Festival of the Arts & Epcot International Festival of Holidays (2017)
Debuting in January 2017, we honestly rolled our eyes when Disney World released the Epcot International Festival of the Arts. With the popularity of Epcot International Food and Wine Festival and Epcot International Flower and Garden Festival, we were honestly bummed that Festival of the Arts would be taking place during prime "value" season at Epcot. We visited the festival however to check it out and actually walked out thrilled with the addition! Not only was the weather perfect to stroll around, but crowds weren't as large as expected and the venue of art and food was pleasantly appealing! With the recent change from "Holidays Around the World" to "Epcot International Festival of Holidays" (debuted November 19, 2017), the name change only makes sense for this Holiday Festival with the other three Festivals held annually. We are pleased with these additions and slight changes that seem to make visiting Epcot anytime a special time!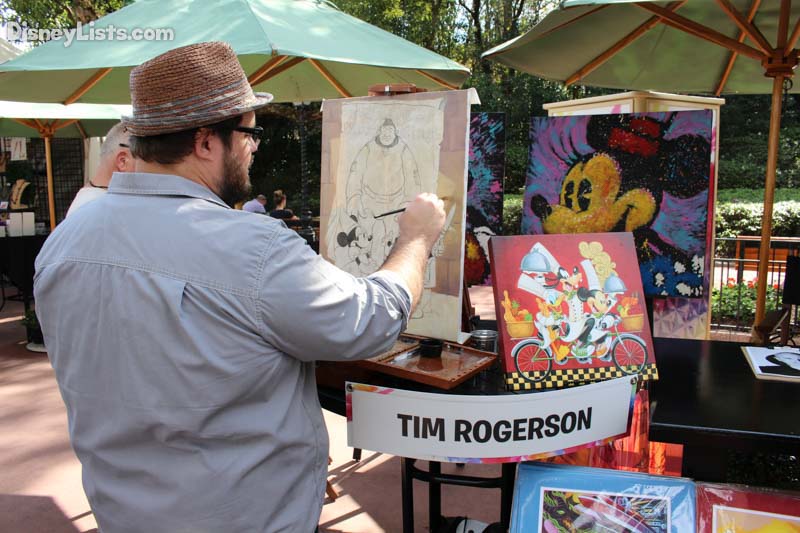 9 – Wishes Nighttime Spectacular to Happily Ever After (2017)
One of us (Jamie!), cried when they heard that Wishes Nighttime Spectacular was going away! Wishes was the absolutely must-do, all-time favorite Disney entertainment on our list every trip. We just couldn't bottle up Disney magic any better. So, when Happily Ever After debuted at Magic Kingdom on May 12, 2017… let's just say we were anything but pleased… UNTIL we saw it. Disney Imagineers have outsmarted us once again (they keep doing that!) and amazed us with the beauty of fireworks and outstanding projection presented during Happily Ever After. With numerous films presents and beautiful music, we found Happily Ever After is an outstanding replacement if there had to be one for Wishes Nighttime Spectacular.
10 – Camp Minnie-Mickey Becomes Pandora – The World of Avatar (2017)
We haven't heard many complaints about this one! Camp Minnie-Mickey was a fun, themed land at Animal Kingdom Theme Park that featured the woodlands of North America and included Festival of the Lion King and some cute character meet and greets. The land closed in January 2014 to make way for Pandora. Camp Minnie-Mickey was a beautiful land but there really wasn't much to do there… plus, the show and characters relocated wonderfully to other locations. Pandora – The World of Avatar opened May 27, 2017, and has been THE place to be since! With two awesome attractions (Avatar Flight of Passage and Na'vi River Journey), quick service restaurant (Satu'li Canteen), food and beverage stand (Pongu Pongu), and a great gift shop with high-tech souvenirs (Windtraders) – it's an easy task to enjoy time in this new land. We are especially fond of the amazing design with floating mountains, lush greenery, waterfalls, and bioluminescent lighting that makes it all glow at night!
11 – Recent Disney Resort Renovations (2017 – 2019)
A few of our favorite Disney Resorts have undergone (or are currently undergoing) changes that we couldn't be happier about! Disney's Wilderness Lodge opened Copper Creek Villas and Cabins in the summer of 2017 as the second Disney Vacation Club (DVC) property at the resort. Consisting of 26 Cascade Cabins situated along the shoreline and the entire south wing of the original resort building conversion into 158 DVC units – these resort options made Wilderness Lodge move up on our totem pole of resort favorites! Plus, you can't go wrong with Geyser Point Bar and Grill which was added during this transformation. Disney hasn't stopped there! Disney is amazed us over at Disney's Coronado Springs Resort by adding a 15-story tower that provides 500 rooms and a rooftop restaurant with views of Epcot and Hollywood Studios fireworks. Finally, another new DVC property, Disney's Riviera Resort opened in December 2019.
We suspect Walt would be pleased with these changes as he is quoted saying "Times and conditions change so rapidly that we must aim constantly focused on the future." The Walt Disney World Company seems to have just that… the FUTURE… as their primary focus. Sure, change can be difficult, but some of the most difficult changes in our lifetime are the ones we are most proud of!
For a no obligation, FREE Quote on a Disney vacation package, please contact our travel partner Magical Vacation Planner at 407-442-0227 (407-442-0215 for Spanish). You can also request a FREE quote online by Clicking HERE.